80% of Greenland is covered with a huge layer of ice called the Greenlandic ice sheet. This is the second largest ice bank on the planet after the Antarctic ice sheet. It is difficult to name the exact date of the formation of this cover, but some scientists believe that this could have happened about 100 thousand years ago. The icing of the earth occurred during the fourth Ice Age. The area of Greenland's ice is 2.85 million square kilometers, and it is difficult even to imagine its total weight. And, if suddenly all glaciers melt at the same time, the water level in the world's ocean will rise by at least 70 meters, which threatens complete flooding of coastal cities. That is why now scientists are very closely monitoring behavior of these two huge ice sheets. In Greenland the thickness of ice reaches 3,500 meters, and this can be equal to the height of some volcanoes and mountains.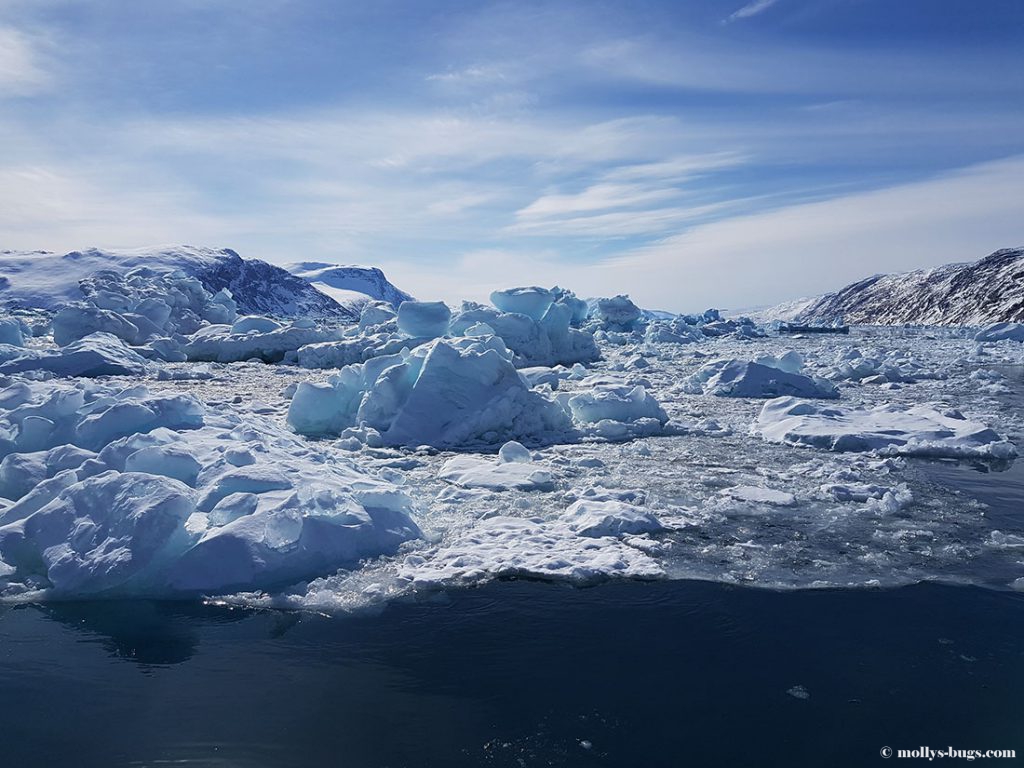 About 80 glaciers are located in the territory of Greenland. Each of them has its own name and territory. Some of them are closely monitored by scientists, while others are almost not studied. The largest glaciers are Kangia located by the Ilulissat fjord and the Kangerlussuaq glacier, where you can get on excursions for few days and even spend a night in a small tent amidst the eternal ice.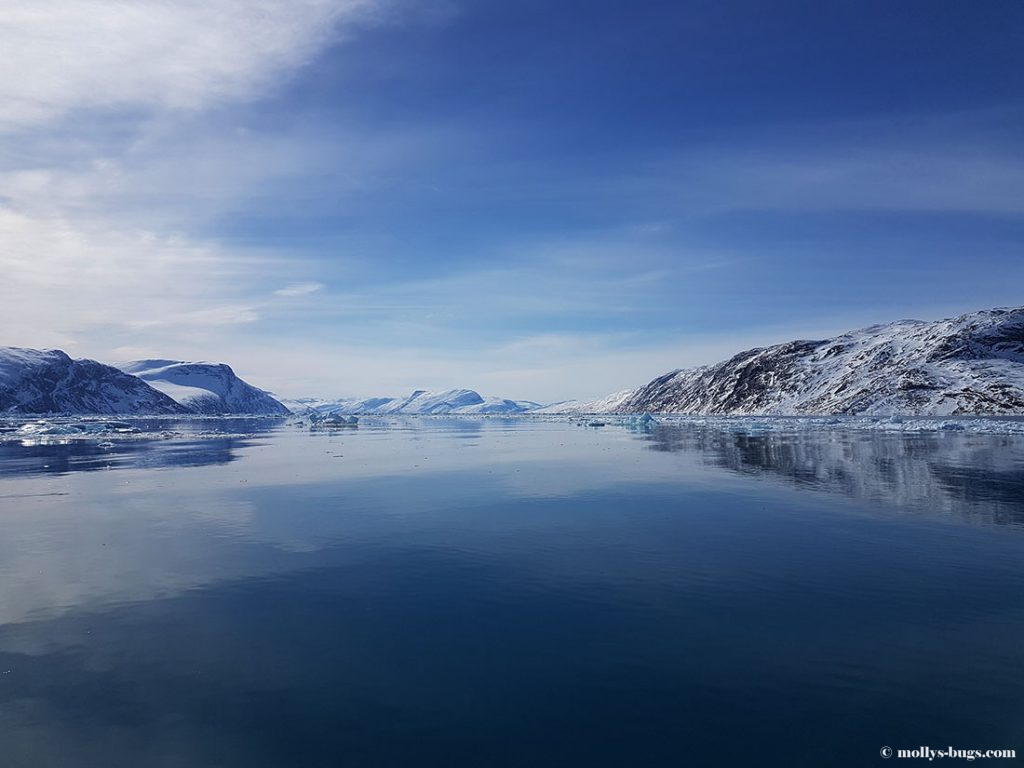 Narssap Sermia Glacier
Staying in Nuuk, we were very anxious to see icebergs. Of course, those that are beyond the Arctic Circle are much larger than all the others. However, we decided to pay attention to small icebergs too, and at the Tupilak agency we took a boat excursion to one small (by the standards of the rest of Greenland) glacier that is not even marked on all maps – Narsap Sermia. It is located in the north of Nuuk among the numerous fjords, from where it releases its icebergs into the sea. In addition, we were promised to be shown the abandoned settlement Qoornoq, where now nobody lives. Because Nuuk is washed by the warm West Greenland current, the sea in these places does not freeze up, which makes it possible to travel by boat in winter.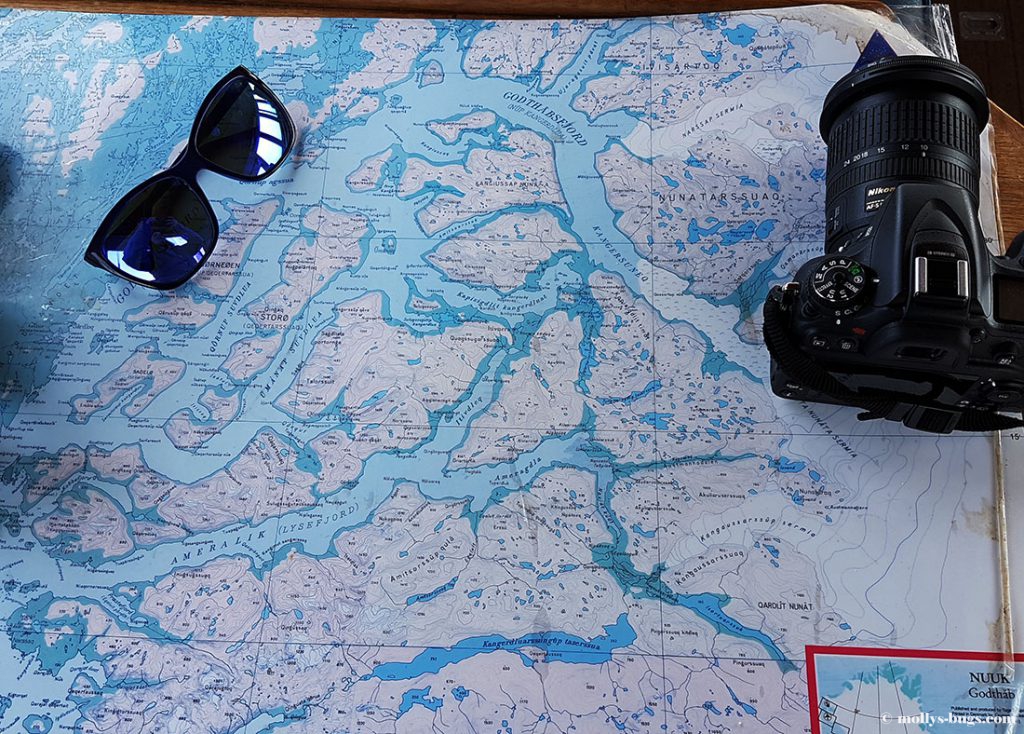 Trip to the Glacier
The duration of this trip was calculated as 7 hours, and it started at 8 am. In general, for any excursion in Greenland, especially in winter, it is worth getting dressed as if you are going to the North Pole. And if it is a boat trip, then you need to dress even warmer. Almost during any long boat trip you will be given coffee and tea, but it's best to stock up on your own thermos and cookies.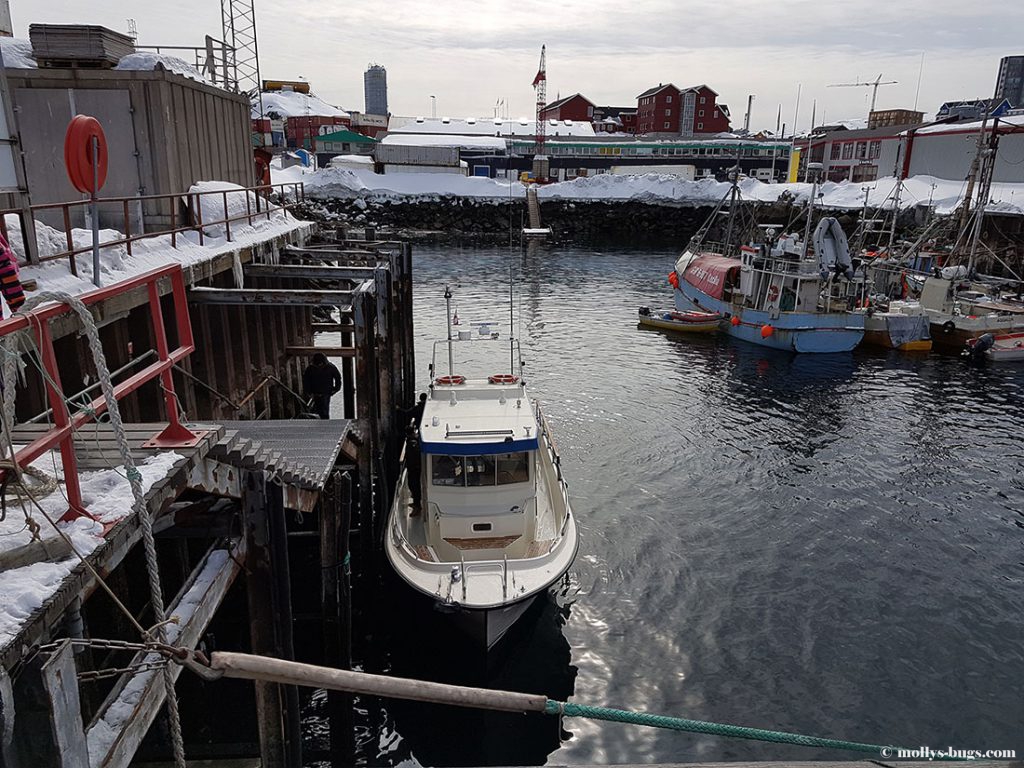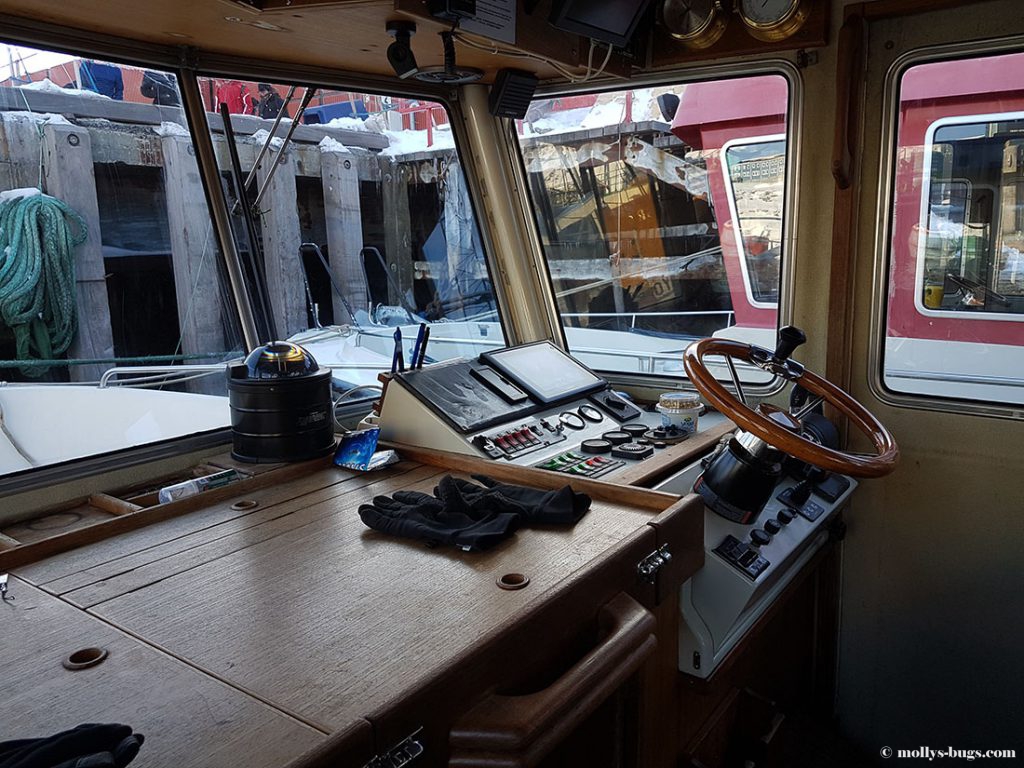 In the port of Nuuk there are always a lot of barges that unload goods brought from Denmark and distribute them further across the country. Therefore, this place you will never find deserted.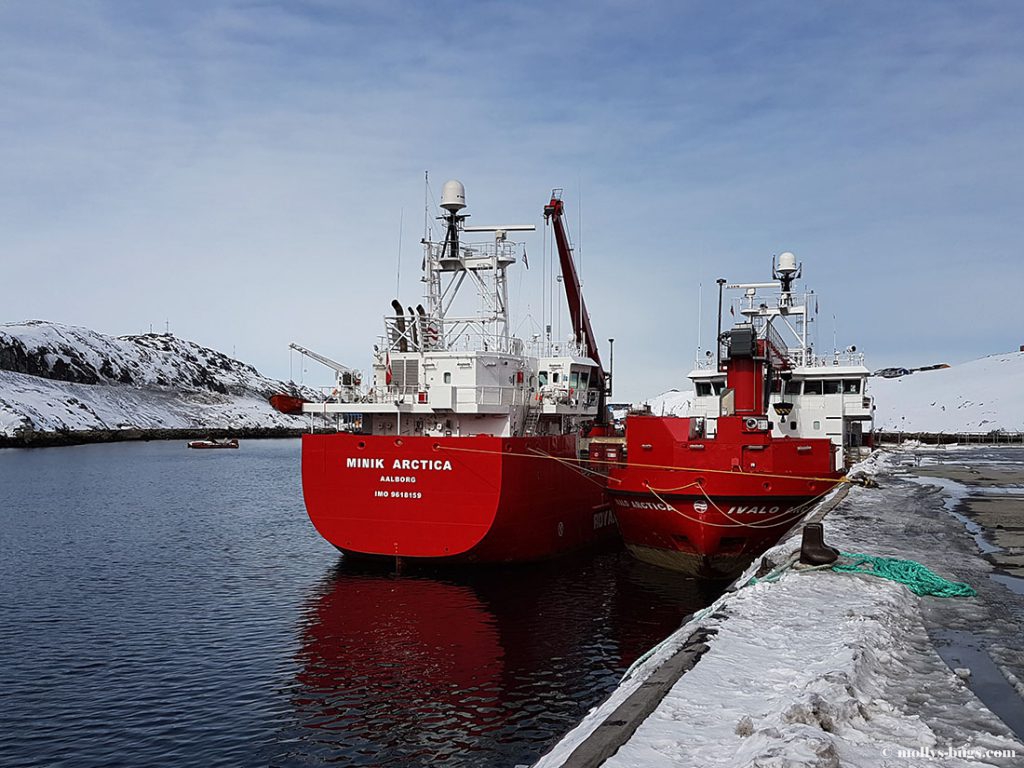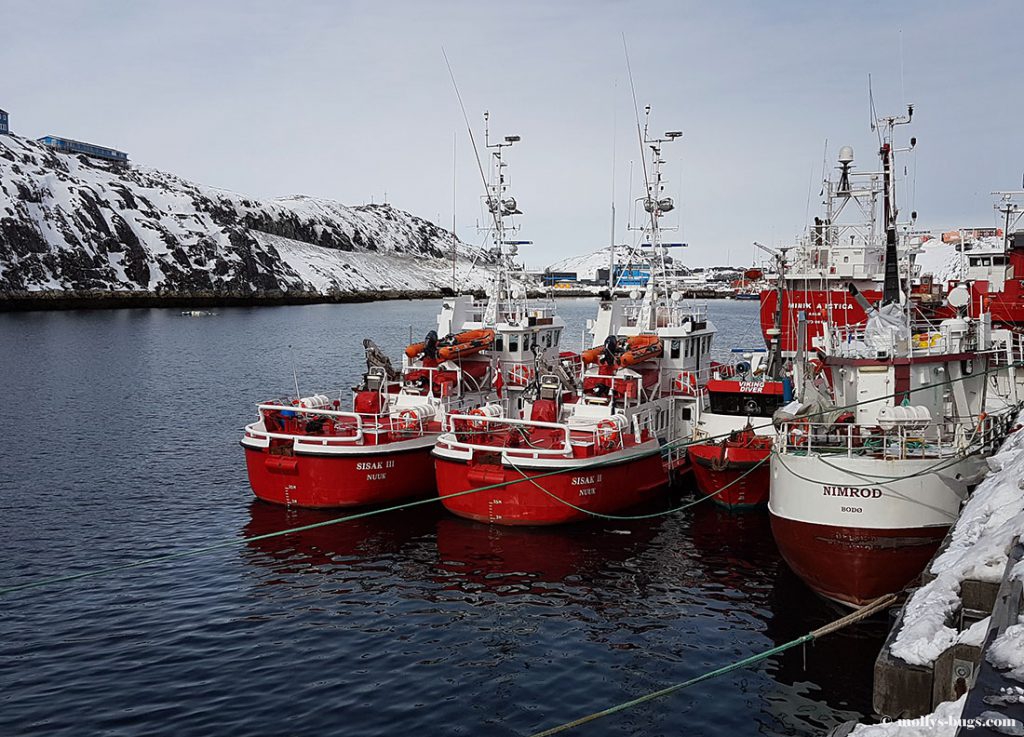 The way to the glacier in one direction took about 2.5 hours, during which we made short stops in order to get used to the incredible beauty that surrounded us. An exceptionally blue sky reflected in the bottomless blue sea, from which white-blue icebergs rose. These are completely deserted and wild places, which can be only reached by boat.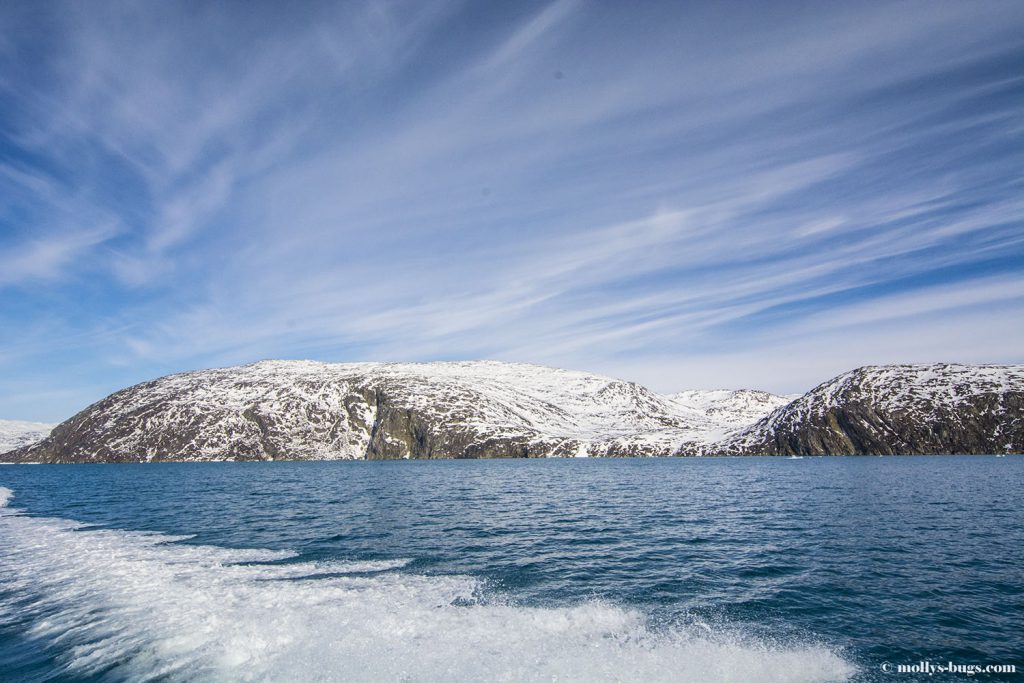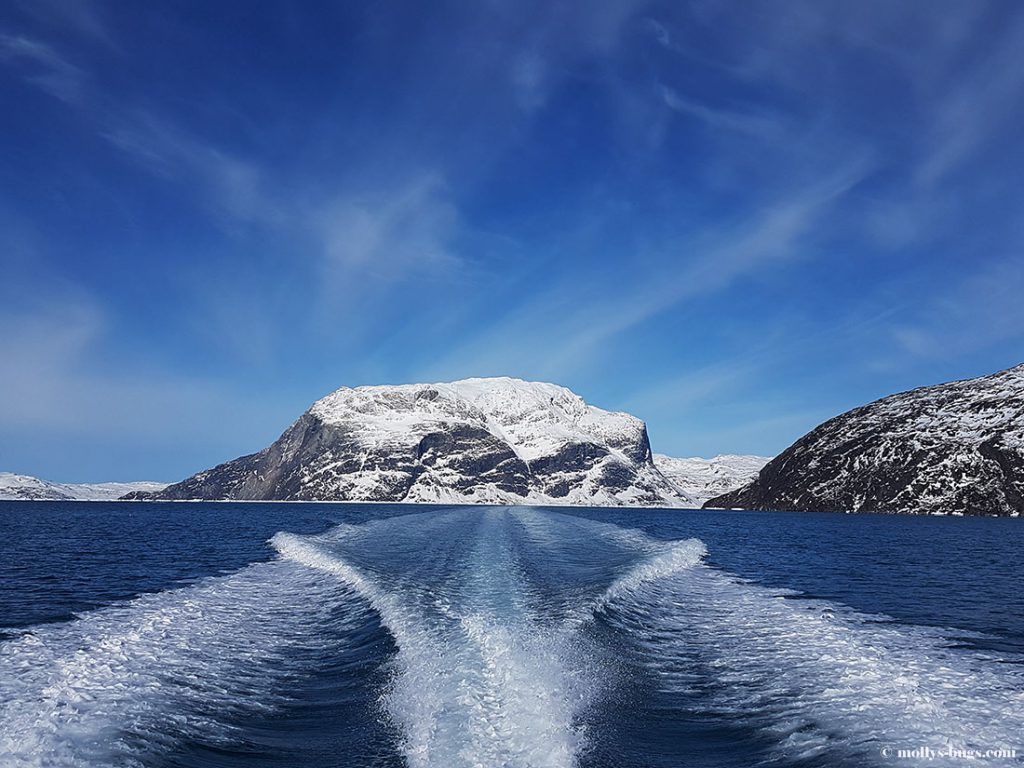 We could not get close to the glacier itself due to the large accumulation of icebergs. But the captain moored the boat right next to the icebergs, and we were able to enjoy the silence that enveloped us. Thanks to the good weather and bright sun, you could even sunbathe a little on the deck.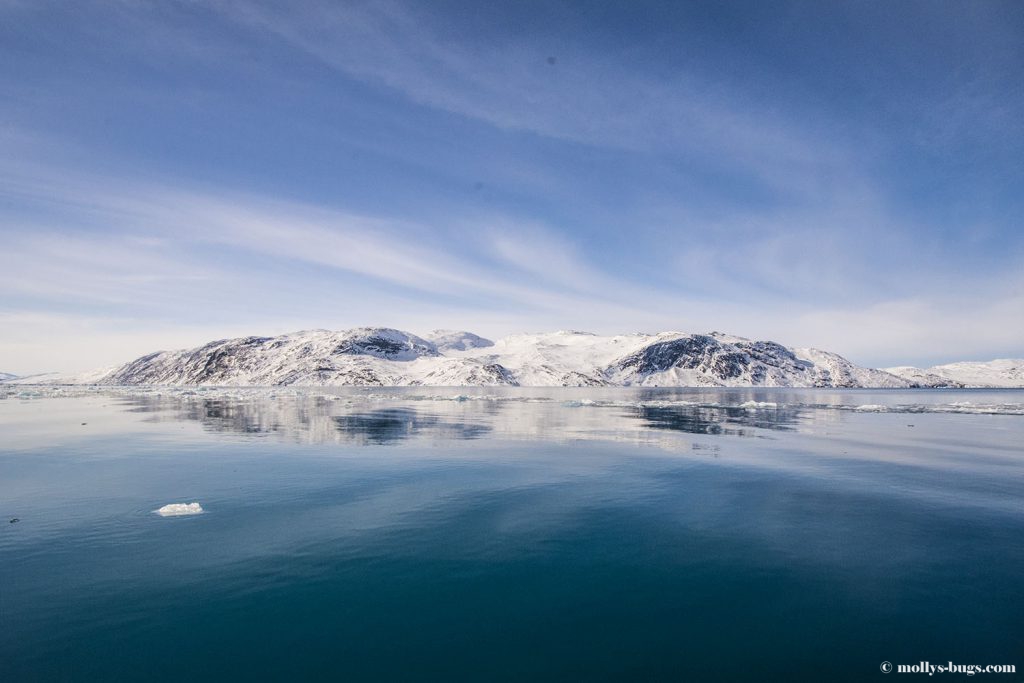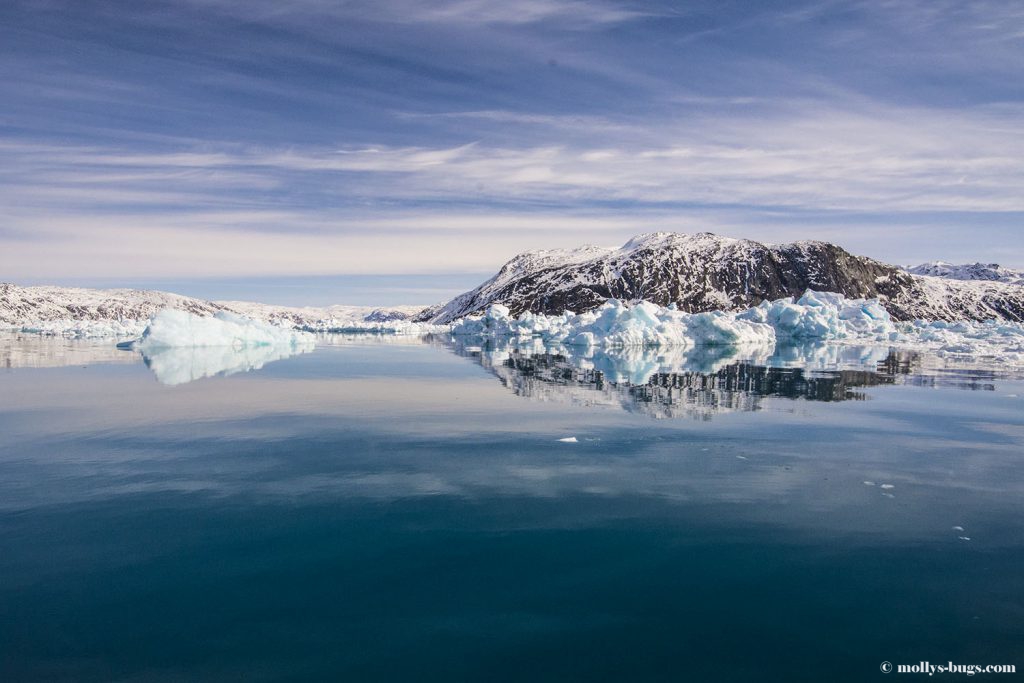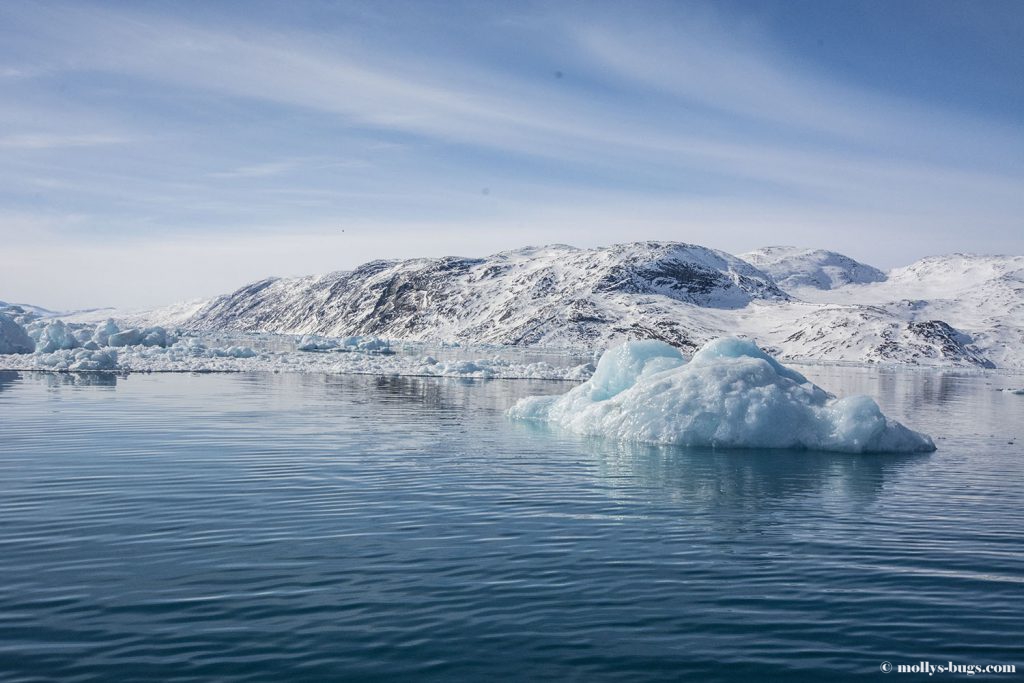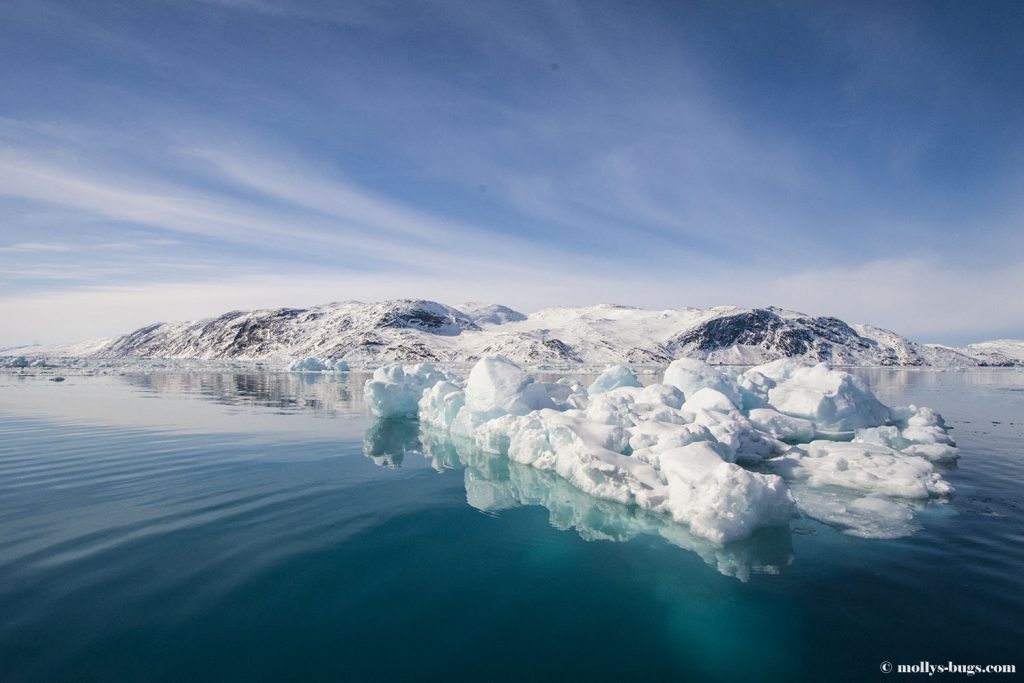 For the sake of our entertainment, the guide took a small iceberg out of the water and split it so that we could take a piece and taste it. It feels like simple water, of course, but the realization that it contains preserved air, which is many hundreds of years old, gives a piece of ice a unique taste. We tried it as it was, and added it to tea and coffee, regretting so much that there wasn't any small bottle of Scotch whiskey.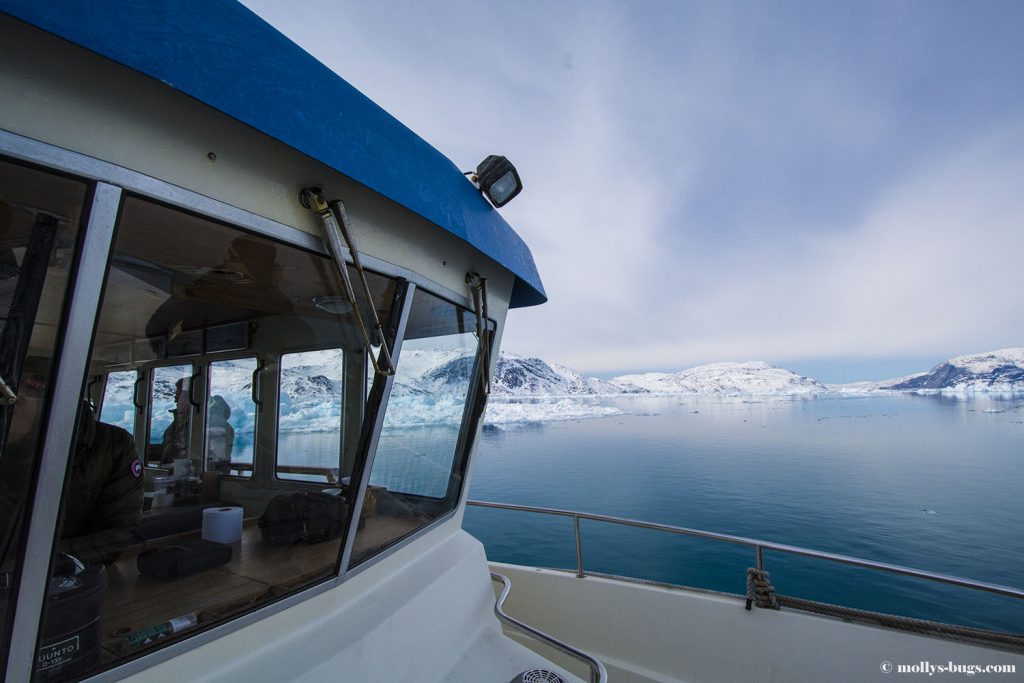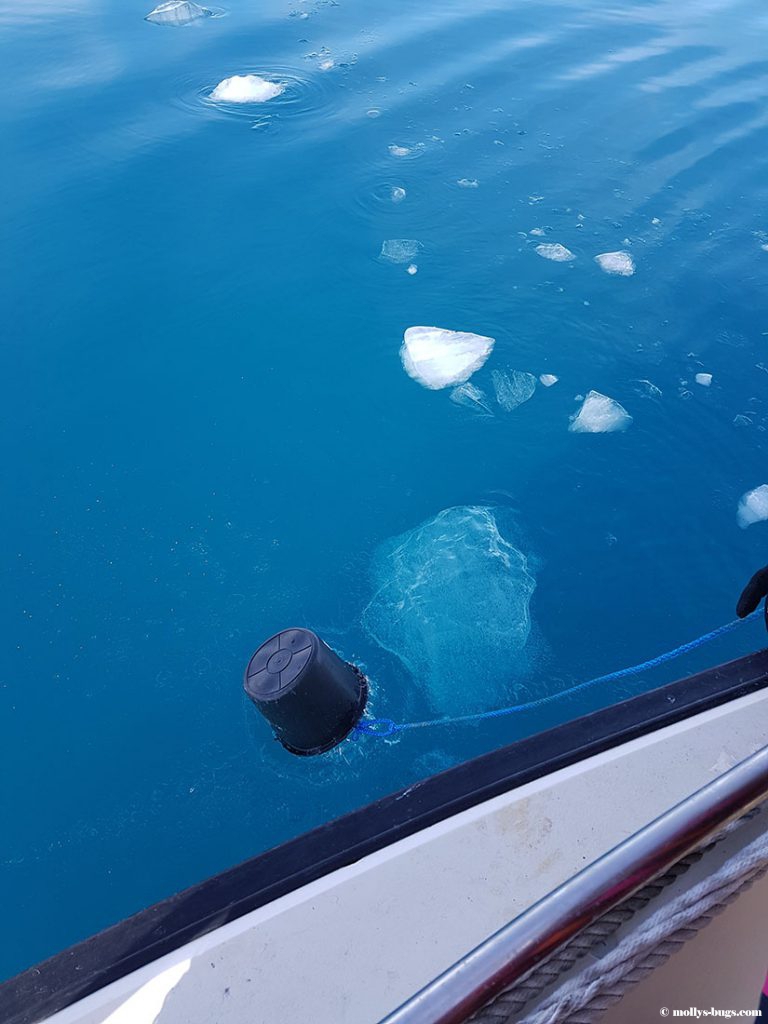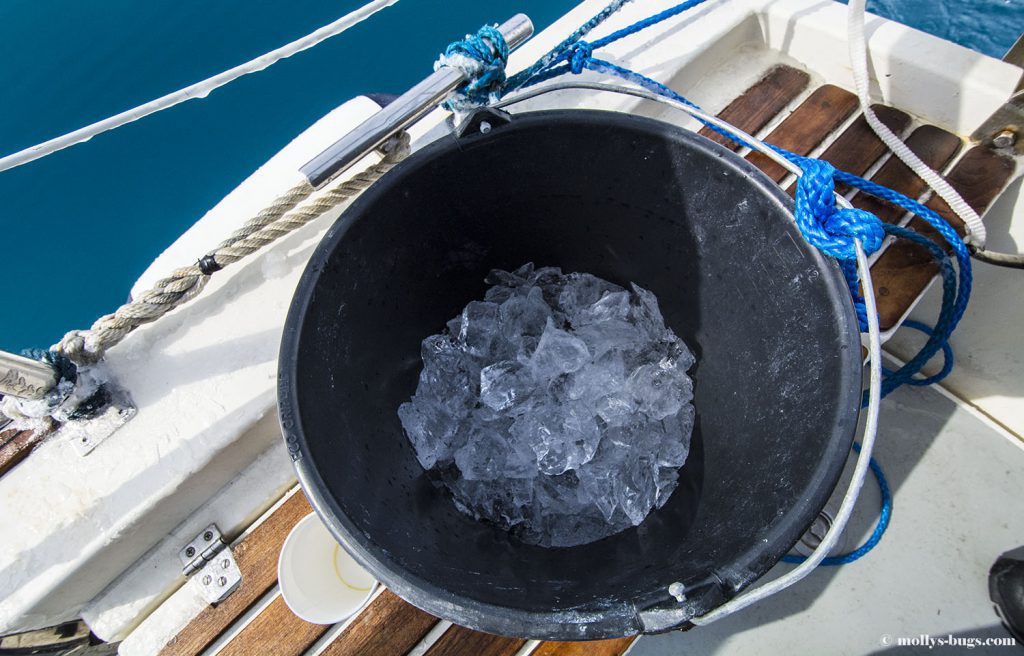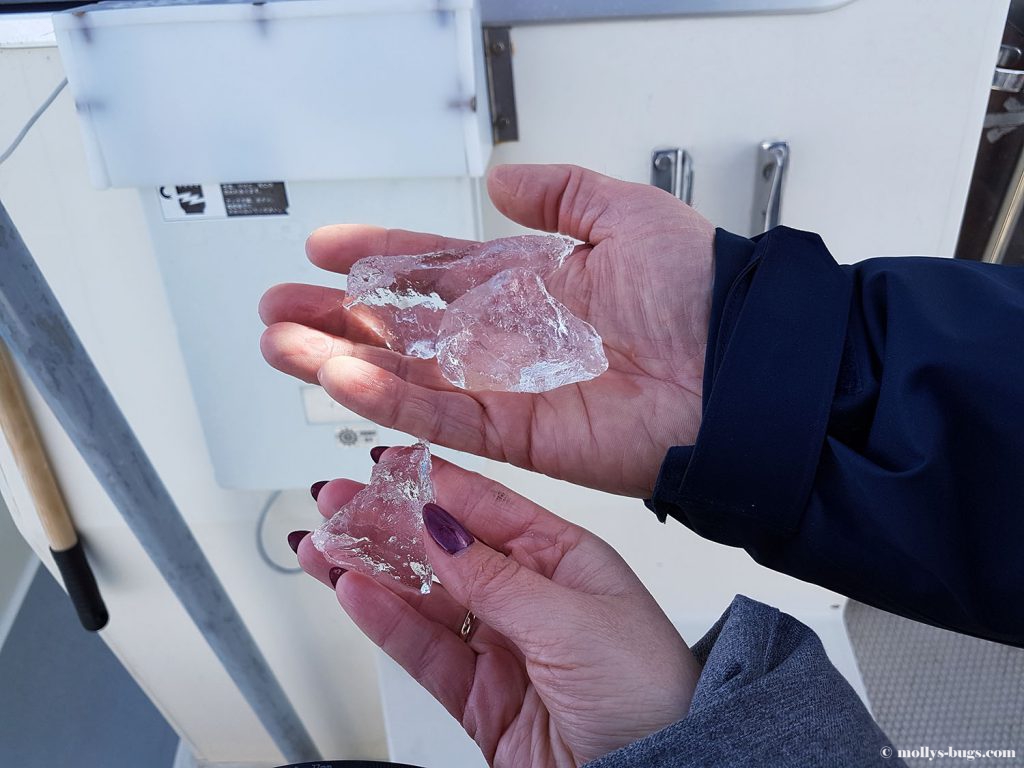 Bird's Rock
Having stayed by the icebergs to our hearts' content, we sailed back. This time the way back to Nuuk lay on the other side of the fjord, and we approached the "bird's rock", which is the nesting home for many birds that live in this area. But this day we could not see anything except for the seagulls. However, the terrain of this rock really differs from the other rocks on the coast.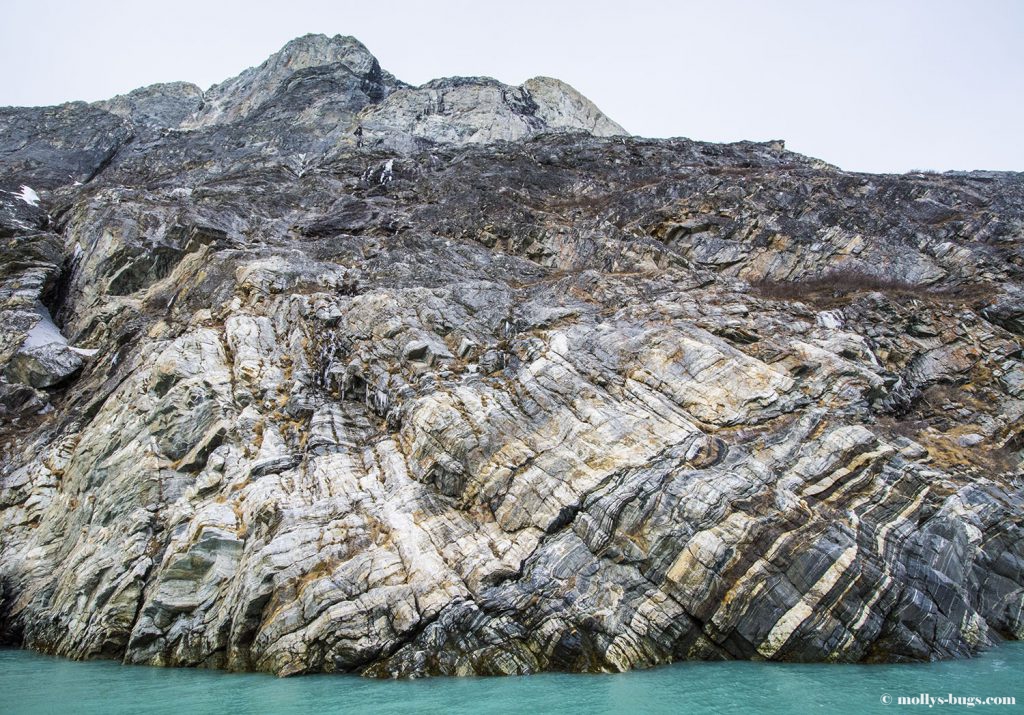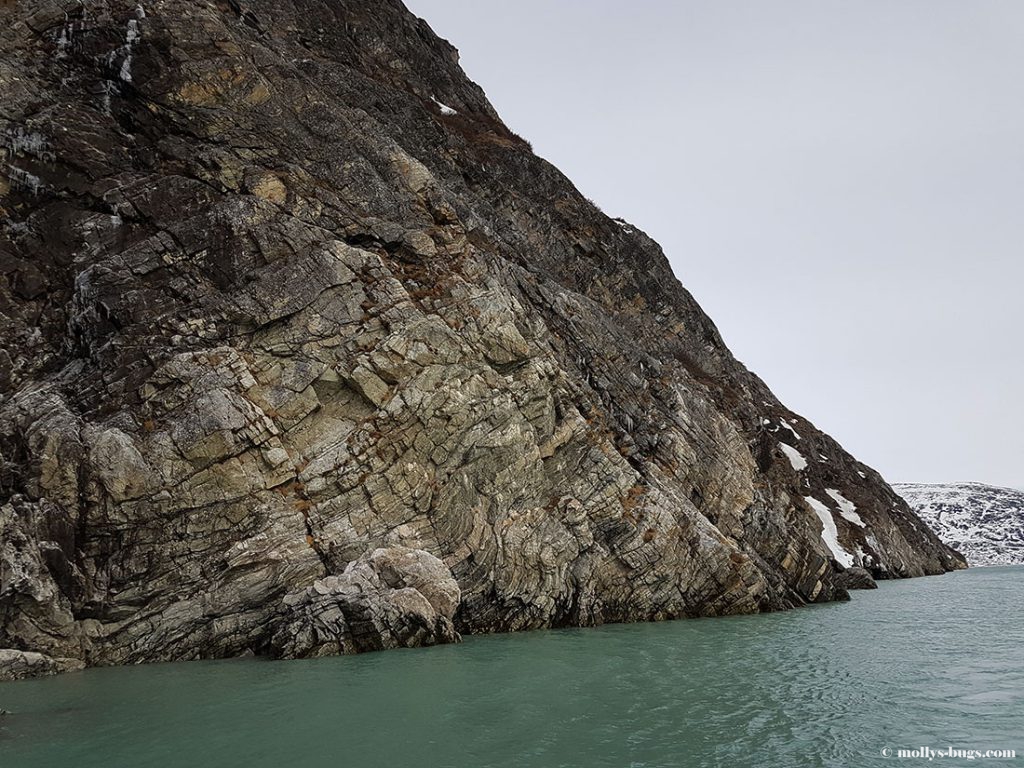 Qoornoq Abandoned Settlement
On the way back we dropped by a small abandoned settlement called Qoornoq. Officially nobody lives here since 1972. Residents left their homes and moved to Nuuk, which is relatively close. This settlement is often called a "ghost", because people still sometimes appear here – as tourists, and sometimes in summer the owners of the houses can return and stay a couple of days here. But in general, even the rare presence of a few people makes this area very deserted and abandoned. You can get here only by boat, so all communication and delivery of food is very complicated. Archaeologists have found here ancient evidence of life of the Inuit tribes (Paleo-Eskimos), which are more than 3 thousand years old. In 1952 excavations showed that the ancient Scandinavian Vikings engaged in cattle breeding and fishing had lived here. One can only imagine how difficult their life was, given the unfavorable weather conditions of the environment.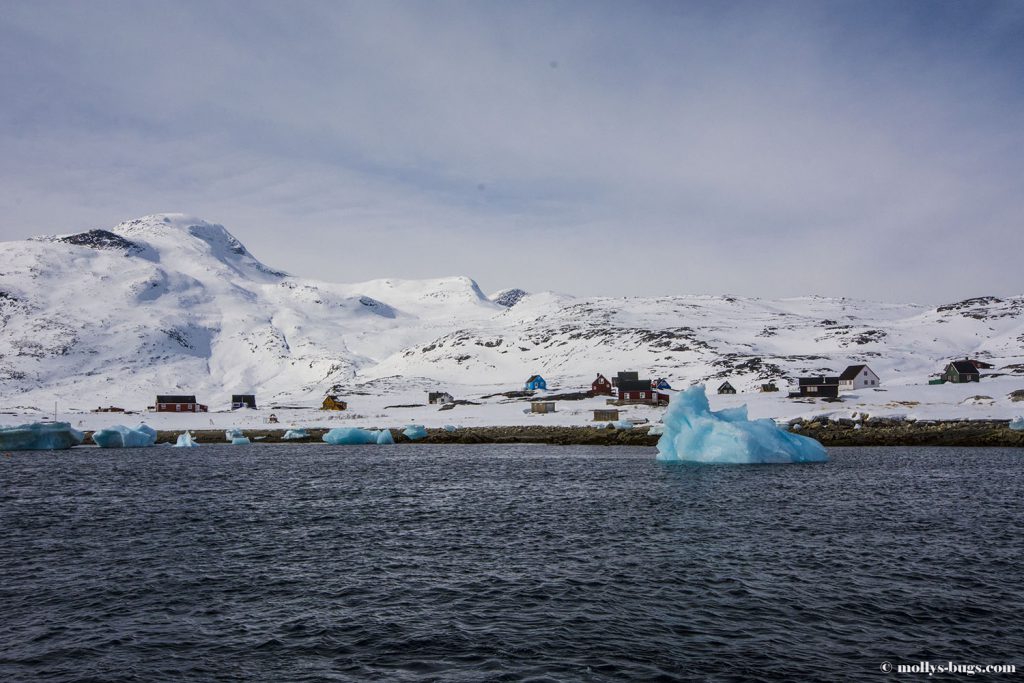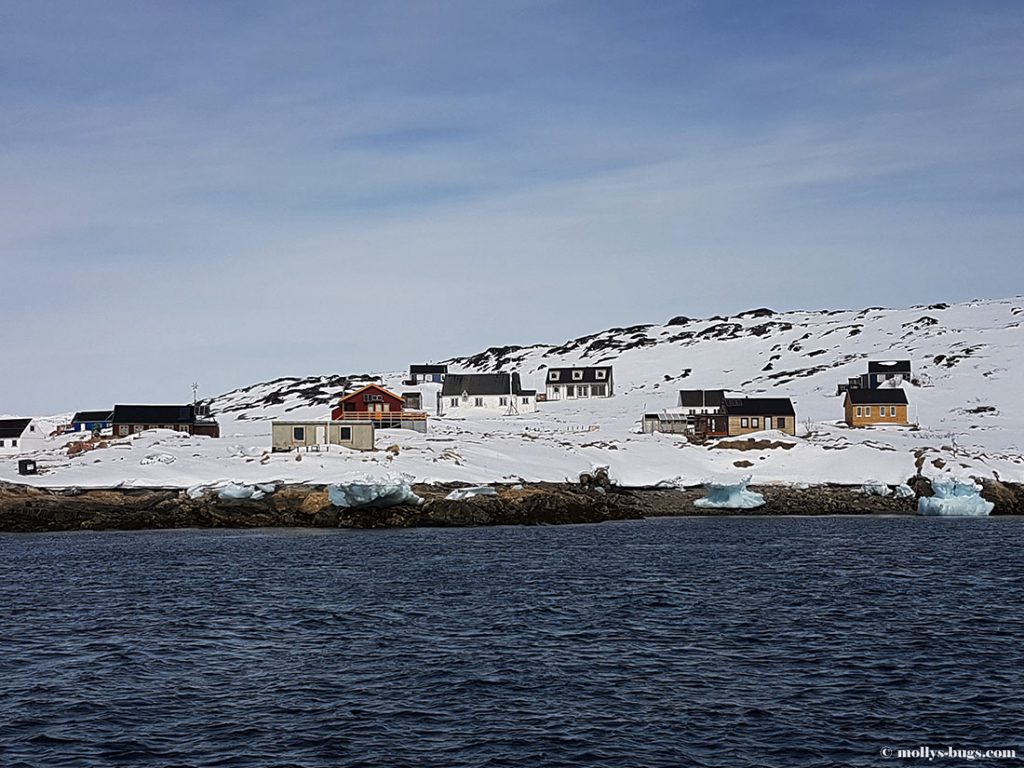 7 hours passed by unnoticed on this excursion, and we did not even notice how we found ourselves again in the port of Nuuk. Greenland does not allow to catch your breath and continues to reveal its secrets.