Sicily is a heavenly island that you should visit at least once in your life. Especially since it's easy to get there, as it's within Europe. You've probably heard a lot about the incredible Sicilian oranges that are used to make delicious crimson juice. And you surely know The Godfather, the most famous film about the Sicilian Mafia. Travellers also adore the island for delicious wines, fresh seafood, and the sun. There are plenty of things to enjoy in Sicily. Since the island is pretty big, for your convenience I've picked the best sights in Sicily that you are sure to like.
Mount Etna
Although the island has a rich history, the volcano is its main attraction. Hundreds of thousands of tourists come to see it every year because it's the highest and most active volcano in Europe. Where else can you see tremendous pillars of smoke coming out of numerous (over 200) craters? Lately, Etna erupts almost every year, attracting even more attention. A unique variety of black grapes grows on the giant's slopes. These grapes are used to make delicious flavoured wine that's famous way beyond Sicily. If you want to climb Etna, under no circumstances do so by yourself. Such a trip can end tragically due to the volcano's activity. Every year, many people neglect the safety rules and climb the volcano without any escort, getting poisoned by the sulphur dioxide gases as a result. Sometimes people lose their bearings and fall into the crater. I recommend not taking chances. You can join a group or hire a personal guide. Be sure to buy a souvenir made of actual volcanic lava at the foot of Mount Etna.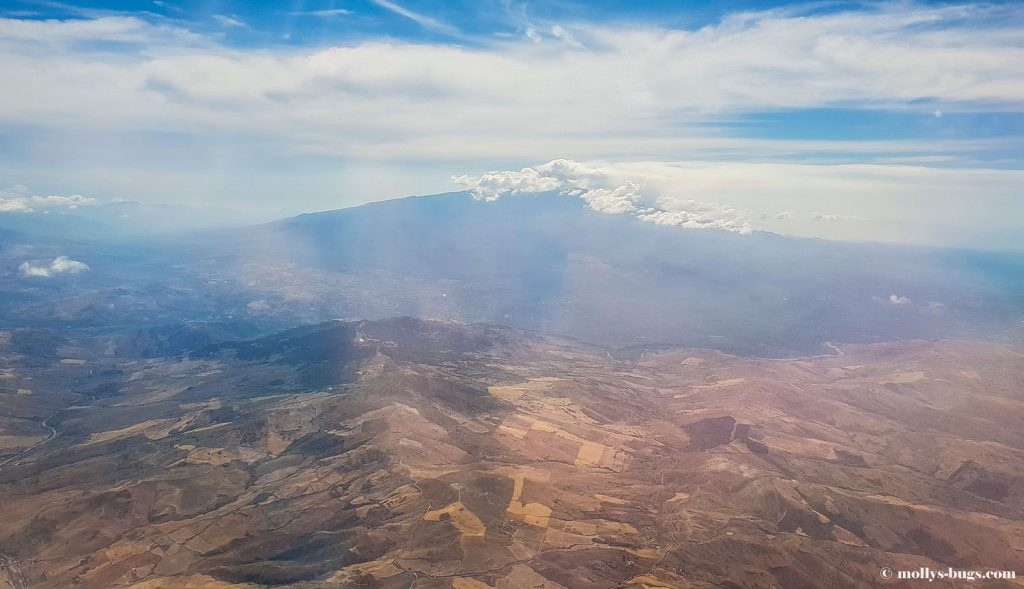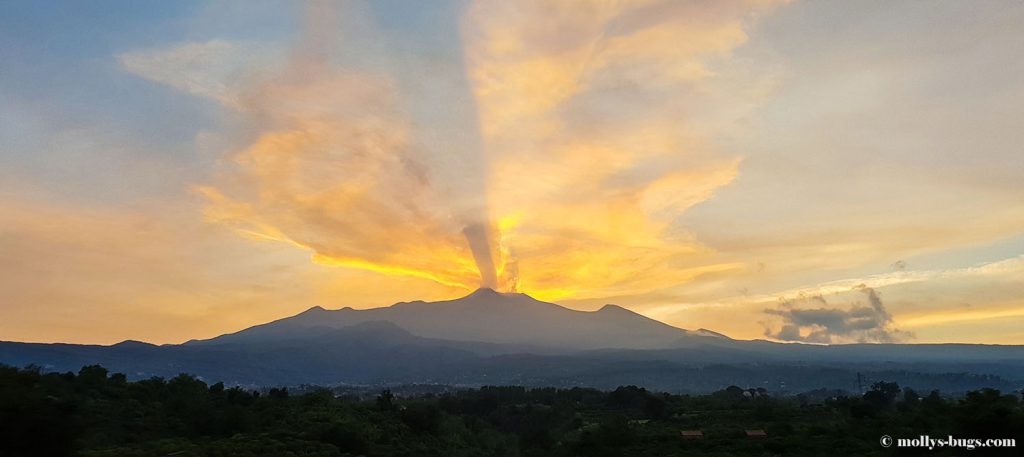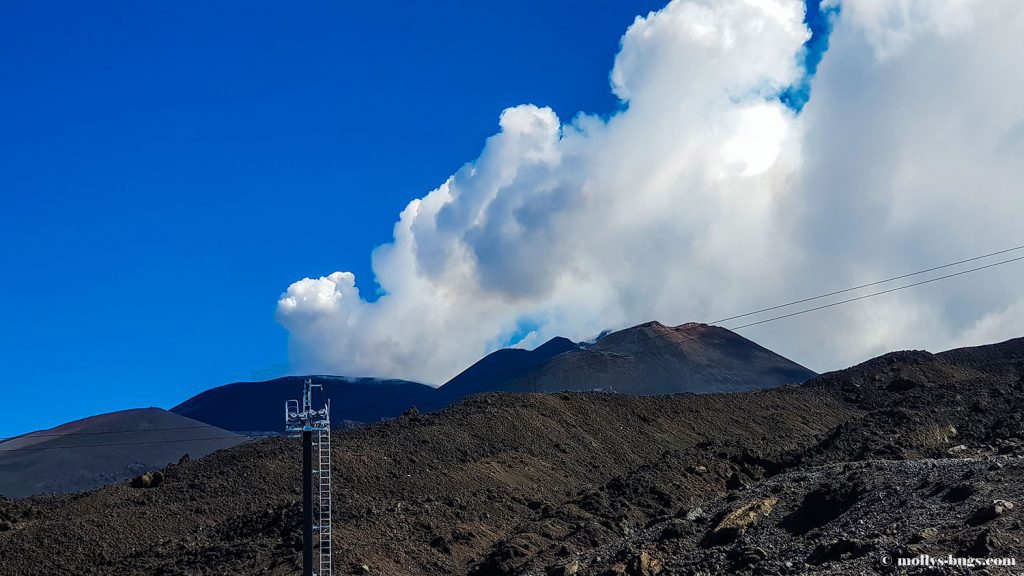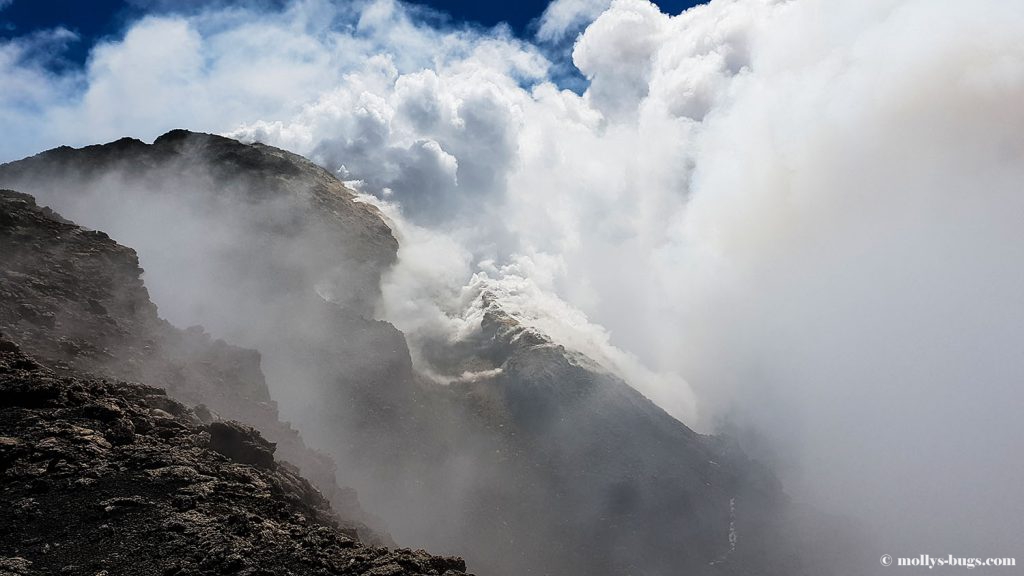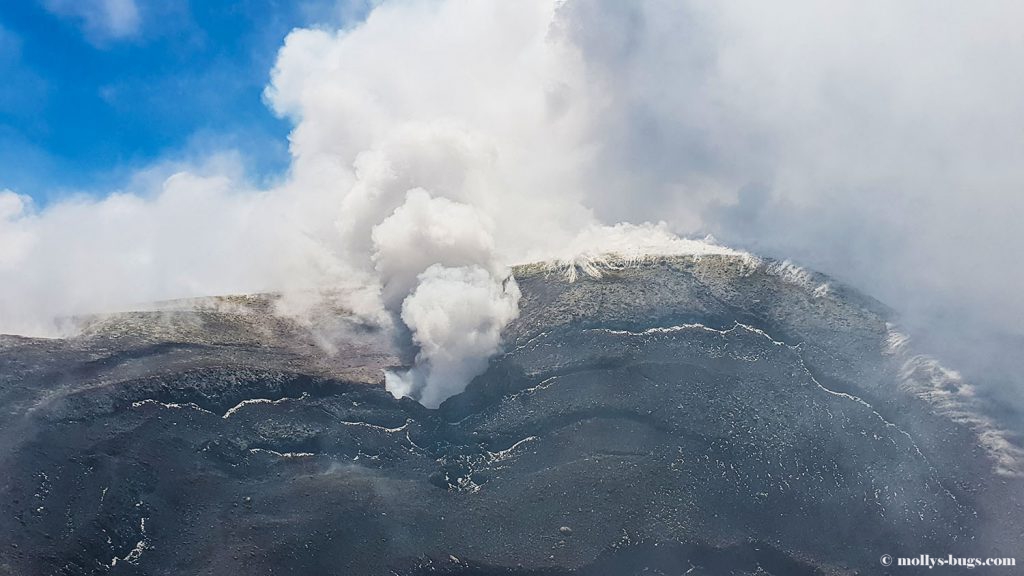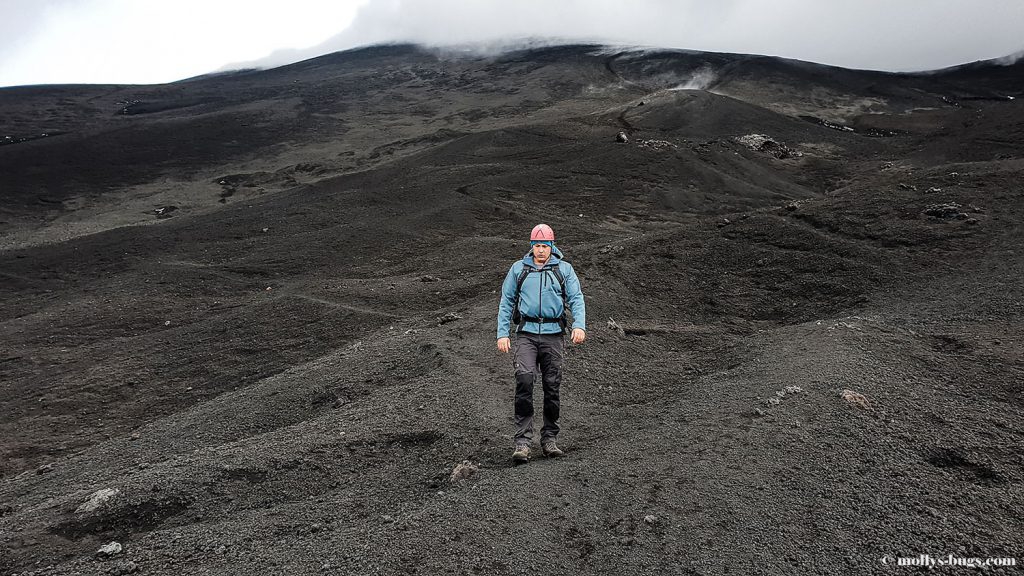 Catania Fish Market
Sicily is a paradise for people who love fresh seafood. It's so fresh here that you must watch out that it doesn't jump out of the bag after you buy it. Catania has one of the largest fish markets in Sicily. Visit it before lunch to see an abundance of sea life: mussels, snails, oysters, shrimp, squids, octopuses, cuttles, and various kinds of fish are just some of the things you can see and buy here. Meat, fruits, and vegetables are also sold on the market for very reasonable prices. You can get some street food for a snack as well. Just don't dress too fancy, since there'll be a lot of squelching and smacking from the fish entrails. Make sure to try out the fresh oysters and sardines that cost 1 Euro. Also, just watch how the vigorous Italians invite potential customers and haggle. It's a show that merits special attention.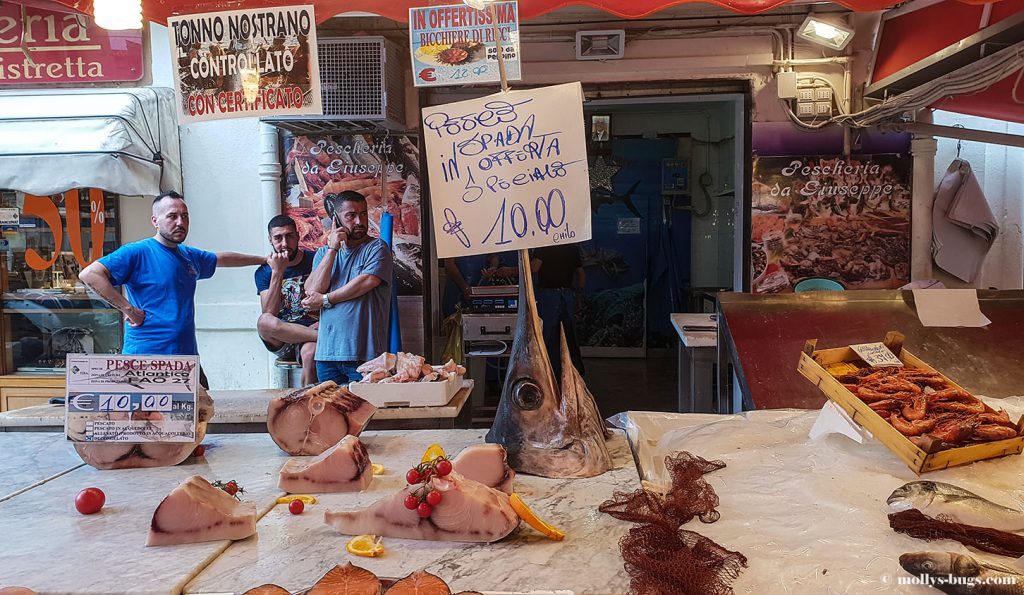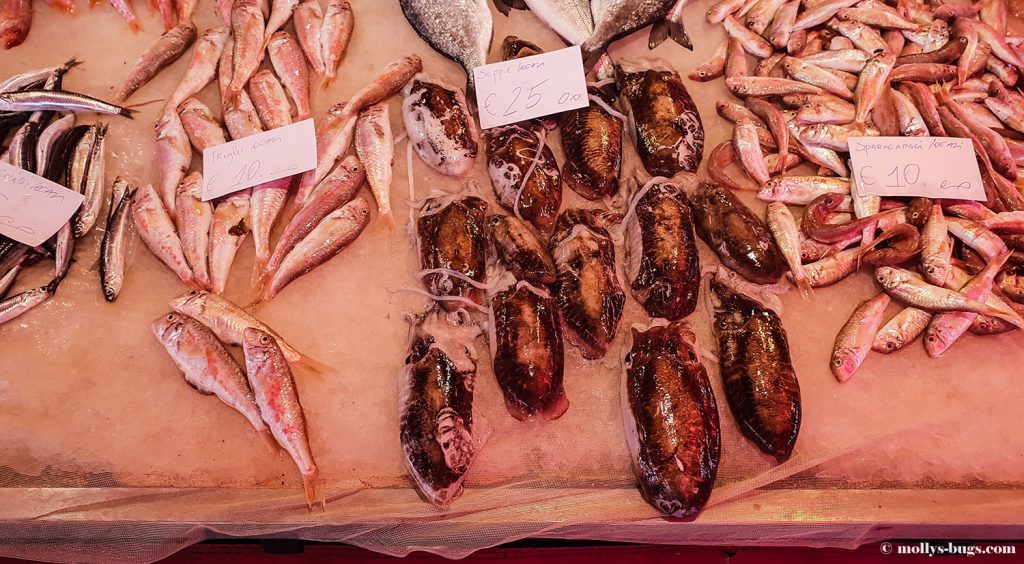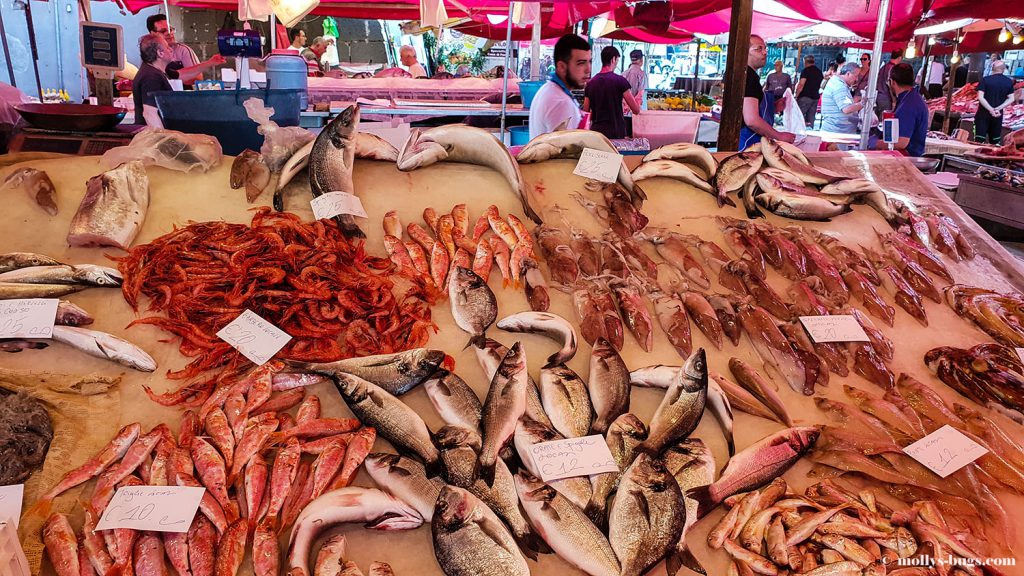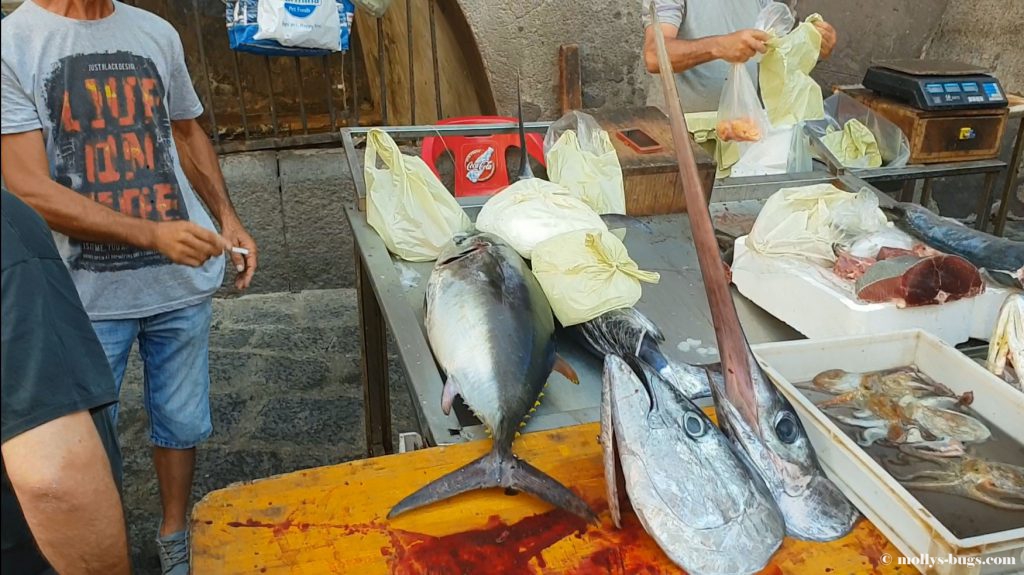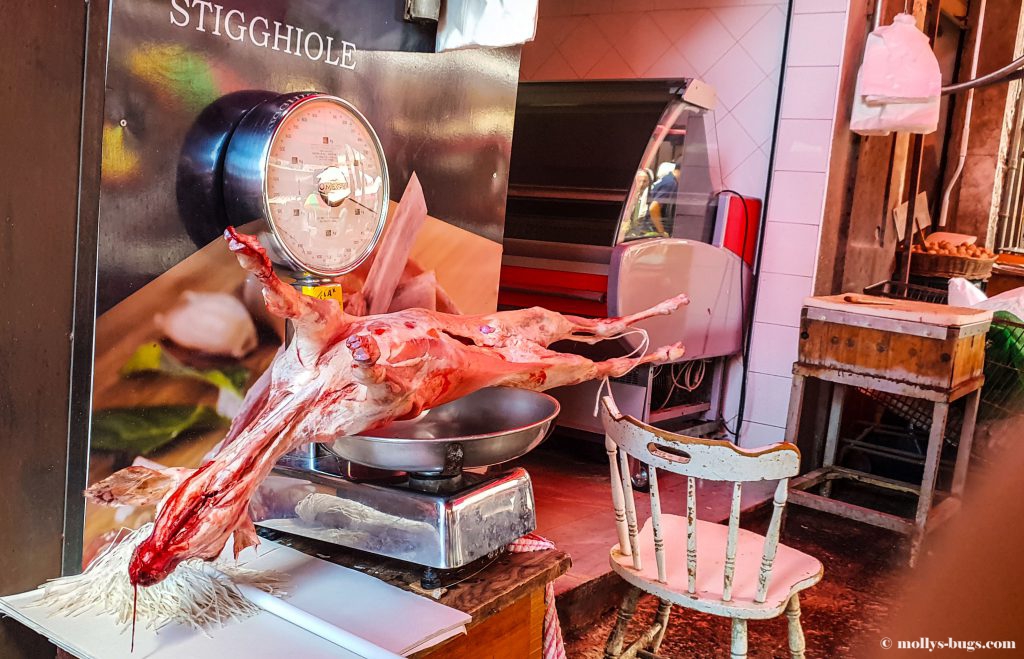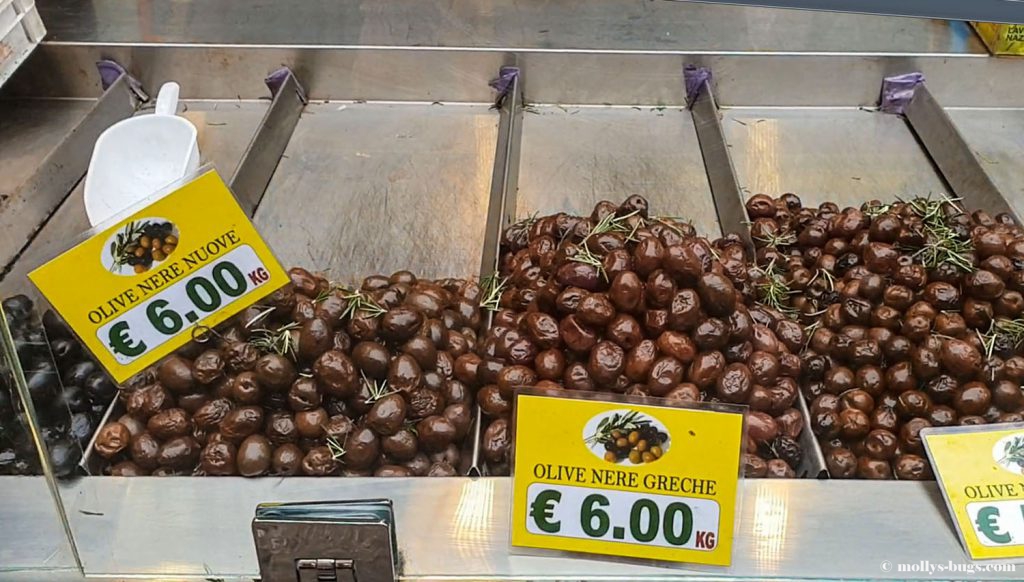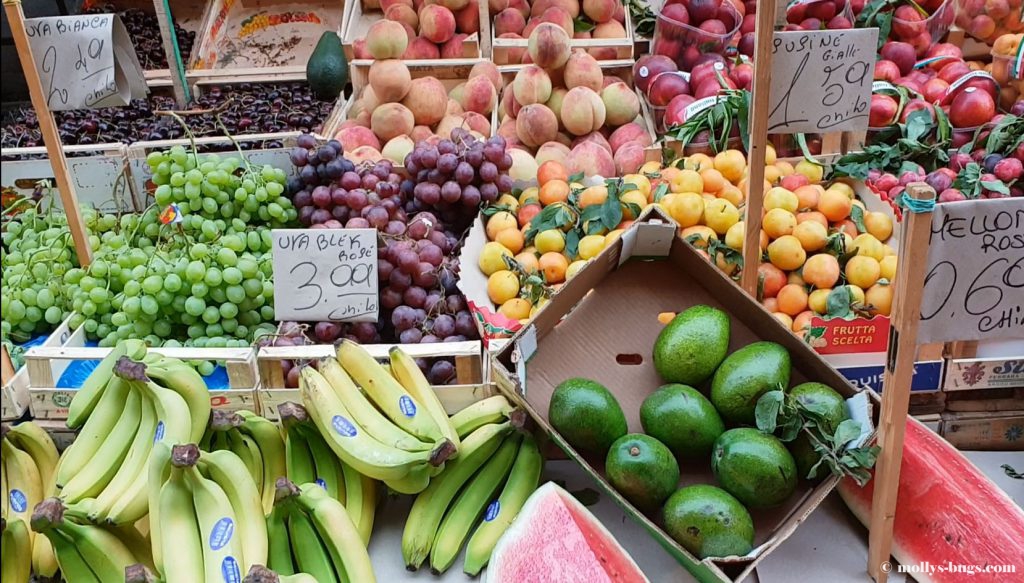 The Capuchin Catacombs of Palermo
There are two things that will surprise you in Palermo, the capital of Sicily: the amount of garbage on the streets and the gorgeous architecture. Neither is surprising to us anymore, but one rather unique place did leave a strong impression. Specifically, the Capuchin Catacombs, a burial place that's not under the ground, but above it. As hard as it is to believe, there are over 8000 corpses in the burial chambers of the Capuchin monastery. Let's make one thing clear: this is not a place for minors or the faint of heart, as the sight is quite macabre. Hanging semi-decayed cadavers of both adults and children, each bearing its own "expression", remind us of how fleeting life is. Add to it the absence of ventilation in a closed space, and you're sure to get quite an experience. Back in the 18th century, it was discovered that the remains of the dead wouldn't decay here but remain intact due to the special soil and the air in the monastery. Because of this peculiar feature, as well as the number of rich people that wanted to be buried on these grounds, the monastery would inter anyone for a fee. Demand breeds supply even in the religious circles. The last body was buried in 1920. It was a little girl named Rosalia Lombardo. She was mummified so well that looking at her you might think that she's just asleep and can open her eyes with her big eyelashes at any moment. So, if you're tired of cathedrals and central squares, visit this place. It's guaranteed to leave a strong impression.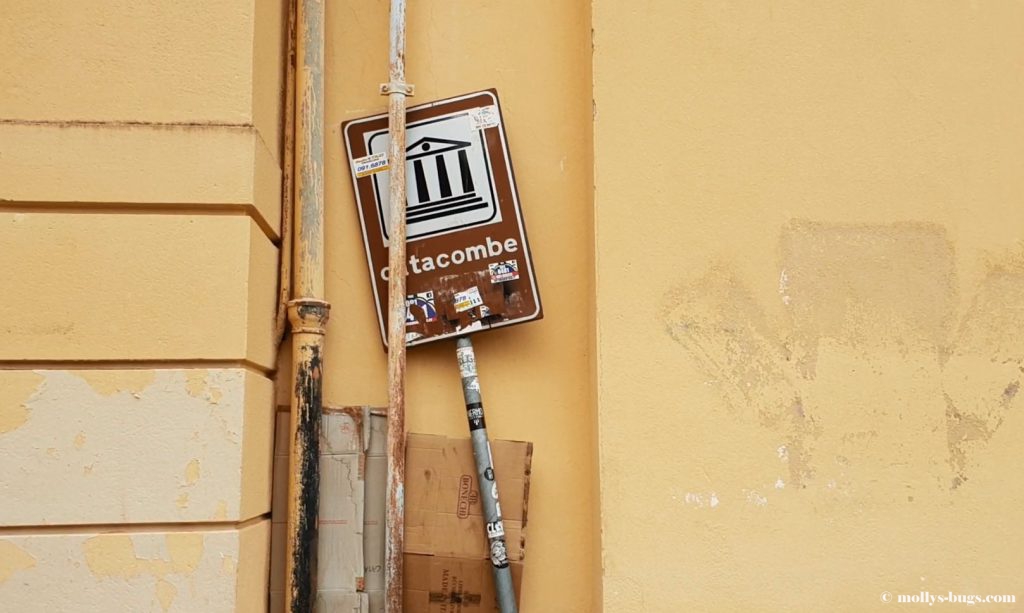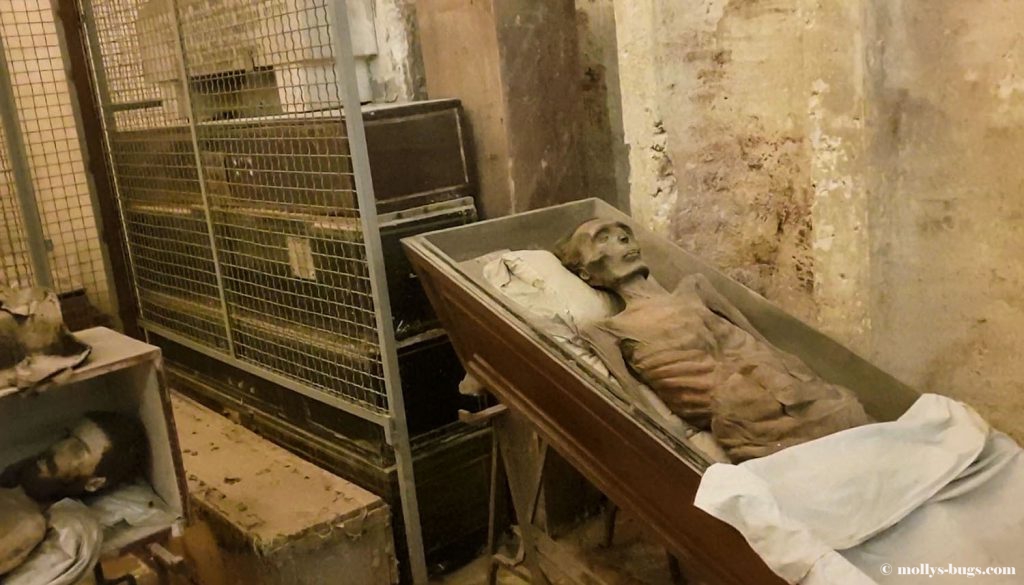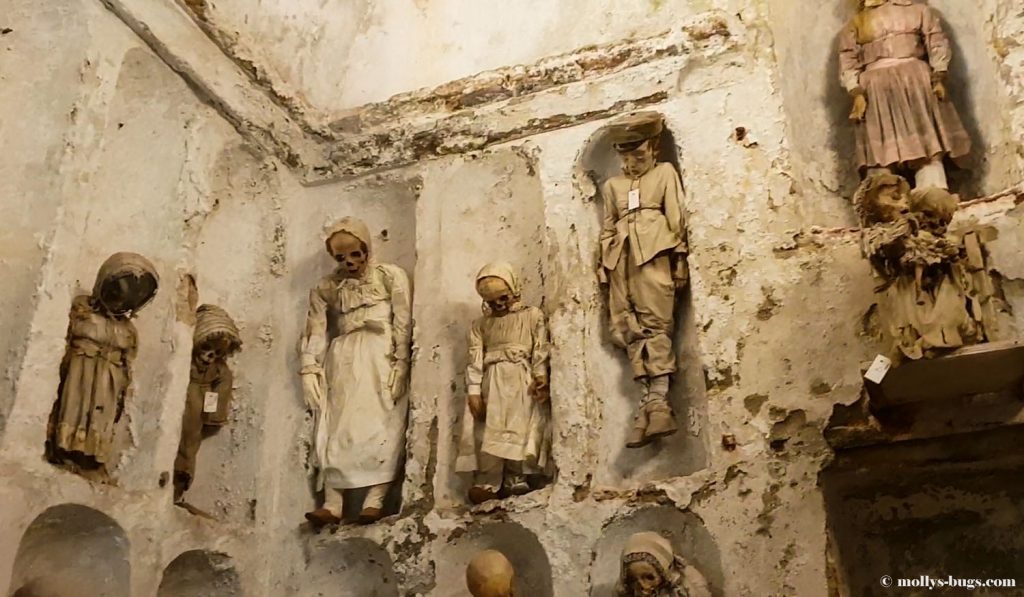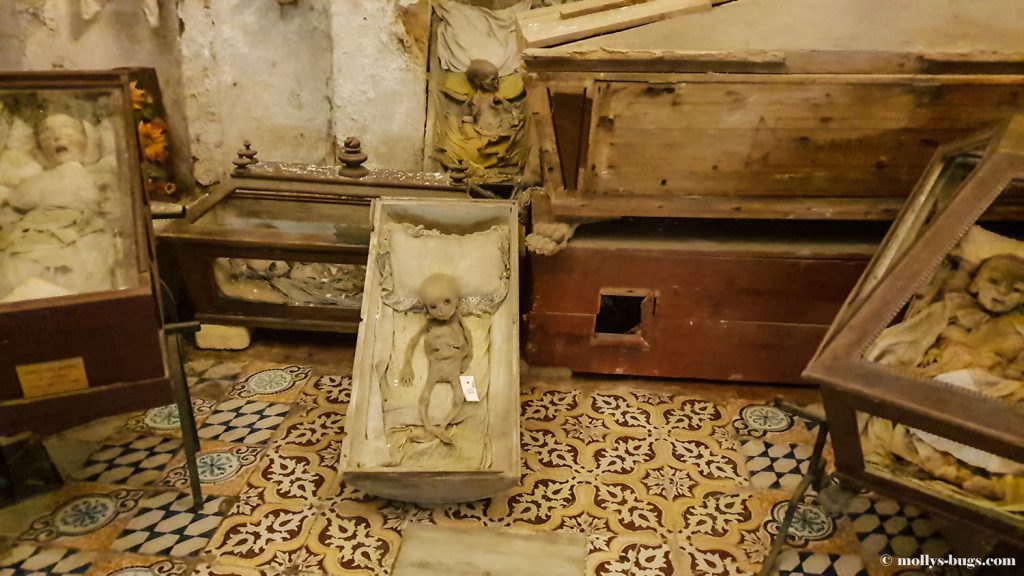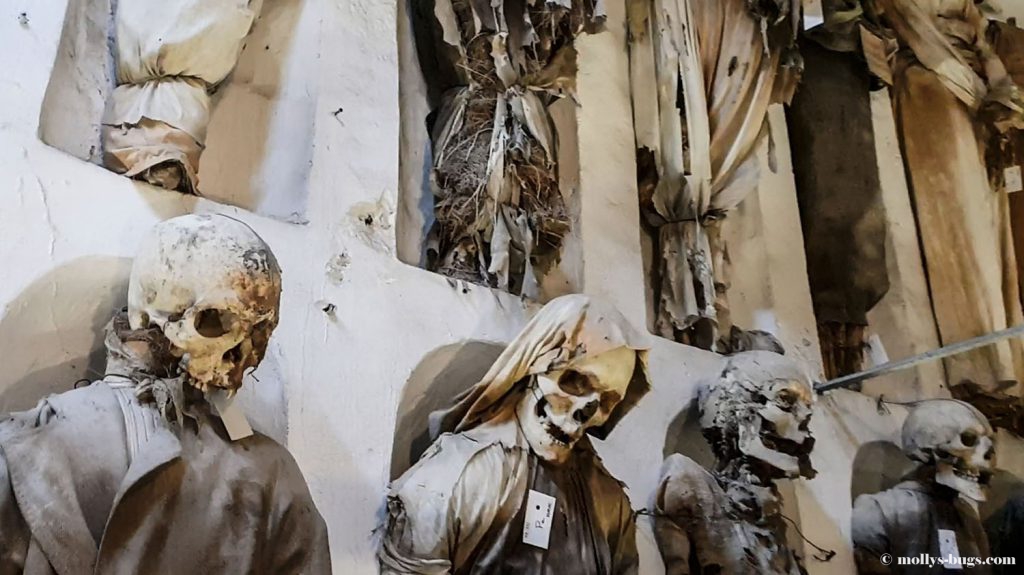 Taormina
An ancient city situated on the slope of Mount Tauro on the east coast of Sicily. It's a classic Italian city where you can accidentally get lost in time while strolling its numerous narrow streets. In fact, it has the narrowest street in Sicily. Taormina used to belong to the Greeks, the Romans, and the Byzantines, with each culture leaving its mark. During each historical period, rich and influential people built their villas here. Small wonder: almost every point in the city provides a breath-taking view of the sea or Mount Etna. Make sure to stay here until dusk to see the most beautiful sunset on the whole island. Have a cup of coffee and some of the famous cannoli tubes at one of the local cafés, and you'll understand why the Italians are so unhurried. They simply enjoy life. The only drawback of the city is the lack of parking spots. Finding a place to park your metal steed will require some patience.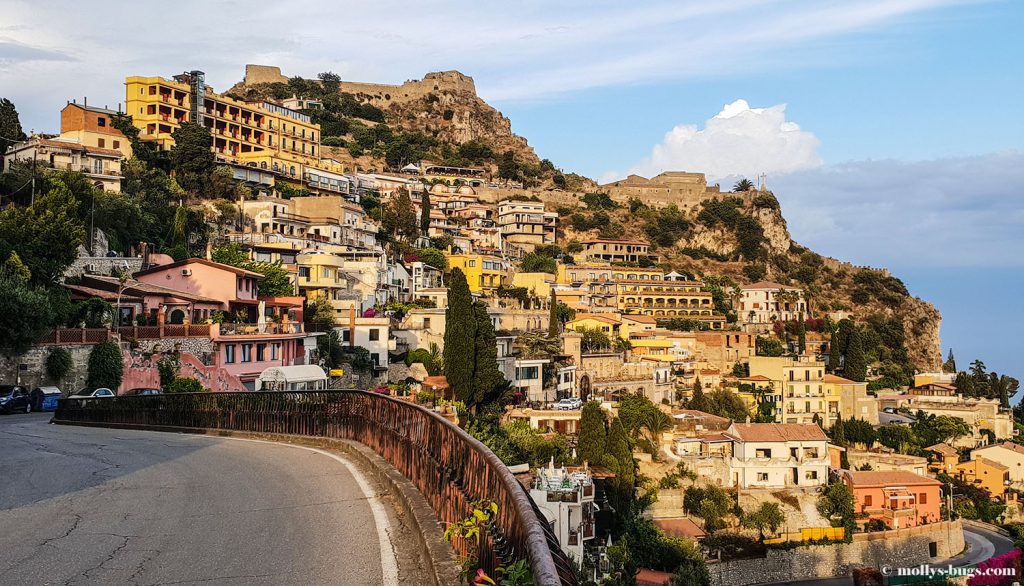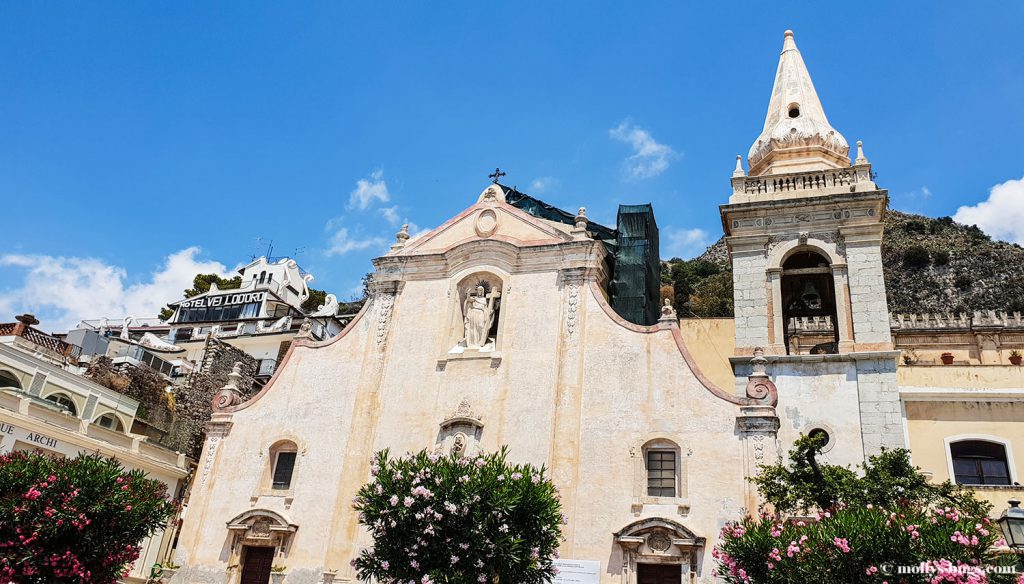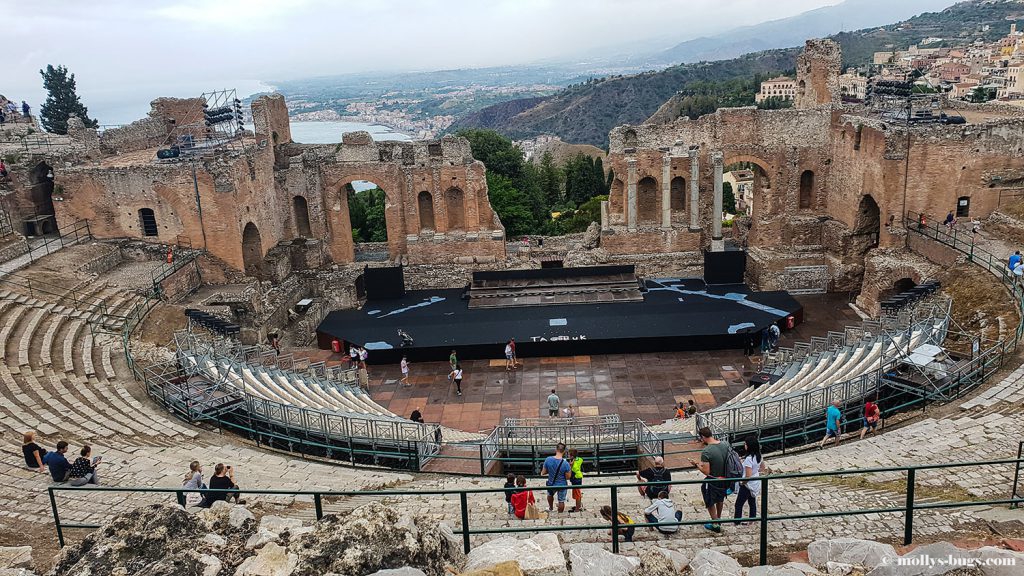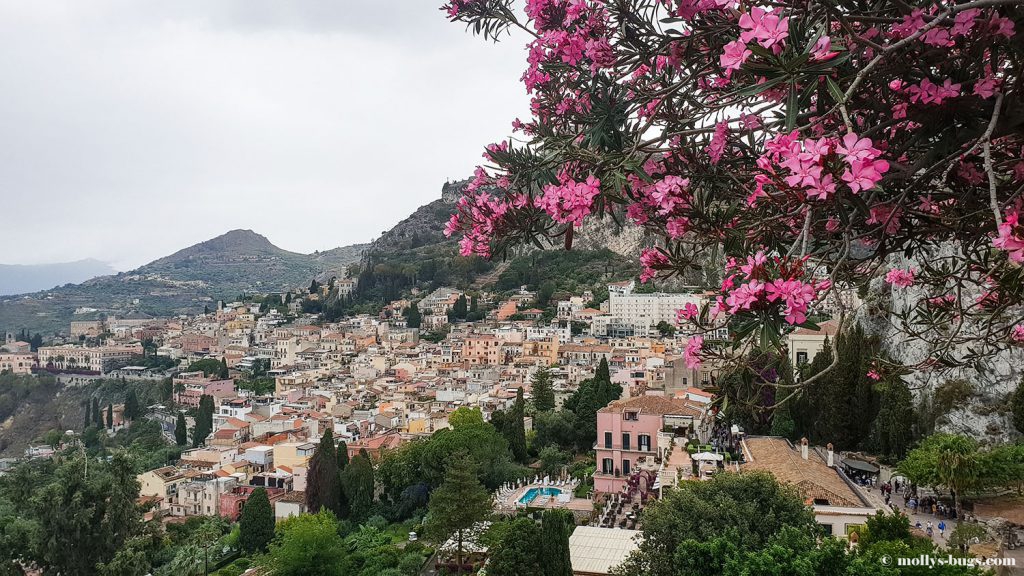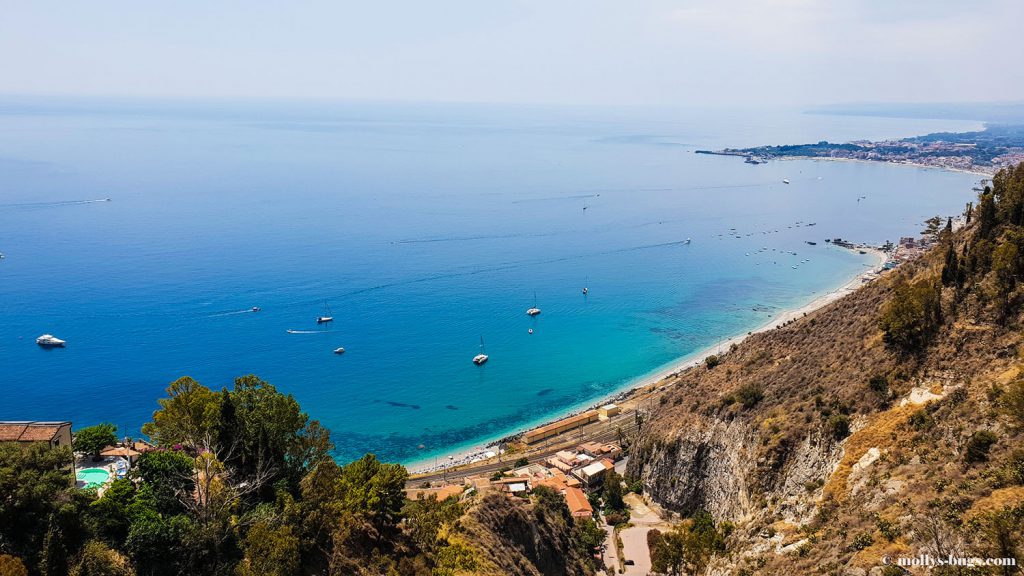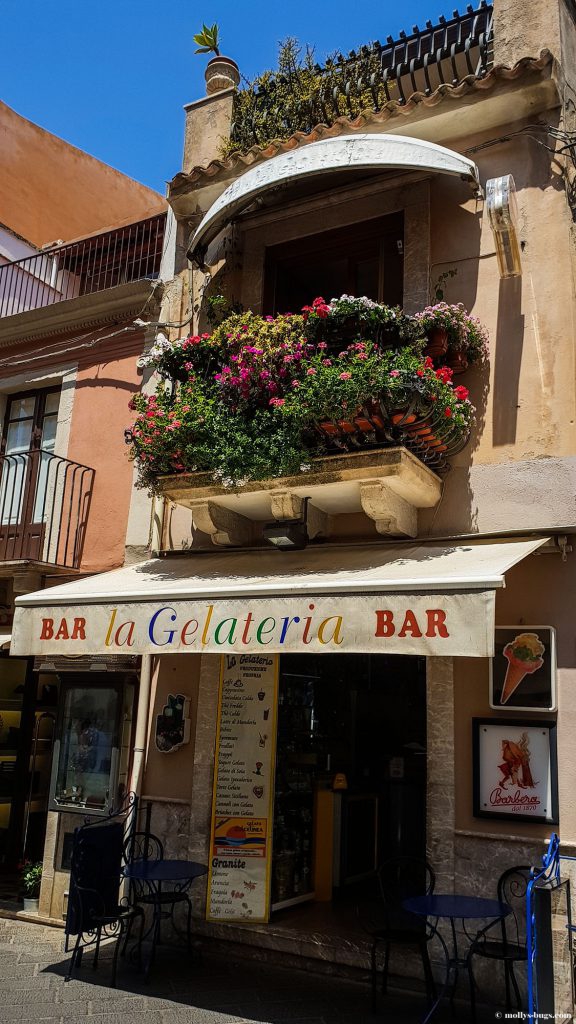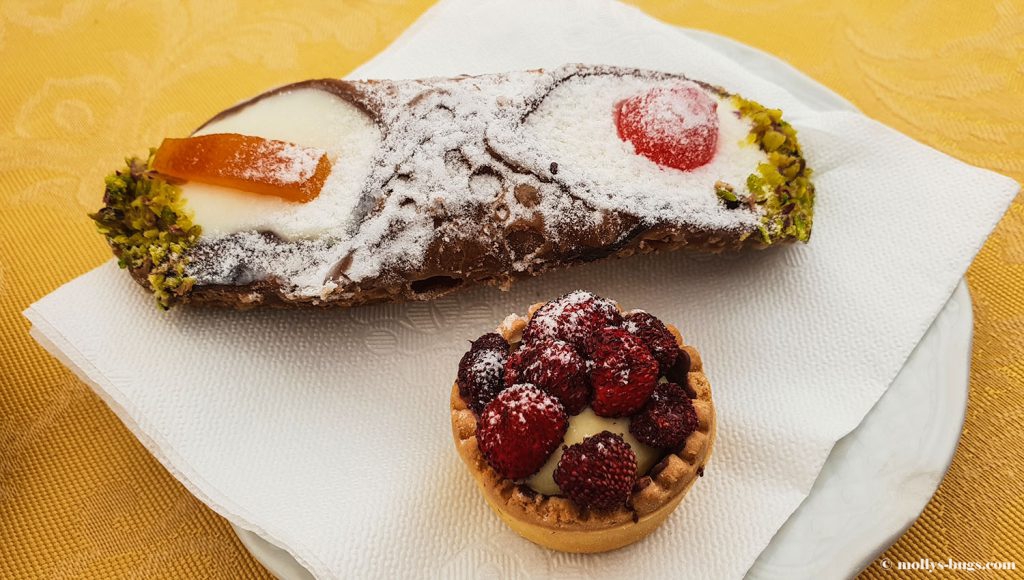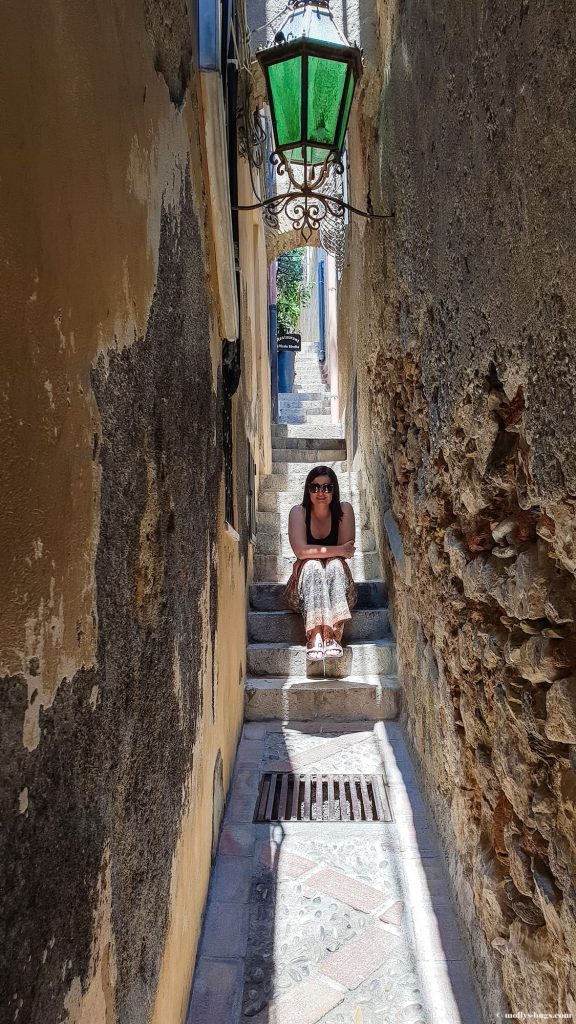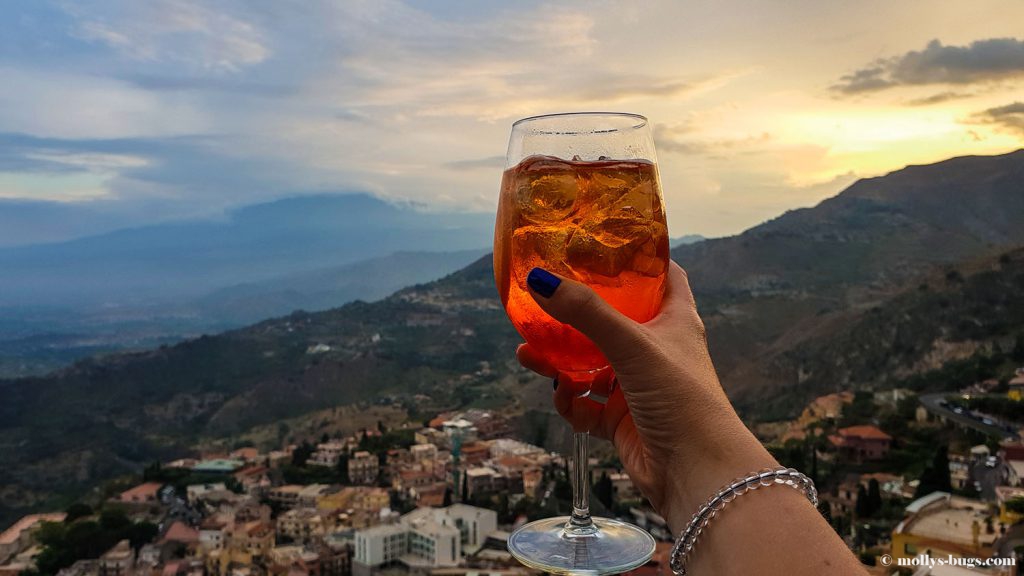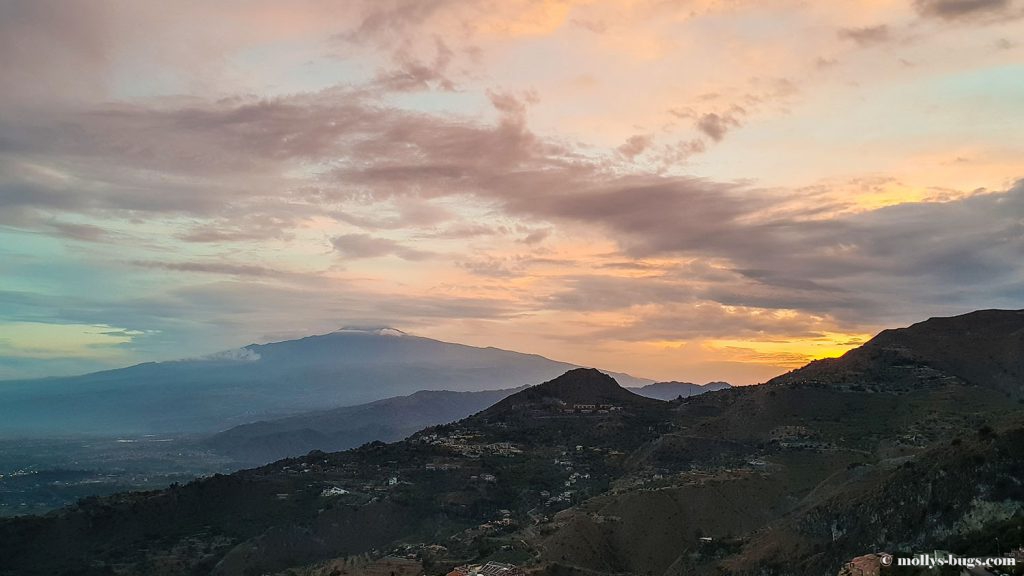 Savoca
This town is rarely ever mentioned among Sicily's recommended places, and I really wonder why. Our hotel's owner strongly encouraged us to visit it. You see, this is where The Godfather, the legendary film about the Sicilian Mafia, was shot. Even though Don Vito Corleone was born in Corleone, Palermo, director Francis Ford Coppola decided that the quiet Savoca would look much better on screen. And he was right on the money. The town gained global fame, especially Bar Vitelli, where one of the film's scenes was shot. It's hard to find a free table during summer because of the constant flow of tourists. The menu is modest, but it's the atmosphere and not the food that attracts people. It's as if the scenes from the film are coming to life. The walls are decorated with autographed posters, a hunting rifle (a symbol of the Sicilian Mafia), and, of course, the Corleone family tree. You can also see a metal sculpture of Francis Ford Coppola on the observation deck opposite the bar. Visit this bar during your trip to Sicily, but keep in mind that it may be closed in winter.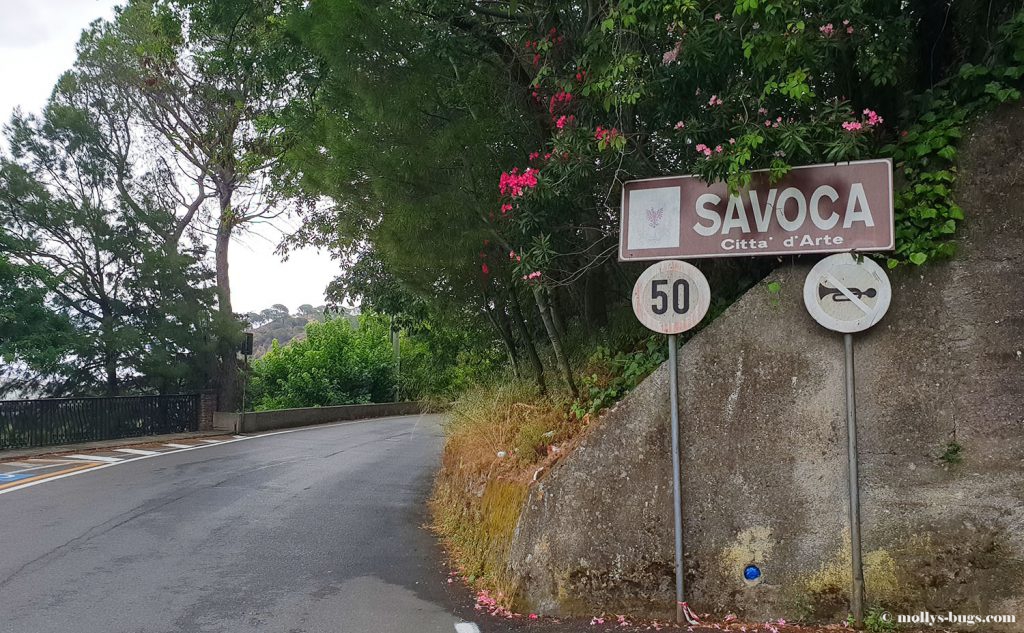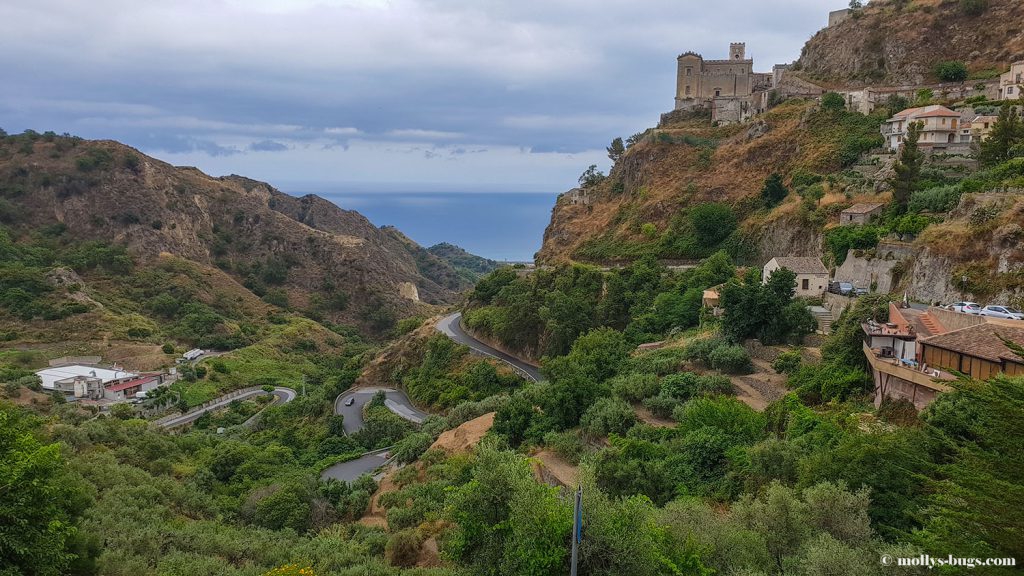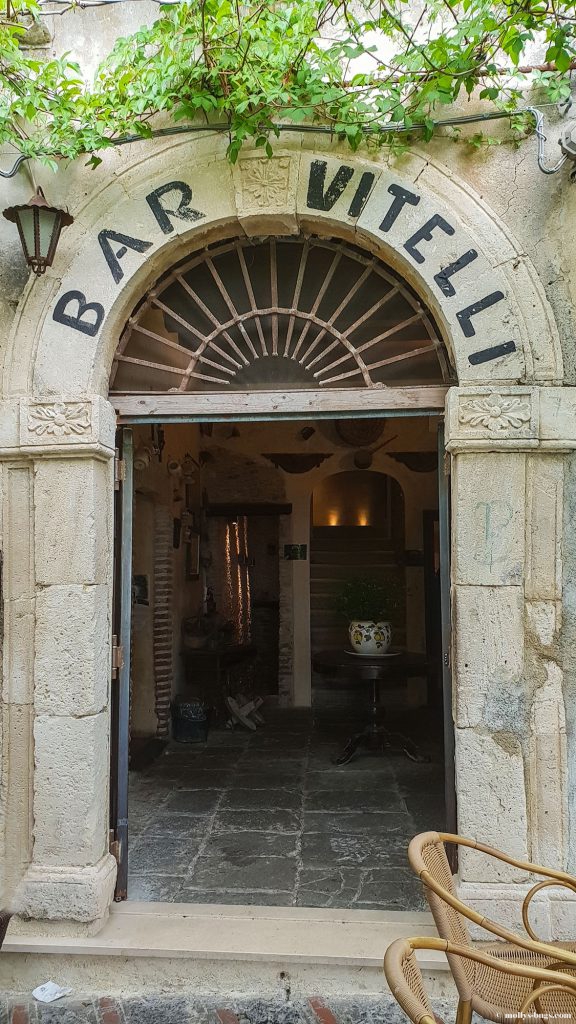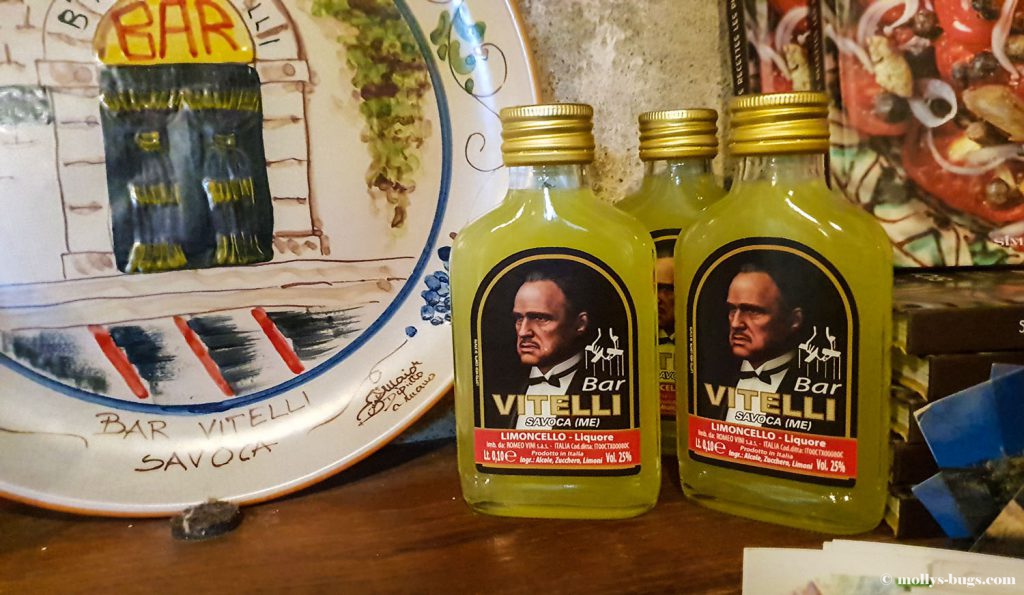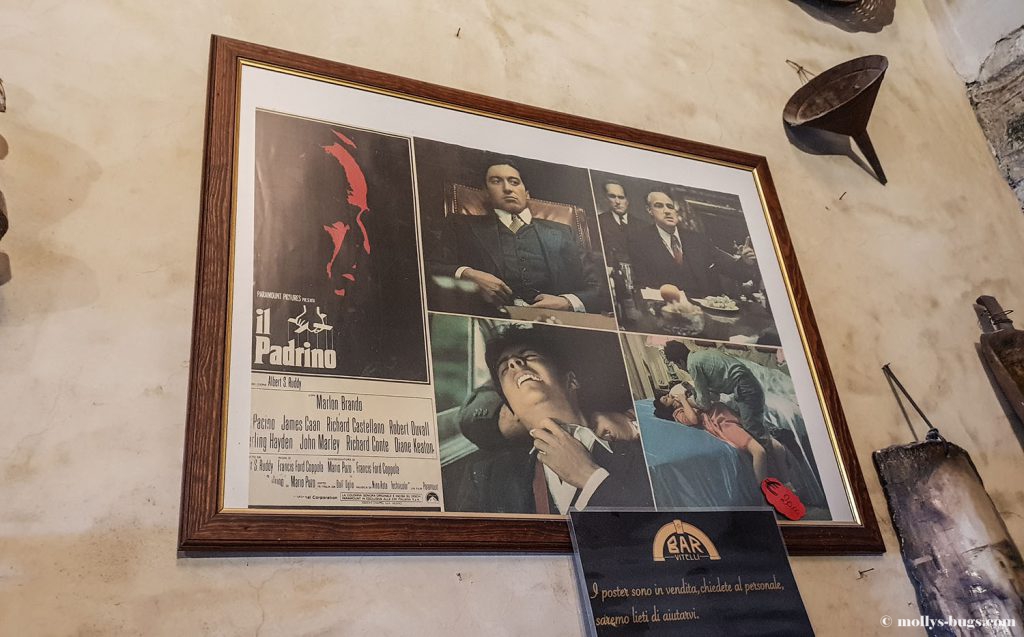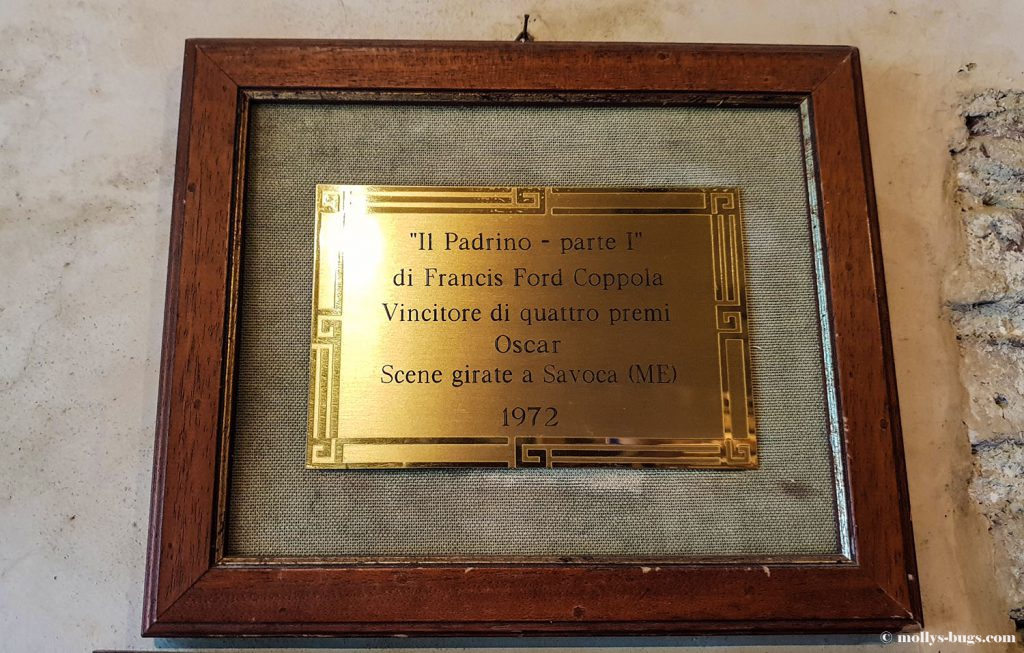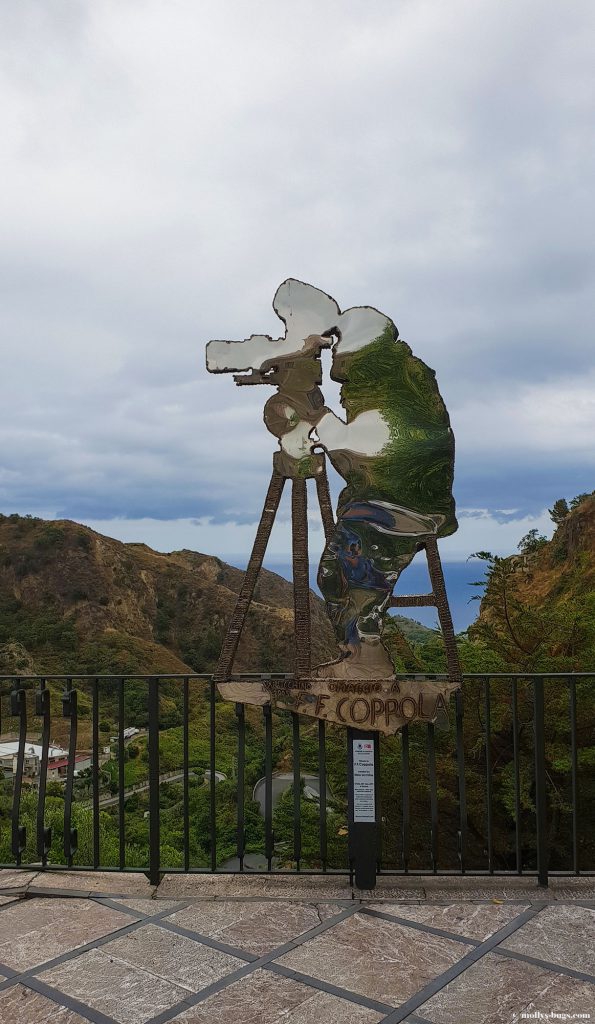 Syracuse
Another Ancient Greek city on the Ionian Sea coast that's very different from other Italian cities. I absolutely love everything connected to Greece. Syracuse is so sophisticated and refined that you feel like an Ancient Greek philosopher or scientist. Which makes sense, since this was the home of the great mathematician, physicist, and engineer Archimedes. The city was founded in the 8th century BCE. Just like Taormina, it became a melting pot of different cultures, styles, and architectures. Syracuse has a very noble appearance because of that, even though it is considered a rural backwater. The historical part of the city with the most interesting buildings is situated on the small island Ortigia. You can get there via a bridge. Syracuse has so many interesting places that you should dedicate at least a whole day to it. The most significant among them are the dilapidated ancient Temple of Apollo, the Archimedes Square with the Fountain of Artemis, the snow-white Piazza del Duomo with the grand Cathedral, Roman and Greek amphitheatres, and the Ear of Dionysius cave. These are just some of the places you can visit in this beautiful ancient city. Don't forget to wear a pair of comfy shoes and charge your camera.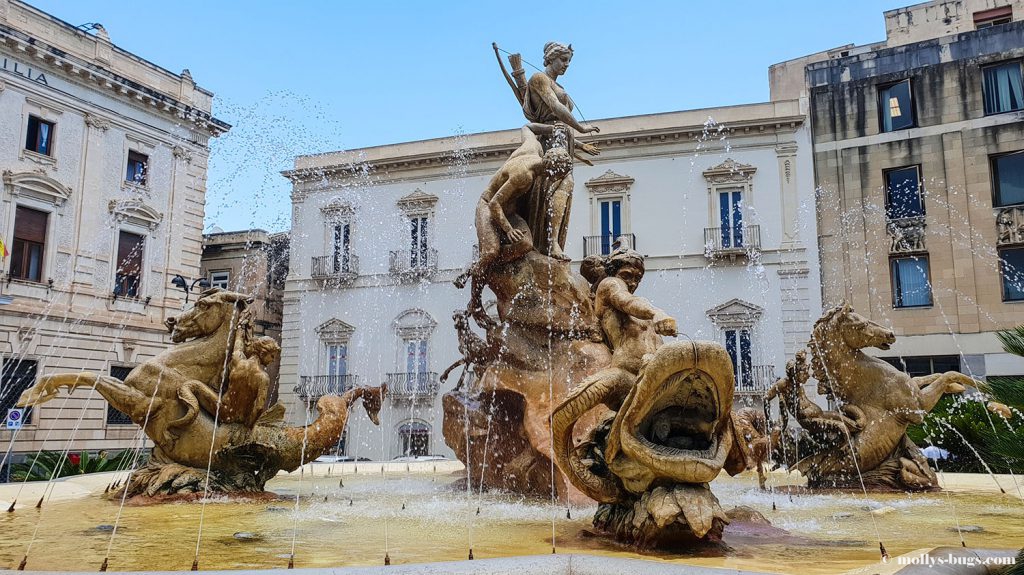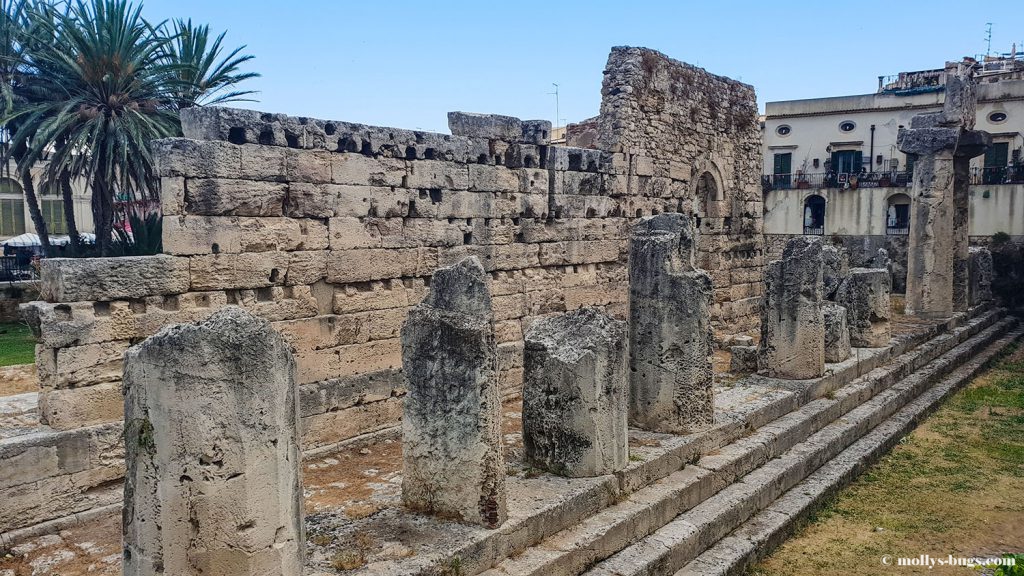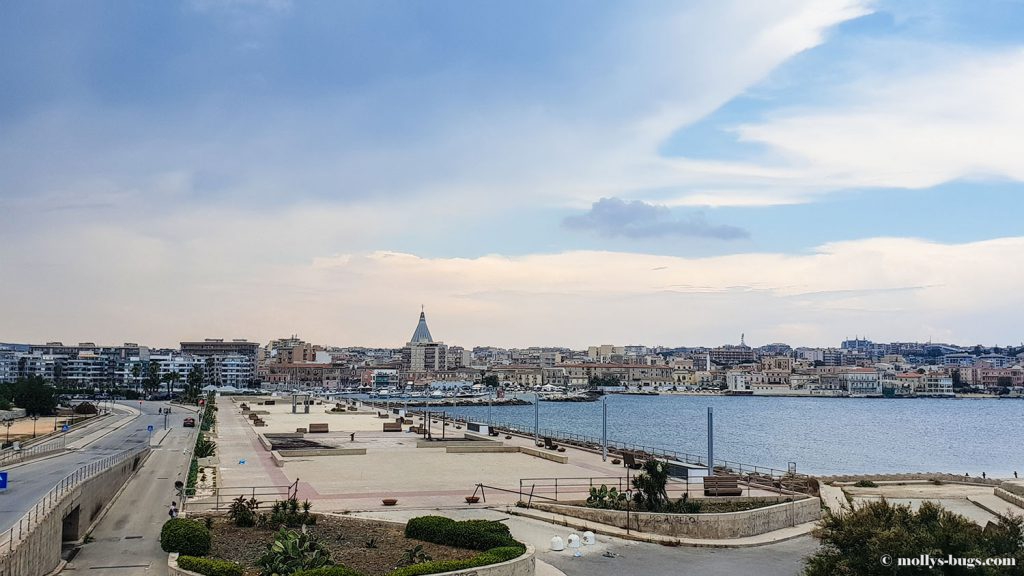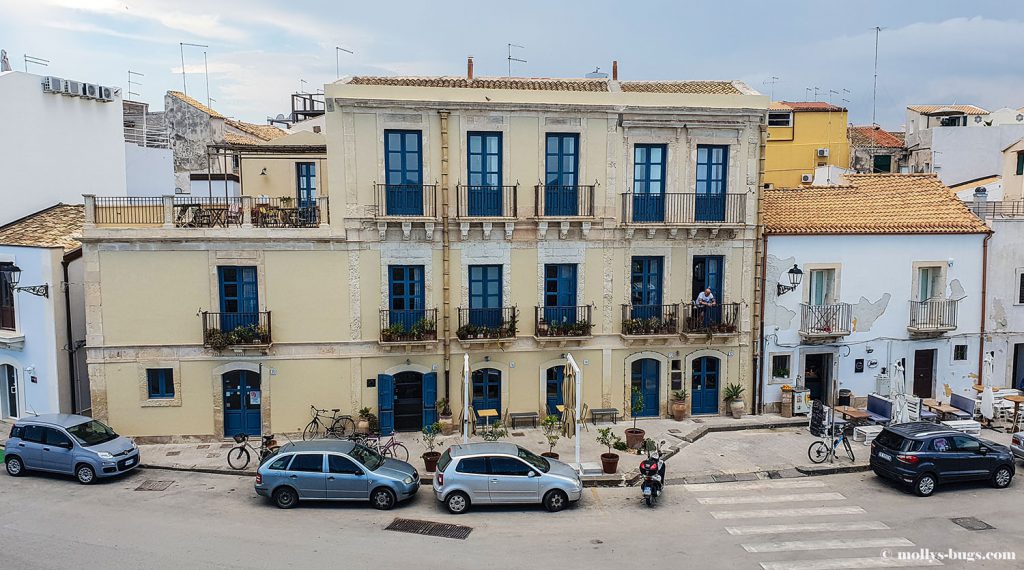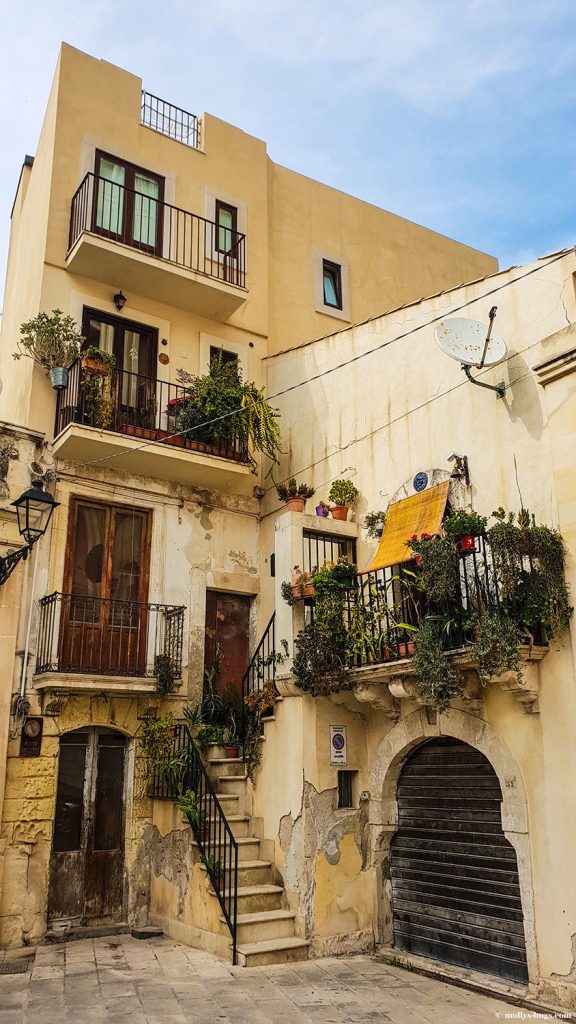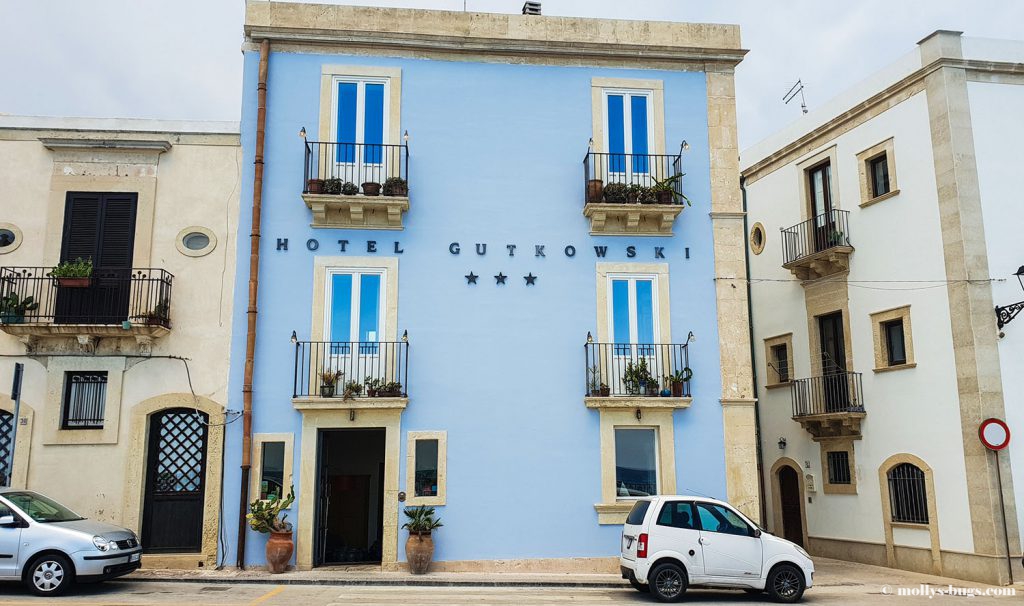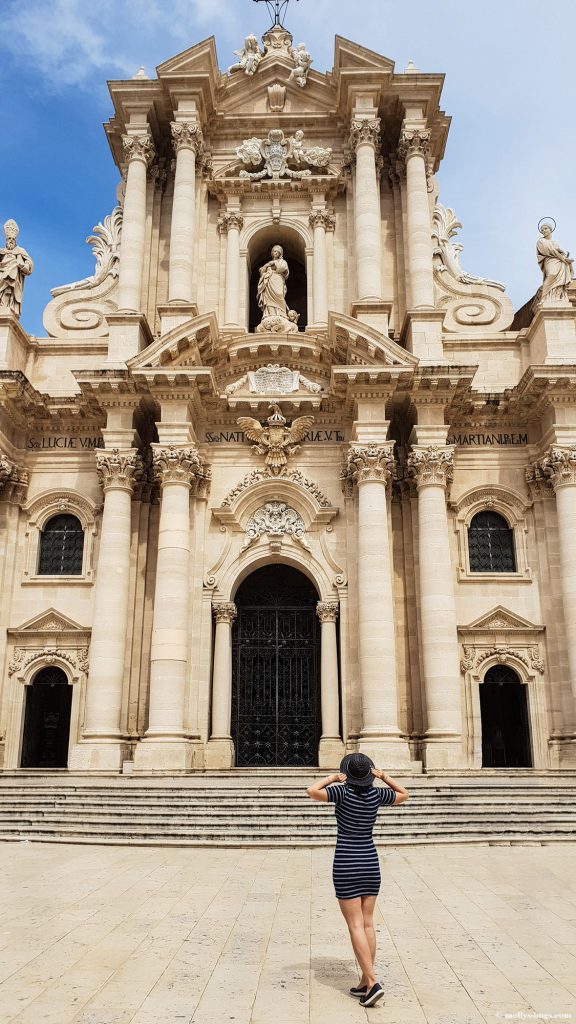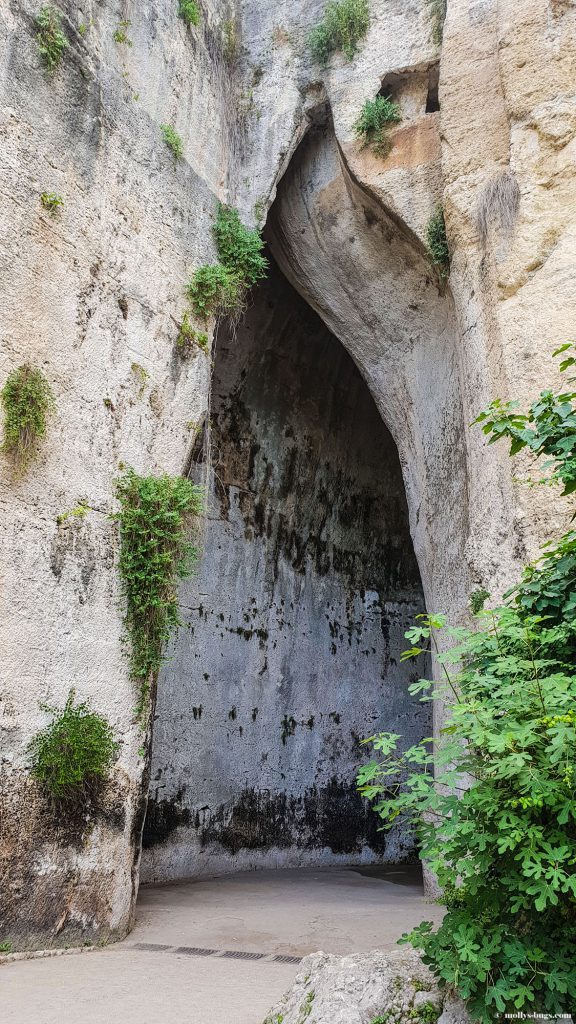 Beaches
You can go for a swim pretty much anywhere in Sicily. Choose whether you prefer snow-white sand and azure water, rocky wild beaches far from the tourist spots, or a black volcanic beach with beetling cliffs. Paid or free, secluded or filled with tourists, you name it. Grab your bathing suit, your sun cream, and find a spot that best suits your style of vacation in Sicily. I personally really liked the beach of Isola Bella near Taormina. There is a unique natural reserve that was featured in the film Divorce Italian Style starring Marcello Mastroianni.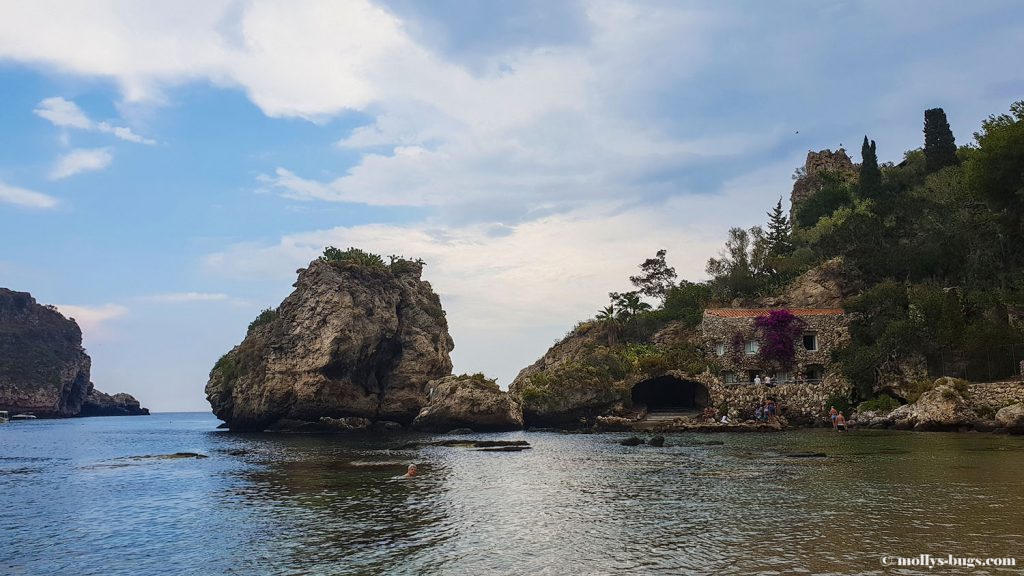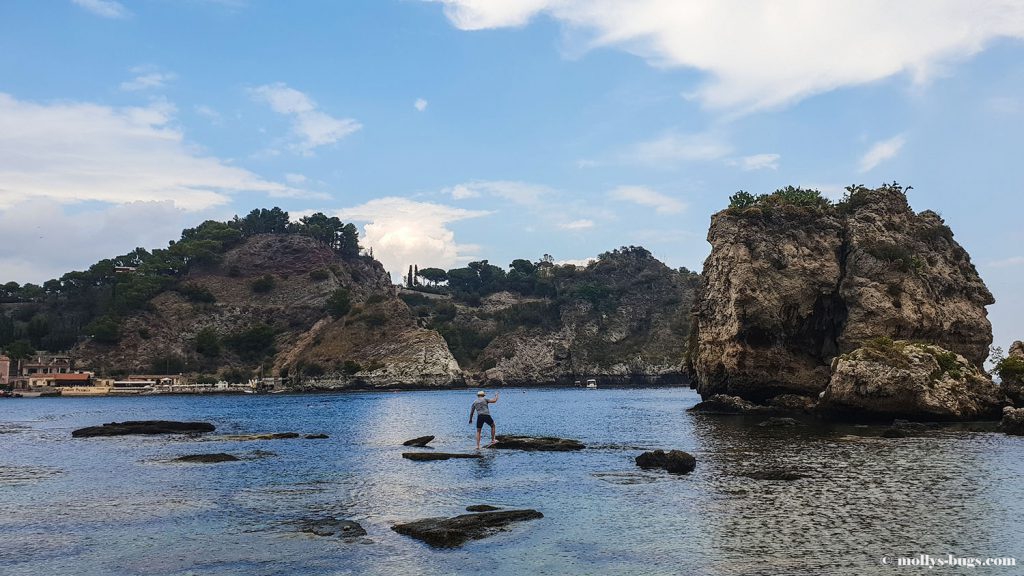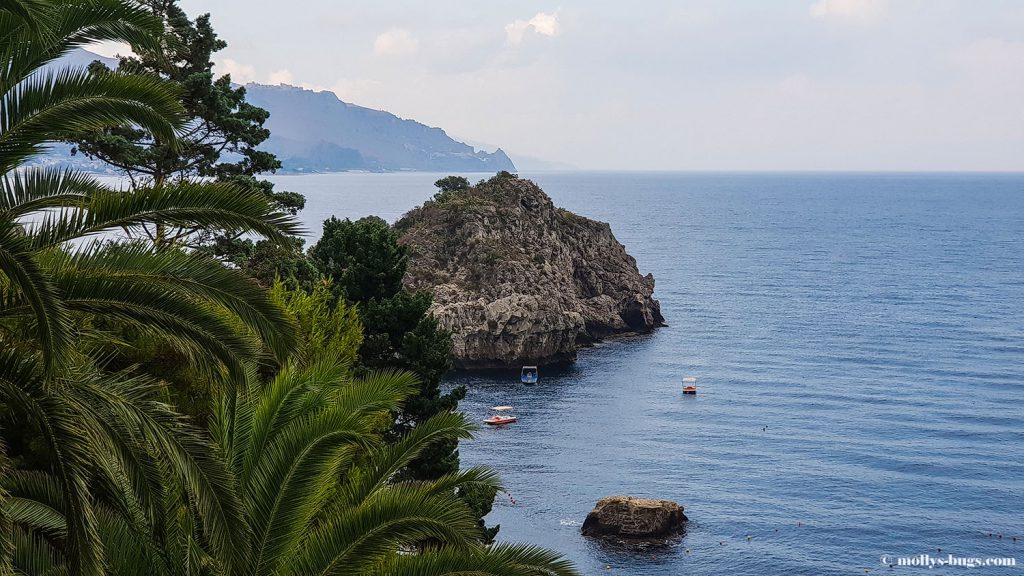 There's a good reason why people say that one can only understand Italy after visiting Sicily. This is a very distinctive and unique island that sometimes doesn't seem Italian, but is a great choice for a vacation nonetheless. It might even become your favourite place that you'll visit over and over.