The Sin City, the Entertainment Capital of the World, and the World Capital of Wedding are the names of a city in the USA that seems to be the most loyal to the vices of the mankind. The city is well known in the world and attracts all those looking for gambling, alcohol, light drugs and legalised sex services. More than 50 million tourists visit Las Vegas every year, making it one of the most visited cities in the USA.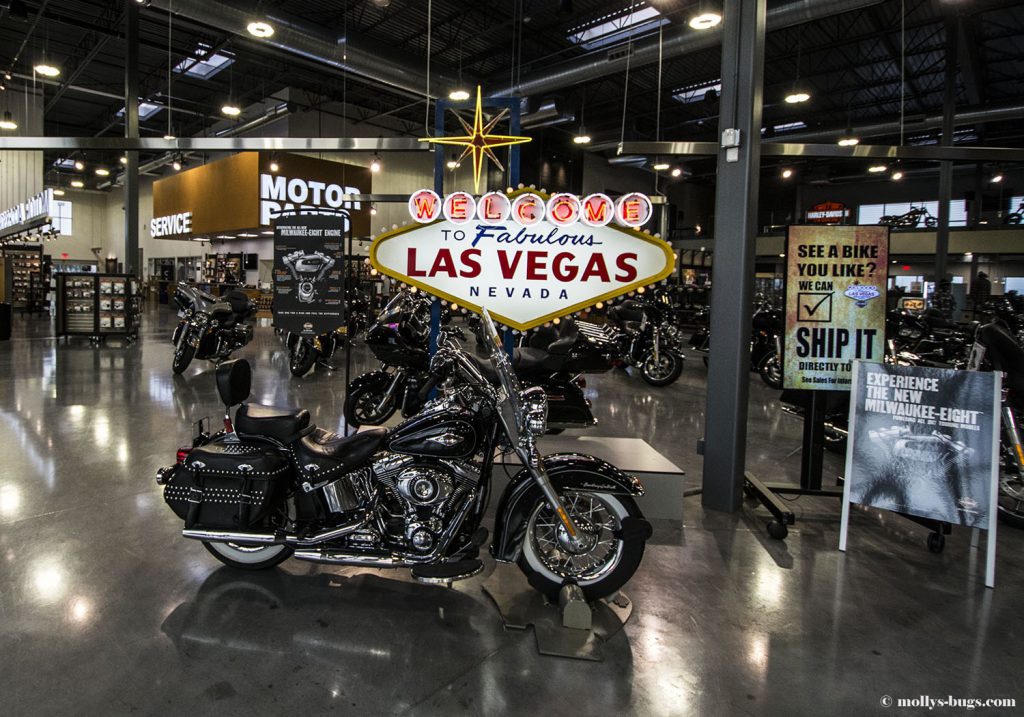 History of Las Vegas
Las Vegas was built in the area which was absolutely unfit for living – Mojave Desert, where annual rainfall is minimal and the temperature is very hot. The city was founded in 1905 and originally had nothing in common with today's look of the entertainment capital. It was a small railway town where many workers had to settle as they worked for the construction of the huge Hoover Dam.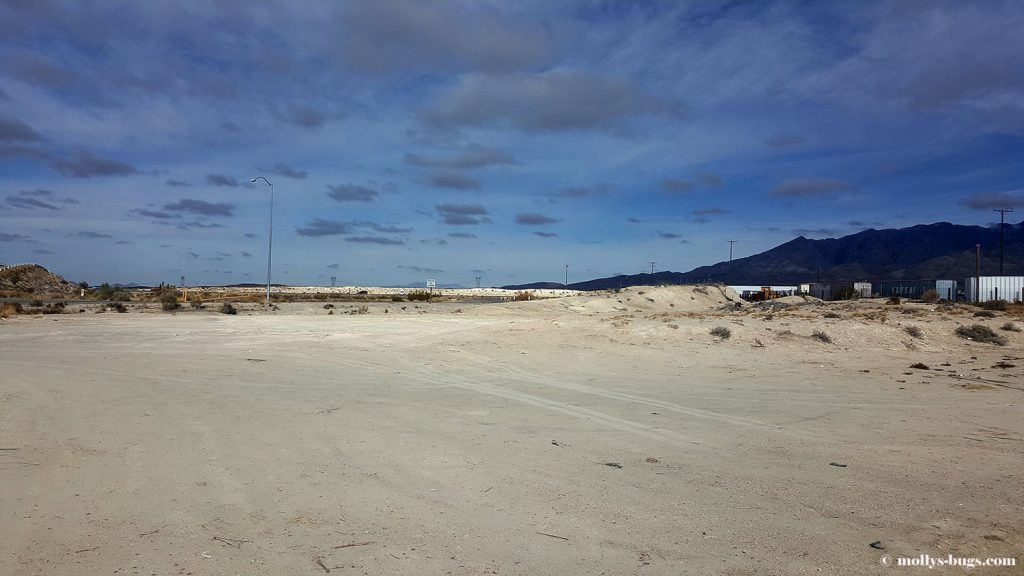 Builders and workers used to give all their free time to gambling and used to bet cigarettes or spirits instead of money. The city of that time could be best described as an "immoral underworld" where prostitution, illegal battles and bootlegging (illegal sale of alcohol) flourished. The government stopped its numerous attempts to fight against illegal gambling and legalised it in 1931. This city became very attractive for investors. Moreover, the completion of the dam construction project provided cheap electricity, which immediately turned the city into a sparkling oasis just in the middle of the desert.
In 1940, Benjamin Siegelbaum, better known as Bugsy Siegel or Handsome Bugsy, a very powerful Mafioso from New York, visited Las Vegas and decided to make the second Monte Carlo here. Legalisation of gambling attracted huge investments to the city. Flamingo was the first casino hotel built in Las Vegas. The hotel was named in honour Siegel's mistress, Virginia Hill. Flamingo was her stage name. The construction of the casino was co-invested by other Mafiosi. Everything would have gone smoothly, had it not been greedy Bagsy who used to falsify documents, overstated prices for the construction and transferred the margin to a Swiss bank. As a result, the sums of his machinations had reached enormous figures and his monkey business costed him his life. Mafia bosses would never forgive such a betrayal – Bugsy was killed just a year before Flamingo was open in 1947.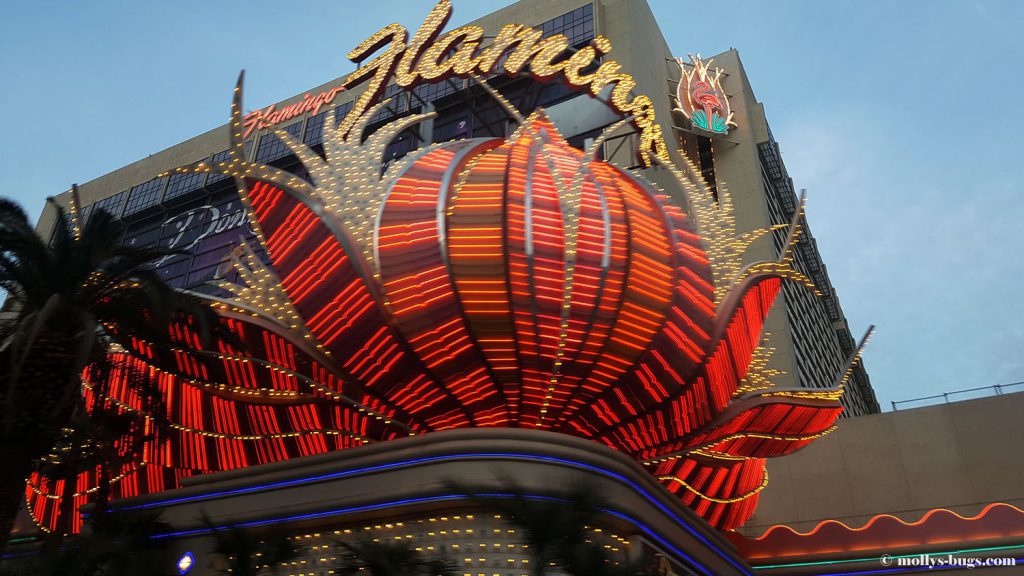 However, even after Siegel's death, his idea of ​​a casino city continued to be turned into reality. With its bright signs and a vibrant nightlife, Las Vegas attracted people who would like to flash the cash in casinos like a magnet.  
In addition to legalisation of gambling, Las Vegas has become a racially tolerant city. For example, it was Moulin Rouge Casino that for the first time ever had lifted the ban and allowed black people to visit the casino.
Millions of dollars flowed to Las Vegas, and the development of these desert lands continued. The construction of mega-hotels, huge entertainment complexes dedicated to specific topics, was started in the 1980s. The construction projects were designed so that a tourist does not have to go outside the hotel. The mega-hotels have everything on their territory: numerous restaurants, casinos, huge halls for events and shows, spa centres, swimming pools, fitness clubs, and stores. Every new casino hotel built in Las Vegas tries to excel its neighbours in sophisticated design, luxury, beautiful interiors and exciting entertainments. Investors spare no expense on the construction – City Center Las Vegas is the world's most expensive hotel constructed for 9 billion dollars.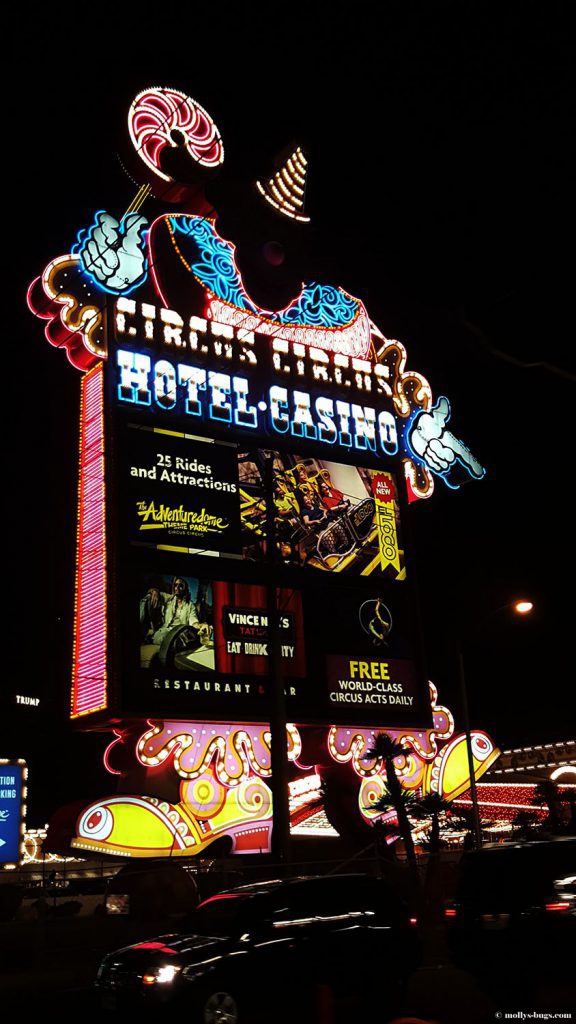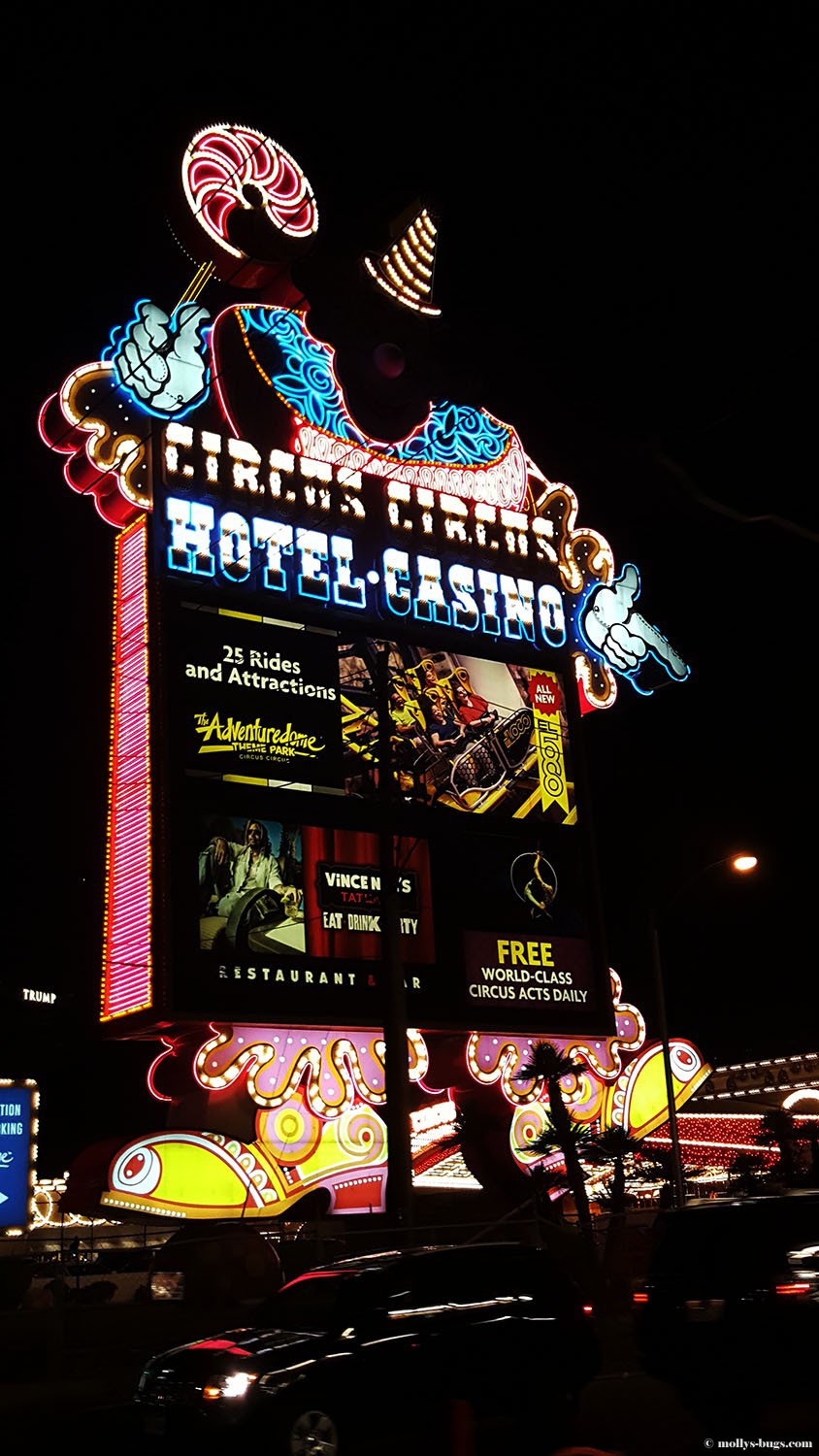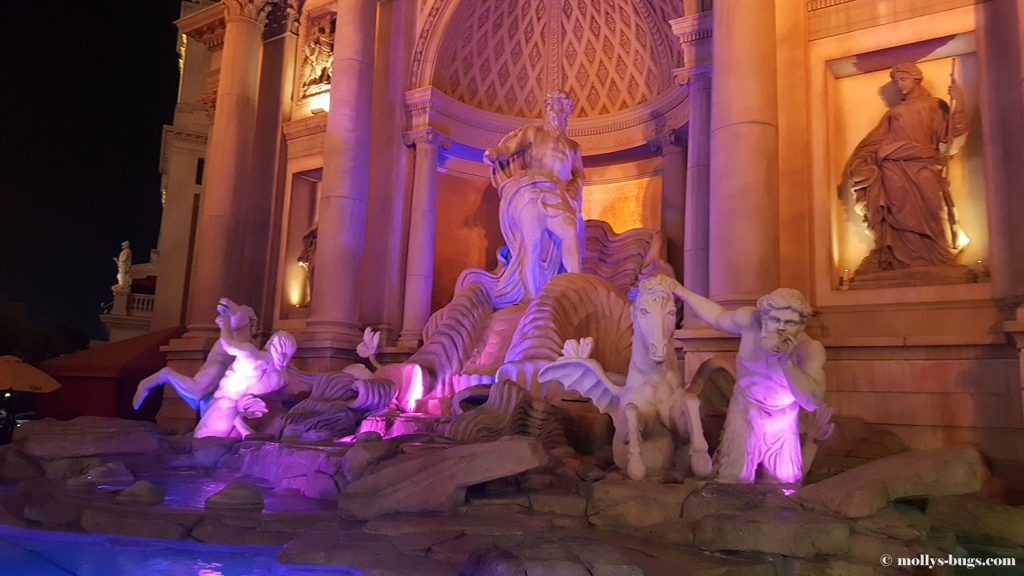 How to get there
You can get to the Sin City by air. The Las Vegas' airport is called McCarran Airport ranked the 14th by the annual passenger turnover in 2007.
You may also get there by car. A trip from Los Angeles to Las Vegas takes about 4.5 hours (300 miles).
Hotels in Las Vegas. How to choose. Advice
Although Las Vegas is associated for most people with luxury, gold and chic life, it's relatively inexpensive to rent a hotel room. I mean inexpensive compared to other states of the USA. The main thing is to decide in advance which hotel you'd like to stay in. Remember that weekdays will be cheaper than weekends and make sure to check the prices on Booking.com and look up the hotel website for some special offers or discounts.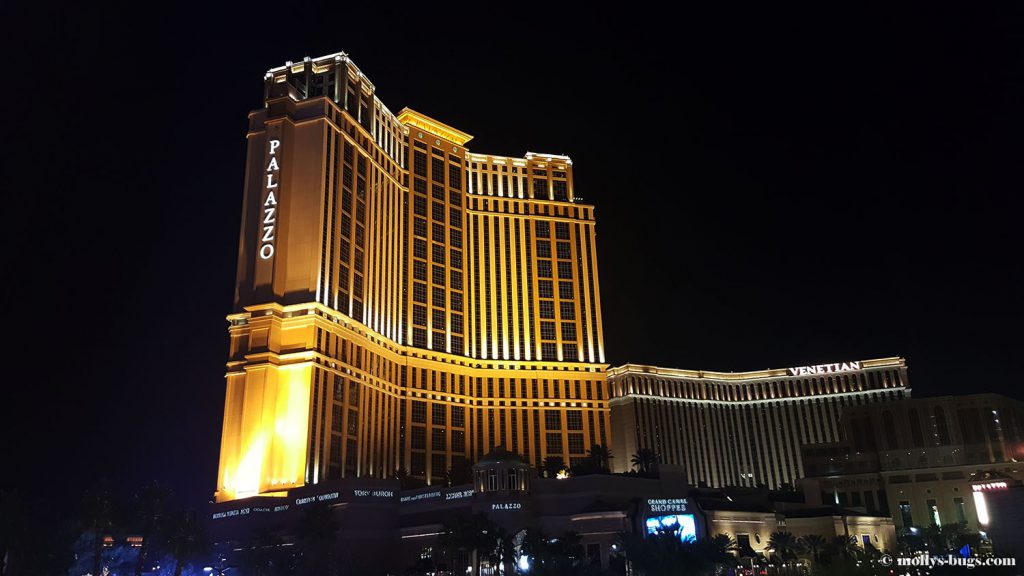 If a hotel is on the main street of Las Vegas – the Strip, a room will certainly be much higher than accommodation on the neighbouring streets. And given that the central part of the city is relatively small and the main sights are in walking distance, book your accommodation nearby.
A room in some hotels costs $ 50+ per night that is half the price offered in California by the cheapest hotel chain Holiday Inn. However, if you'd like windows facing the central part of Las Vegas, add at least half to the cost of a hotel room.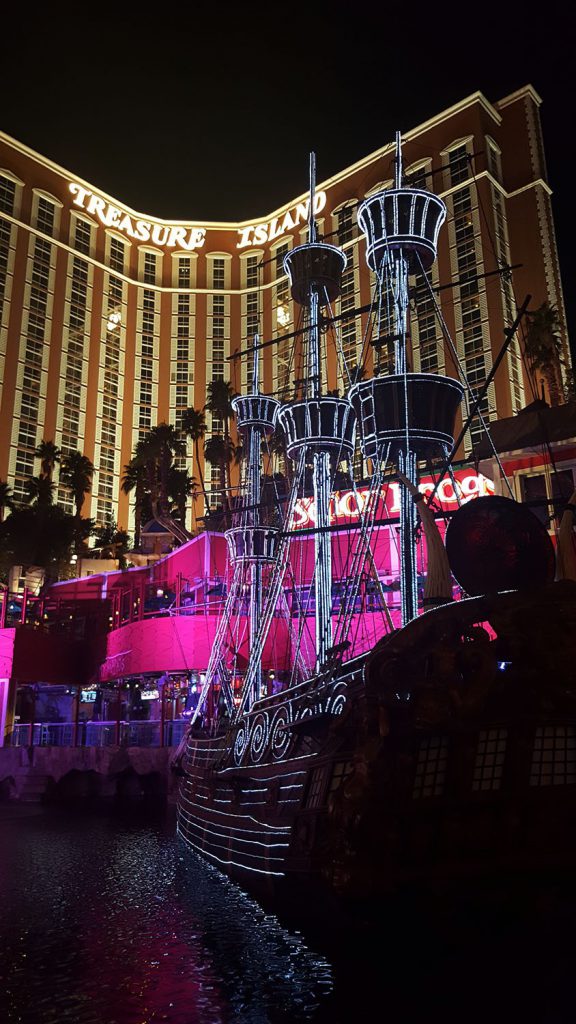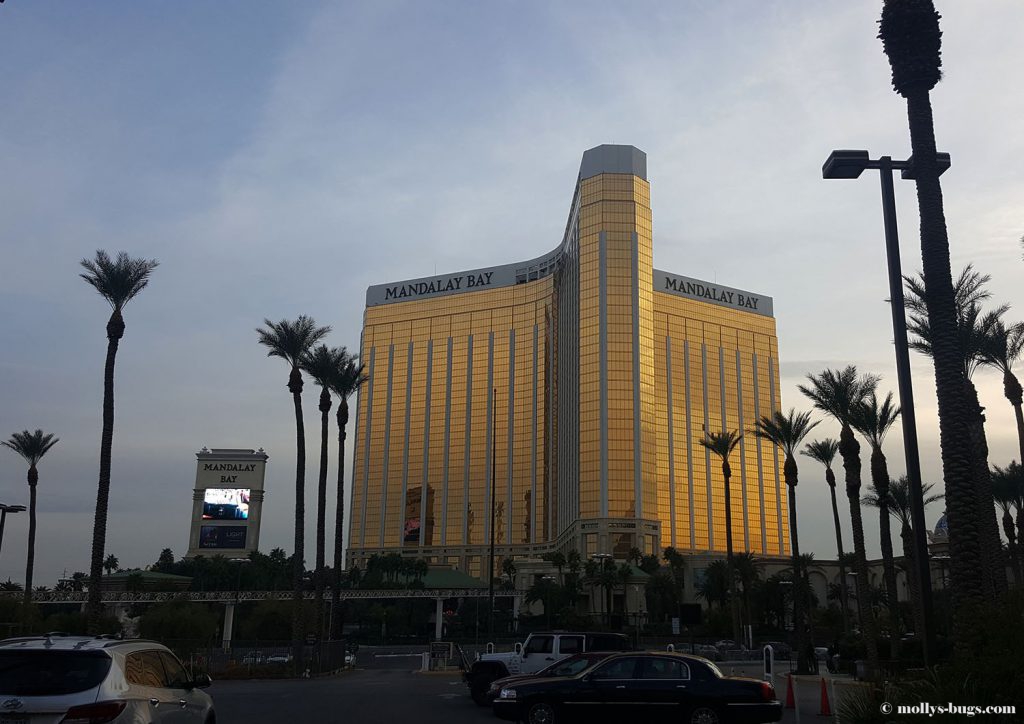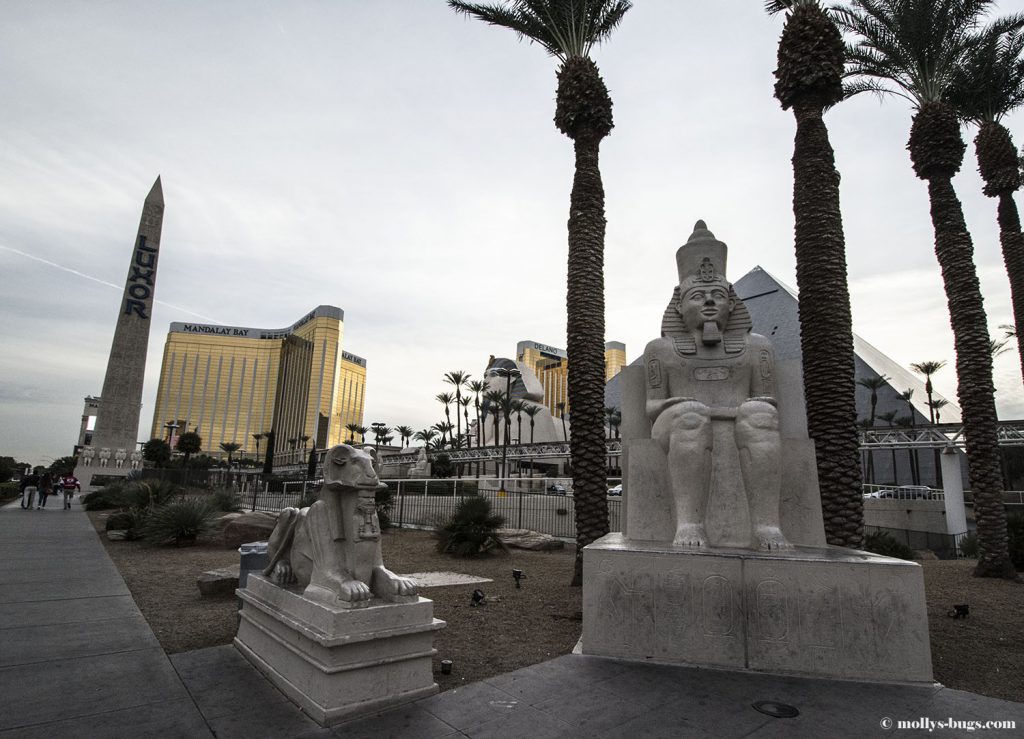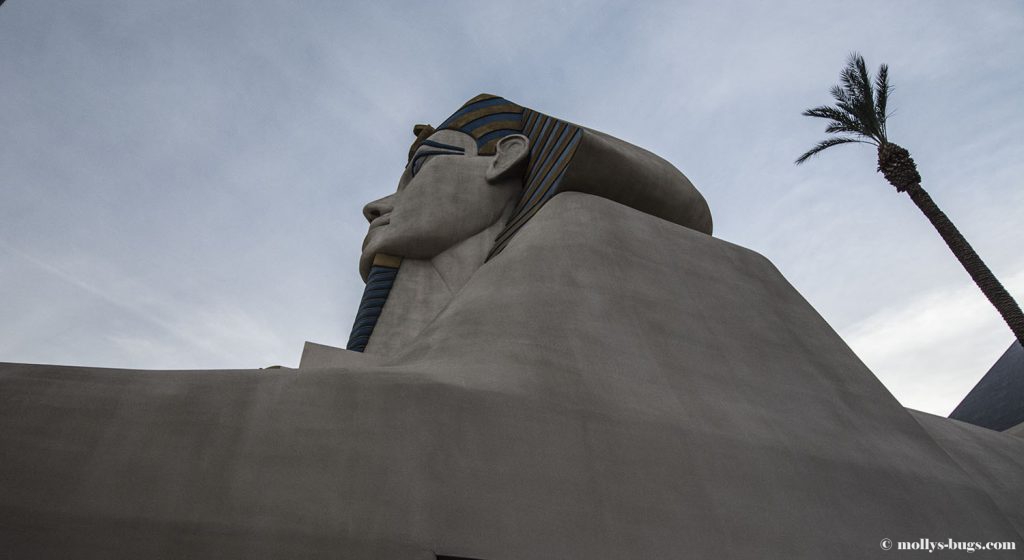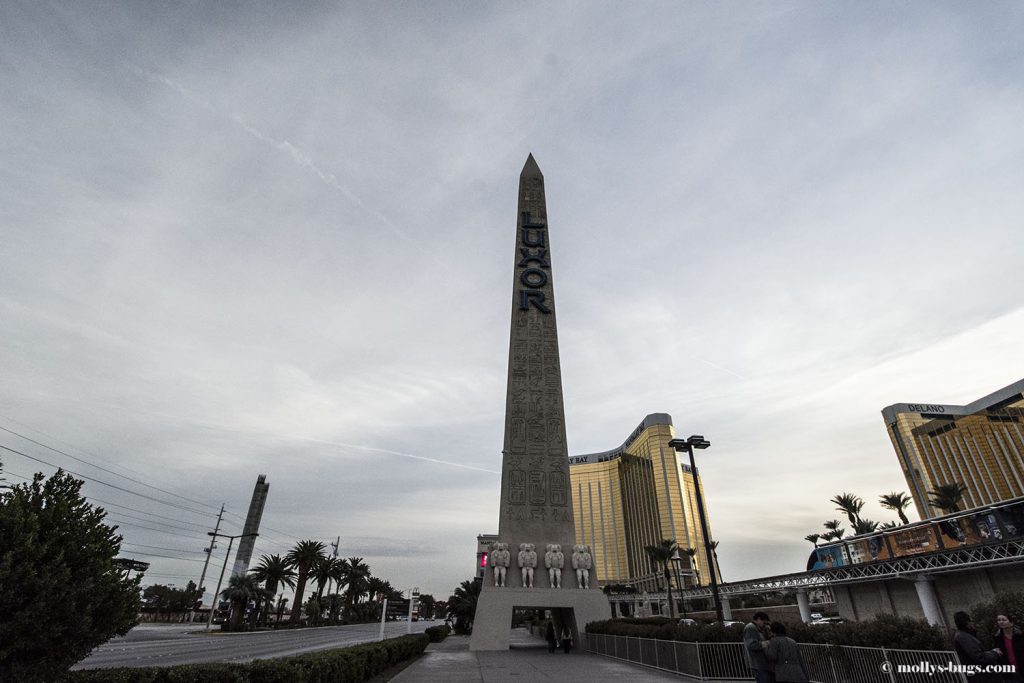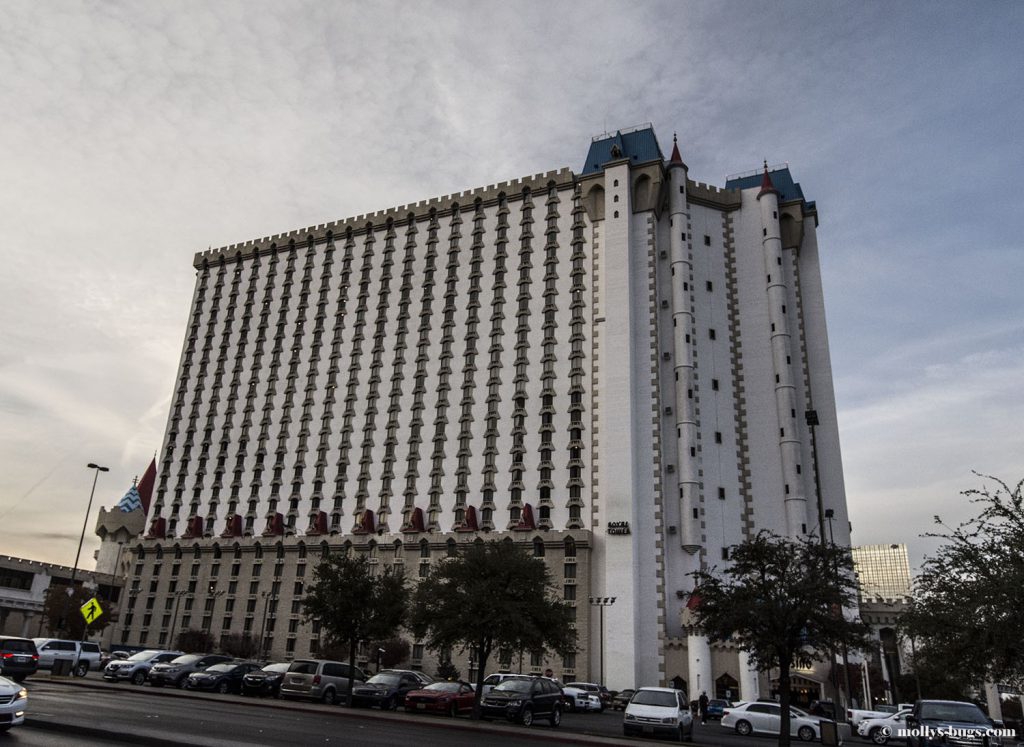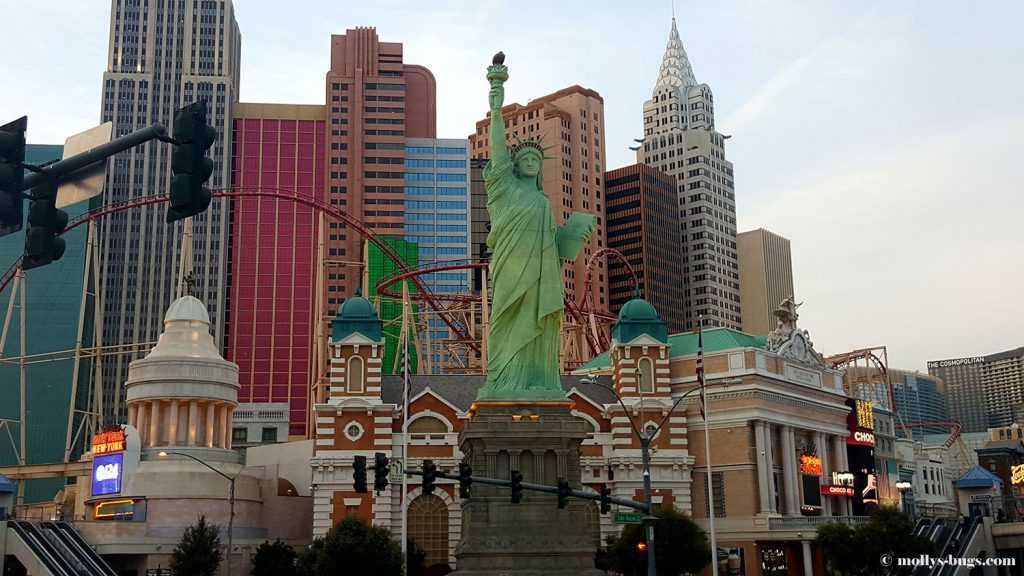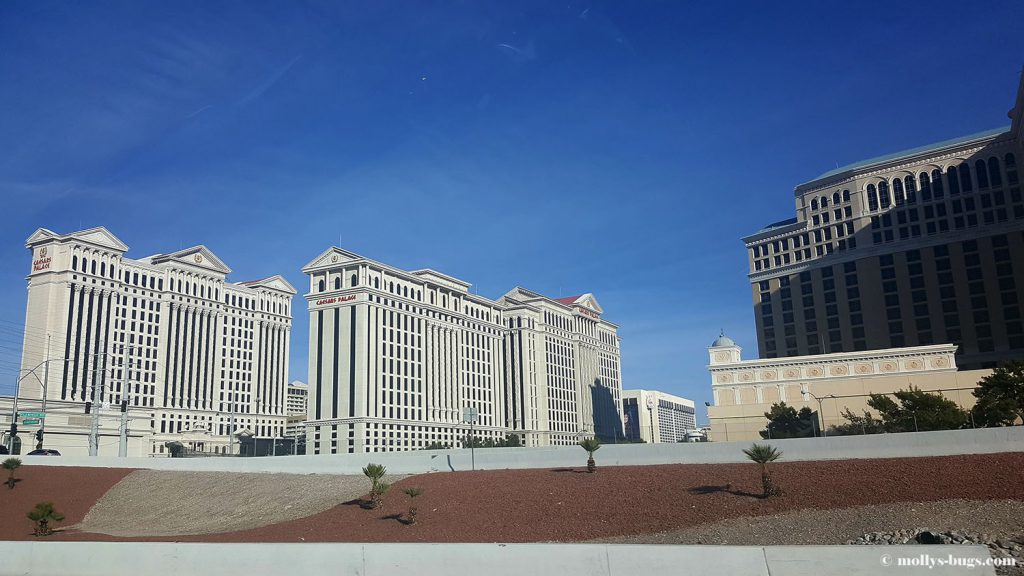 Don't forget to tip all the staff you see at check-in. Once you set foot in the hotel, hotel staff, porters, and valets will immediately run to you and expect to receive a reward for their help. It is considered bad manners not to tip them, so make sure you have small bills, normally $3-5 per service, even if you don't ask for it.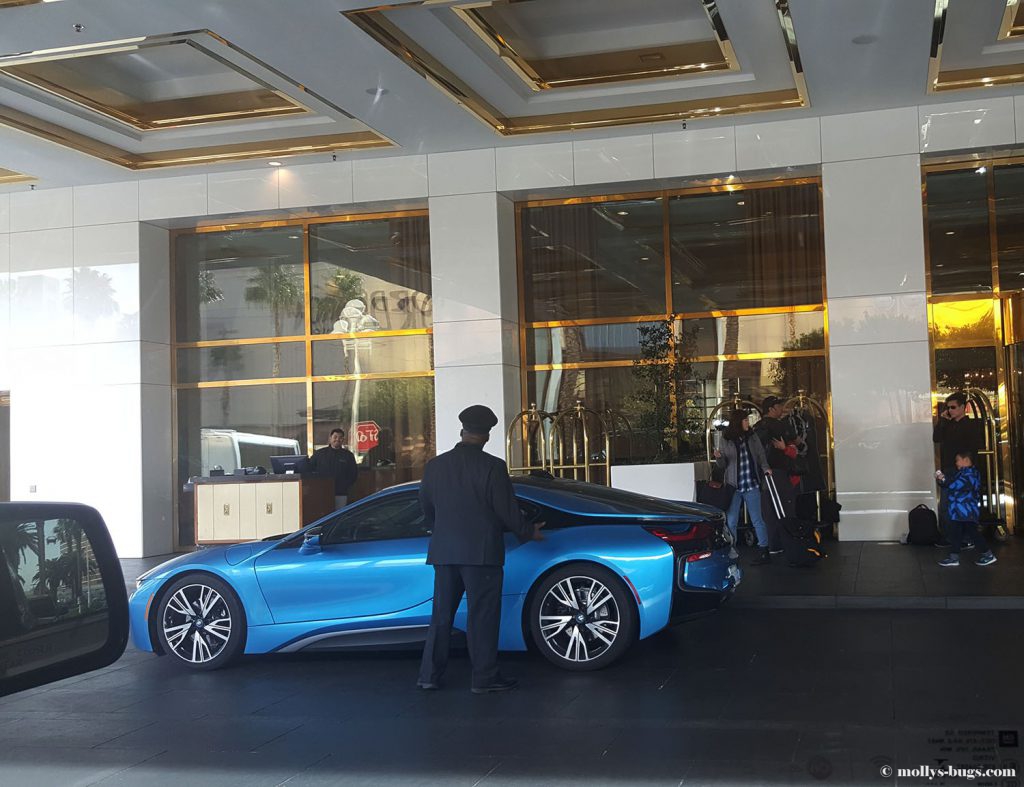 We decided to stay in Trump International Hotel located at the very beginning of the Strip. We've paid extra $50 at check-in to upgrade our standard room and get a better double on the 59th floor with a beautiful view of Las Vegas. A special hotel attraction was its high-speed elevators, which took us to the 59th floor just in 30 seconds, though we had a very unpleasant feeling in ears.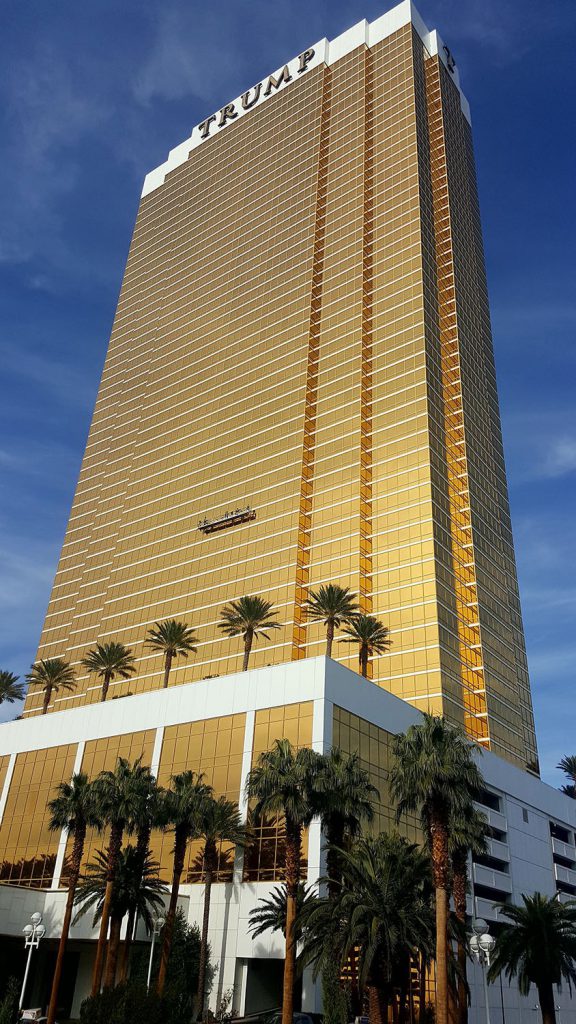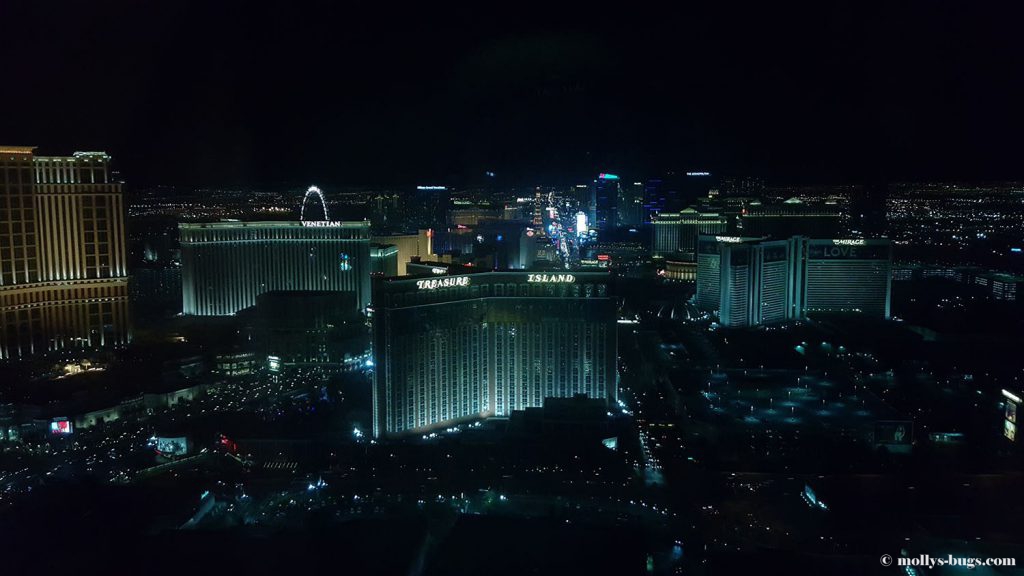 Entertainments in Las Vegas
Casino
Casinos are certainly the main entertainment for all visitors. There are more than 120 casinos in Las Vegas. Even if you've never sat at a gambling table, you'll not have a better chance to try it. As in the case of hotels, choose it by its appearance, go to the casino that attracts you most.
All casinos in Las Vegas work around the clock without breaks or days-off.
Remember that people under 21 years old are not allowed to enter casinos.
Smoking and alcohol are allowed on the territory of a casino. Moreover, if you've sat down at a gambling table, the casino offers drinks for free. Don't forget to tip a waiter – $ 1 or a chip per order.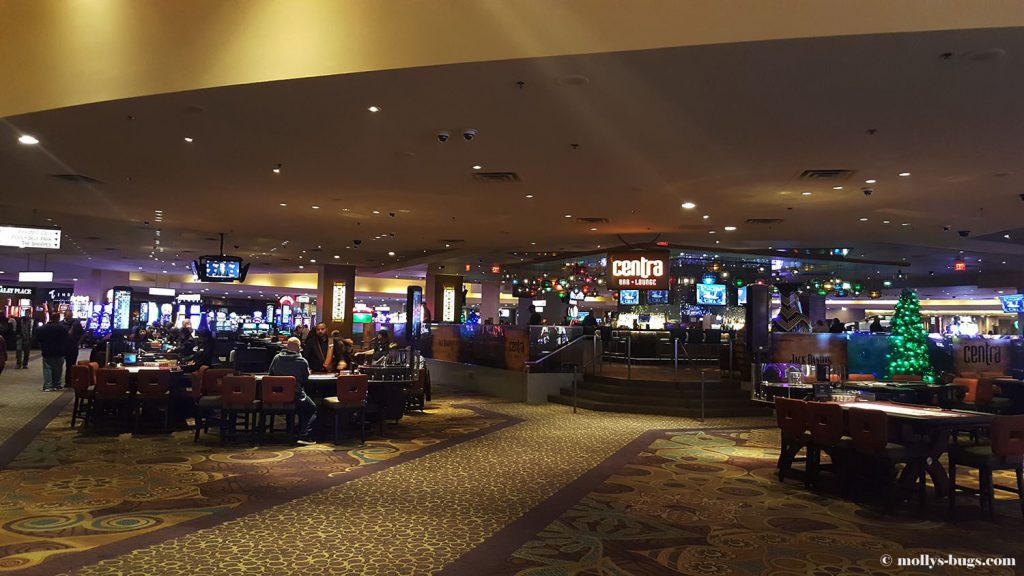 To keep the visitors disoriented or, perhaps, to make them more relaxed, there is no clock in the casino at all. Ceilings are made in light-blue colours in most casinos and look like the sky. All these tricks make you completely lose your inner sense of time.
If you've never played roulette, choose the least crowded table, sit down and ask a croupier to explain the rules. That's exactly what we did, and just 15 minutes later we were very active in making bets among Americans who sat down at our table.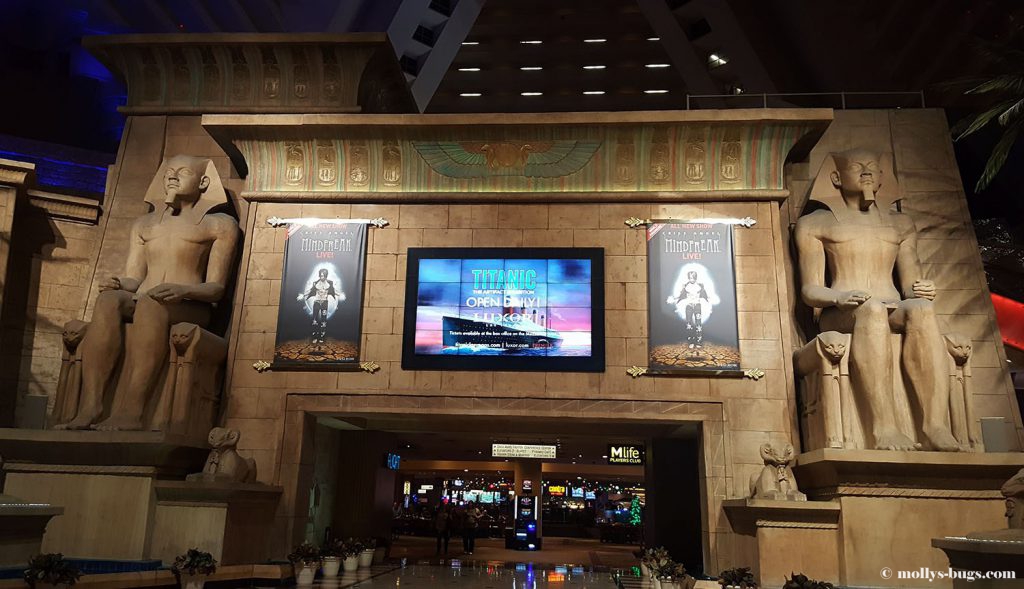 If your bet wins, tip the croupier (10% of your winnings). That's also a rule adhered to by all casino players.
IMPORTANT! Think of the budget you're willing to spend in the casino well in advance. Because free alcohol and passion will do their job, and you'll think that your winning is just right up there and a golden key is almost in your pocket.
Just a bit of sobering statistics for your info: 98% of visitors lose, and only 2% are lucky winners.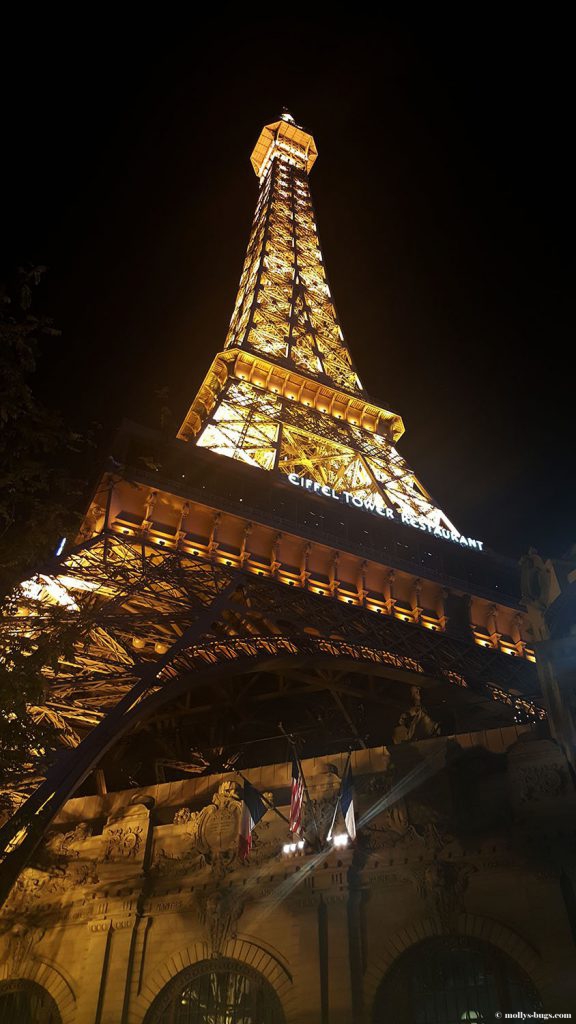 We've chosen the Eiffel Tower casino, which stands almost in the middle of the Strip, for our first ever game in a real casino. We entered the casino and saw the great variety of slot machines and people flashing the cash very easily and relaxed. Having walked around the casino back and forth, we decided to play a one-armed bandit and try our luck. We chose the one with one-dollar bets. You don't need to buy chips – slot machines will readily "eat" all the banknotes you insert. We've inserted 5 dollars and lost 2 minutes after. So, we decided to walk around once again and watch how people were playing. As for me, I was impressed to see a very old wigged lady quietly inserting a 100 dollar banknote into a slot machine. Ukrainian pensioners will never afford such entertainment – their pension is less than $100.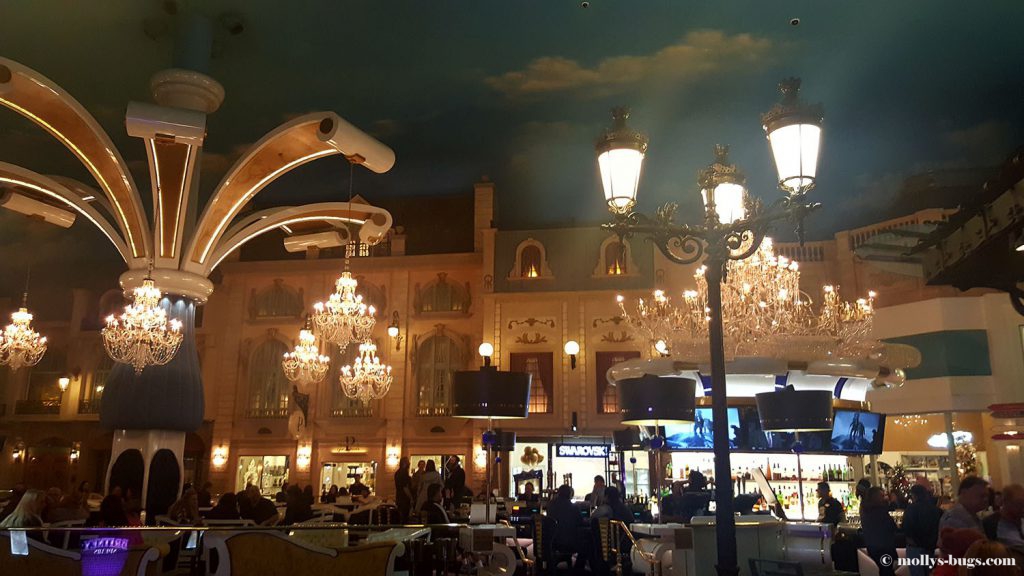 Tables for playing roulette, blackjack, poker and other card games stand in the middle of the hall. Half-naked girls are dancing at some tables to distract players' attention. Some tables are crowded, while the others are half-empty or even completely free. Having watched other people playing roulette, we decided to try ourselves. We asked the croupier to explain the rules and bought chips for $200 for two. Three Americans joined our table some time later. My husband was lucky to win a small amount only once and immediately bought more chips. I won't describe the process of playing roulette, the only thing I'd recommend is to remember all the numbers that have ever brought you luck and bet on them.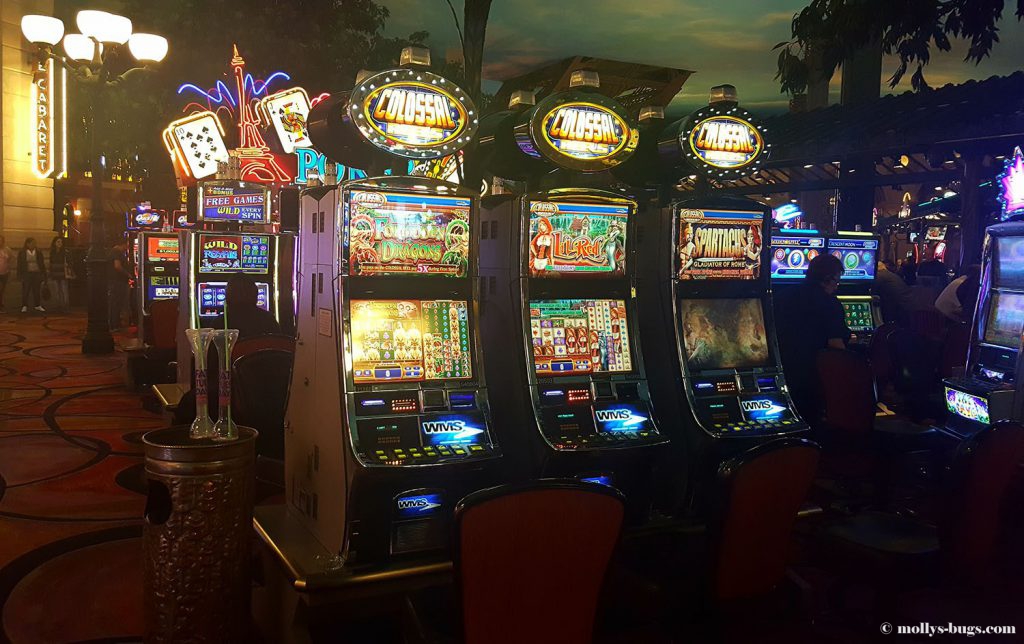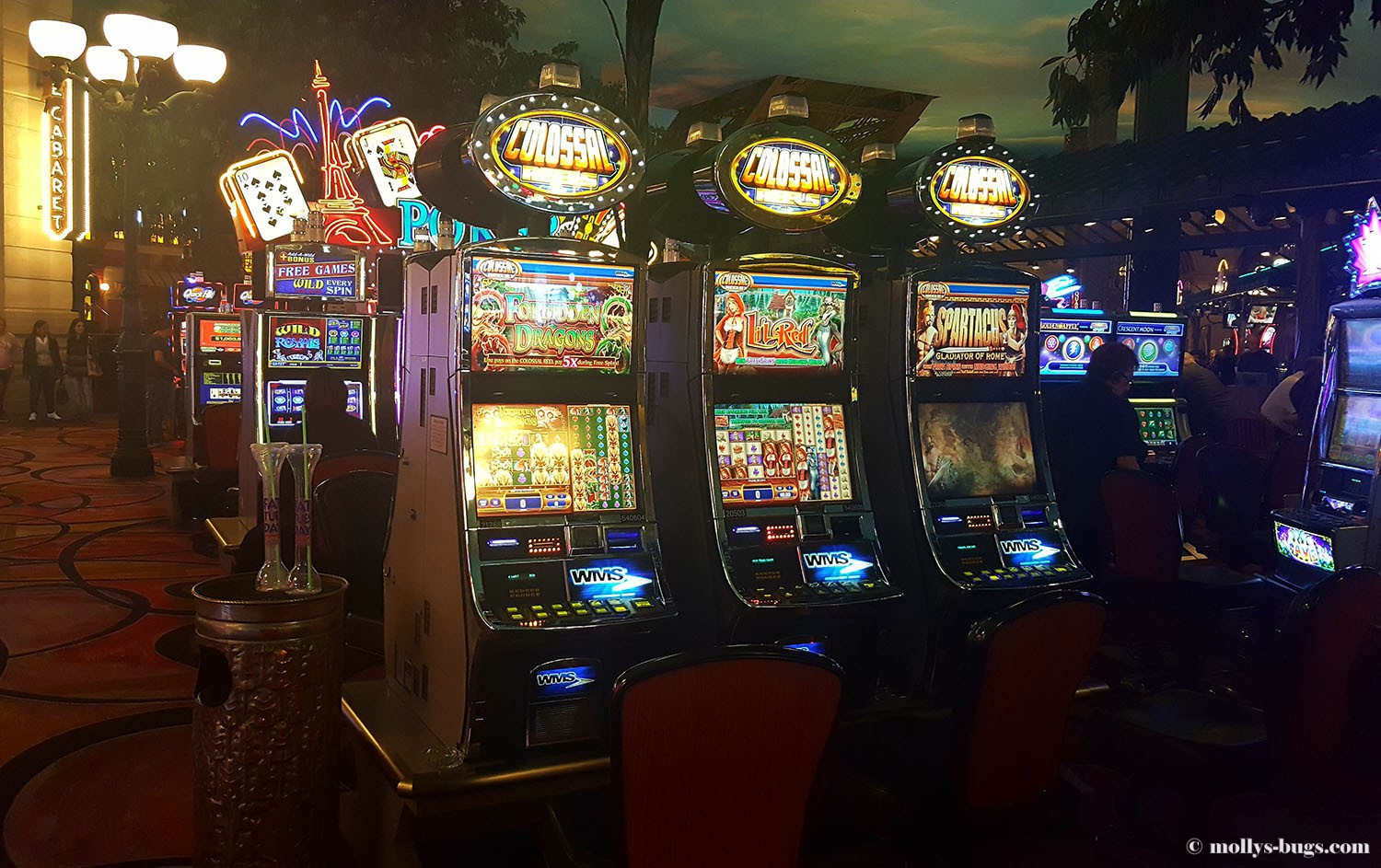 Our $200 allowed us to play for just over 40 minutes. Having run out of money, we stopped playing, walked around the casino once again and went out into the street and felt absolutely happy of having played in a real Las Vegas casino.
High Roller
If you'd like to see Las Vegas from a height of 165 m, visit the world's largest observation wheel – High Roller. It can be seen from almost any hotel room above the 30th floor.
The attraction is equipped with 28 glass cabins, in which you "travel".
The cost of the ticket varies depending on the time of the day: $47 per person in the night time vs. $40 in the daytime. If you decided to ride, buy night time tickets – the cityscapes in the daytime are not as impressive as in the night when you can see the real face of the world's gambling capital. You can also use online discount services and find a $5 discount.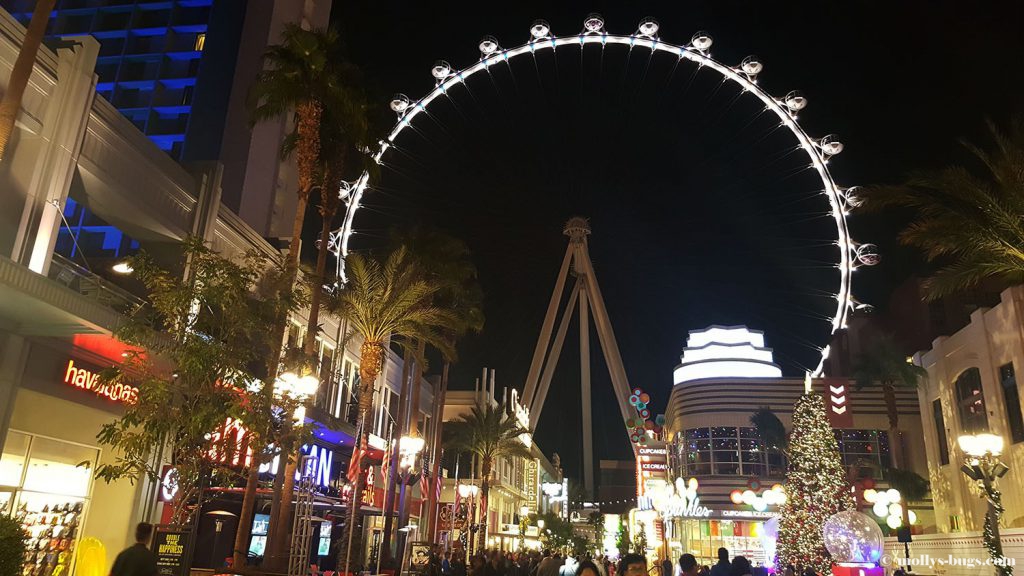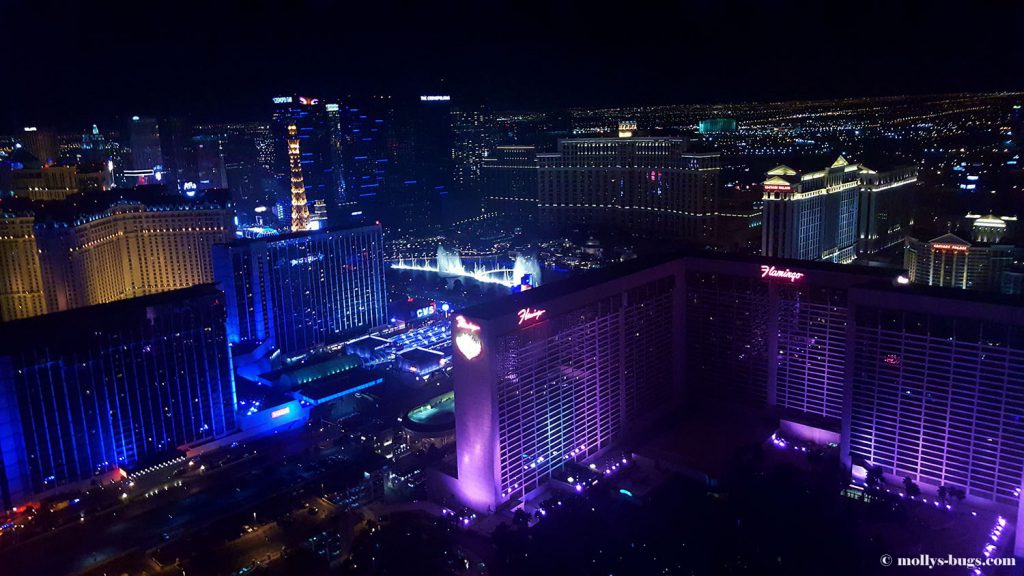 The trip on the wheel did not impress me at all – it seemed to me to be too long, about 45 minutes per turn of the wheel. The speed is very slow, so you look at the same scenery all the time. It was a bit boring.
Wedding
In addition to gambling, Las Vegas is well known for its wedding ceremonies and a simplified marriage procedure. For all who would like to make their wedding day an unforgettable event in their life, it's worth to come here and use the services of local chapels that are happy to offer any ceremony to suit every pocket, such as an engagement ceremony over the Grand Canyon, ballooning or a wedding ceremony conducted by Elvis Presley himself. Turn on your fantasy – everything is possible in Las Vegas! Click here to read a story about our wedding experience in Vegas.
Moreover, you can hire expensive super cars in Las Vegas, and drive them along the desert roads of Nevada. Remember that the local police can stop and fine you for high speed.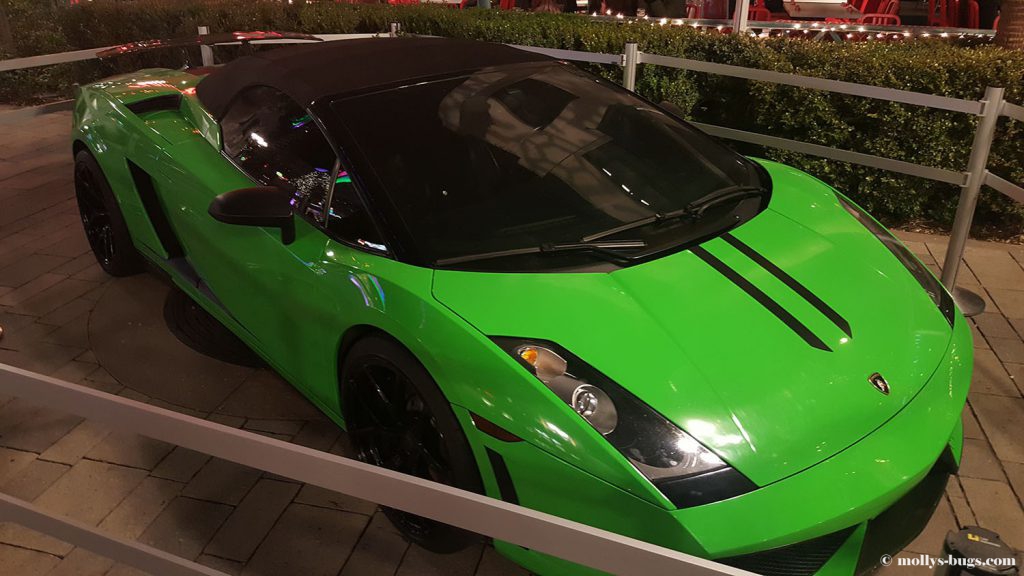 You can listen and watch the dancing Fountains of Bellagio endlessly at nights. They became a symbol of Las Vegas and an integral part of the cityscape.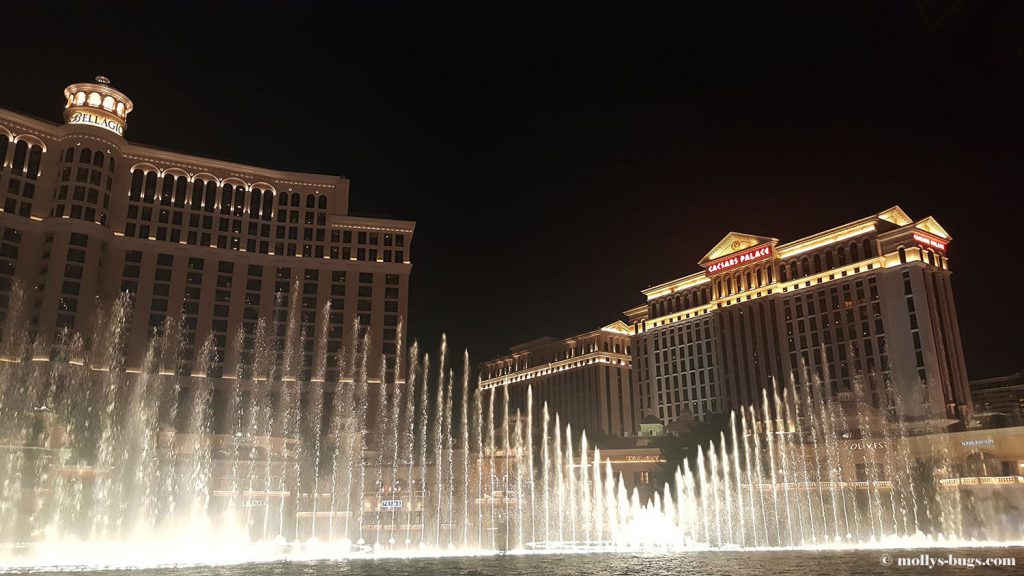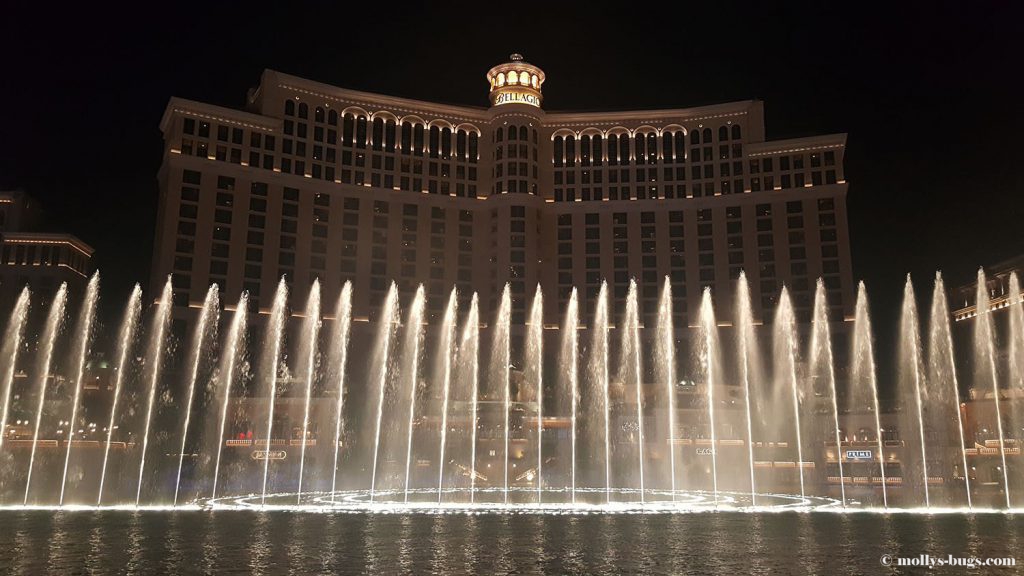 You can even check how strong your nerves are. Just take a ride on the attractions located on the roof of the Stratosphere Casino Hotel, 350 m above the ground.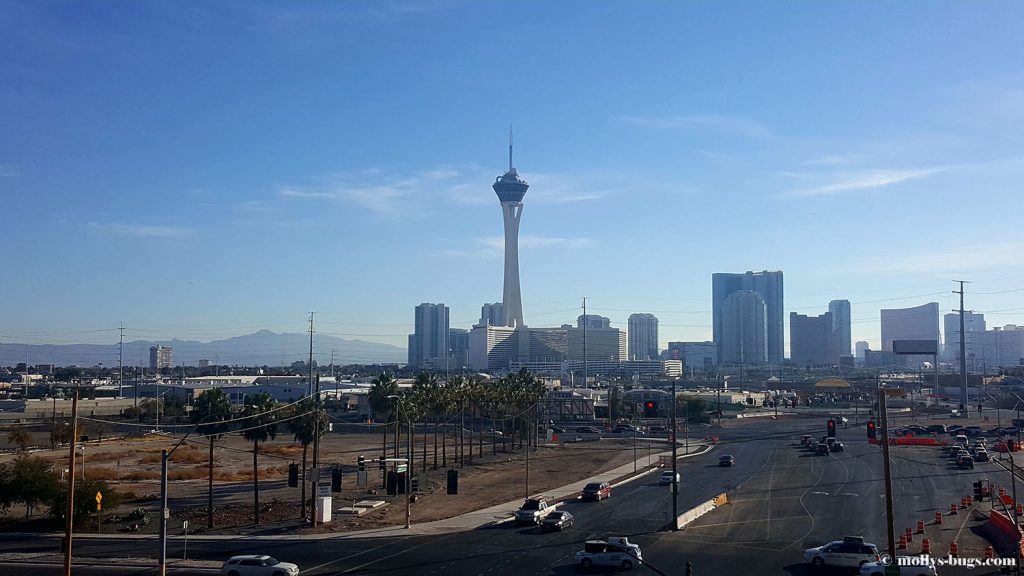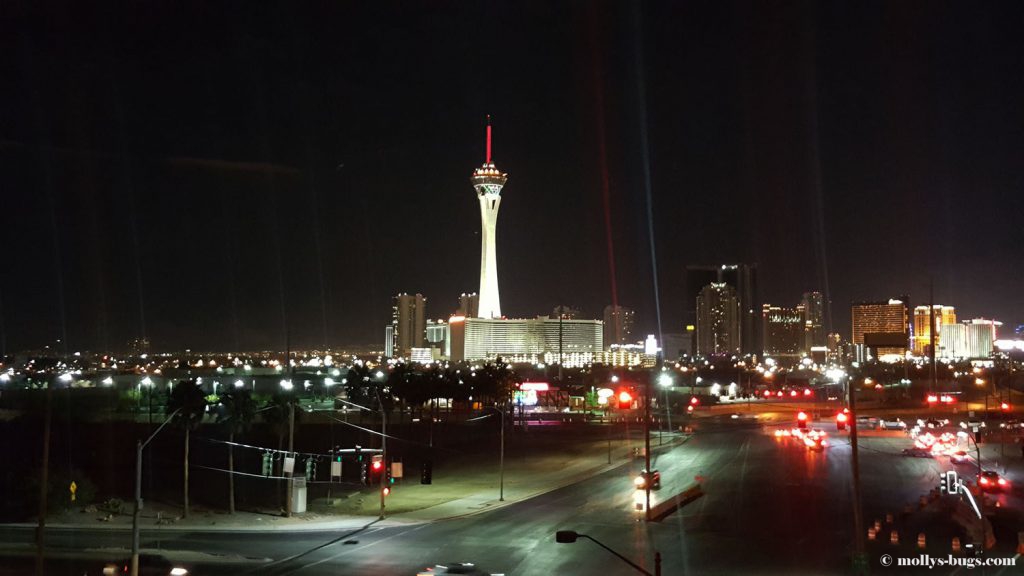 Las Vegas can be called the most democratic and vibrant city in the USA where everyone will find entertainment for themselves. Go for it and good luck!