If you stay in Lisbon and would like to have a day out, head to the town of Bombarral, which is 80 km from the capital, to relax from scorching sunshine and lose yourself in serene tranquillity of a wonderful place, an amazing garden where elements of the East, symbols of Africa and contemporary artwork are brought together. This is Buddha Eden Garden also known as the Garden of Peace.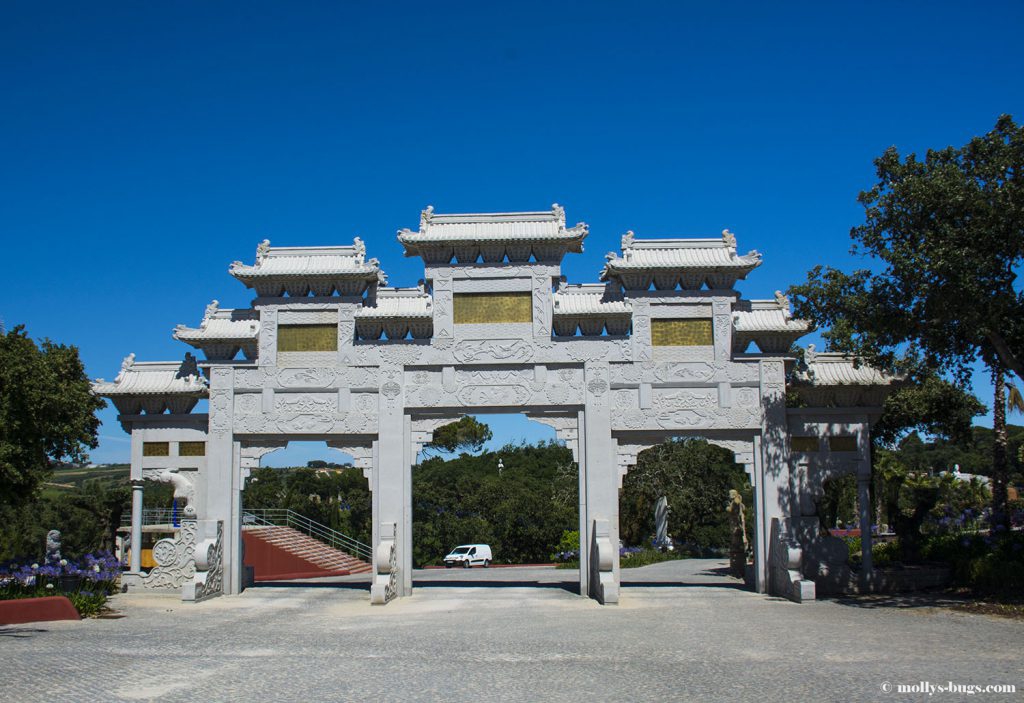 Within its 40+ hectares of land, this is the largest oriental garden in Europe today. Some sites are still under construction and are expected to be completed by 2020.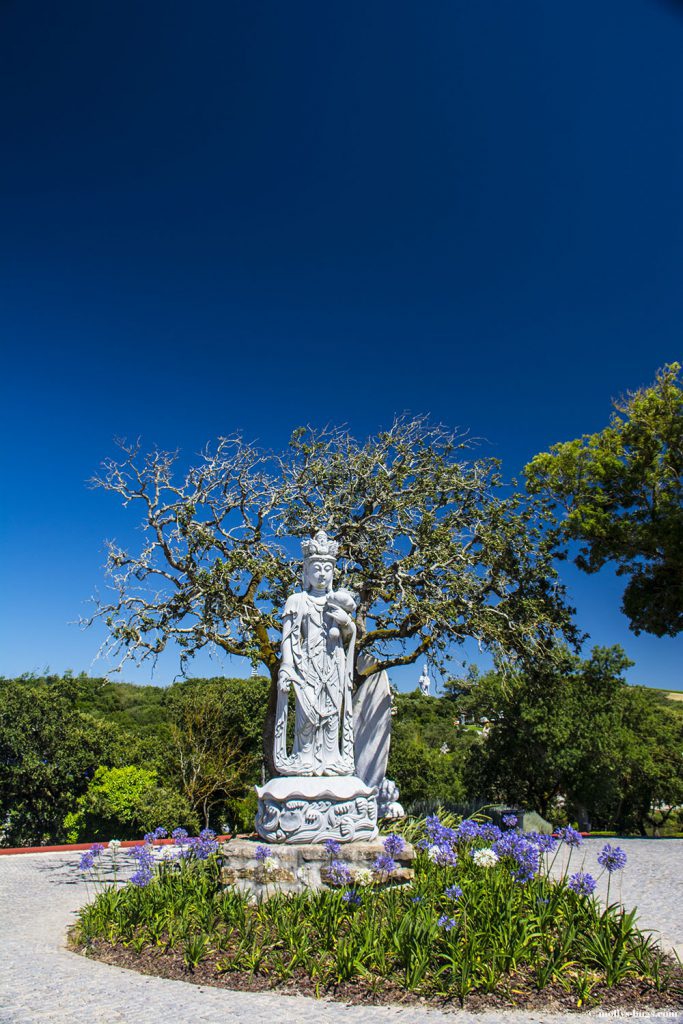 It is not an overstatement to say – this is one of the most picturesque parks with fascinating oriental atmosphere and an incredible number of Buddha statues. There are more than 100 different images of Buddha throughout the Garden.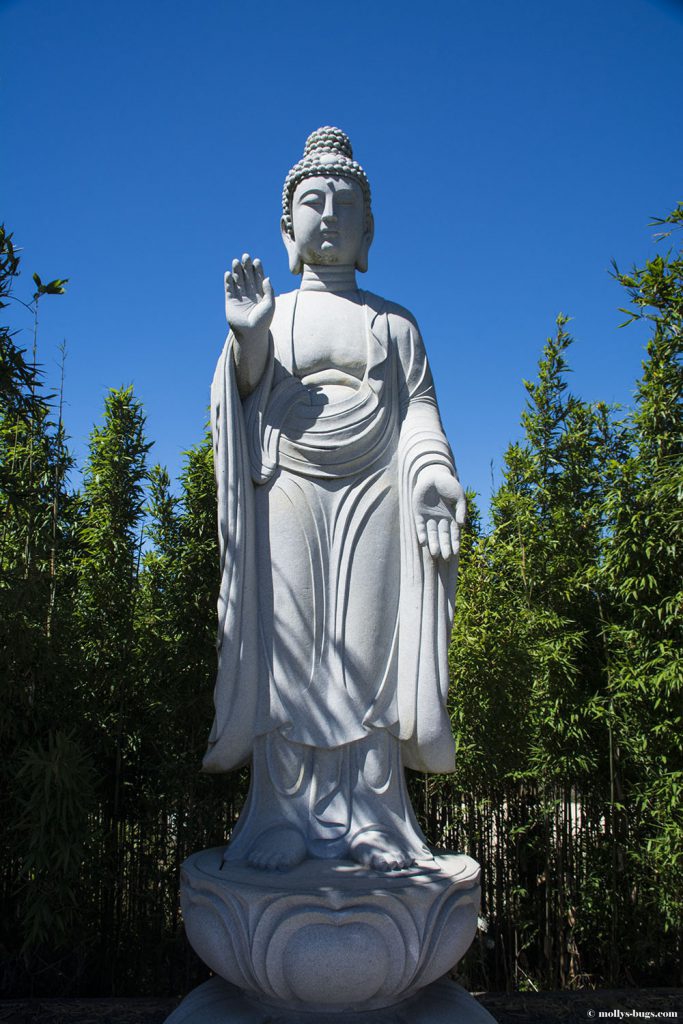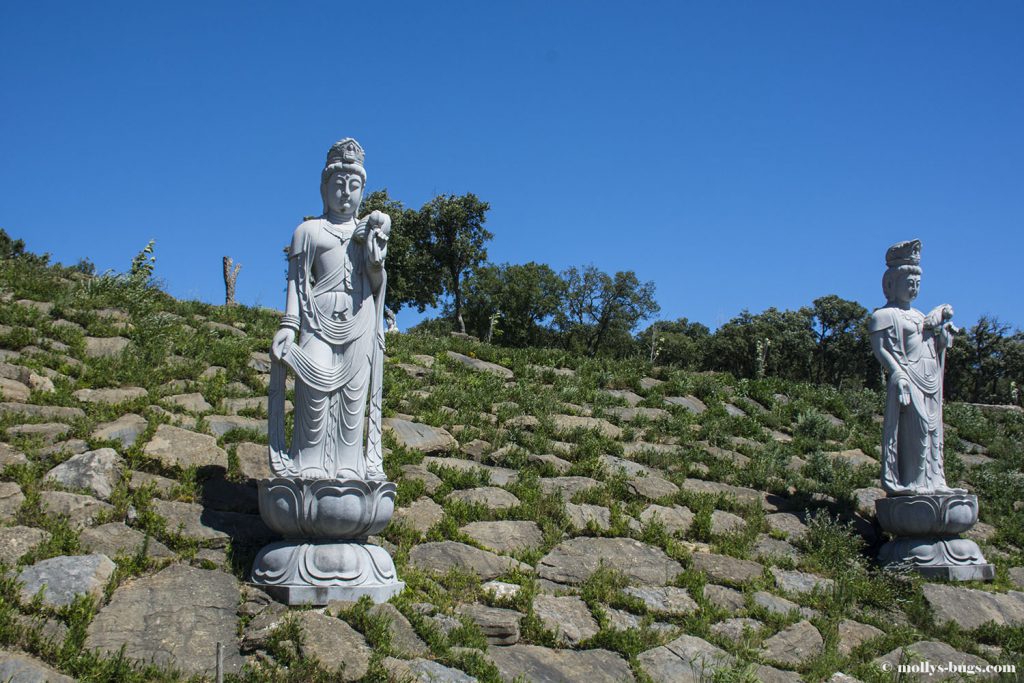 José Berardo,a Portuguese millionaire and an avid art patron, is the owner of this amazing place. This fascinating garden was built in response to the grim event in February 2001 when Mullah Mohammed Omar, the leader of the Taliban movement, became the leader of the state and decreed to destruct all statues throughout Afghanistan because idolatry is forbidden by Islam. As a result, tanks and missiles destroyed two stone Giant Buddha statues, one of which was the largest statue of Buddha (53 meters high) built more than 1,500 years ago. The second statue was erected 1,800 years ago and was smaller in size (38 meters). Both statues were completely demolished. UNESCO tried to intervene in the Afghan leader's destructive actions but was rebuffed.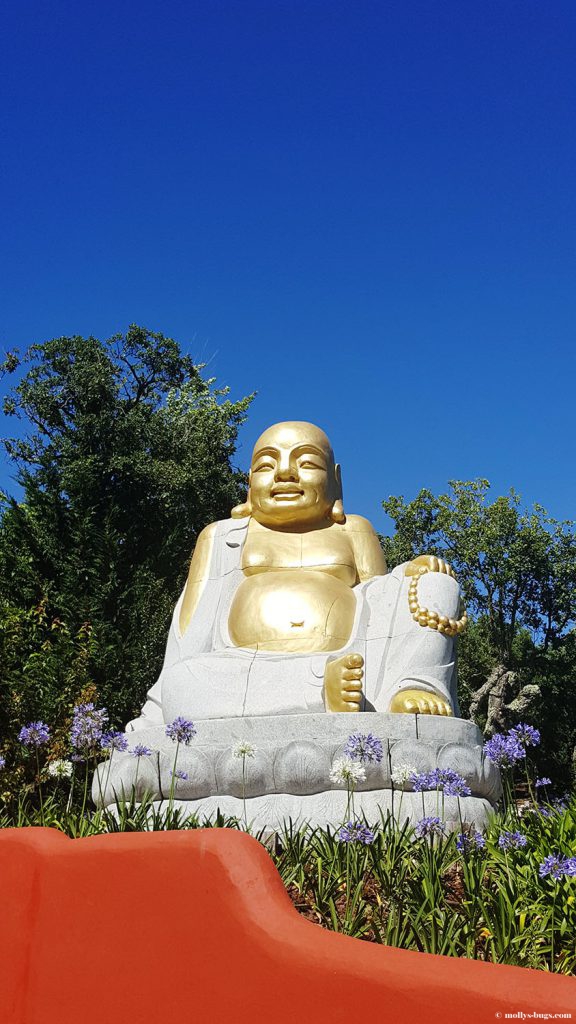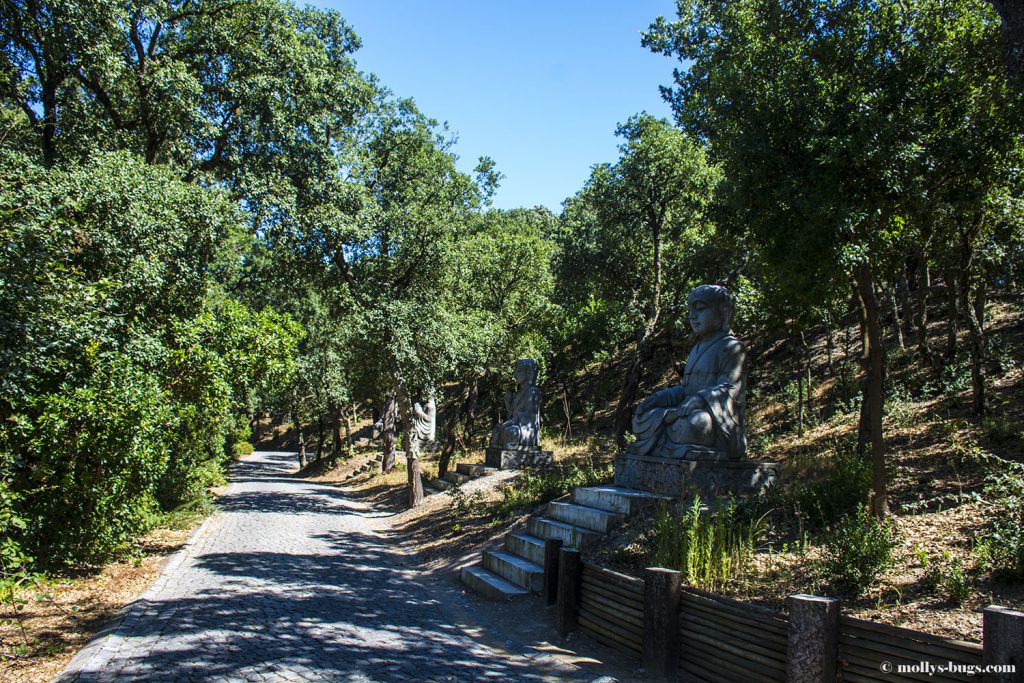 José Berardo was shocked by the Taliban government's actions and decided to regain the balance in the world by making the garden where Buddha statues would be in absolute safety. The construction of the Garden began in 2001, and in 2008 it was open to visitors. More than 6,000 tonnes of marble, granite and sandstone were used to construct all statues.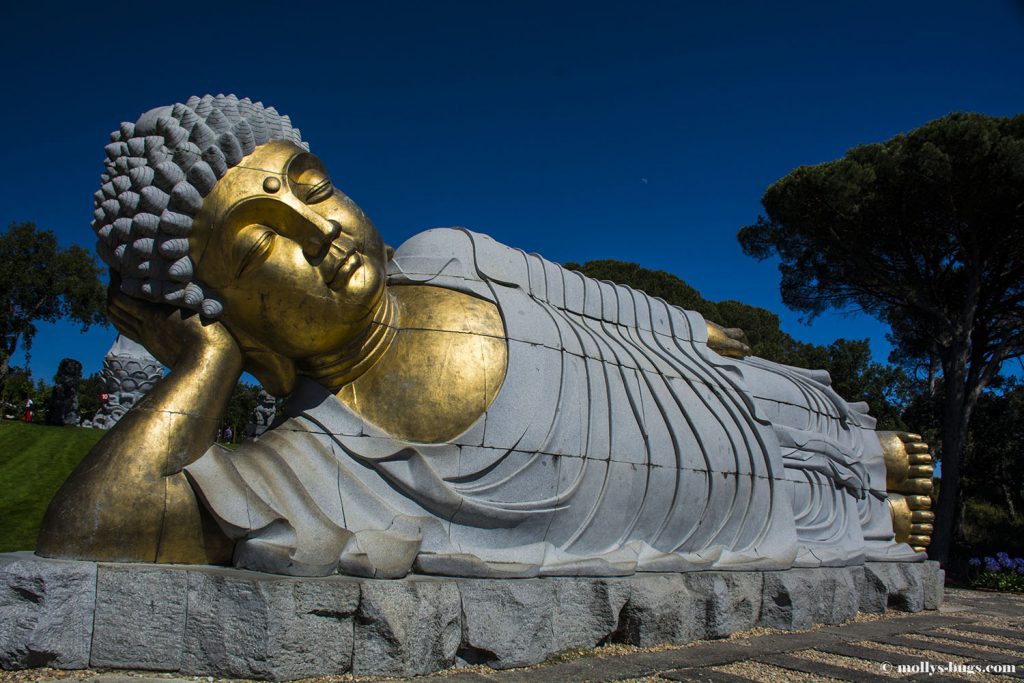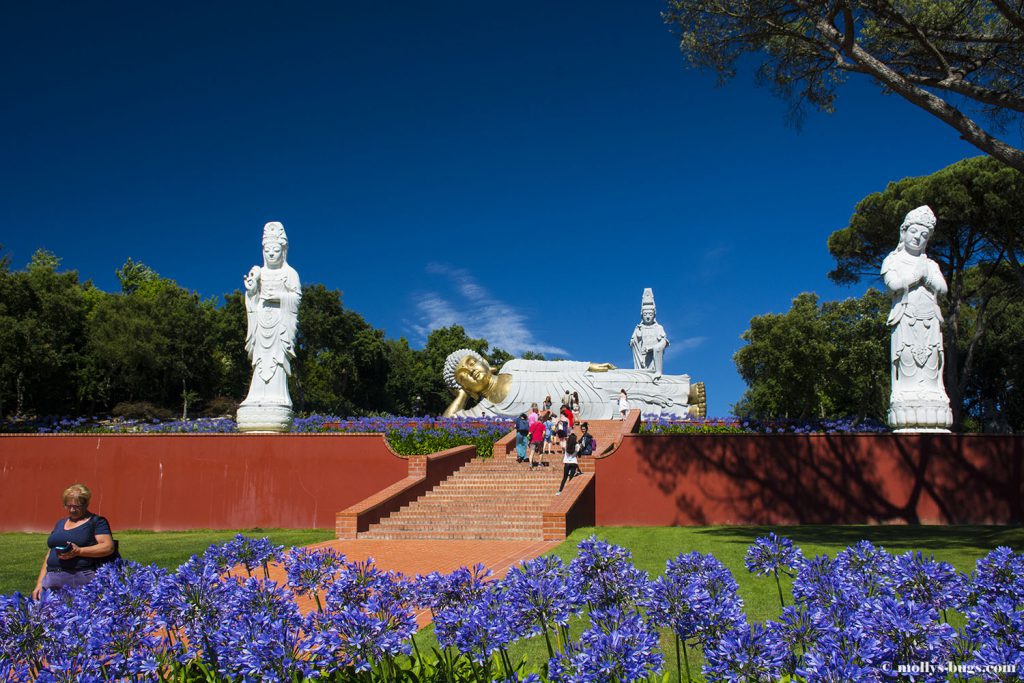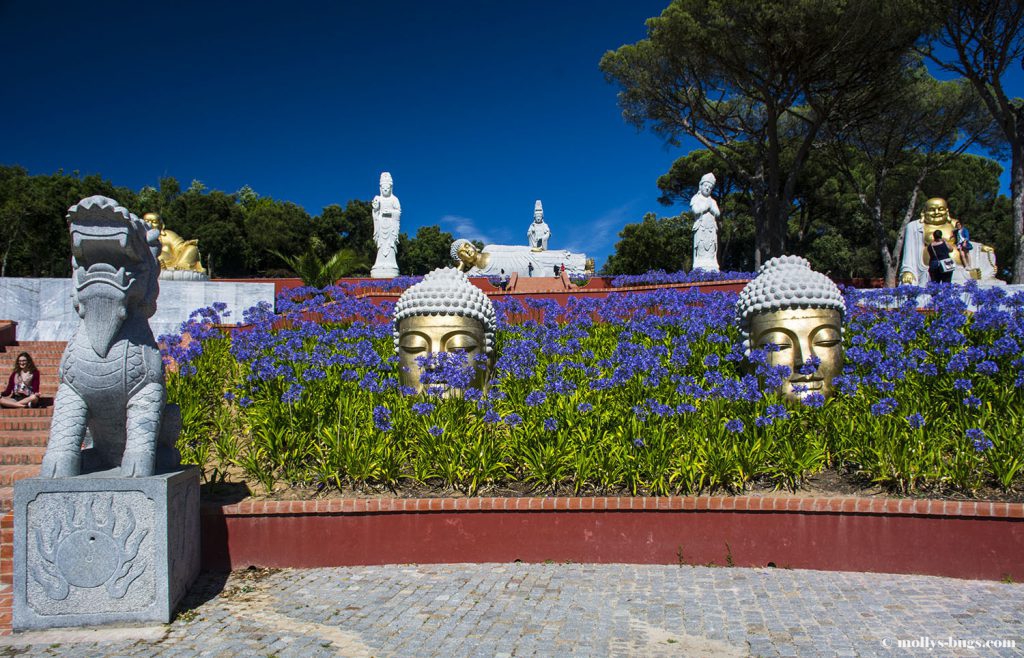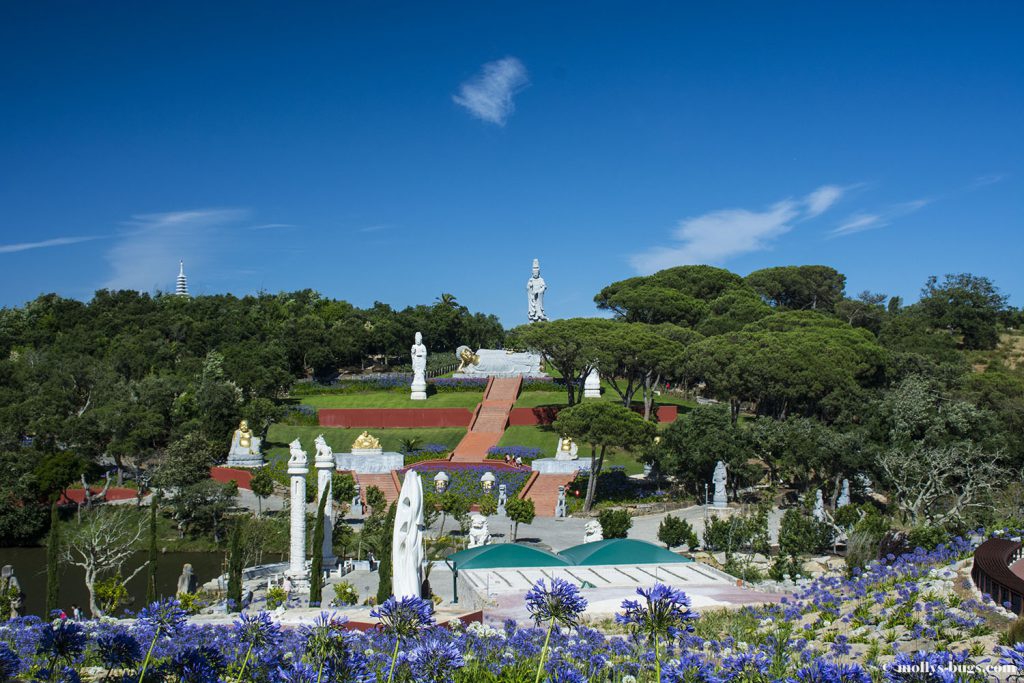 Besides the large number of Buddha statues, the garden hosts many other oriental mythical figures, such as a dragon, mythical Shu dogs, an elephant,embodiment of God Ganesha, multi-armed God Shiva, a peacock, fish and many other figures. Although different beliefs and faiths are interwoven here, no religion is practiced here.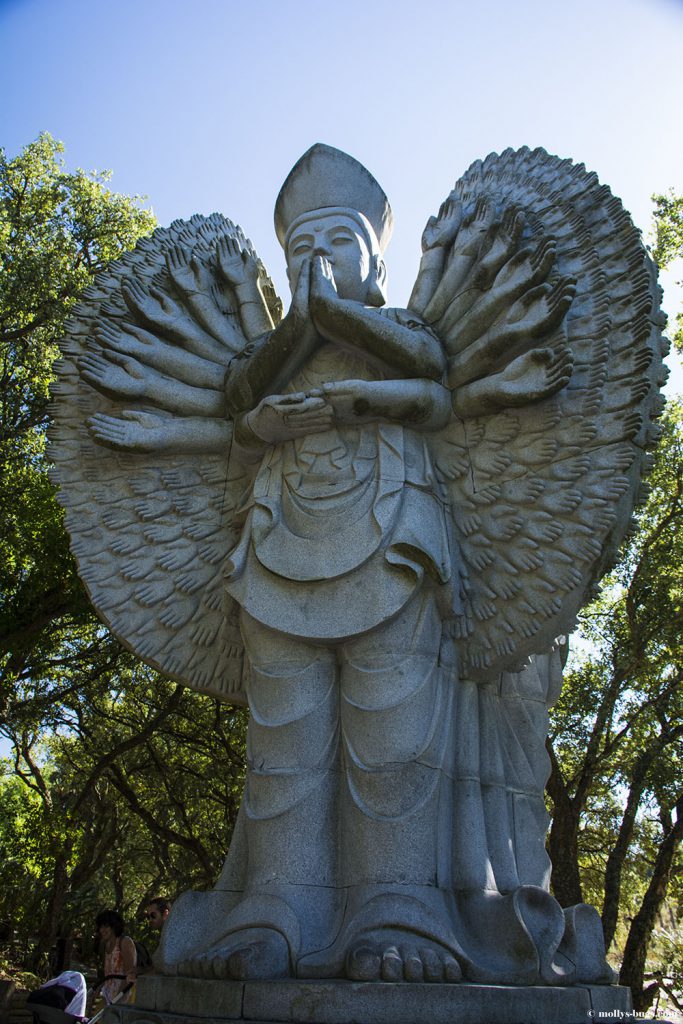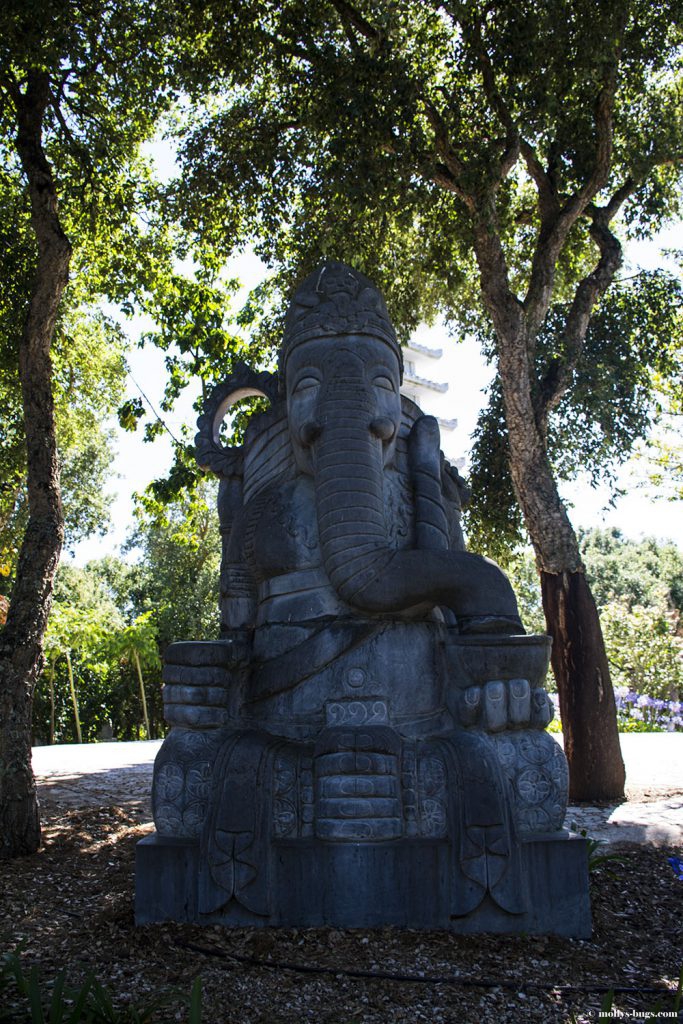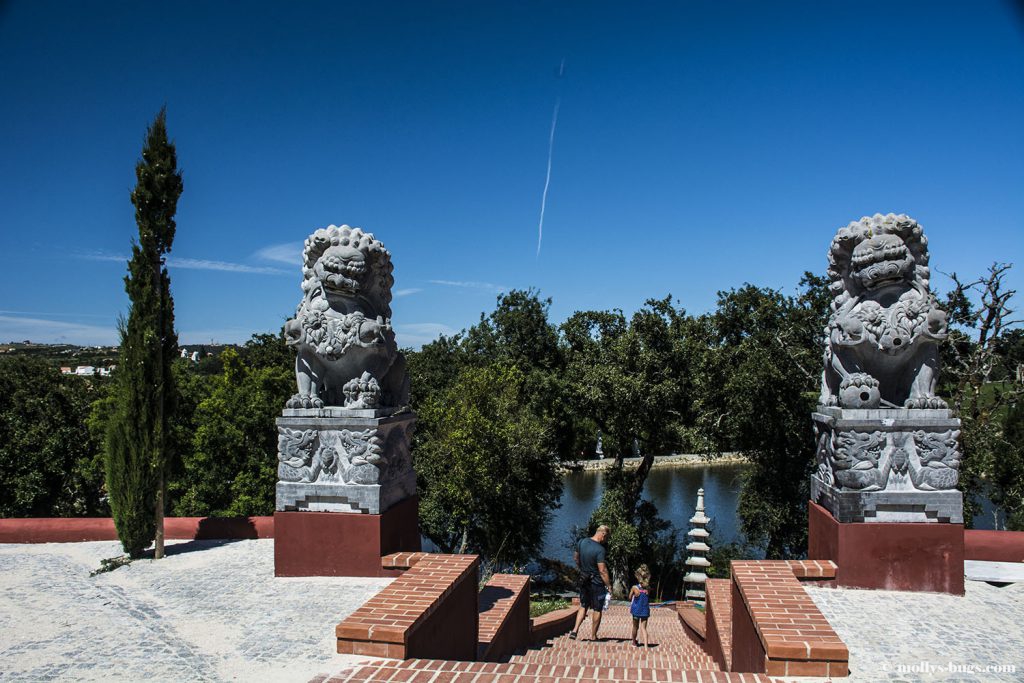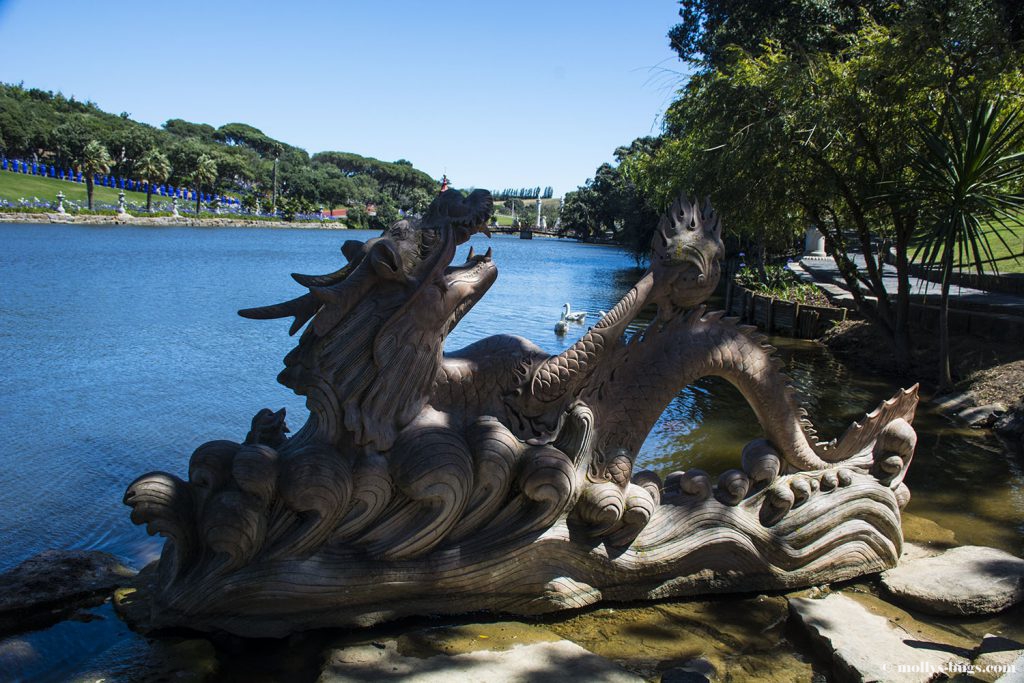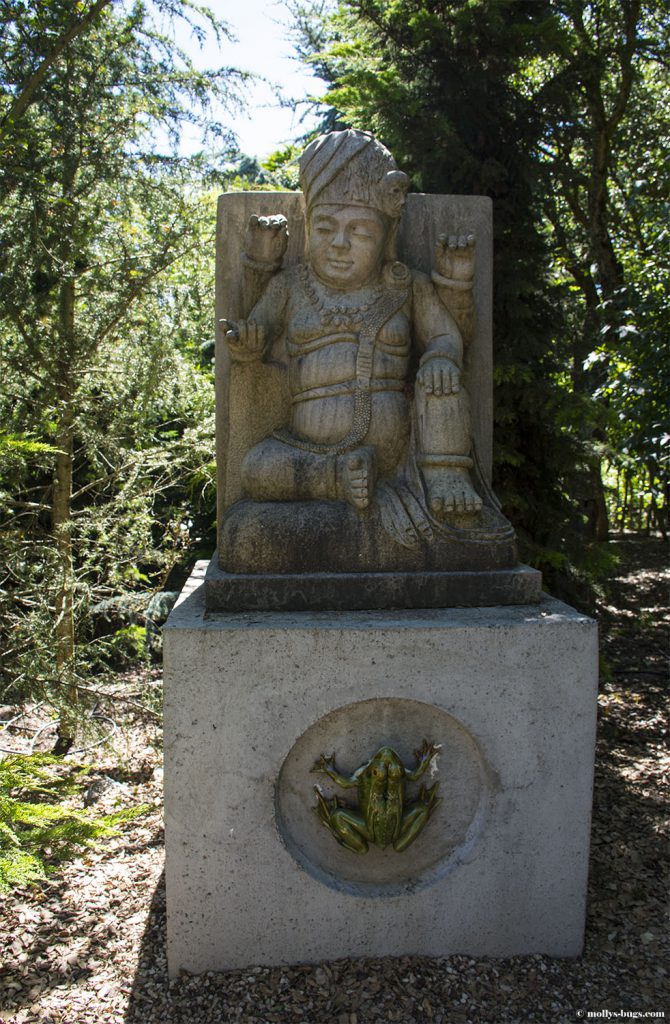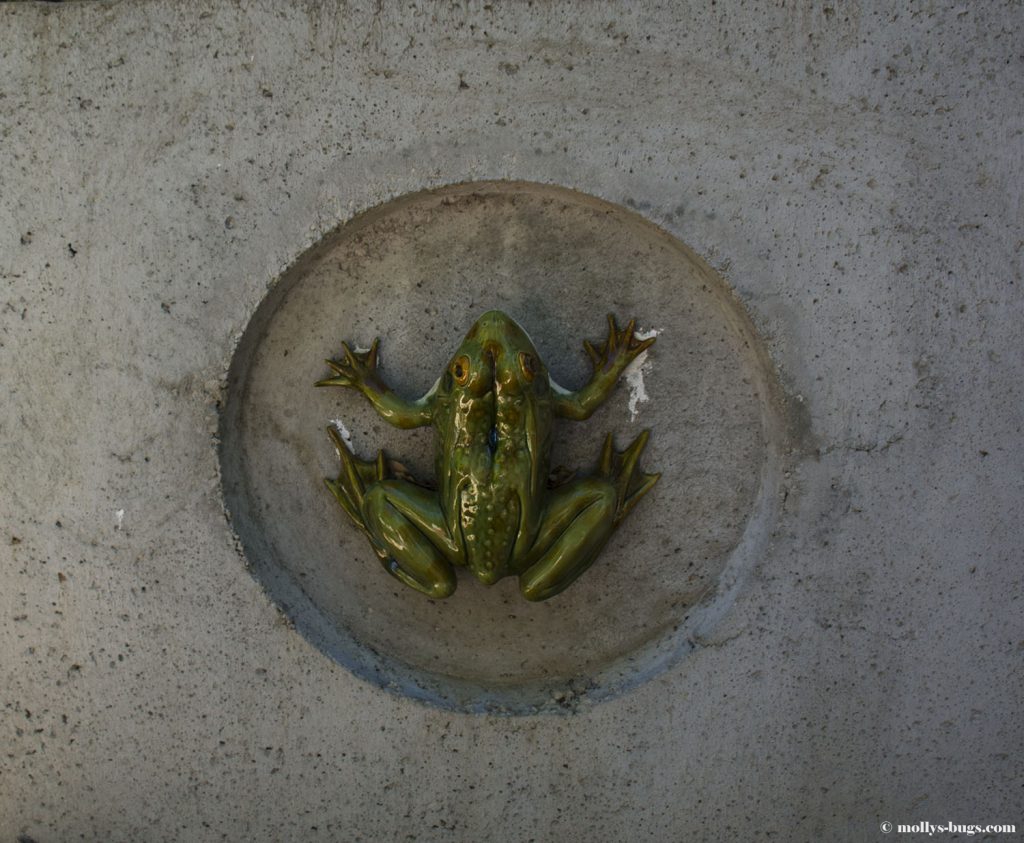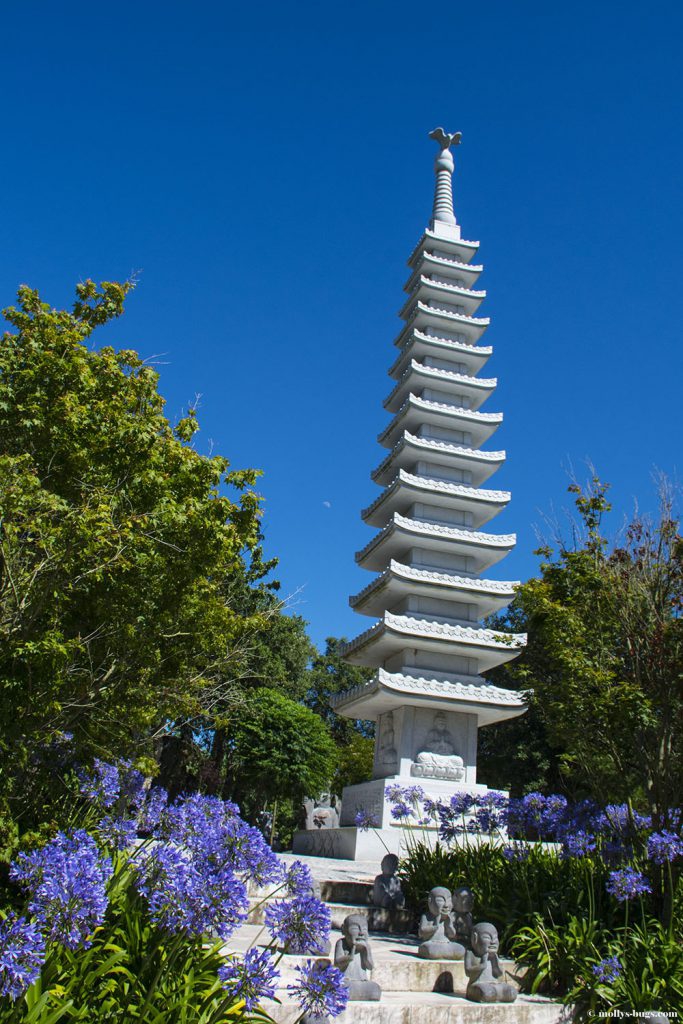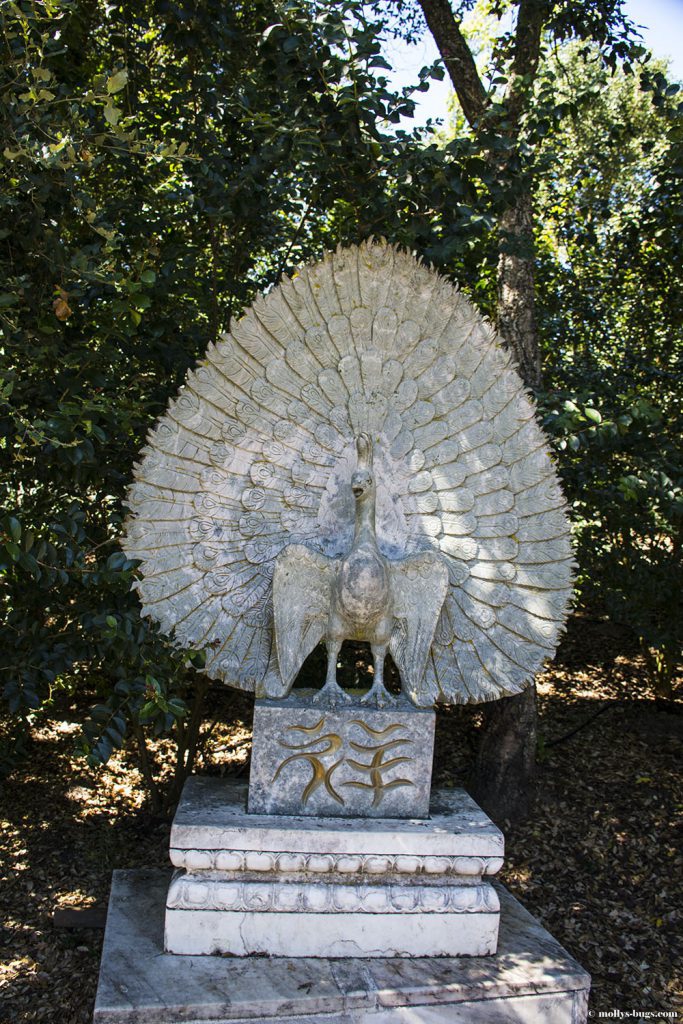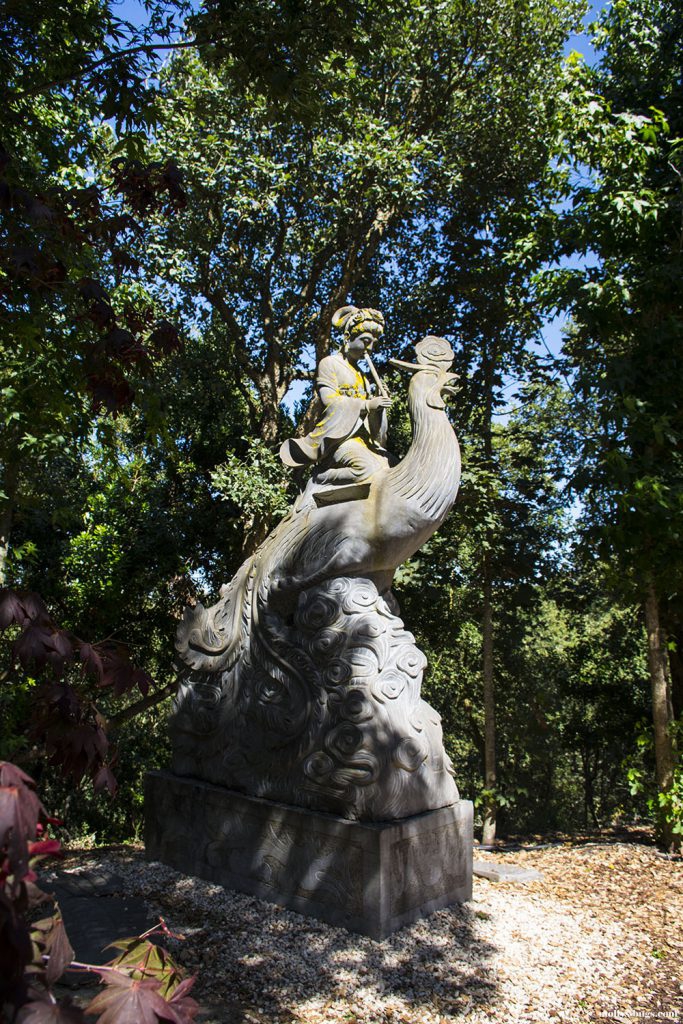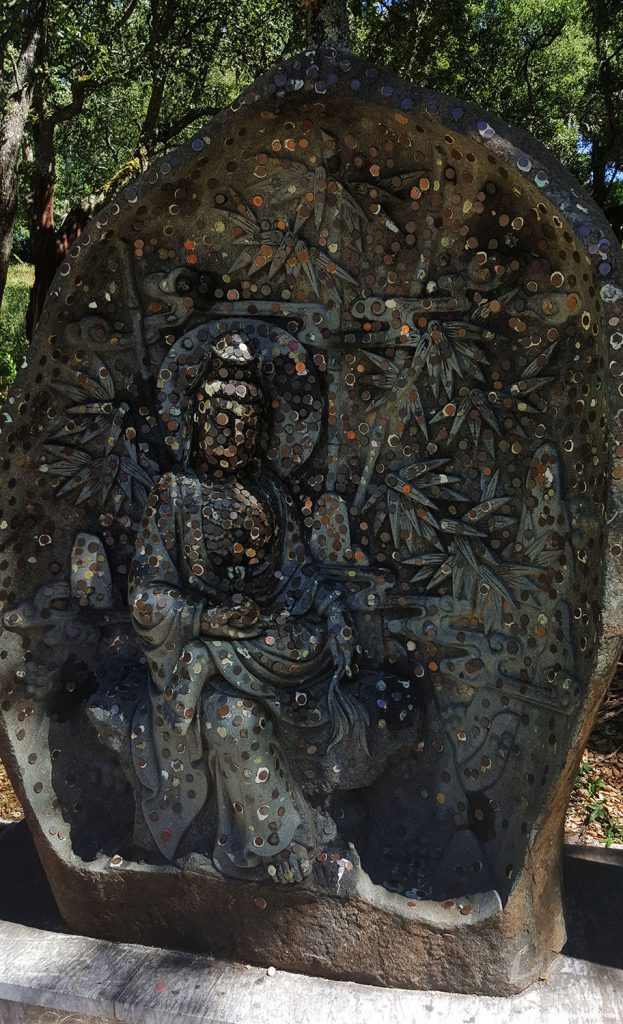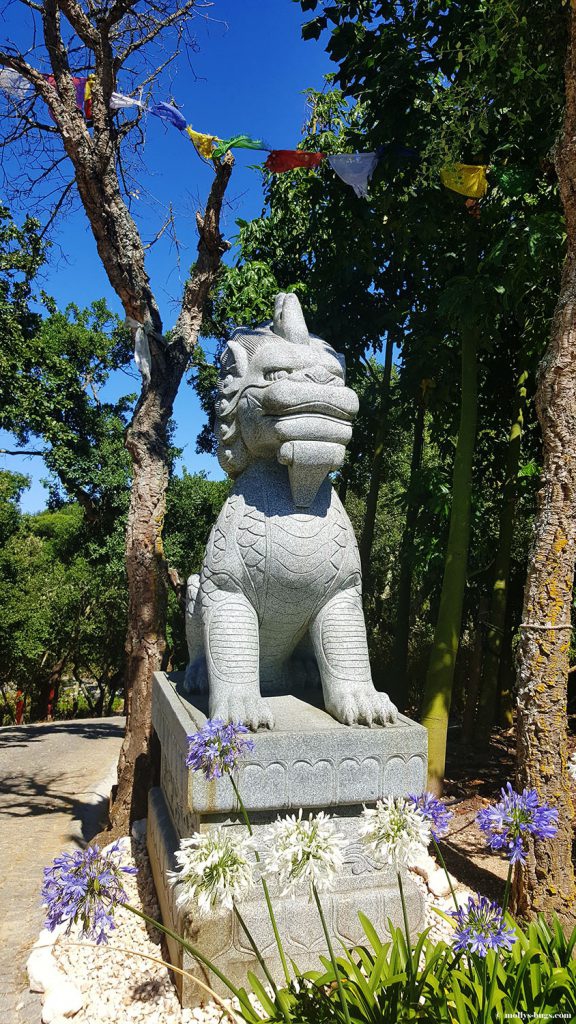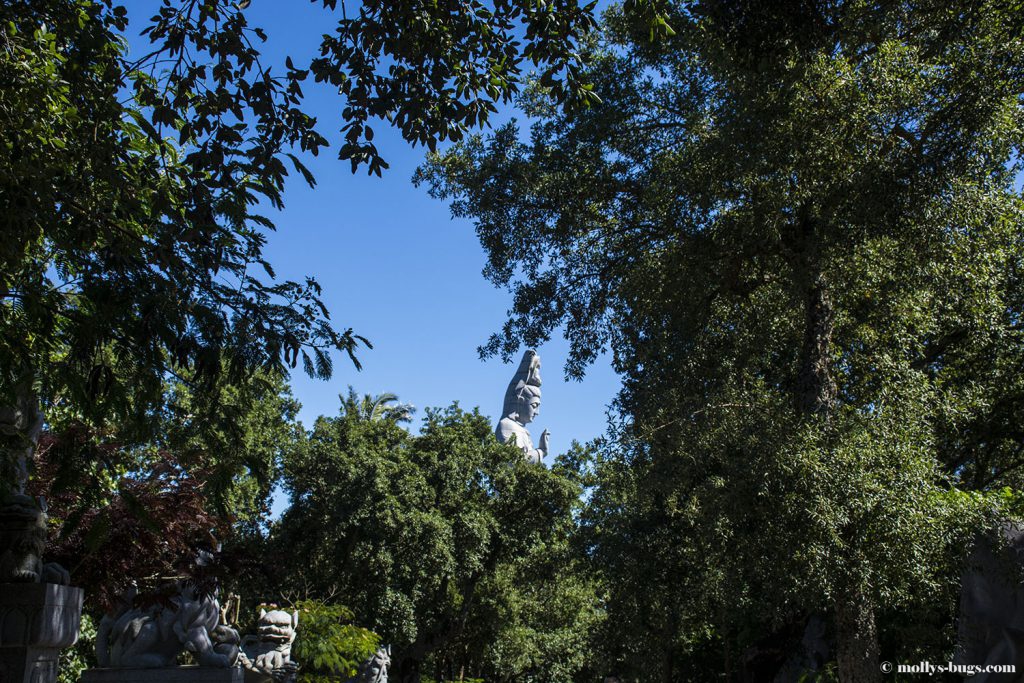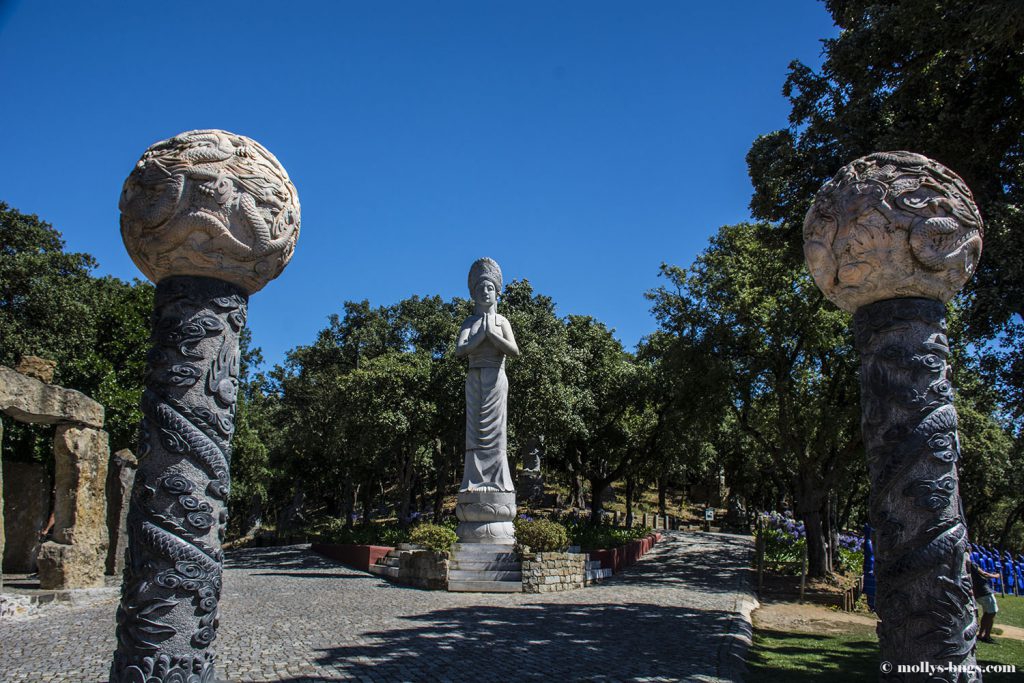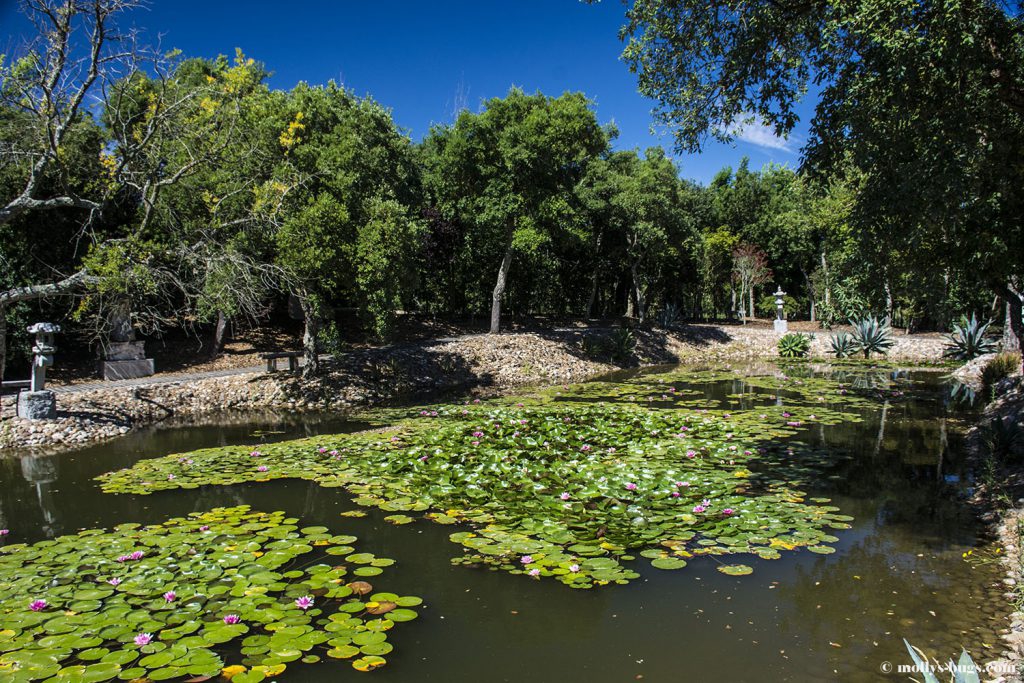 The Garden's special attraction is two Armies of Terracotta Warriors, more than 700 figures in total. Notably, each warrior is different and they are completely repainted in different colours from time to time. The warriors were blue when we visited the Garden; however you may find them burgundy and colourful on some pictures. In addition to warriors, there were horses. It might be interesting to know that the original Terracotta Army in China consists of 8,099 warriors, each one is different.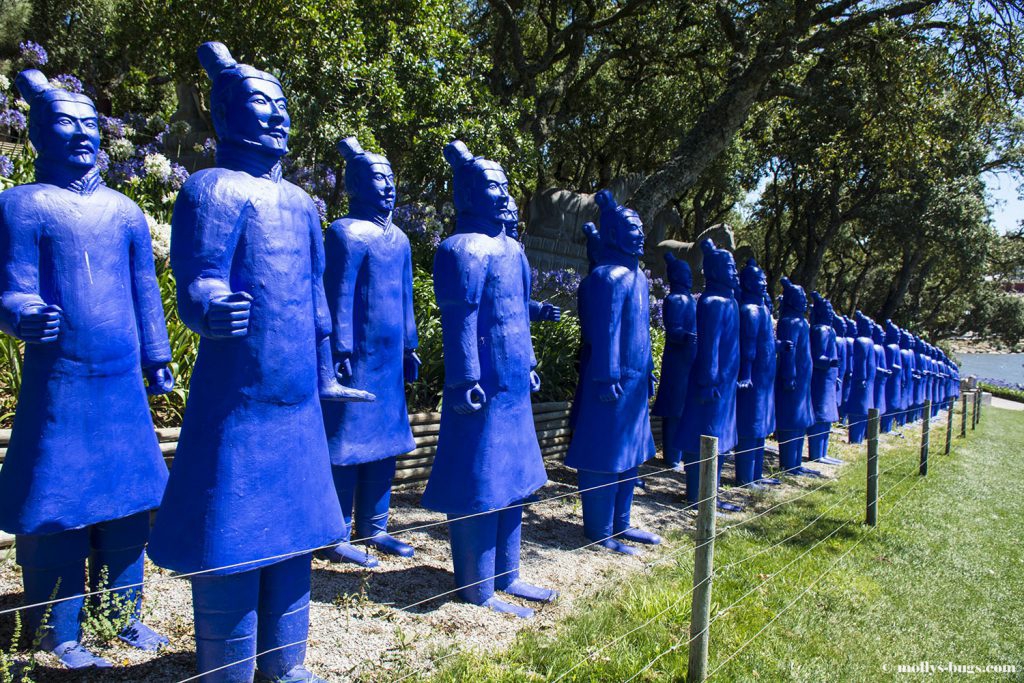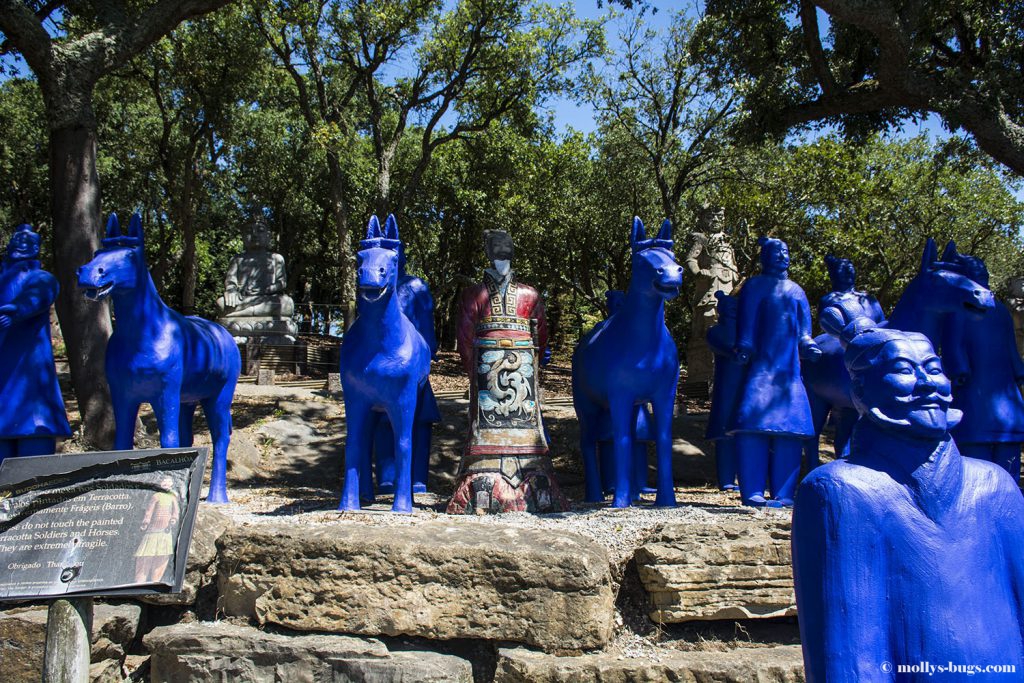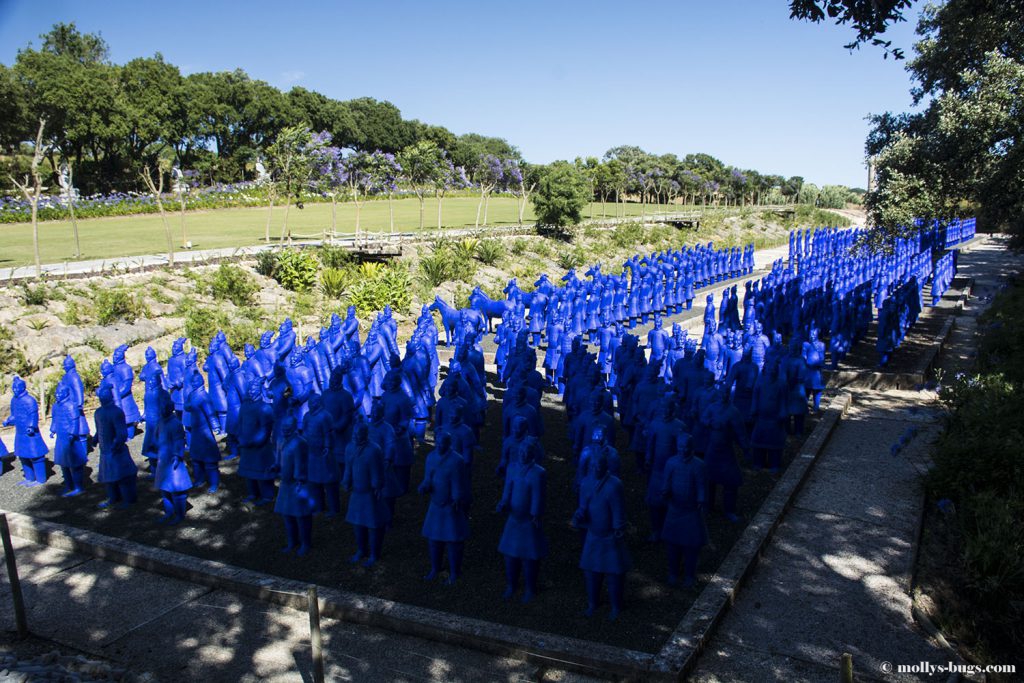 If you have your dearest wish, you should definitely find a statue of Laughing Buddha, rub his belly and make a wish. It will certainly come true! You may ask fat Hotei for money and welfare, if you leave him a few coins and rub his big belly.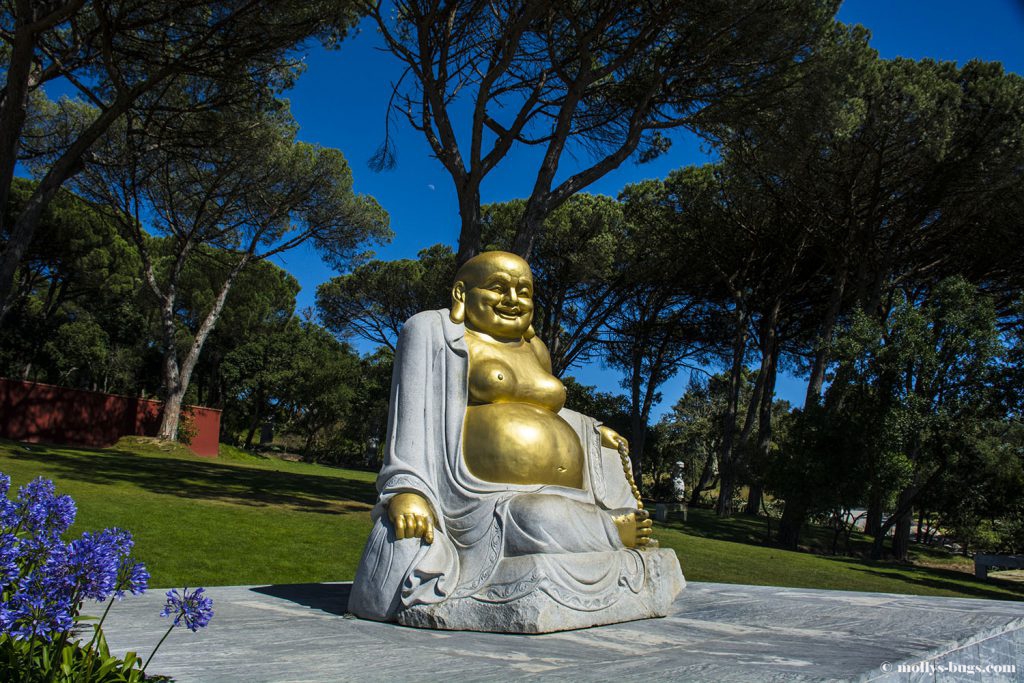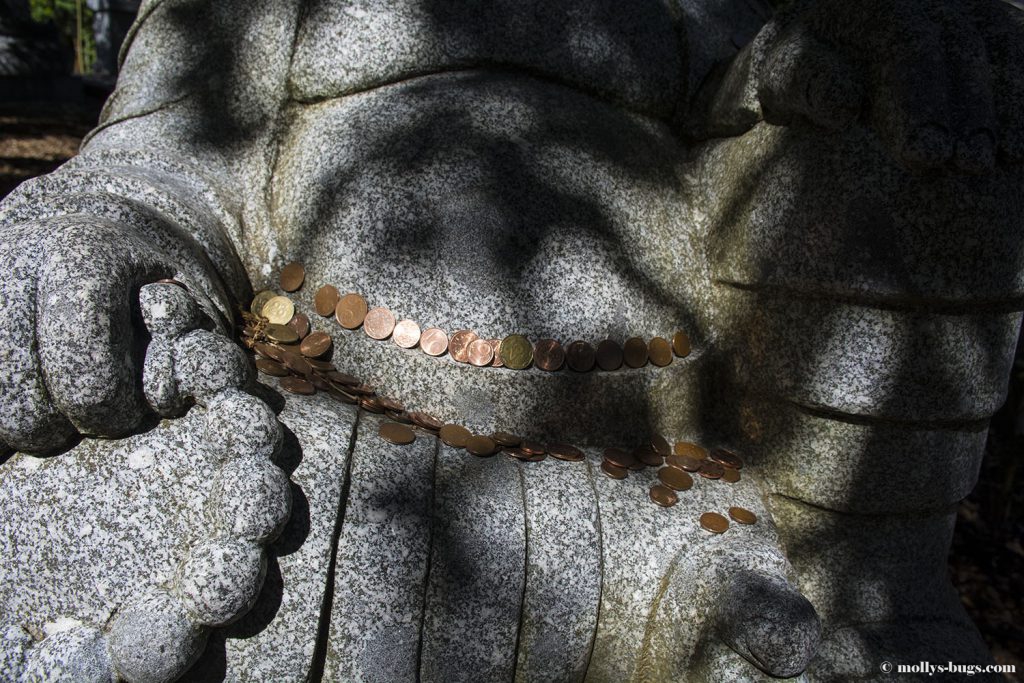 As an art collector, Jose could not do without modern sculpture in his garden. You may see fascinating installations, for which you could not always find a logical explanation, just in the centre of the Garden. There is also a special site devoted to Africa. Sculptures here are made from recycled materials, such as cans and wire.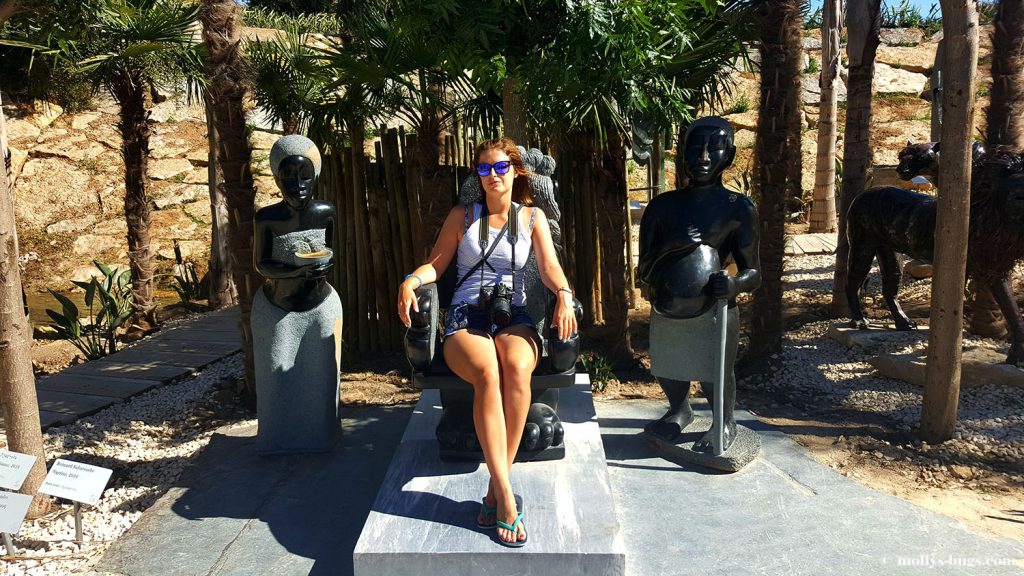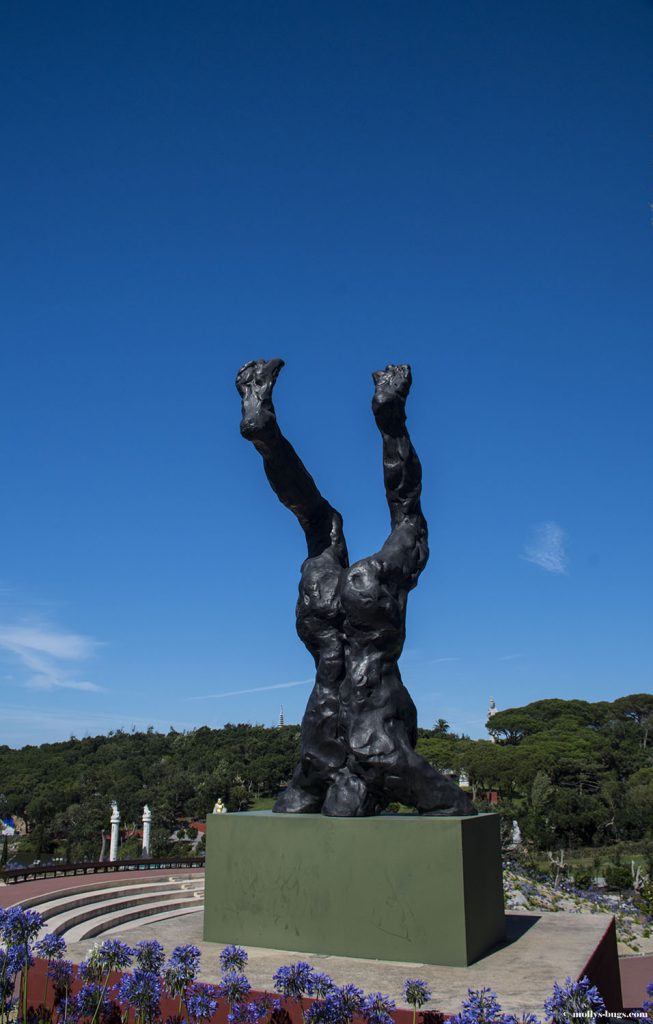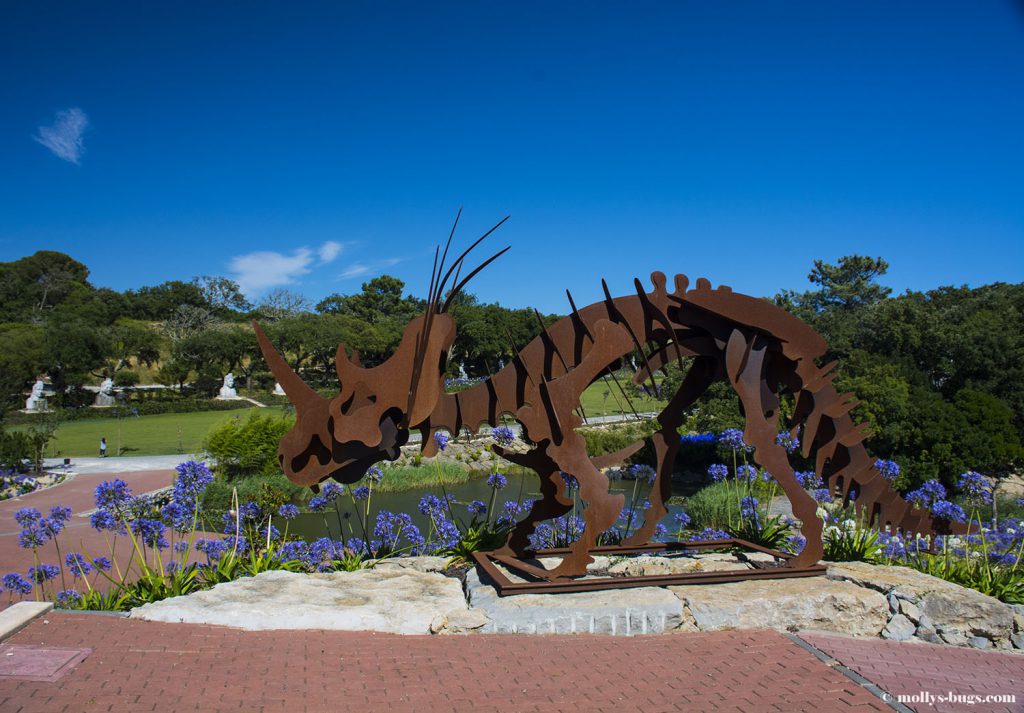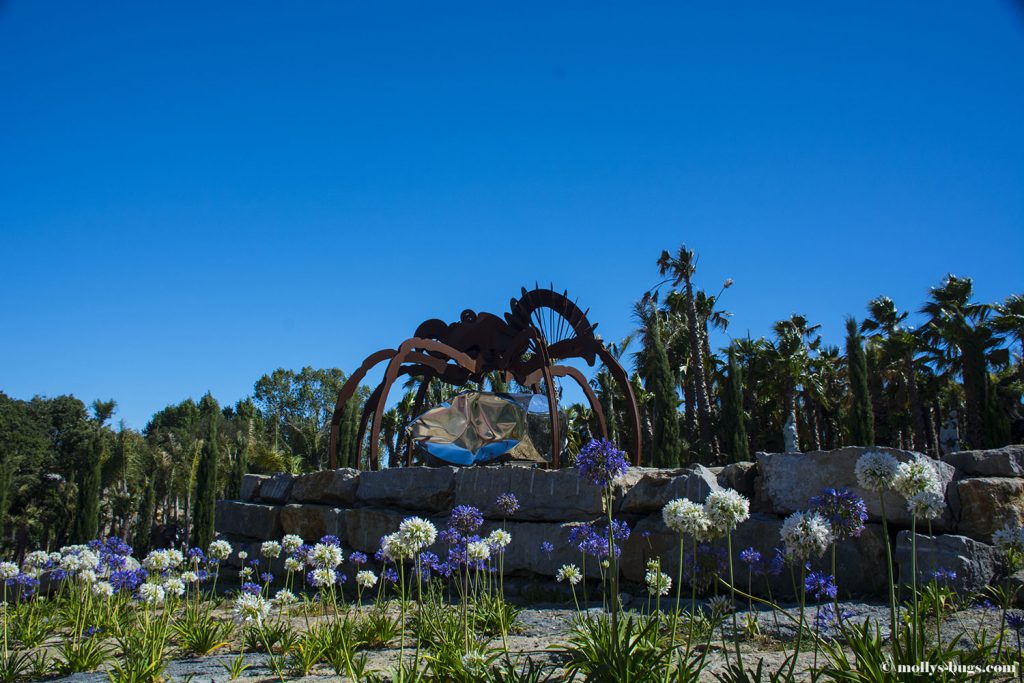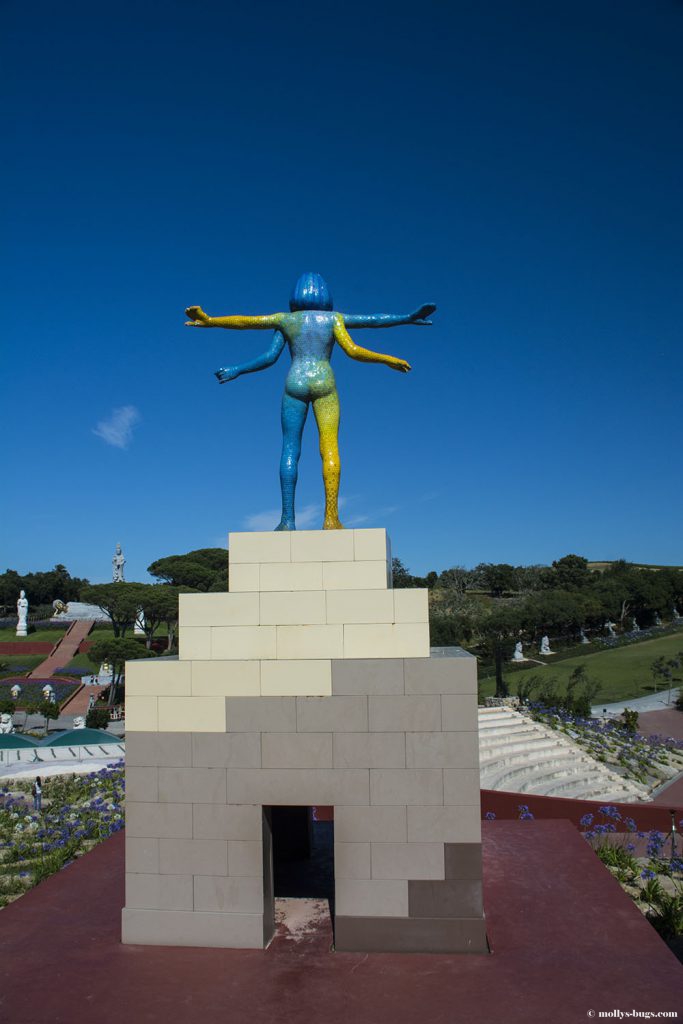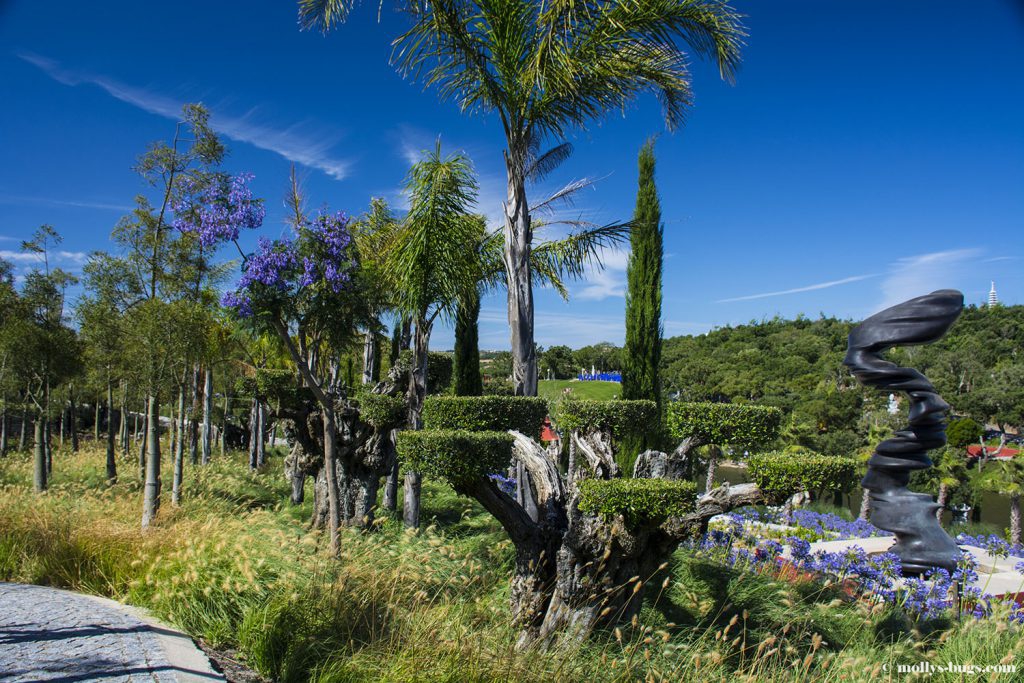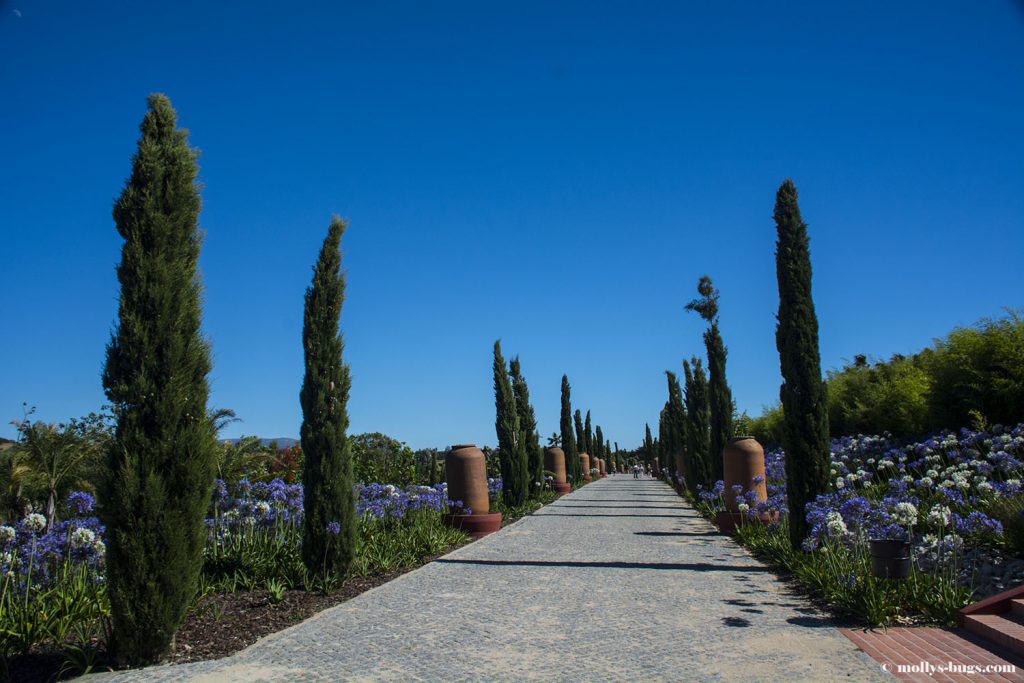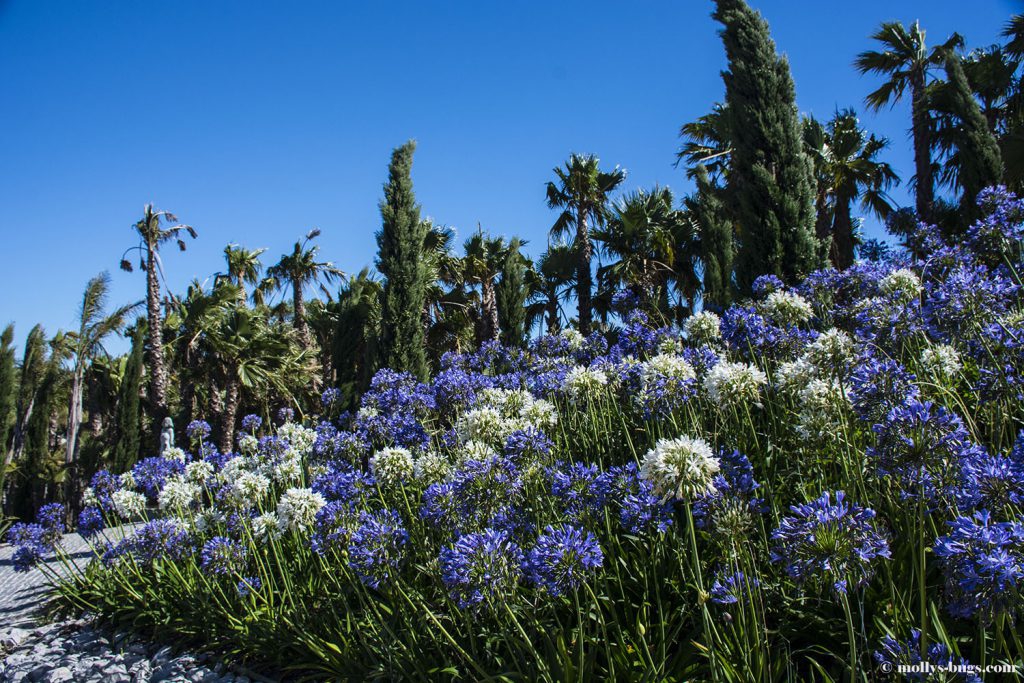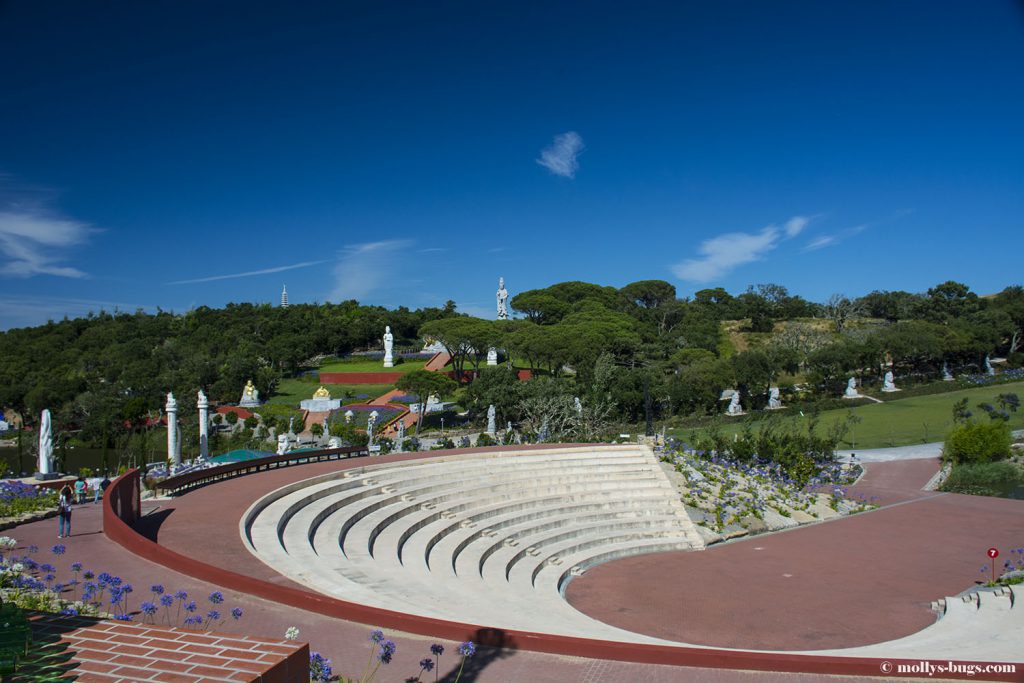 At the entrance to the Garden you will pass by a large wine house owned by the Buddha Park founder. Here you will find an excellent choice of Portuguese wines to bring a good souvenir for you and your loved ones.
The entrance fee is as low as EUR 2.5 for adults and is free for children.
You may also like:
All You Need to Know Before Travelling to Portugal
Algarve Beaches: Are They Worth Visiting?
Sintra: Mysterious Oasis of Happiness
Lisbon: the Remote Capital of Western Europe