Flight
Portugal is the most remote country of the continental Western Europe. Considering large distances, it is not an easy way to get there. Don't hope to catch a 'hot offer' unlike numerous promo offers to its neighbour, Spain. The answer is simple – there is no direct flight to Portugal from Ukraine, so don't expect to get tickets for a charter flight at a reasonable price. Nevertheless, there are many options to get Portugal and spend less. The first option, we do like most, is to wait for discounts from regular airlines. For example, we were lucky to take tickets at KLM'sspring sale and flied from Kyiv to Lisbon with a three-hour connection in Paris. The most important argument for us to choose this option was departure from Kyiv. If you are more flexible with your point of departure, you may take advantage of either option offered by many European lowcost airlines operating direct flights to Lisbon, such as Lisbon – Warsaw by Wizz Air or Ryanair.
Visa
No additional visa is required for Portugal since it is a member state of the Schengen Agreement. Any European multiple entry visa works for Portugal.
Car rental services & fuel prices
As we usually do, we rented a car through Europcar at a very good price because of a promo offer: we rented a Polo class carat a 20% discount. Petrol is EUR 1.45/L, diesel fuel is EUR1.3/L.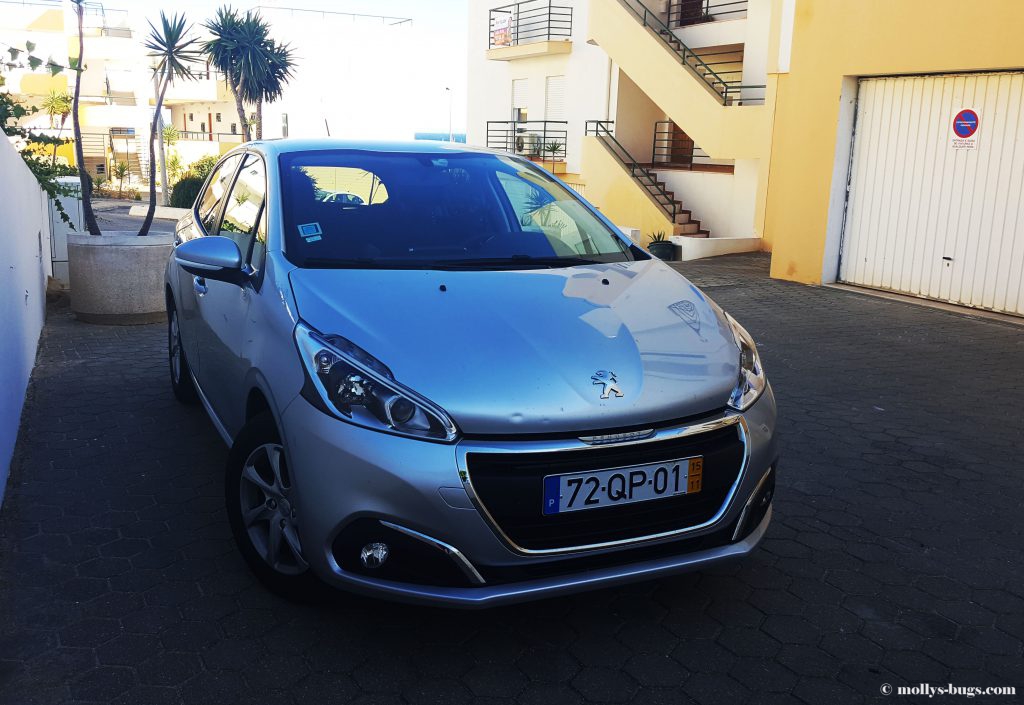 Toll highways
Most highways in Portugal are toll roads. Make sure you have developed your itinerary well in advance to know all your toll/toll-free highways. The problem is that some of them accept e-payments only, while the others allow you to pay on site. In most cases, rent-a-car services equip their cars with a special electronic device for toll charges. Your payment card is linked to this device and the toll payment is made automatically. If you arrive to Portugal by your own car, you may rent this device and place it in your car. Alternatively, you may use secondary roads which usually run through towns and villages allowing you to save your money and spend more time.
Cash
The Portugal's national currency is the euro. We were unhappily surprised to know that credit cards were not as widely used as we could expect. Credit cards are normally accepted by large shopping malls. All other stores and shops accept nothing but cash. Make sure you have enough cash before travelling.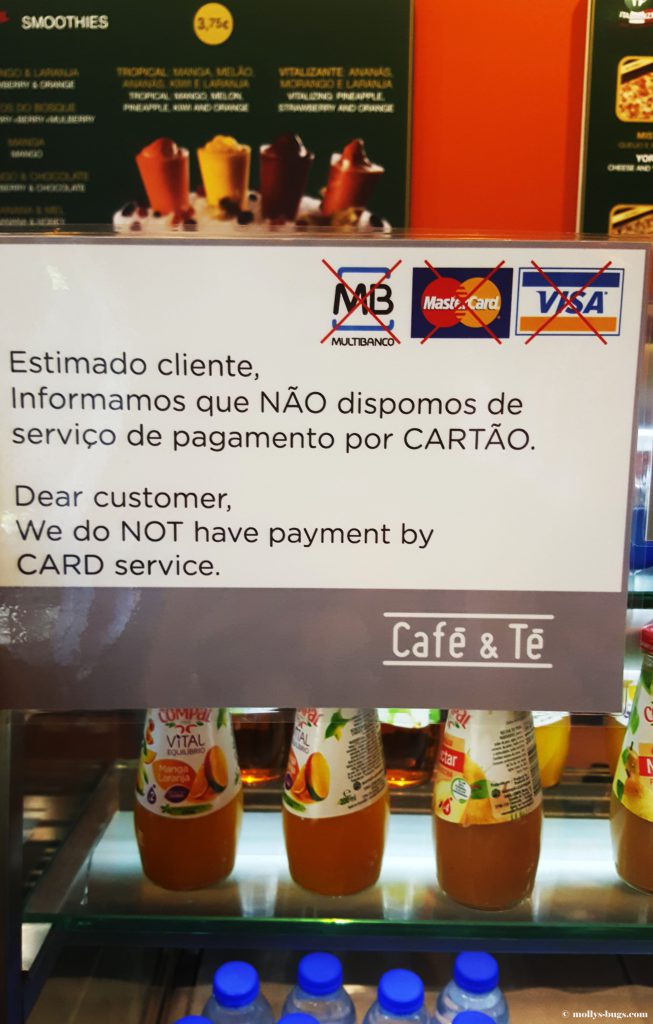 Best season for travelling
When your ultimate destination is the Algarve coastline, you should keep in mind that the Atlantic Ocean there is normally below 22°C. The warmest water here is in July and August, and this is the high season. Whether you are looking for a family vacation or new surfing experience, you certainly find your best beach there meeting all your requirements.
Time difference
When you are in Portugal, remember to turn your clock back two hours compared to Ukraine.
Opening hours of shopping malls
Portugal is a paradise for a shopaholic's soul. Shopping malls and stores are open up to the midnight! Checked in Lisbon and resort towns Portimão and Faro.
You may also like:
Algarve Beaches: Are They Worth Visiting?
Sintra: Mysterious Oasis of Happiness
Lisbon: the Remote Capital of Western Europe
Buddha Park: Serene Tranquillity for Your Soul