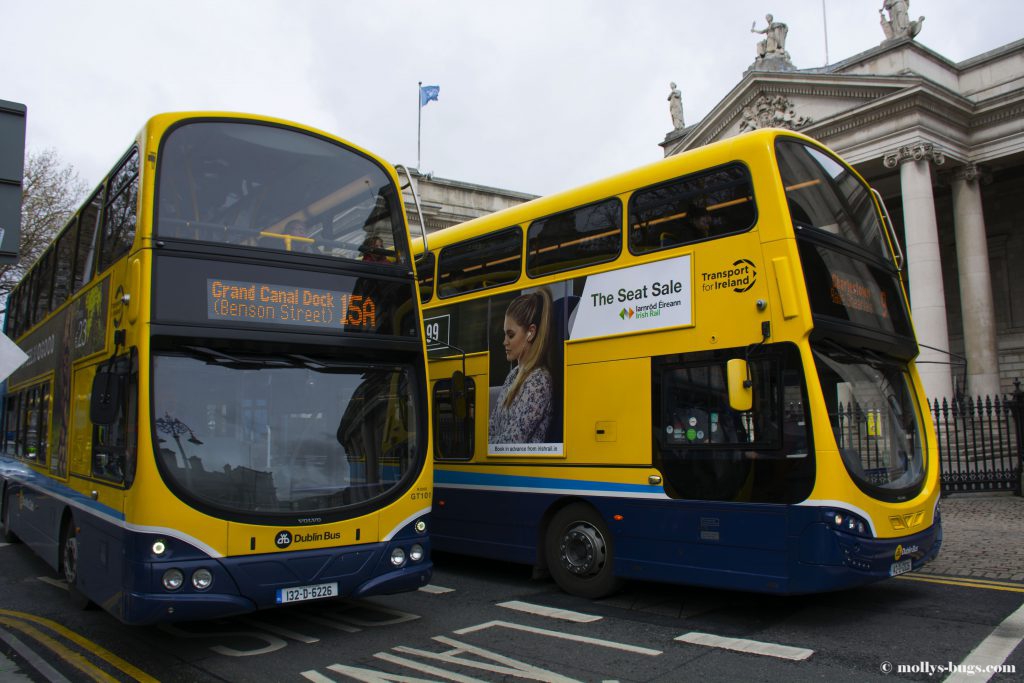 Dublin is the capital and the largest city of the Republic of Ireland. The name comes from the Gaelic Dubh Linn meaning black pool. We know a little about Dublin: this is a home of many pubs (but we could not even imagine how many…) and the distillery of one of the most famous whiskey – Jameson. To say that we were absolutely thrilled with this city is to say nothing. We really liked the atmosphere of this small but proud city.
Dublin has a population of about 500 thousand people plus those residing in suburbs. This city is considered to be quite expensive and is ranked 12th among the world's most expensive cities. London takes the lead. It should be noted that in 2016 Ireland takes the lead by GDP per capita growth for the second year in a row, and this certainly affects local prices for food and accommodation. For example, a dinner for two at a low-priced restaurant would cost you EUR 25-30. Diesel fuel is EUR 1.11/L.
The central part of the city is quite small and we really enjoyed walking there. As in all European cities, we faced some problems with parking, more precisely, with parking prices. In the city centre, parking costs EUR 4 per hour and may be as low as EUR 1-3 per hour in suburbs. Be especially attentive to labels on parking meters: parking may be free in certain areas at weekends after 06:00 p.m. During our stay in Dublin we dropped our car on 24 hour parking site which was cheaper for us with our hotel's 50% discount. Needless to say that late or non-payment or illegal parking is strictly monitored by the police. In this case, you will get a wheel clamp and a fine of EUR 80-100.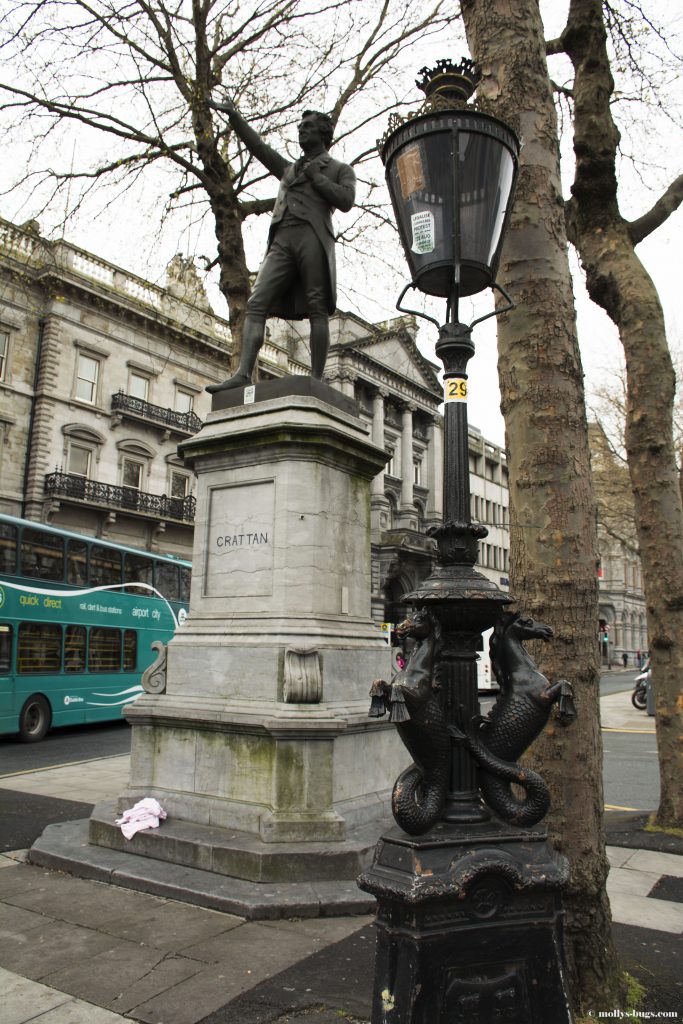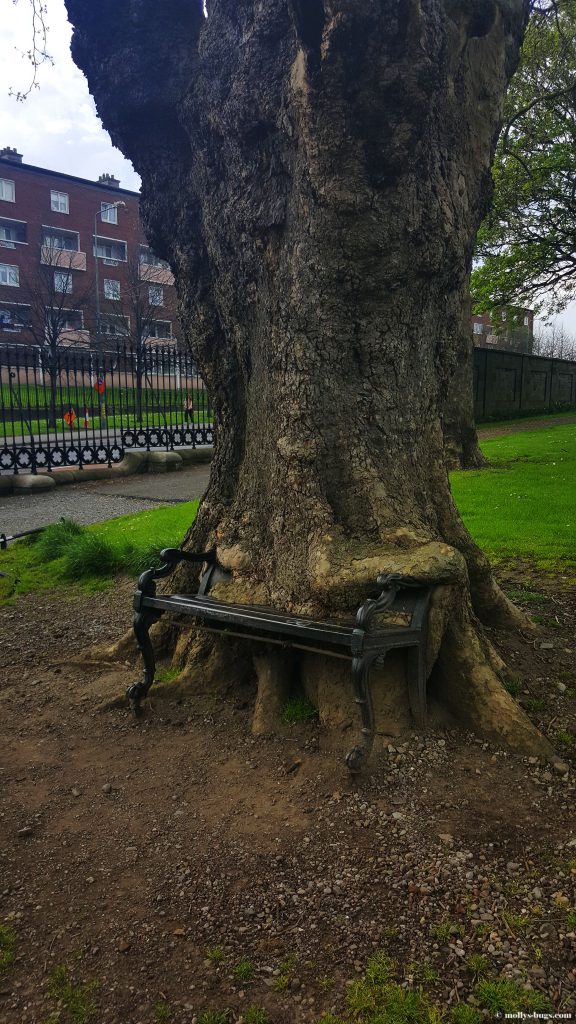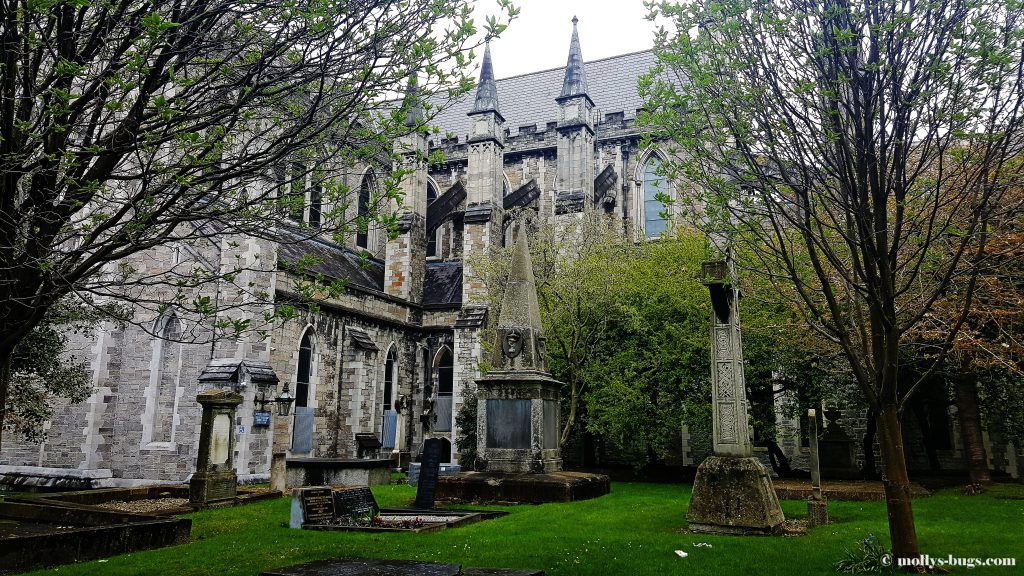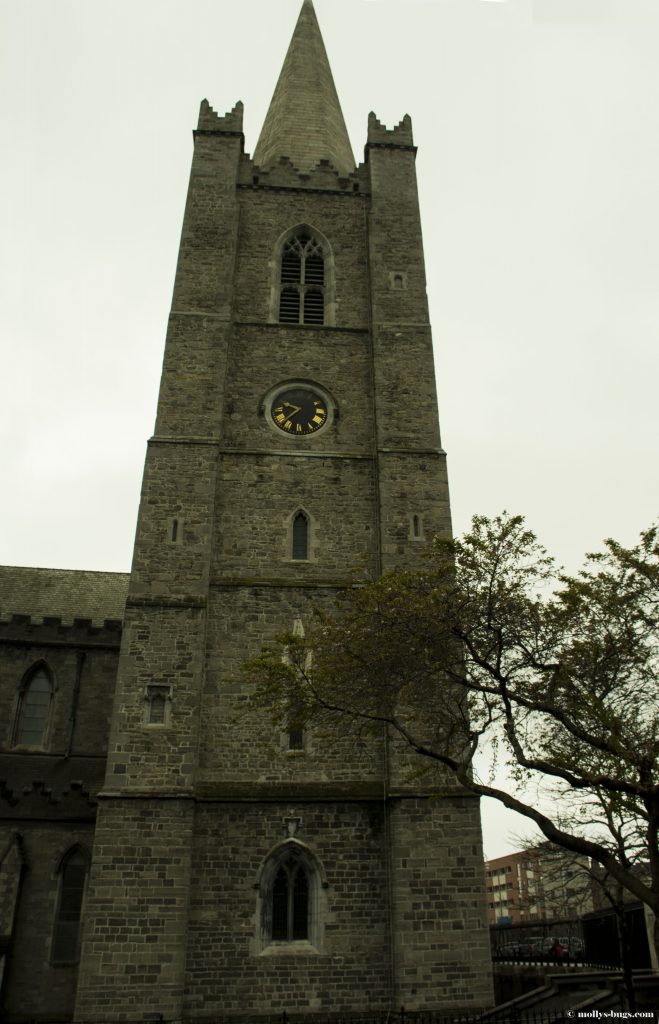 Hotel staff gave us a city map with directions to city's main sights. We found the map very useful. As in most Dublin hotels, there was a pub on the first floor. Such neighbourhood affected silence at nights because screams and music sounded until the midnight. The nightlife in Dublin seems to be very active: we saw long queues to nightclubs and pubs even on weekdays.  All hotels and B&B accommodations serve the same breakfast called the "Full Irish Breakfast": scrambled eggs, fried mushrooms and tomatoes, canned beans, hashbrown potatoes (a kind of potato pancakes), toasts, and oatmeal. You may also take some fruits. Most interestingly, an absolutely identical set of ingredients served for breakfast in Scotland is usually called the "Full Scottish Breakfast".
We had one full day to explore Dublin, so early in the morning we set off to explore the city. St. Patrick's Cathedral was the number one in our must-see list. We saw the one in New York; however, despite the same name, they are absolutely different. Because of cloudy weather and drizzle, the largest Ireland's cathedral looked a bit ominous and gloomy. It was founded where, as the legend says, Patrick baptized the Irish. Jonatan Swift, who was the dean of the Cathedral, is buried here.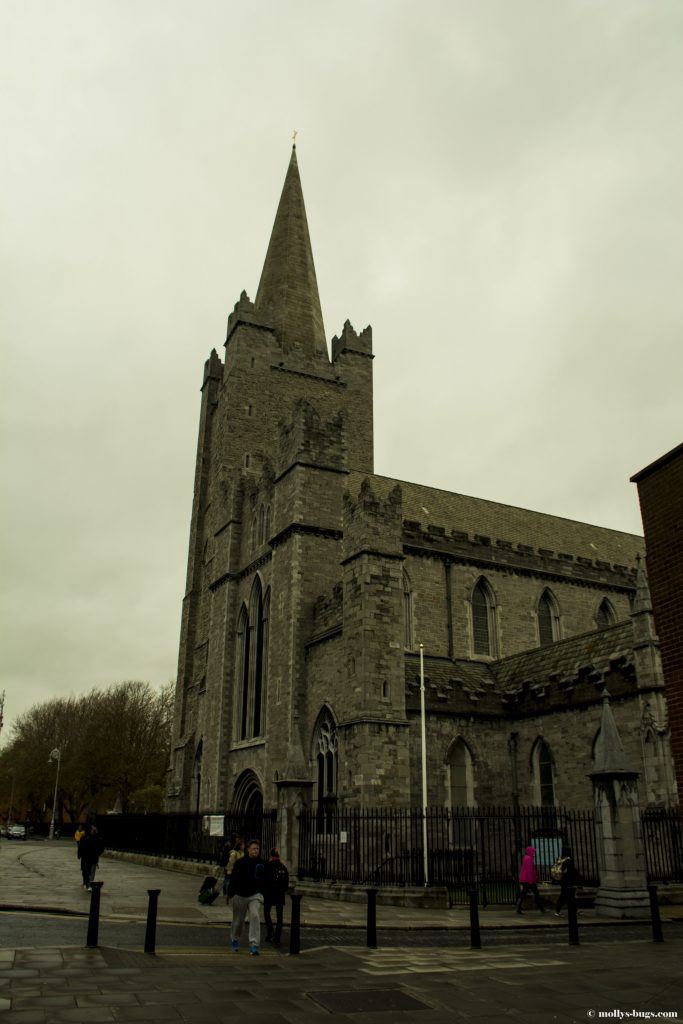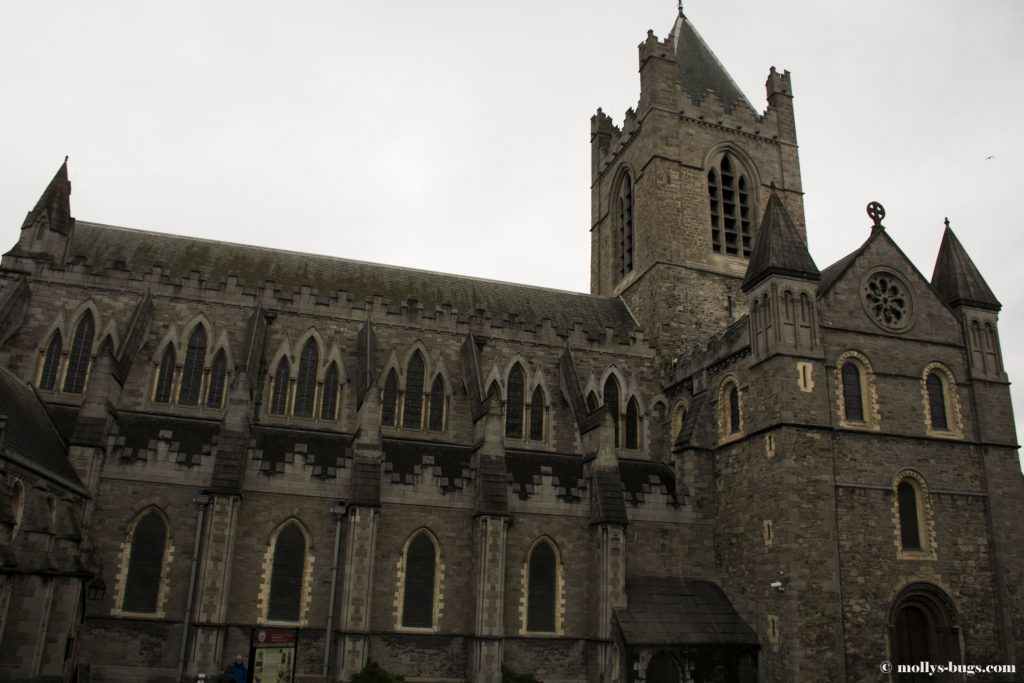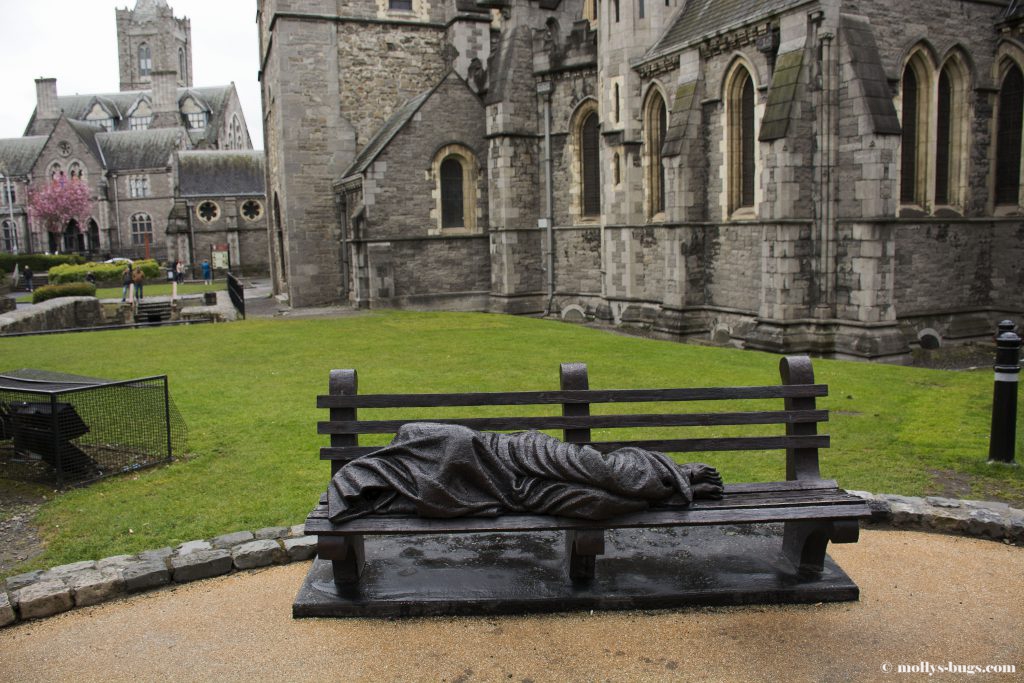 There is another important cathedral nearby – the Christ Church Cathedral or the Cathedral of Holy Trinity. At the moment, this is the main Dublin's cathedral, the title stubbornly defended by St. Patrick's Cathedral for a long time. As a result there was an unprecedented situation: there were two cathedral churches in one city and in one diocese. In 1871, the rivalry was stopped. St. Patrick's Cathedral was granted the status of the national cathedral, while the Christ Church remained the cathedral church. There is a monument to a homeless sleeping on a bench on the territory of the Christ Church Cathedral.
Dublin Castle is very close, to the right of the Christ Church Cathedral. In our opinion, the Castle did not make as strong impression as Edinburgh Castle did. At present, the castle is a tourist attraction and is open to public. From time to time, the castle becomes a venue for official meetings and various conferences.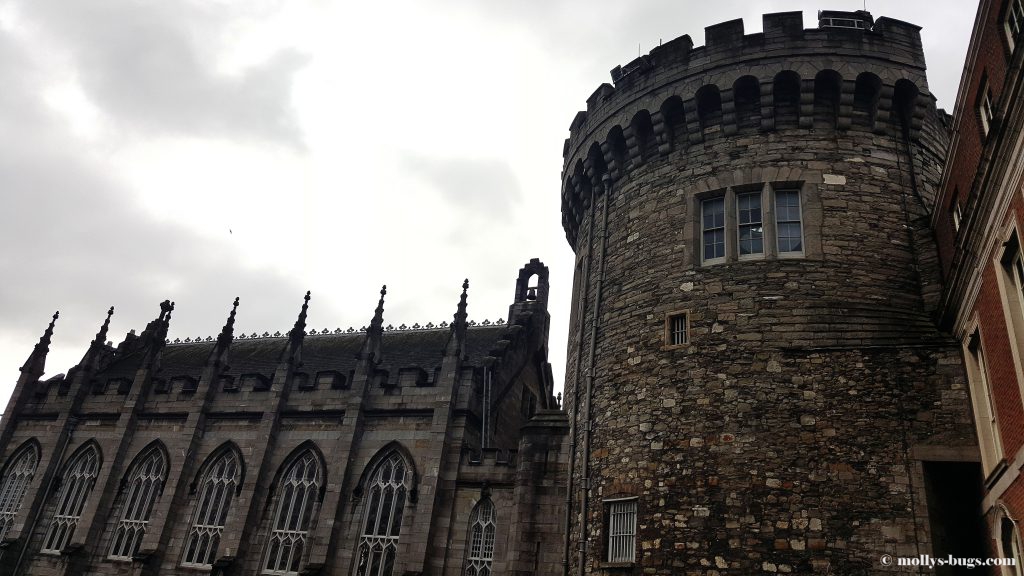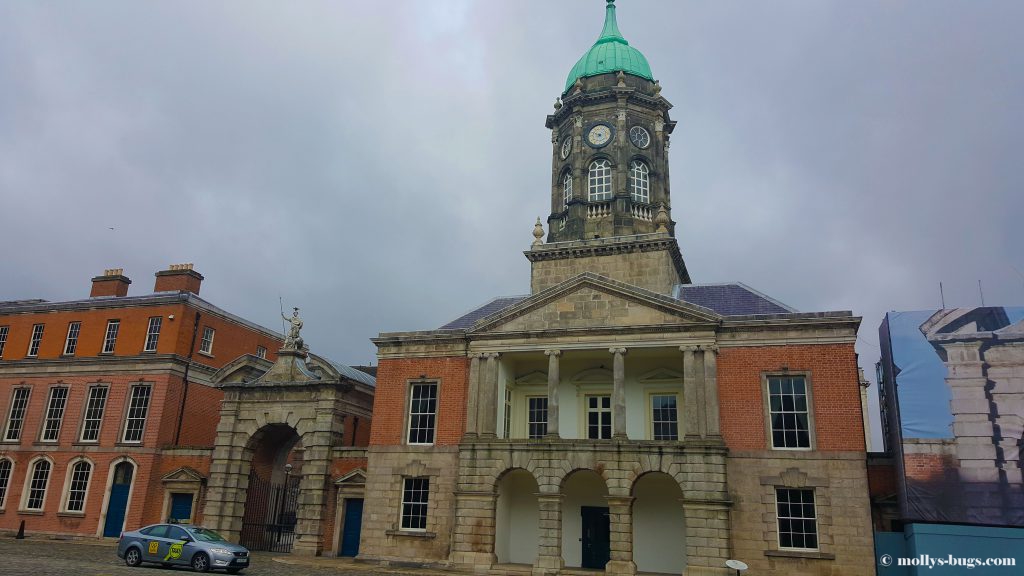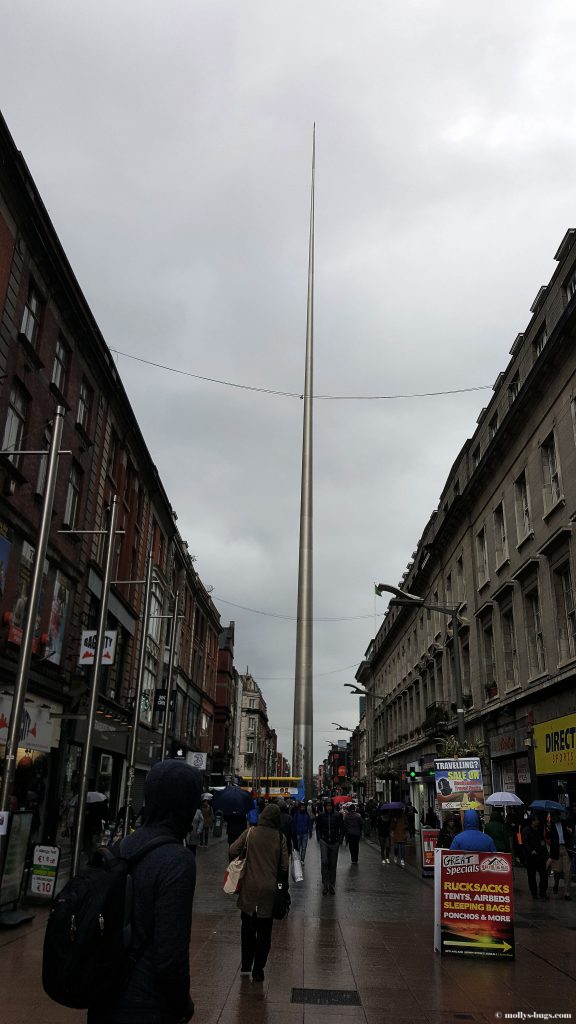 Then we headed to Dublin's main thoroughfare, O'Connell Street, with hundreds of stores and shops. The famous "Monument of Light", alternatively titled the "Spire of Dublin", stands in the middle of the street. This monument is the pride of the whole Ireland symbolising the unbroken spirit of the Irish and the entry into the 21st century. The spire is 121.2 meter high.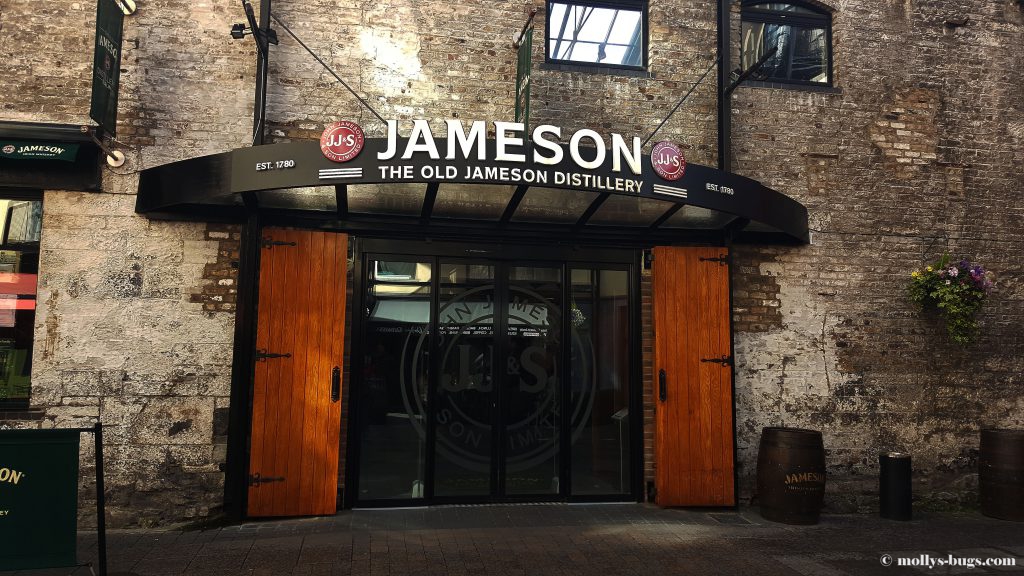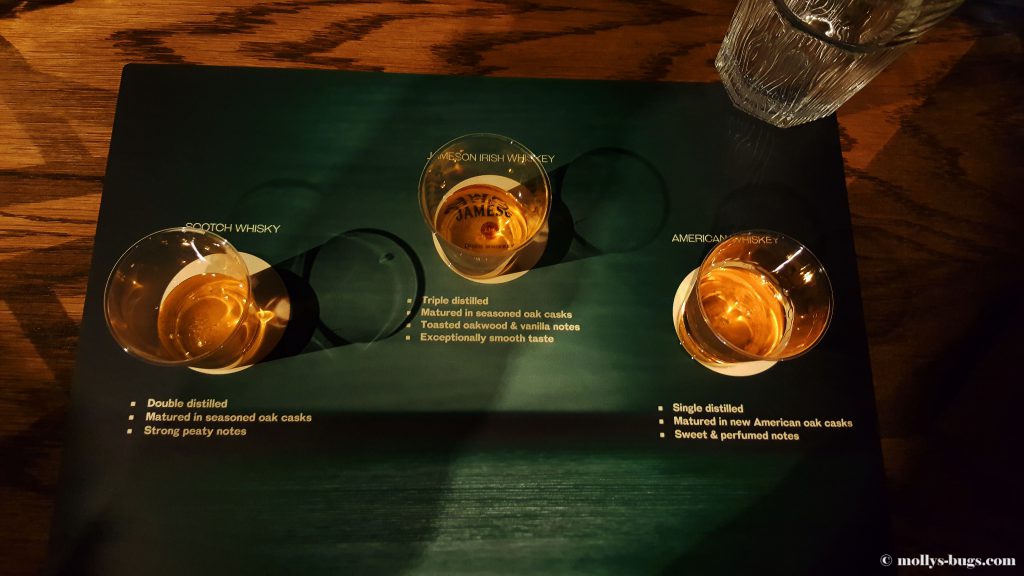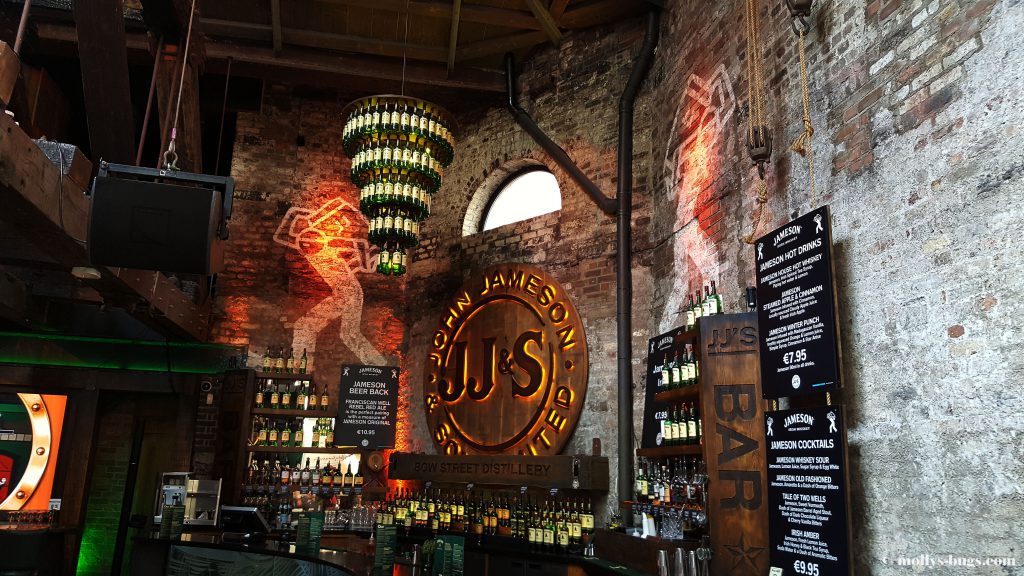 Another point in our Dublin's must-see list was the museum distillery of the Irish bestselling whiskey Jameson. It was an exciting experience to see with our own eyes the whole process of distilling whiskey – from malt sorting to bottling. A compulsory element of our tour was whiskey tasting experience to compare three sorts of whiskey: American Jack Daniels, Scottish Johnnie Walker and, finally, Irish Jameson. We preferred scotch most because it is moderately strong. The entrance fee for one hour tour is EUR 17 per person.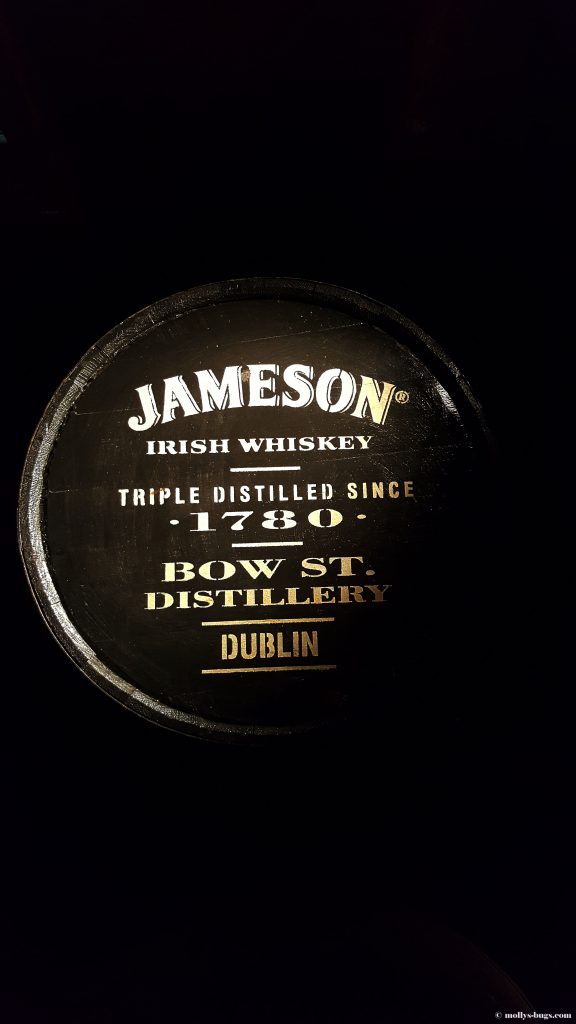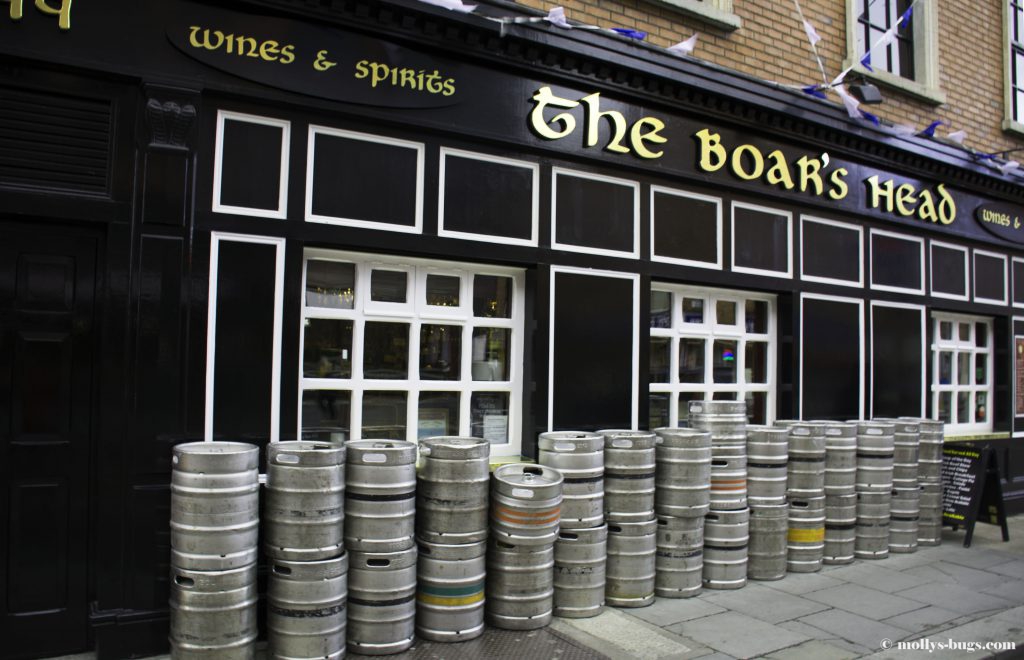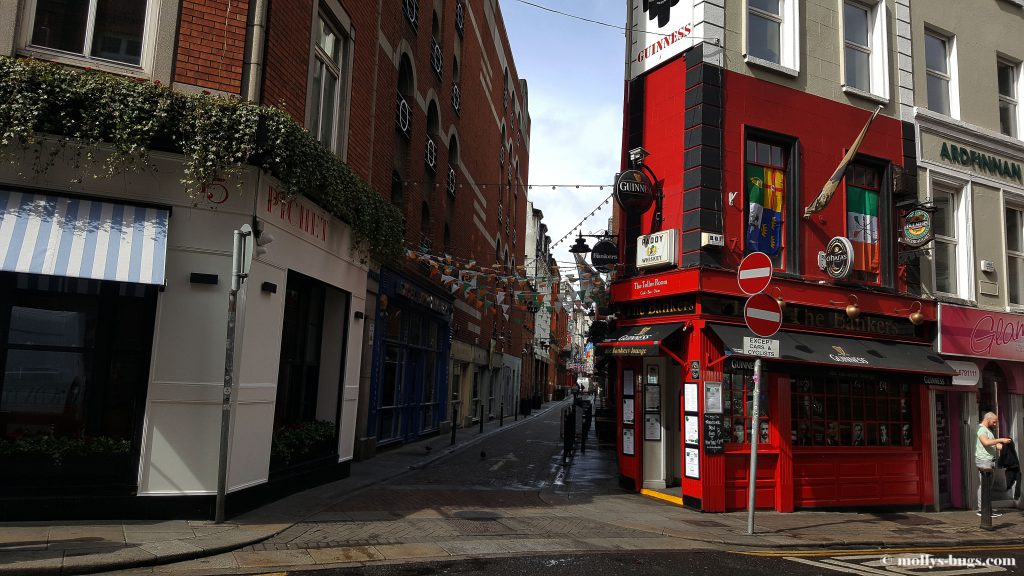 The world-famous Irish pubs, dozens at every turn, deserve special attention. At a rough estimate, there are approximately 600 pubs in Dublin. They occupy almost all first floors in the central part of the city. Visit the Irish pub to feel the spirit of this small but proud country. You will be offered a huge selection of beer, Irish ale and cider and, certainly, a good choice of stronger drinks.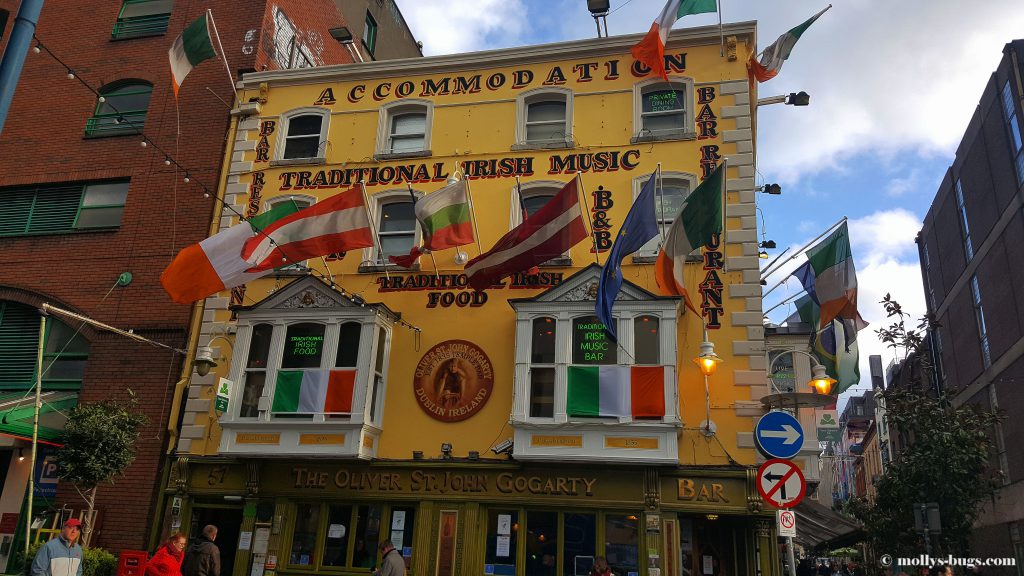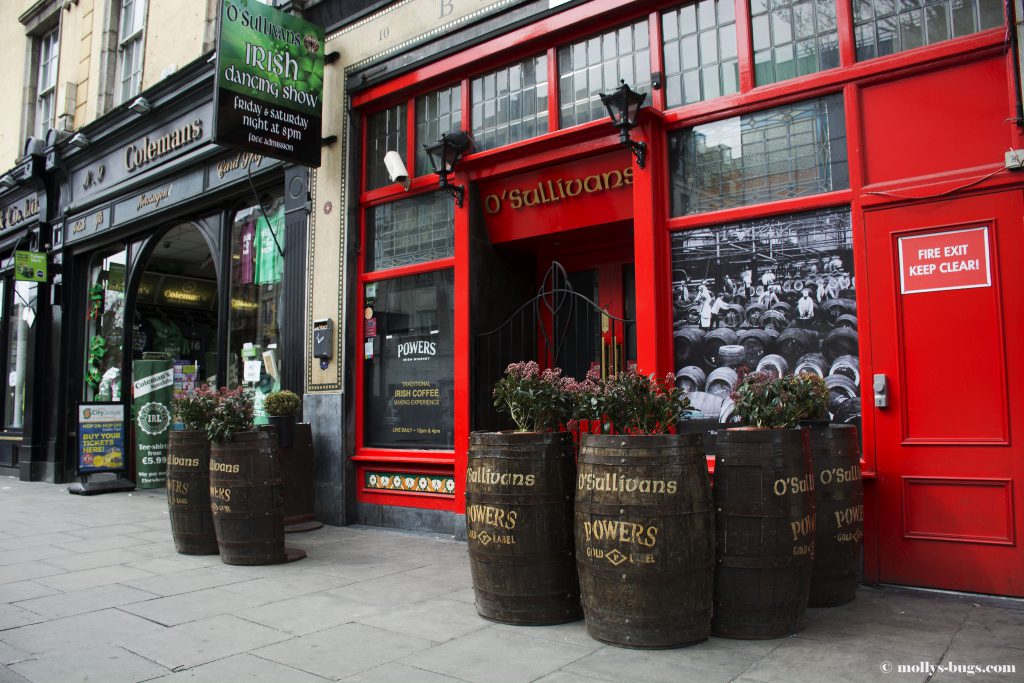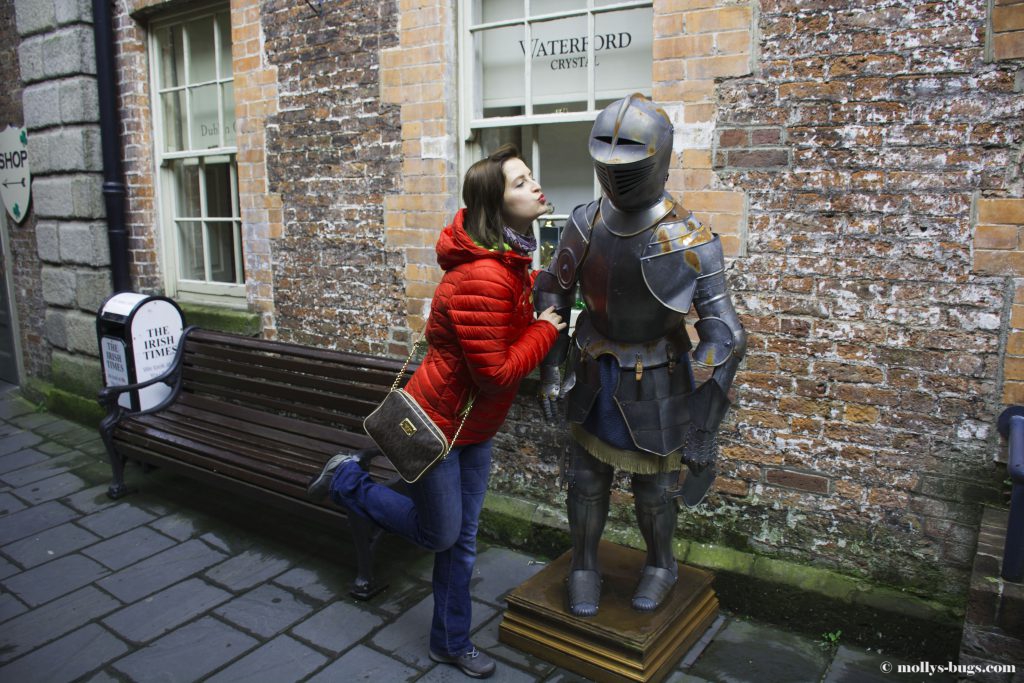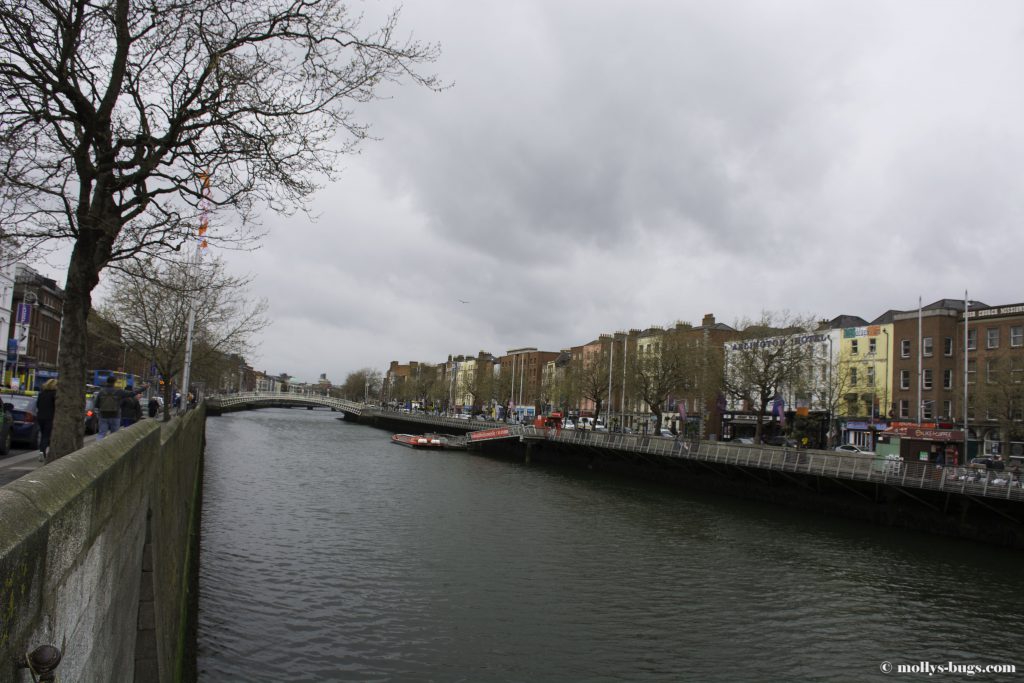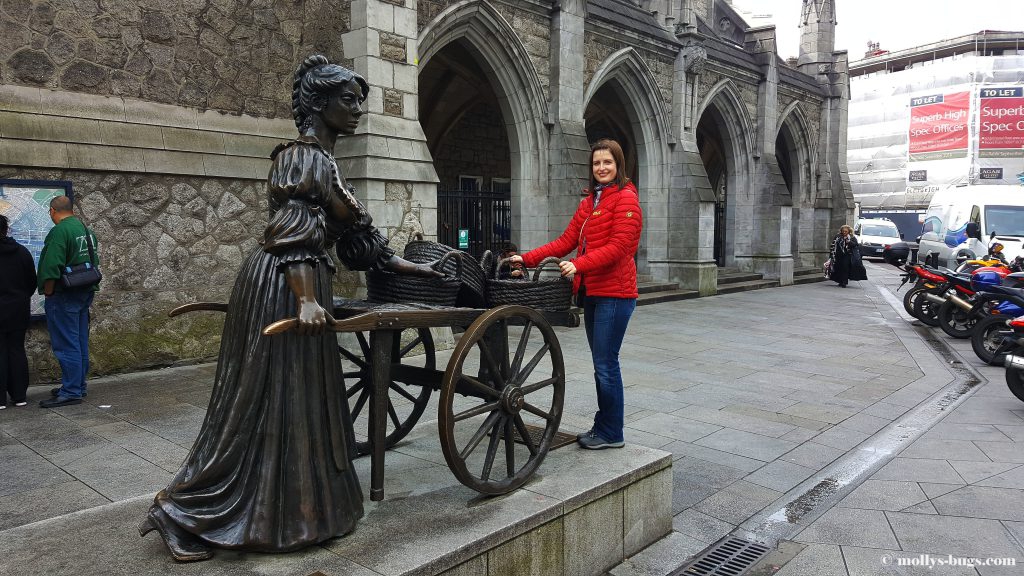 Generally speaking, visiting Dublin was a true pleasure! There are cities whose inner vibration and your heartbeats coincide by 100%. Dublin is one of them. We felt very comfortable and easy there, but we were limited in time: Northern Ireland was waiting for us with its amazing sights throughout the island.
You may also like:
All You Need to Know Before Traveling to Ireland
The Capital of Northern Ireland
Belfast: a Harsh City of Contradiction
What to See in All Northern Ireland