When in Ireland, you will certainly be amazed at how many secrets and mysteries are kept by this green island. Although it is the smallest part of the United Kingdom, there are lots of things to see. Here you will find fascinating sights attracting thousands of tourists from all over the world. An additional point to come here is that Northern Ireland has become an amazing filming location in epic TV series Game of Thrones.
The first magnificent sight we have seen on our route was the famous Dark Hedges, a beech alley in County Antrim. The alley is very old – it was planted more than 250 years ago. Beech branches are closely interwoven forming a dark tunnel. Don't be surprised to hear a local legend. Locals sometimes see here the Grey Lady, a ghost girl died hundreds of years ago under mysterious circumstances. Every year the alley attracts thousands of photographers who would like to capture this mysterious view.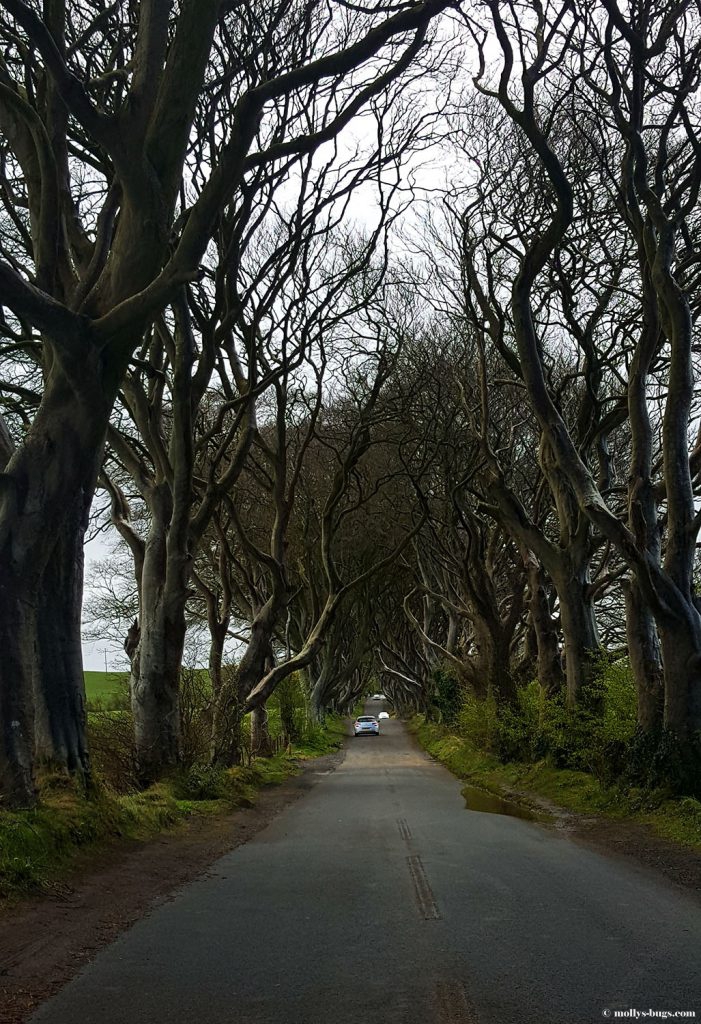 On the way back, we noticed a weird and even frightening thing. A lot of teddy bears were hanging on trees along a back road. They are nailed, tied, or even glued to trees looking like a picture from a horror movie. I failed to find any information about what this could mean, so I've just show the pictures here.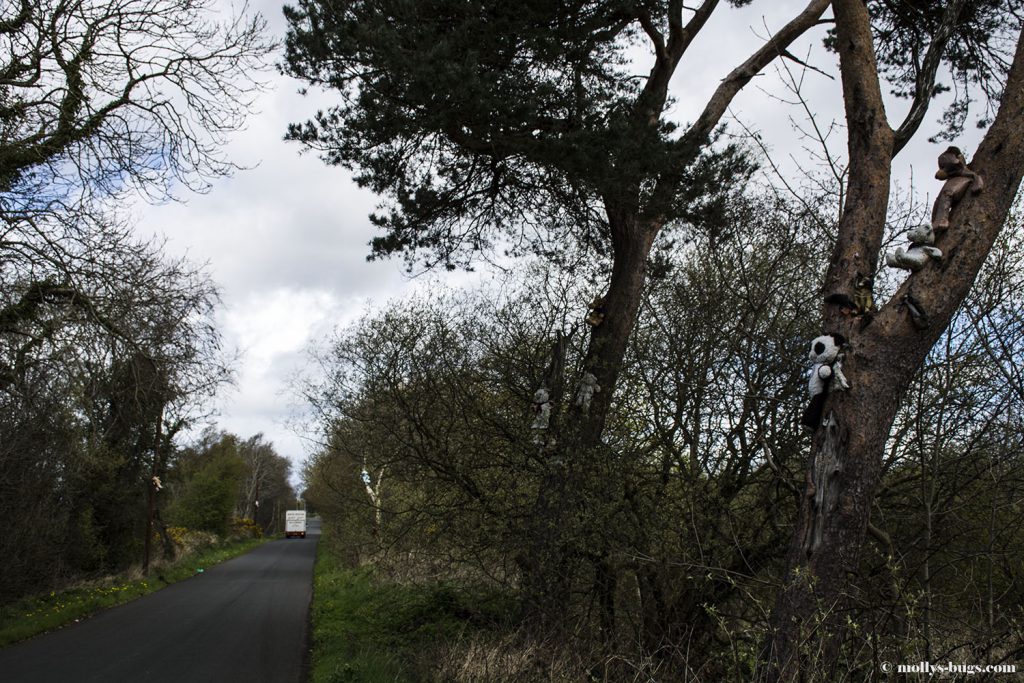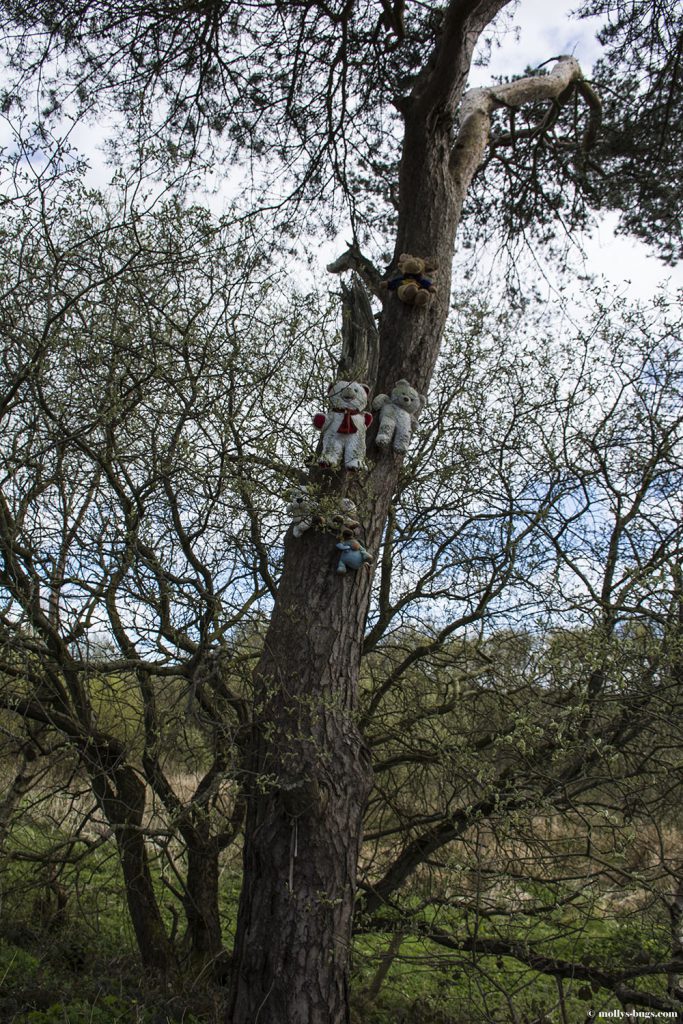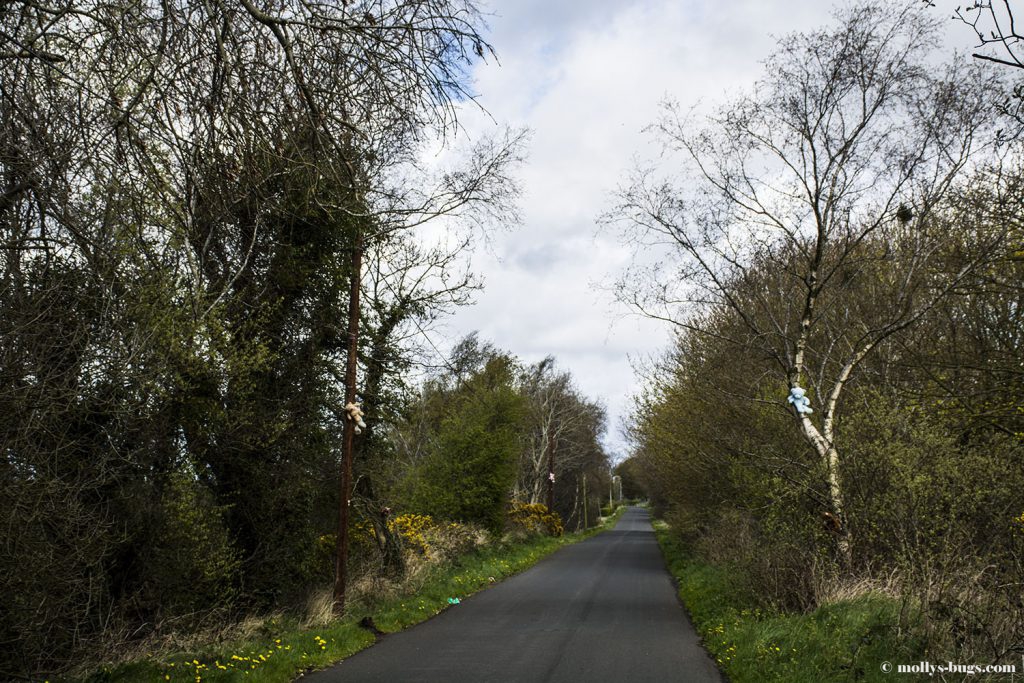 Ireland and Irish whiskey are indivisible symbols. No surprise we decided to visit one of the oldest distilleries – the Bushmills Distillery which history dates back to 1608. The Distillery has never stopped working since that time. This means that the Bushmills whiskey has an ancient recipe. Although we missed the tour to the Distillery, we had enough time to explore stocks of bottles in an outlet.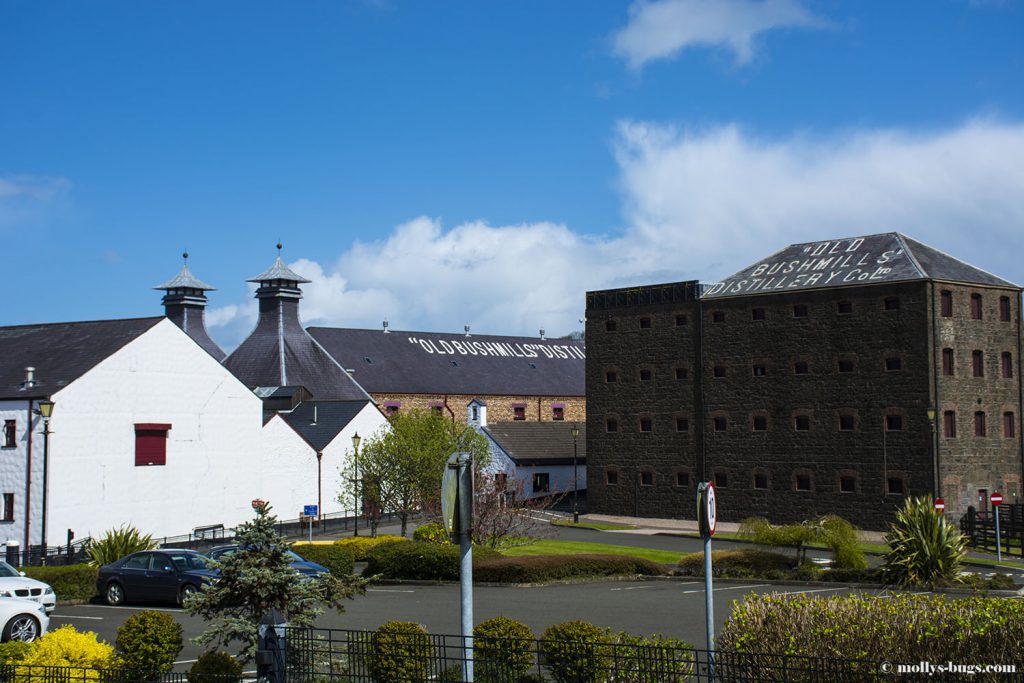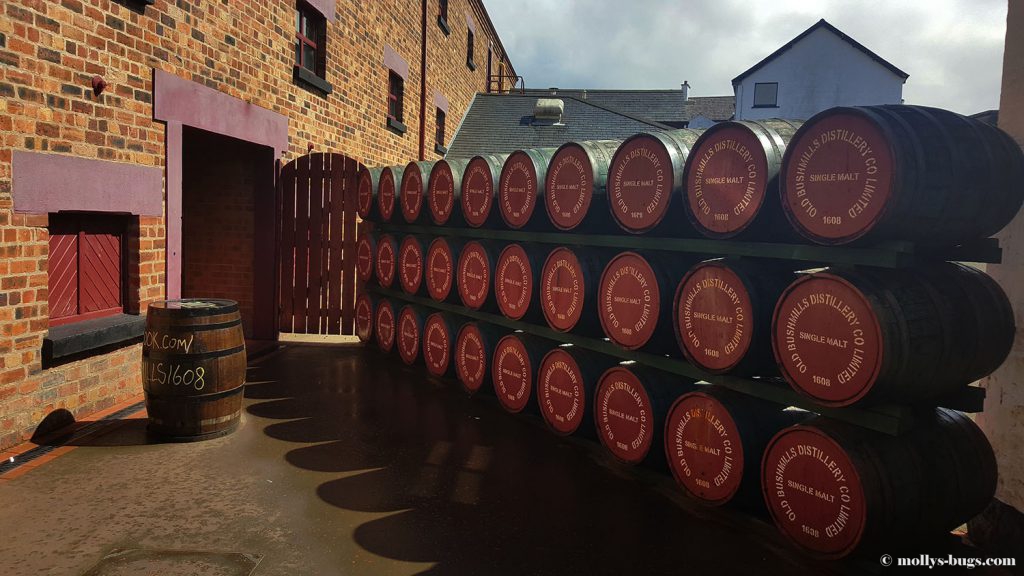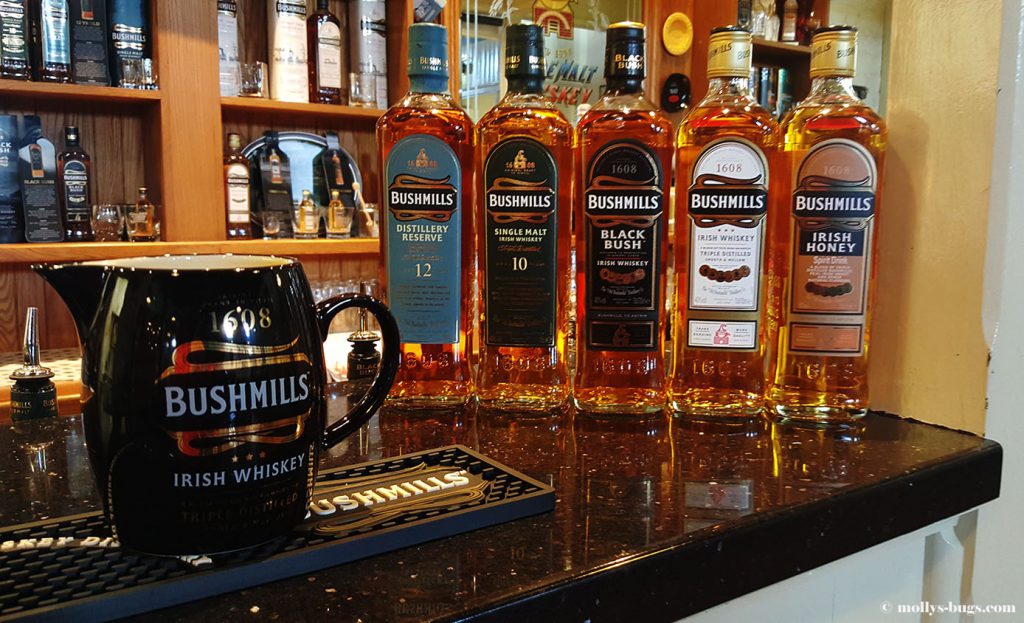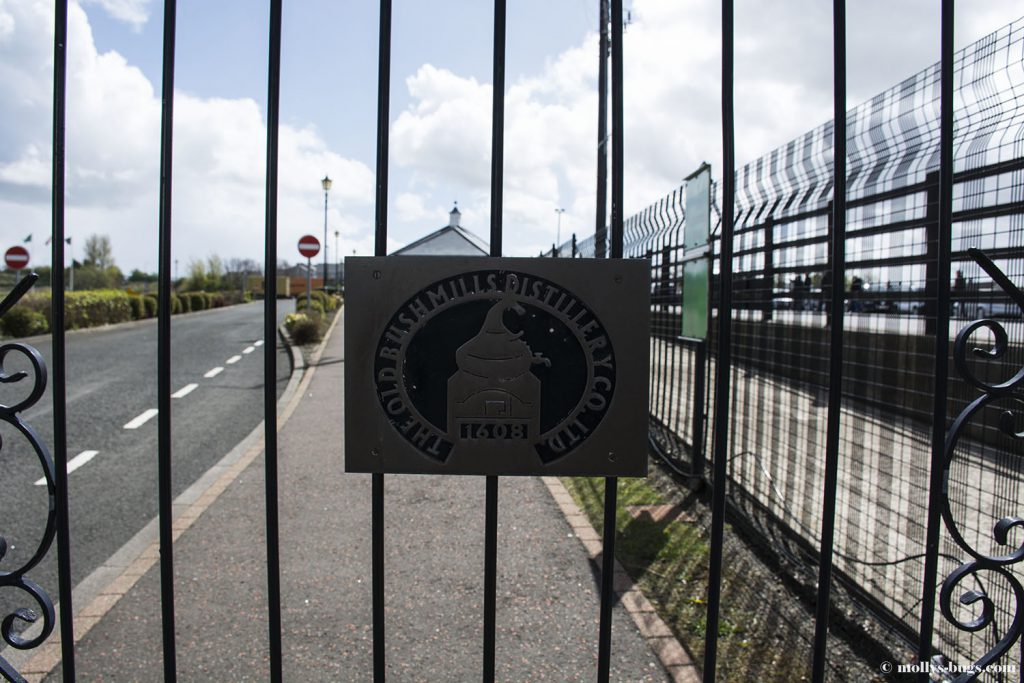 Giant's Causeway, the famous miracle of nature and Northern Ireland's landmark, is located in the north. This name is not accidental – pillars that form Giant's Causeway remind giant stepping stones. They were formed more than 60 million years ago as a result of the powerful volcanic eruption. Basalt came out of bowels of the Earth and, when cooled, formed hexagonal columns of different heights. The tallest column is 12 meters high. When viewed from above, they resemble honeycombs as they are tightly pressed against each other. There are approximately 40,000 columns. This area was declared a World Heritage Site by UNESCO in 1986.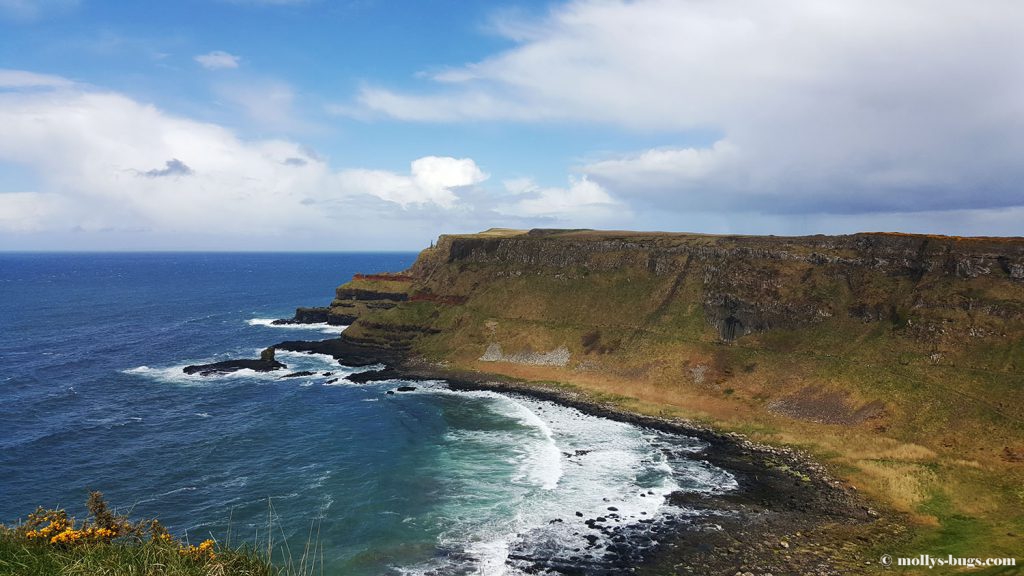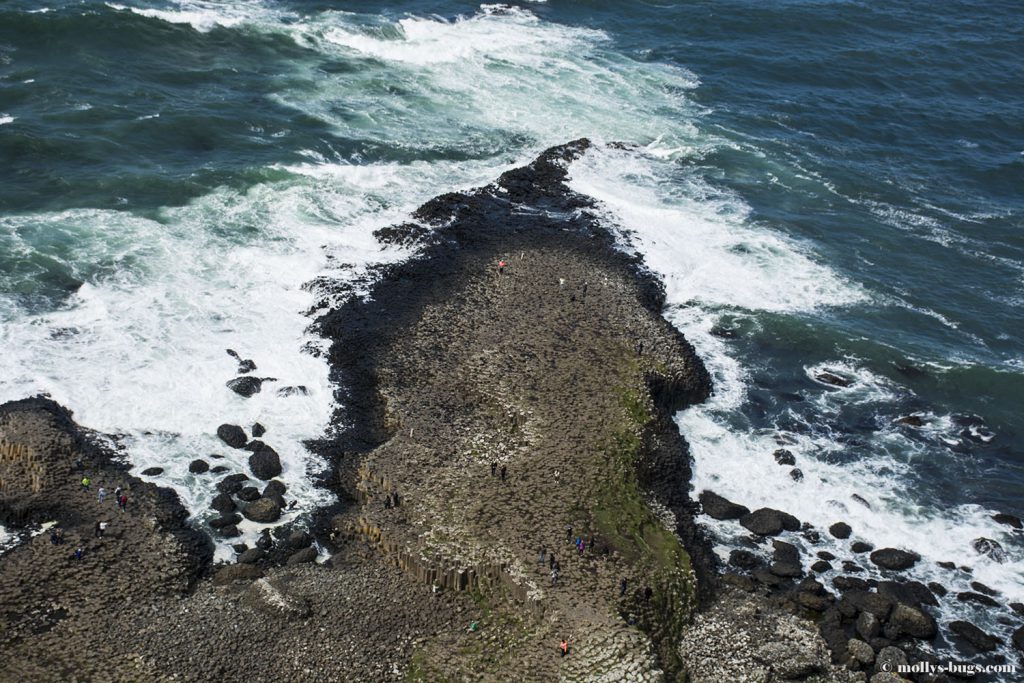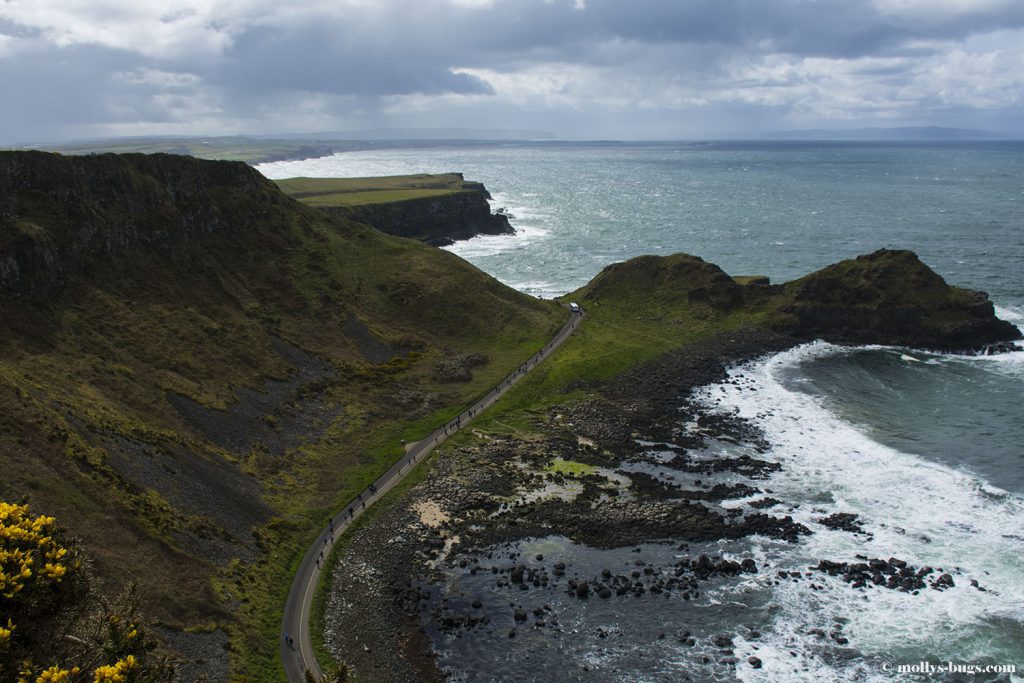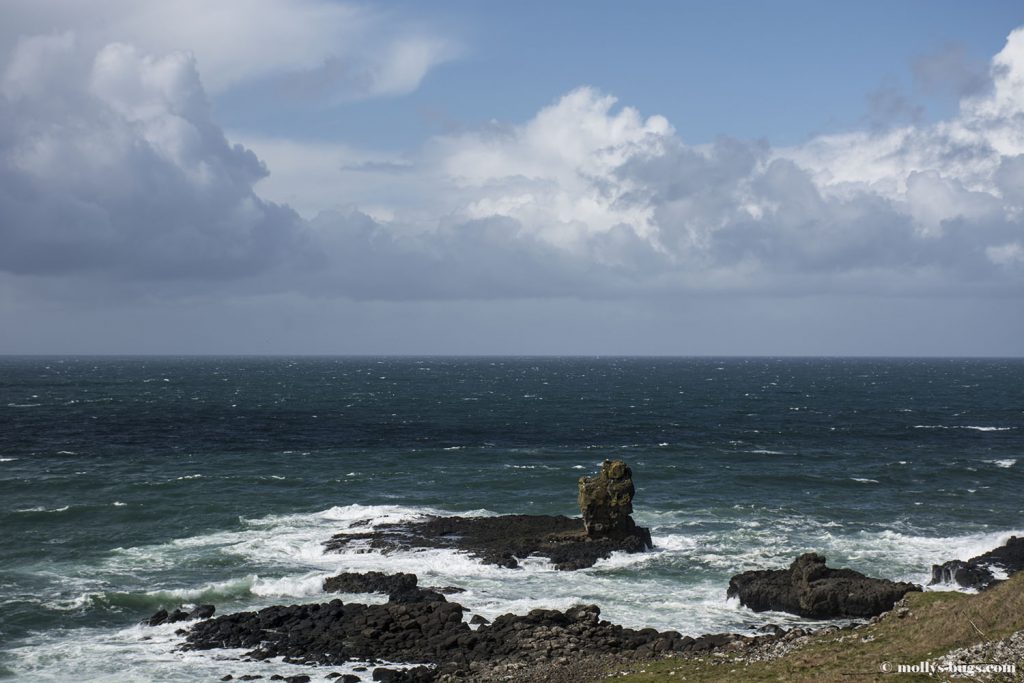 Like everything in Ireland and Northern Ireland, there is a beautiful legend which says that the Irish giant Finn MacCool decided to struggle against the Scottish giant named Finn Gall who lived across the Strait, in Scotland. The Scotsman often hurt the good-natured Irishman, and one day, when his patience snapped, Finn decided to build a bridge across the Strait and fight with his offender. Seven days and seven nights he was dragging and hammering giant stone rods into the sea, and when the construction of the bridge was over, he was so tired that he fell asleep. At that moment, Finn Gall saw the bridge and got the Irish land by the bridge. It would go hard for Finn MacCool, but his clever wife swaddled the sleeping Irish giant as a baby and said to the Scottish giant that is was her baby. When Finn Gall saw the baby, he reckoned that his father must be a giant among giants and he would never win him. He was so afraid that heflew back to Scotland across the bridge destroying the causeway behind him. Today only some plates remained. The story seems to be believable especially if you take into account that the Scottish island Staffa with its famous Fingal's Cave and exactly the same basalt columns is relatively close to the Northern Ireland's northeast coast. A further credence to the legend is stones scattered along the causeway. They resemble objects left there by giants. The total length of the causeway along the coast is about 4 kilometres one way.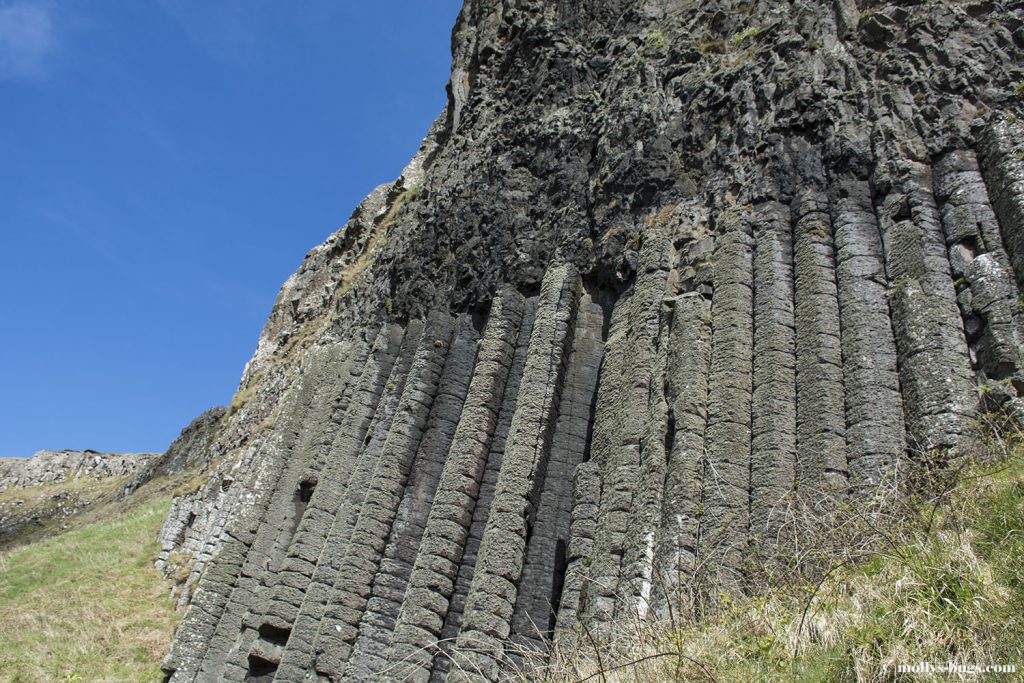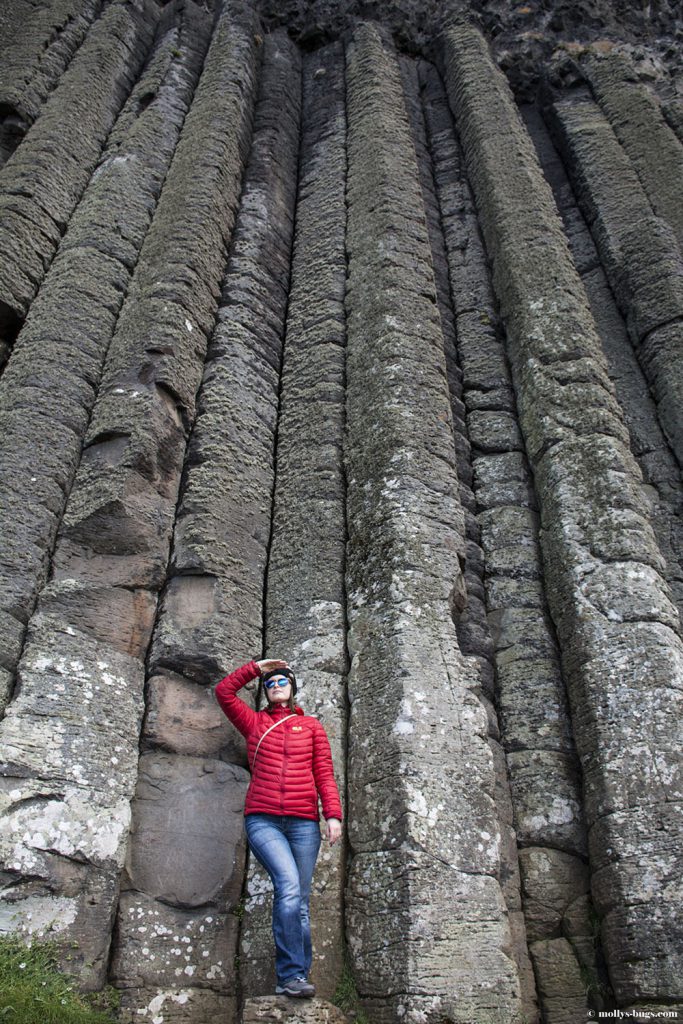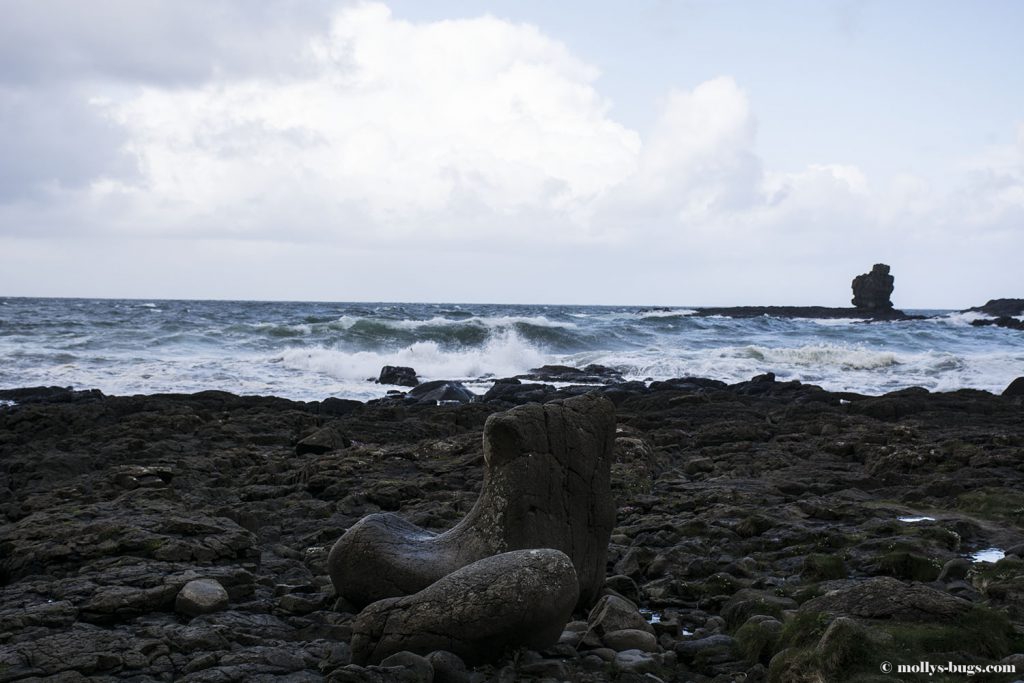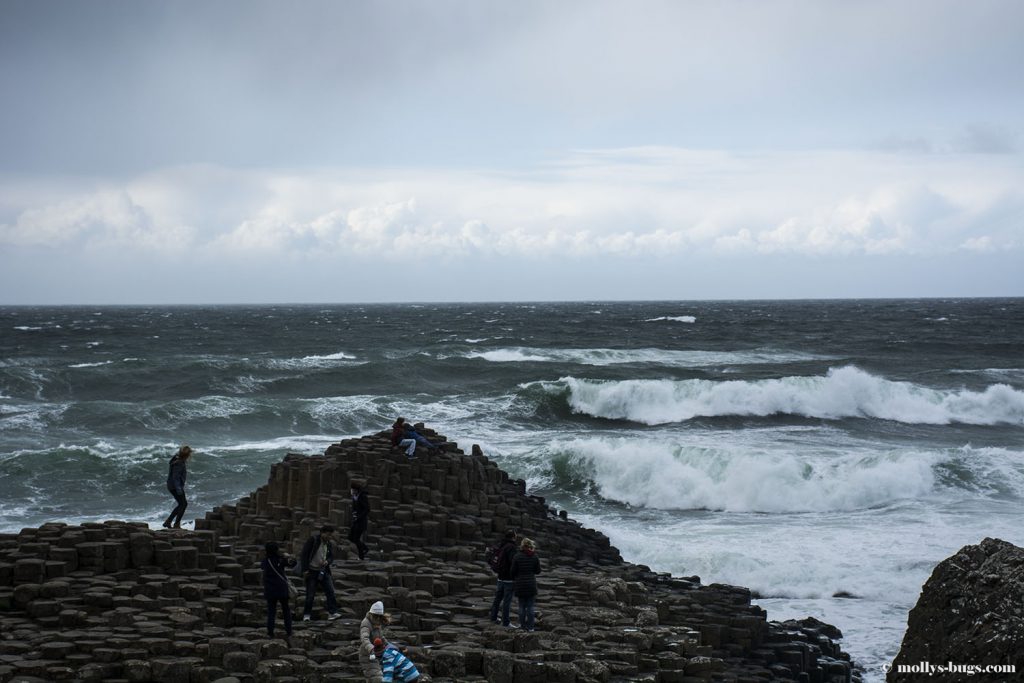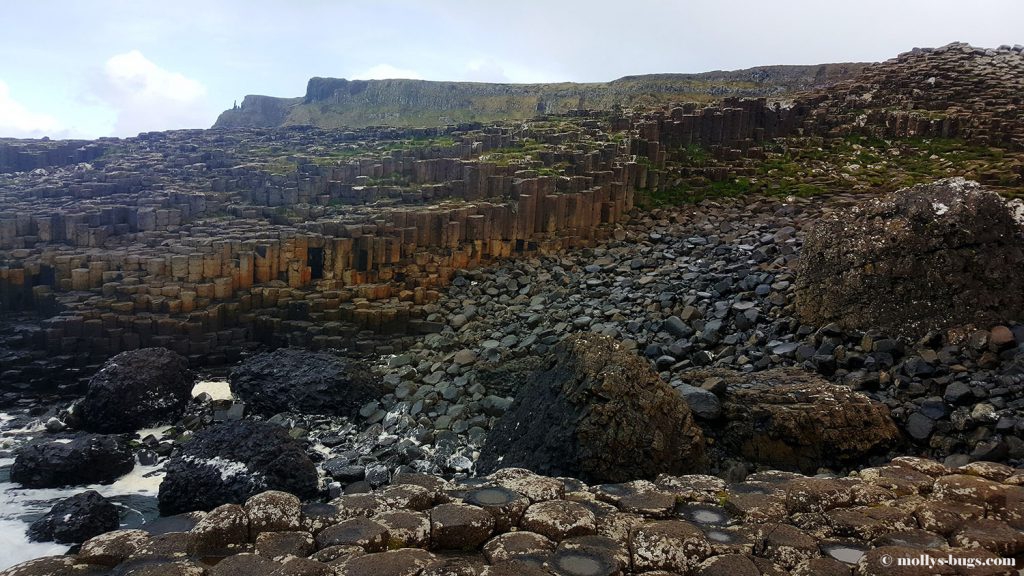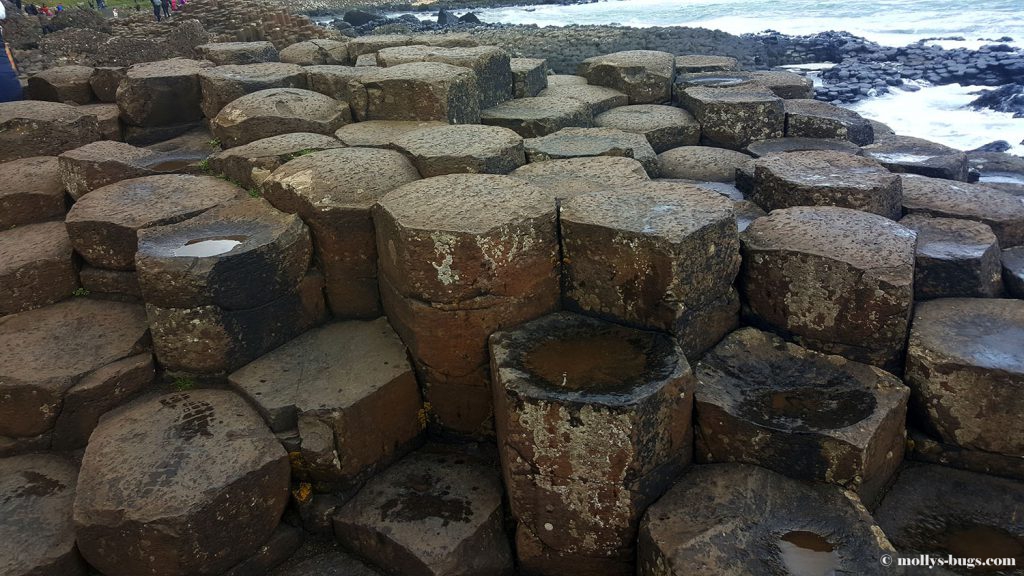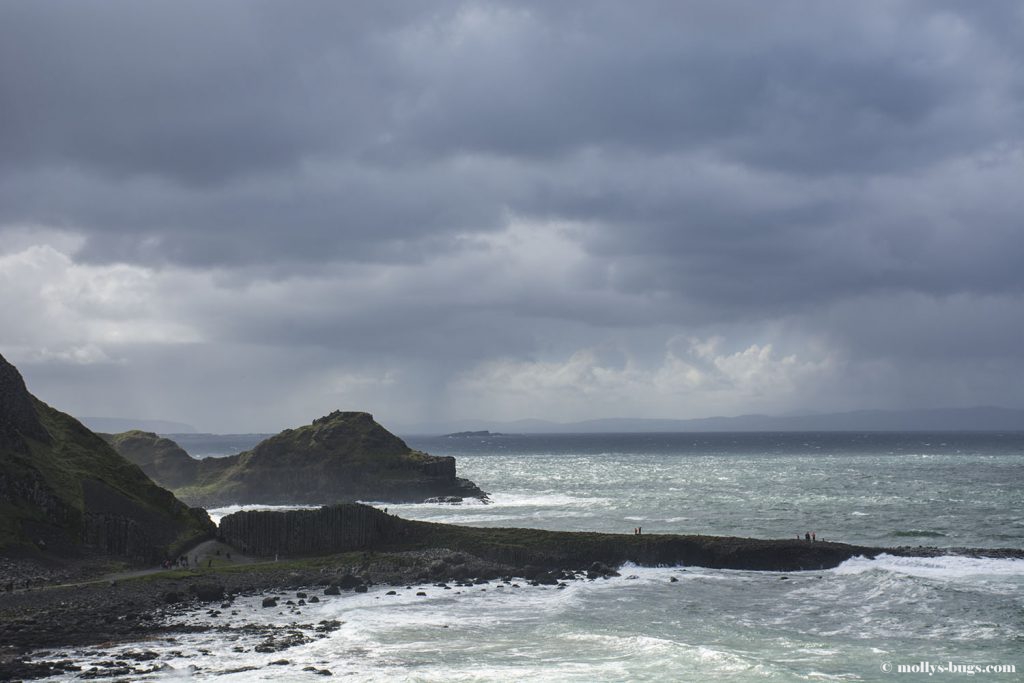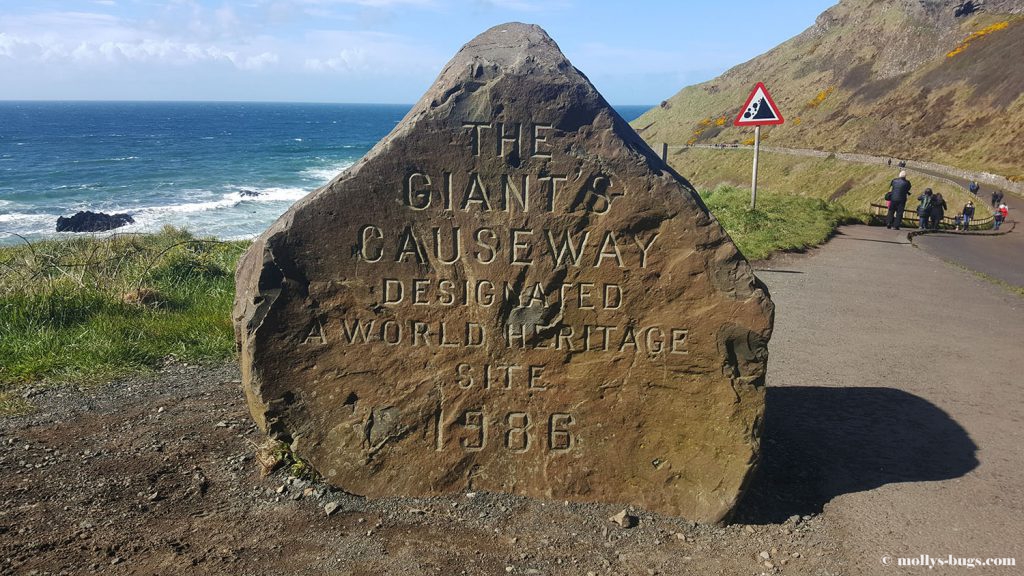 When after having walked to the Giant's Causeway, you still feel energy, finish your busy day with a walk across a bridge. It would be the most breathtaking experience in the literal sense of this word. It is Carrick-a-Rede Rope Bridge connecting the mainland and Carrick, a tiny island. The bridge is only 1 meter wide, 20 meters long but 30 meters above the sea. The rope bridge swings greatly even with the slightest breath of wind giving you a very extreme experience. Needless to say about strongest gusts of wind which are very common in the coast of Northern Ireland. The original bridge was built more than 300 years ago by local fishermen who went to the island of Carrick to pull their boats into the water and pull their boats full of fish out of the water. In 2008, the British Government invested more than 16,000 pounds in the bridge reconstruction project. As a result, it is fully reinforced now with modern ropes and cables. Now, the bridge can withstand loads of up to 10 thousand tons. However, despite its strength, it is very often closed to the public, especially in winter. This is a matter of safety: chances of slipping and falling increase greatly in bad weather with heavy rains and strong winds.In addition,admission to the bridge is restricted in time: you are not allowed to get the bridge even a minute past 05.00 p.m. We were lucky to cross the bridge among the last group of tourists admitted that day. Those who came a few minutes later were not admitted to this extreme ride. It is definitely worth trilling your nerves unless you are not scared of heights.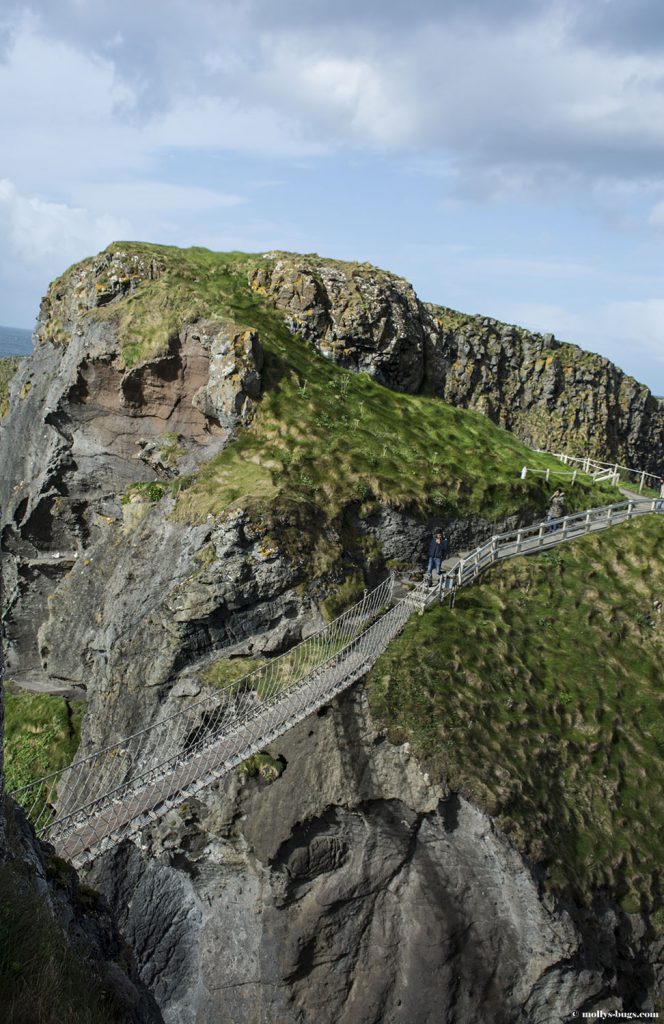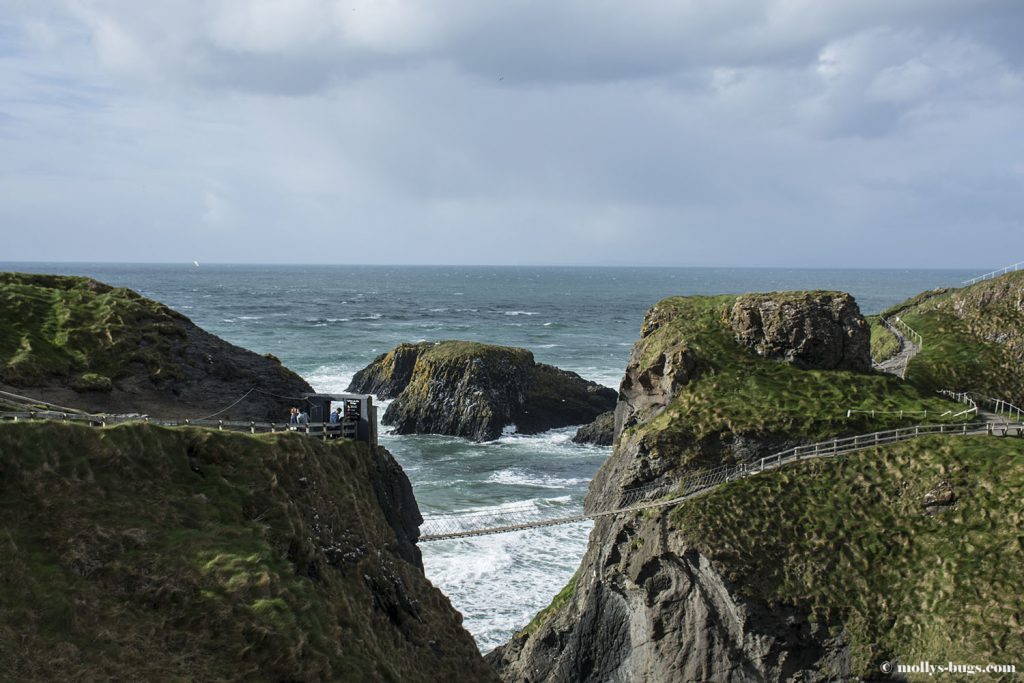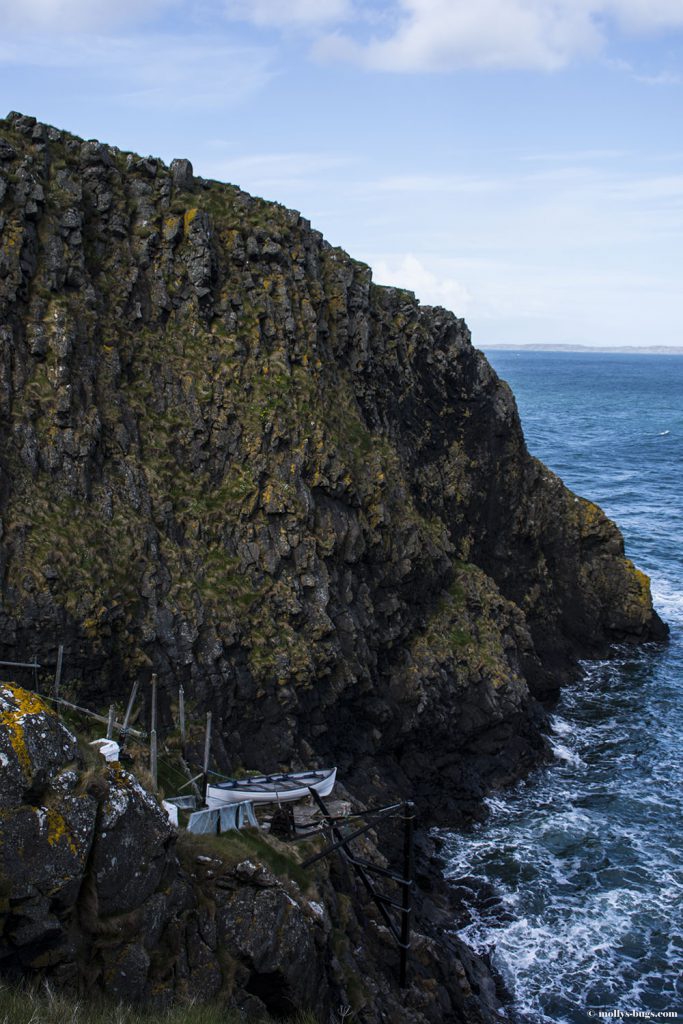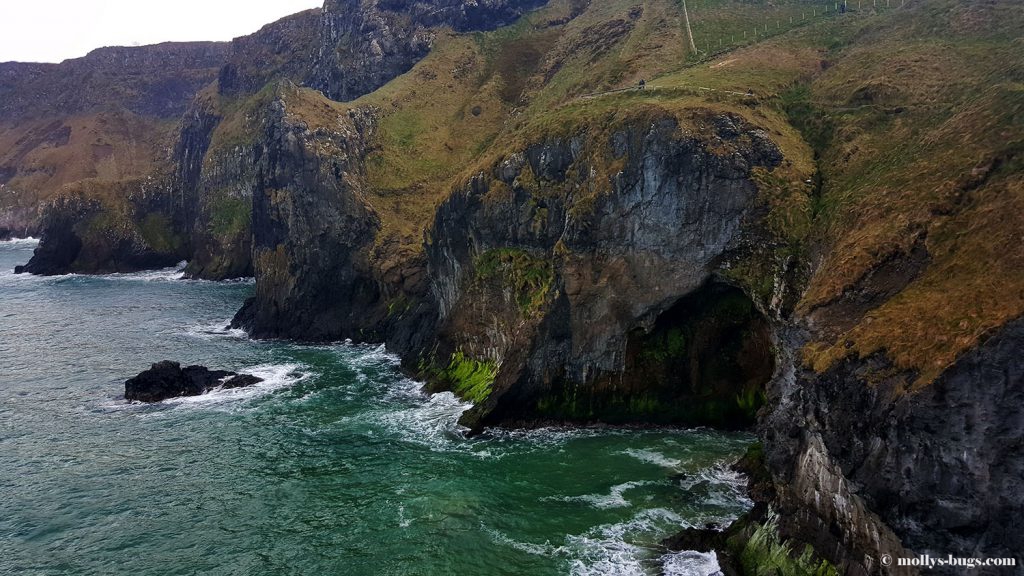 If you are impressed by my story about the harsh Belfast, you will be even more surprised to know that the bloody history of Northern Ireland began in a little old town called Londonderry, not in the capital. What happened there? It was here where a notorious armed conflict called Bloody Sunday took place. In January 1972 in Bogside, the suburbs, the UK forces opened fire against civilians who joined the protest movement to defend their civil rights.Thirteen peaceful protesters, including six minors and a Catholic priest, were killed. Five of them were shot dead in the back. Those events immediately burst out a wave of unrest all over Ireland. In this town, the population is represented by Catholics, who make up 80%, and Protestants who make the remaining 20%, and religious conflicts occur between them even today. Unfortunately, we spent little time in this city to dive into its atmosphere. Next time we'll fix it.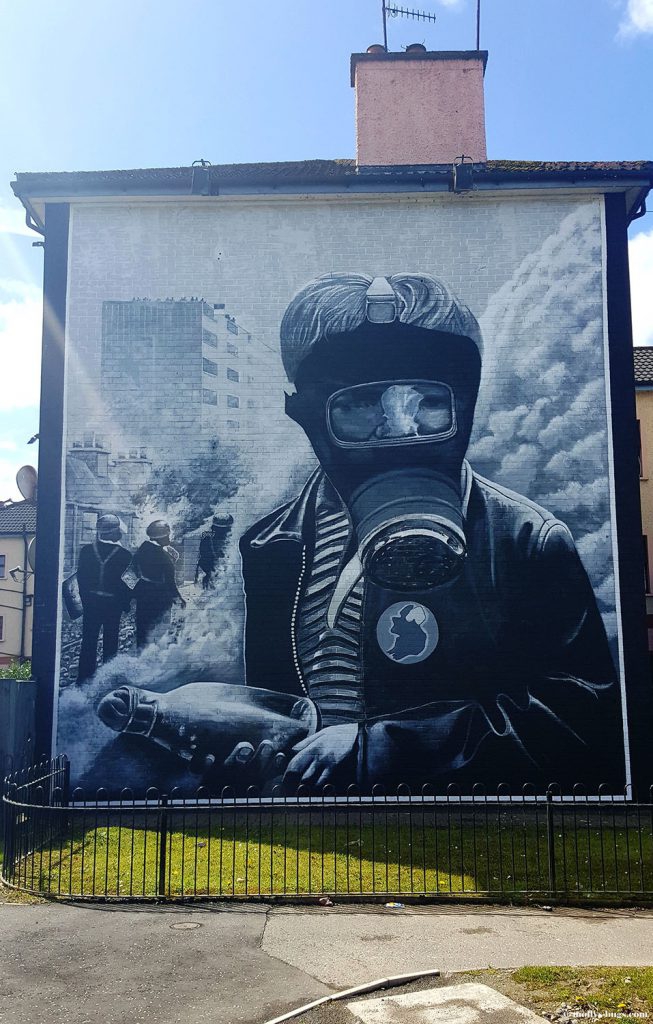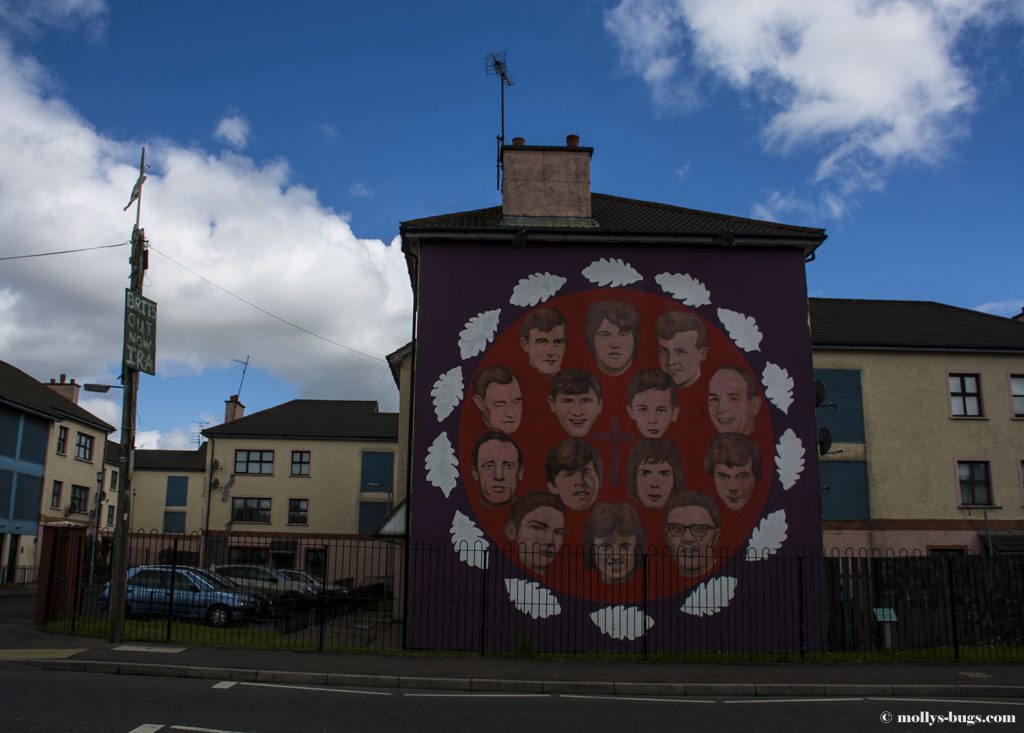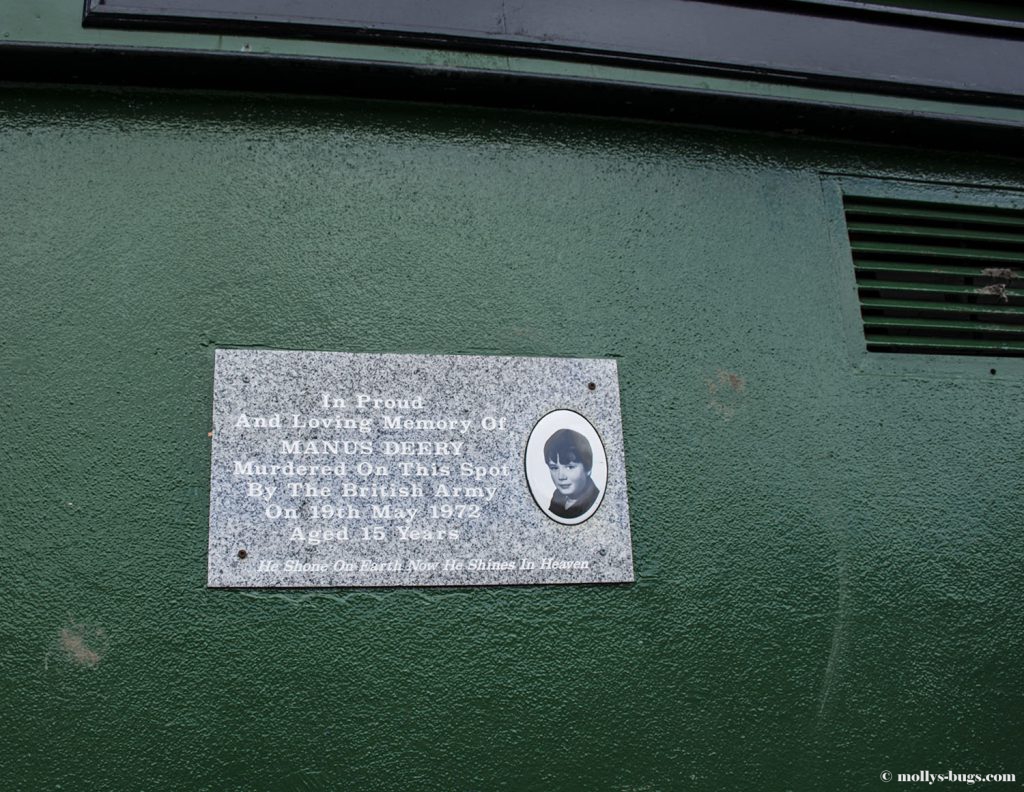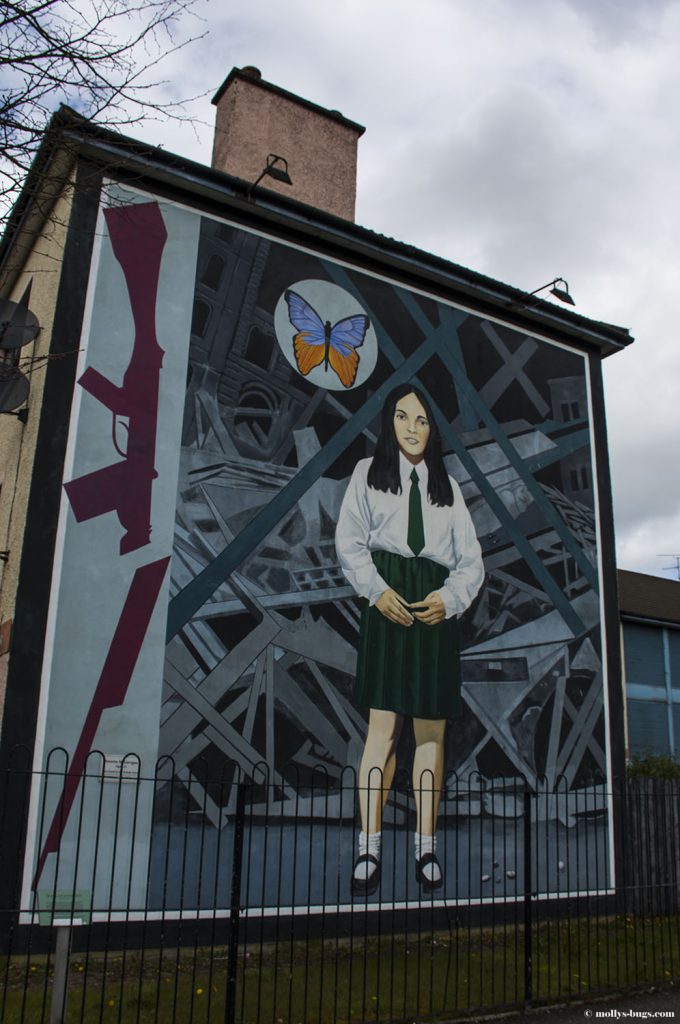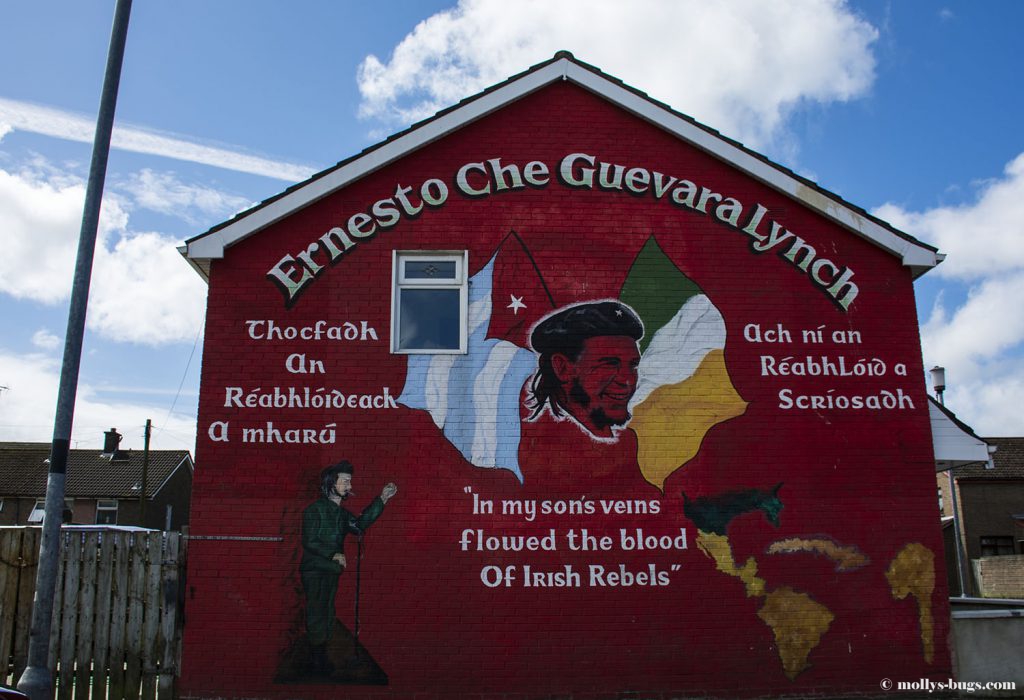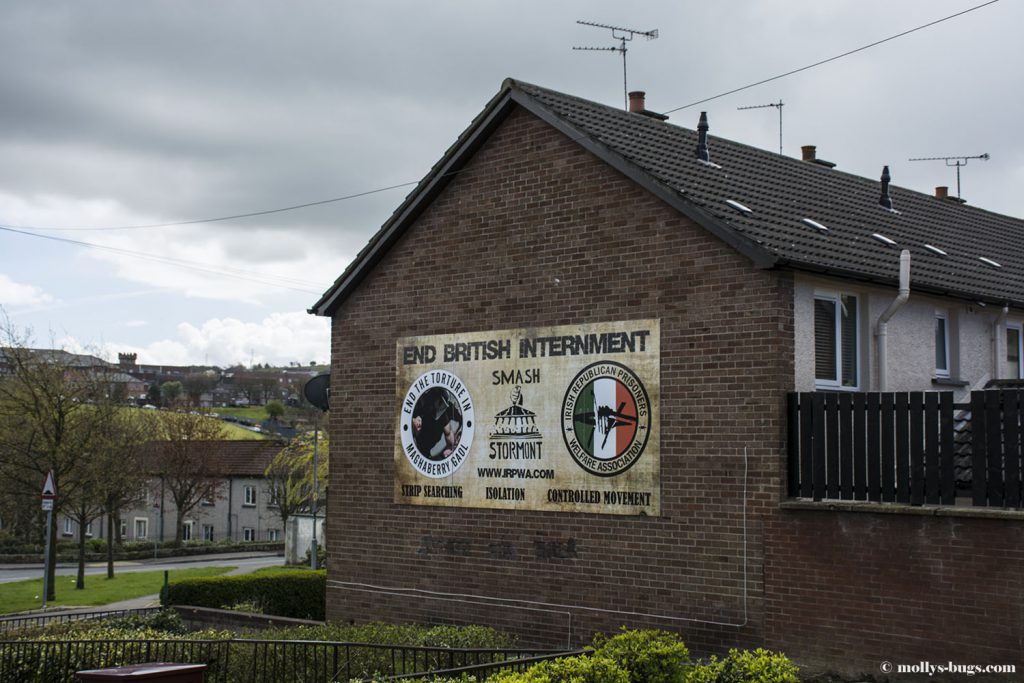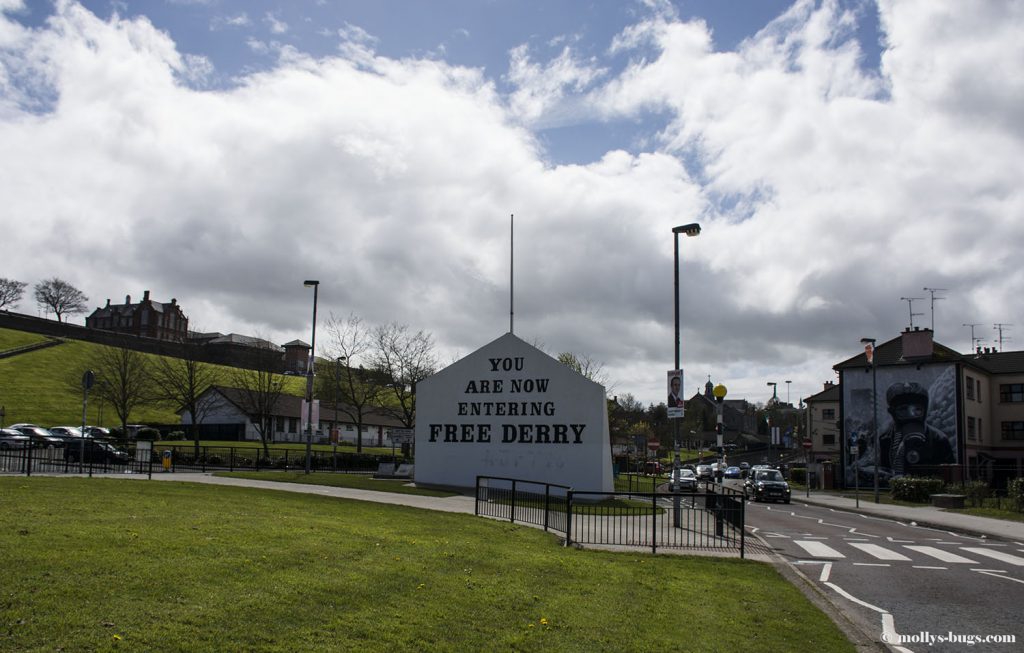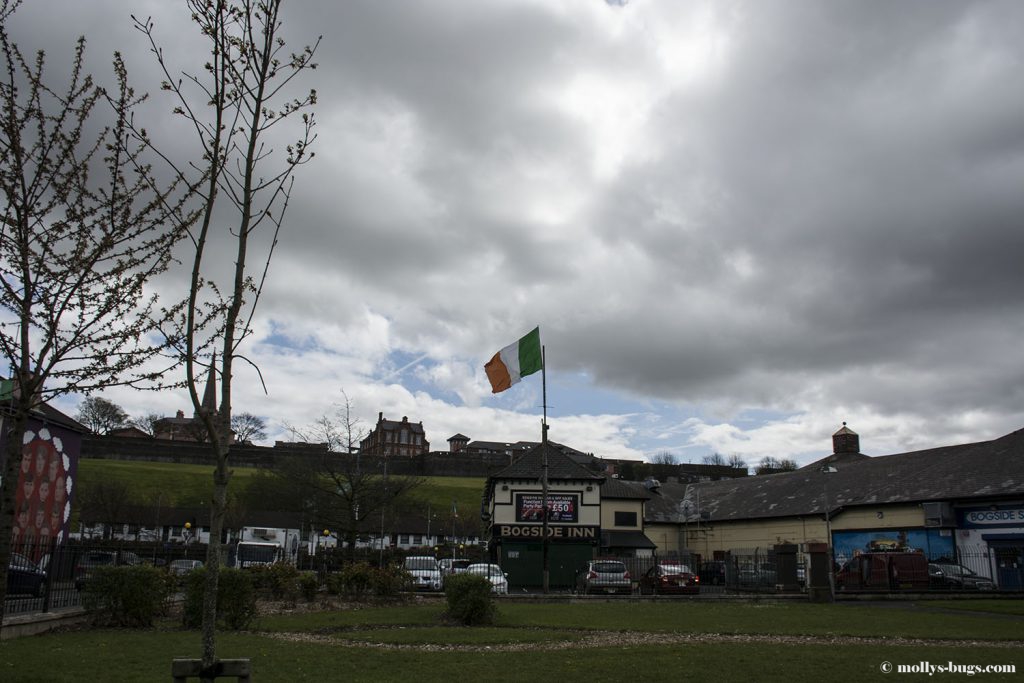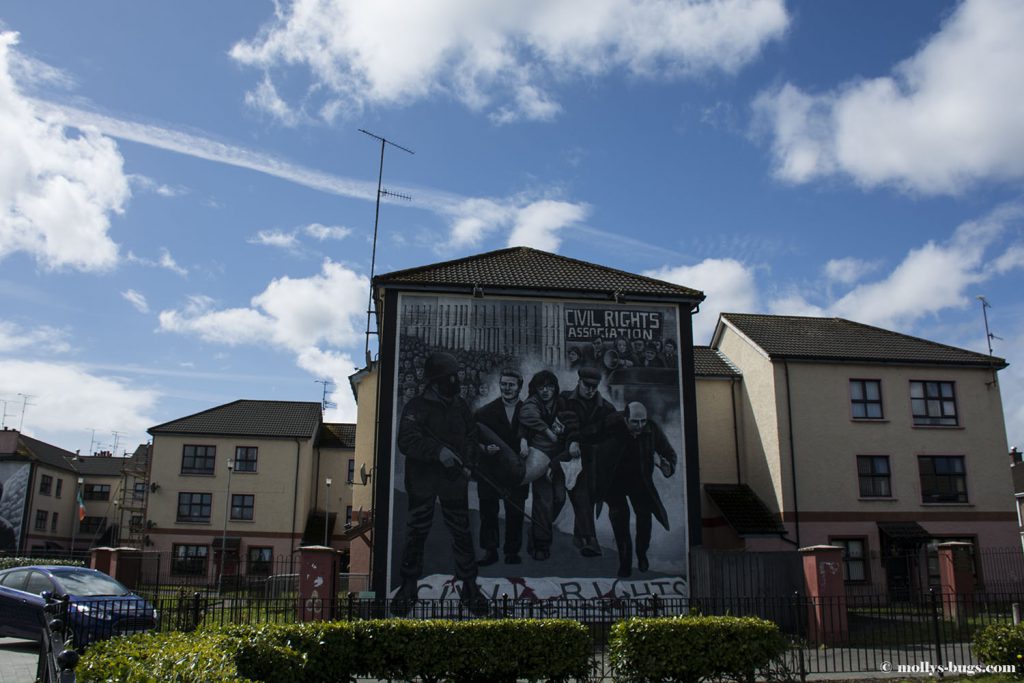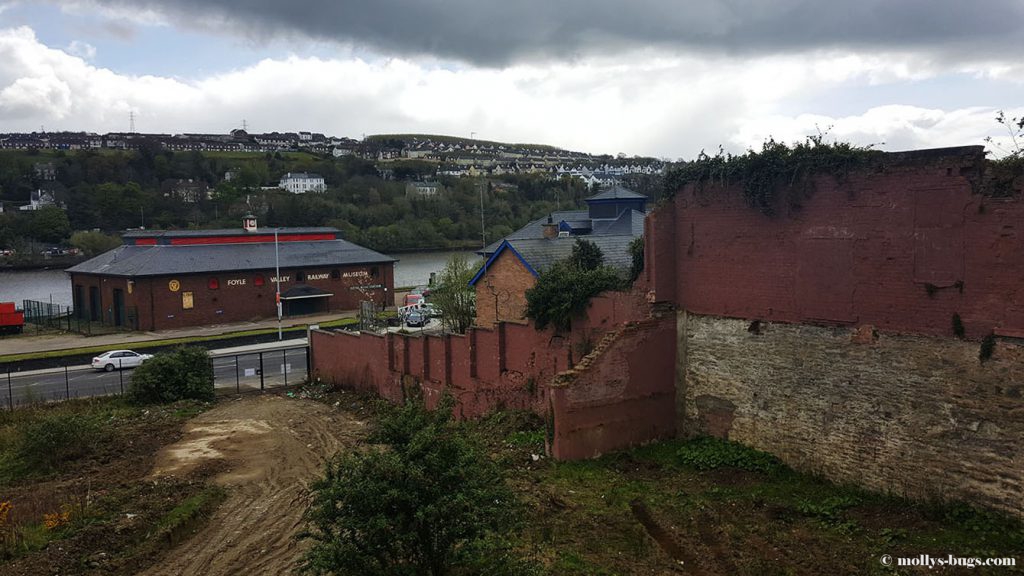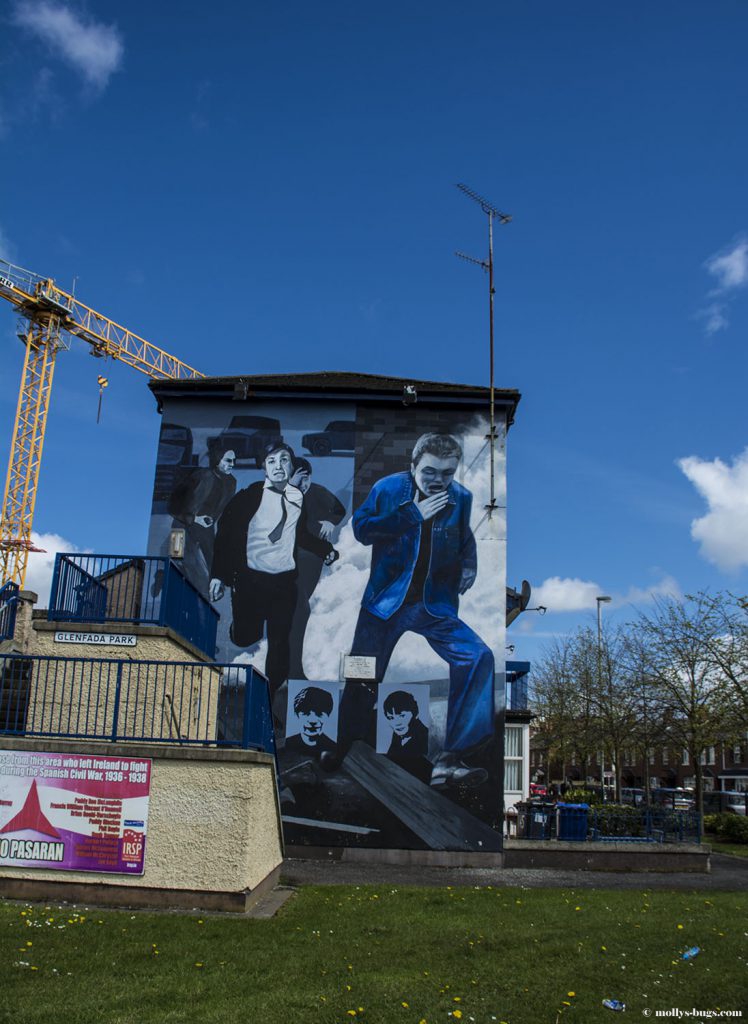 Immediately near the border of Ireland and Northern Ireland, we found a wonderful well-preserved circle of stones known asDrumskinny Circle. This name can be translated from the Irish as the Knife Ridge. The circle consists of 24 stones. It was built around 2,000 B.C. and discovered in 1962 only. We saw a lonely donkey near the rocks. The donkey was very friendly and ran to welcome us once he has noticed us.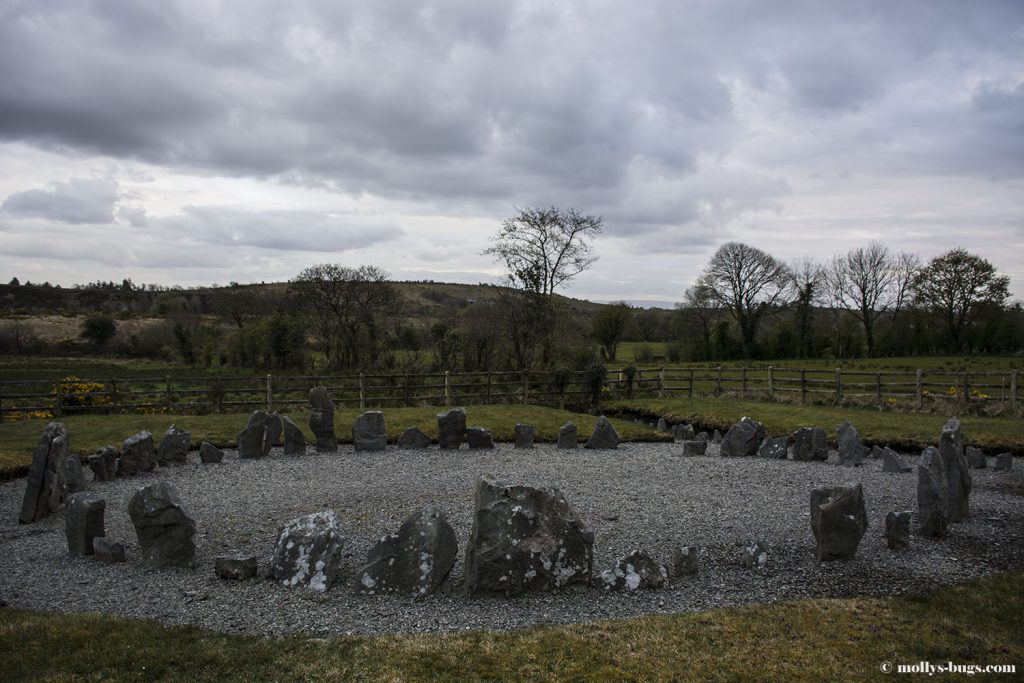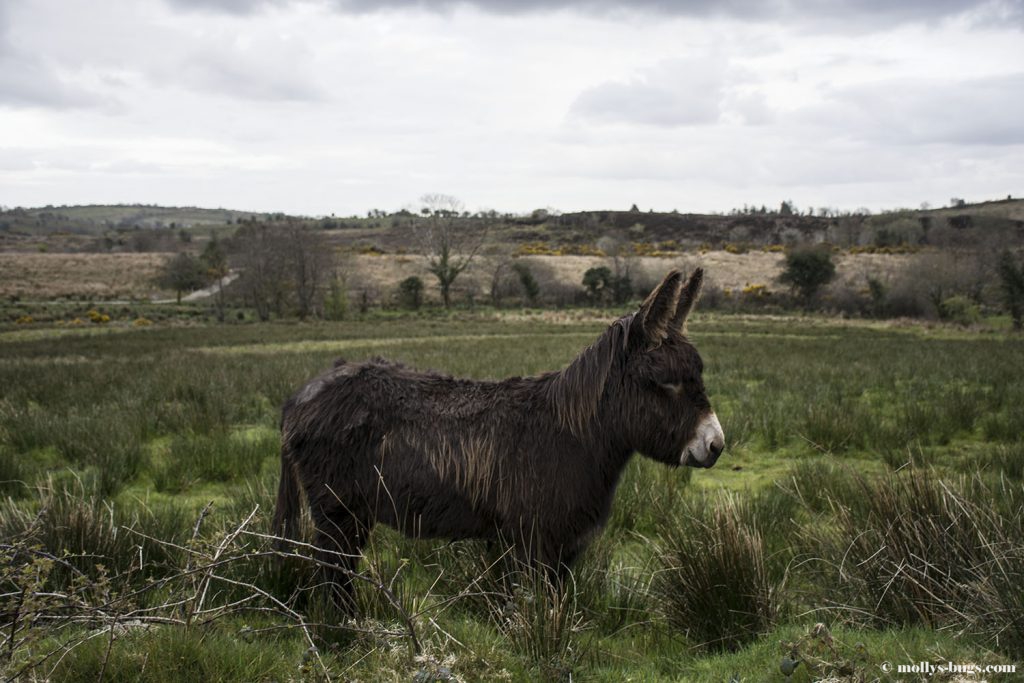 The Marble Arch Caves are very close to border of Ireland and Northern Ireland. This is a large network of underground caves full of stalactites and stalagmites. We were attracted by an opportunity to explore the caves by taking a ride in a boat down an underground river. However, when we got there, the level of the underground river was so low that we had nothing but explore the caves by feet. The caves were discovered as early as 1895 when cavers did not have sufficient equipment to explore deep and dark underground spaces. Those people did risk their lives when immersed into eternal darkness and cold. Edouard Martel, a world-famous cave explorer, geographer and cartographer, discovered these caves. The caves have many kilometres of tunnels but guided tours are available only in a 1.5 km area which is illuminated and well-equipped. If you are going to explore the underground caves, make sure you take warm clothing and good hiking shoes as it was very damp and wet inside. The caves were declared as a World Heritage Site by UNESCO and are strictly protected. There is a huge geopark around the cave where you can enjoy a very beautiful natural landscape and feel you are a character of an Irish folk tale.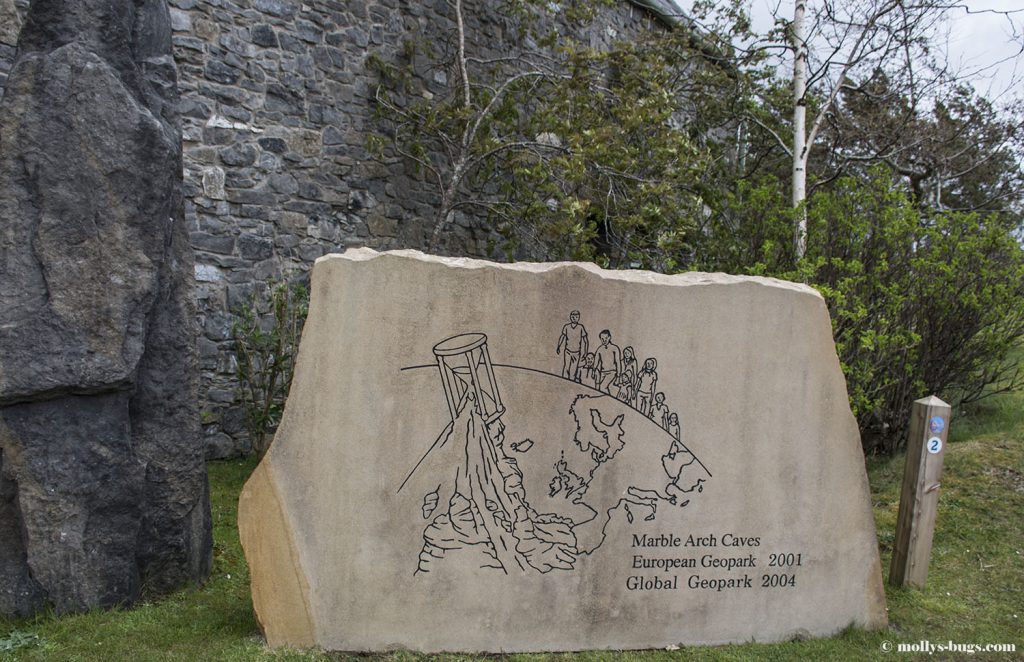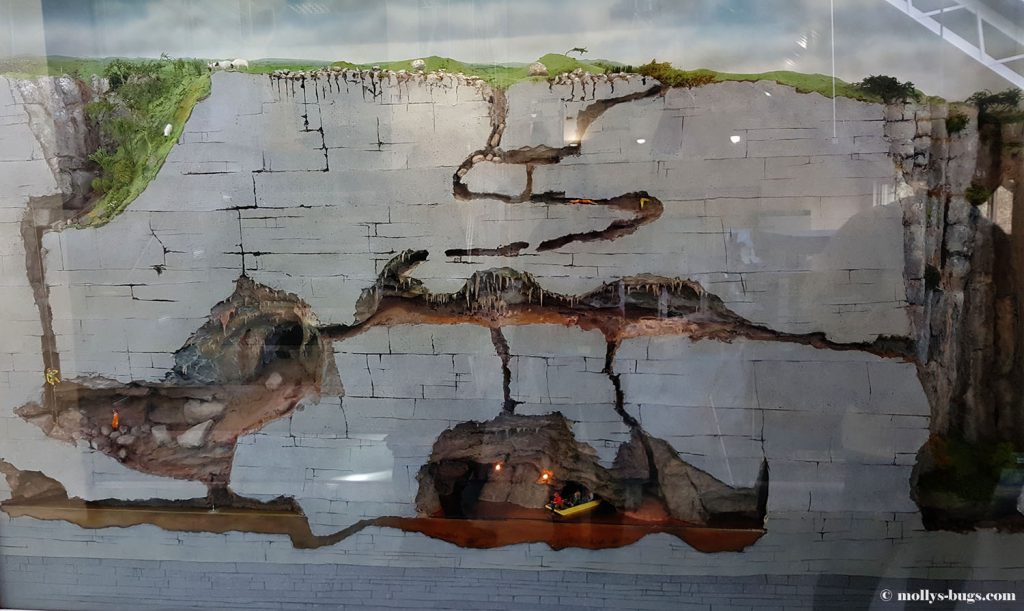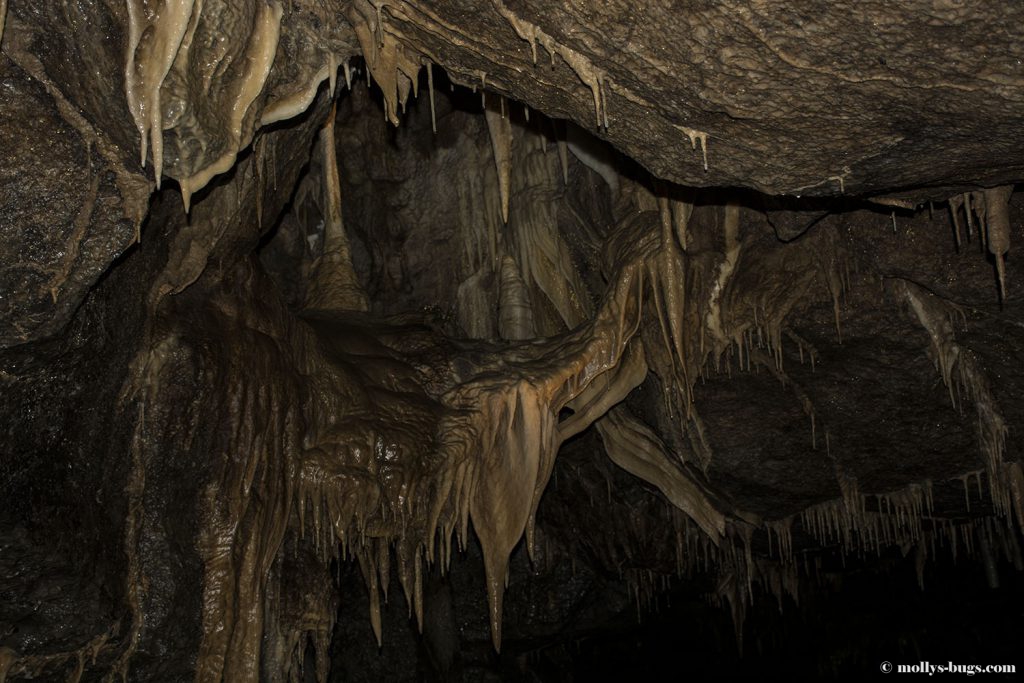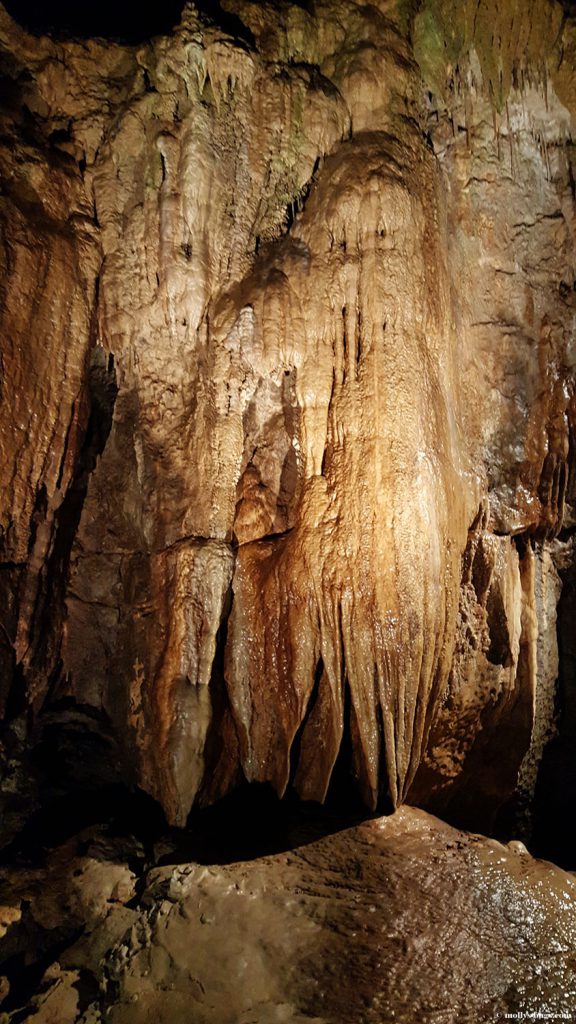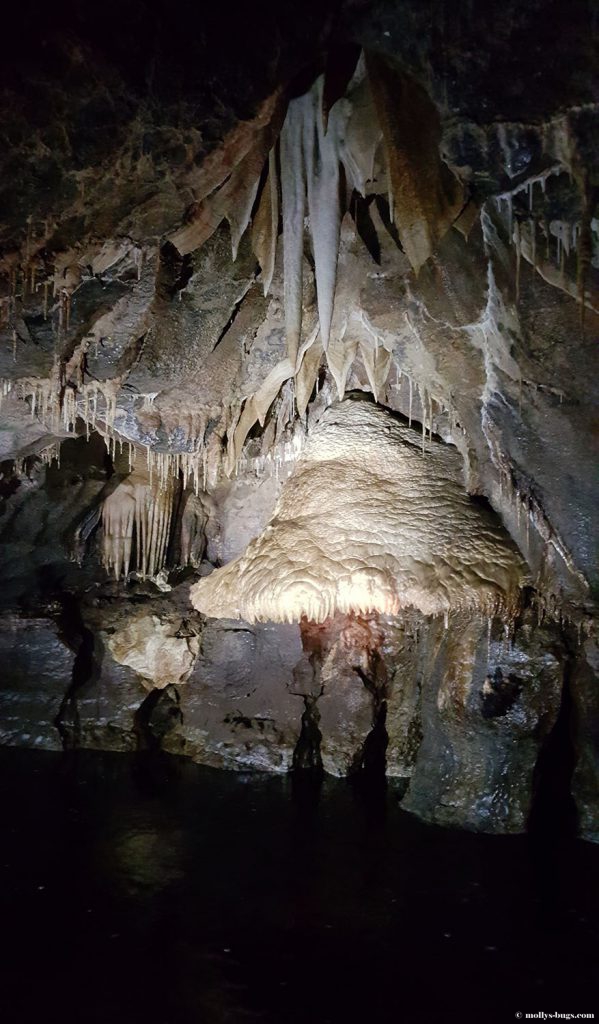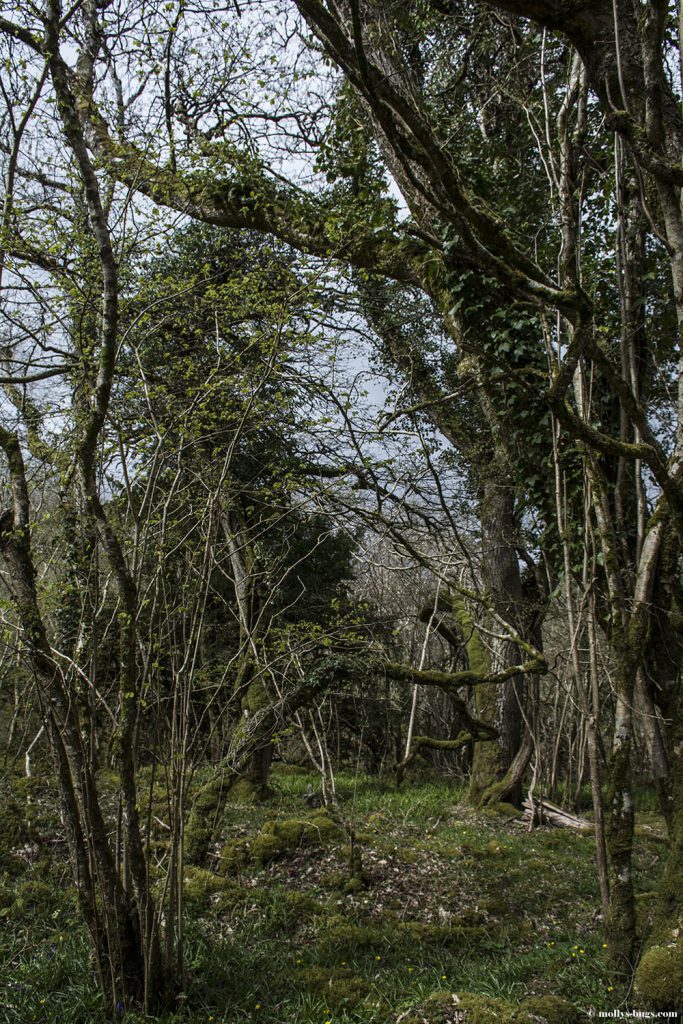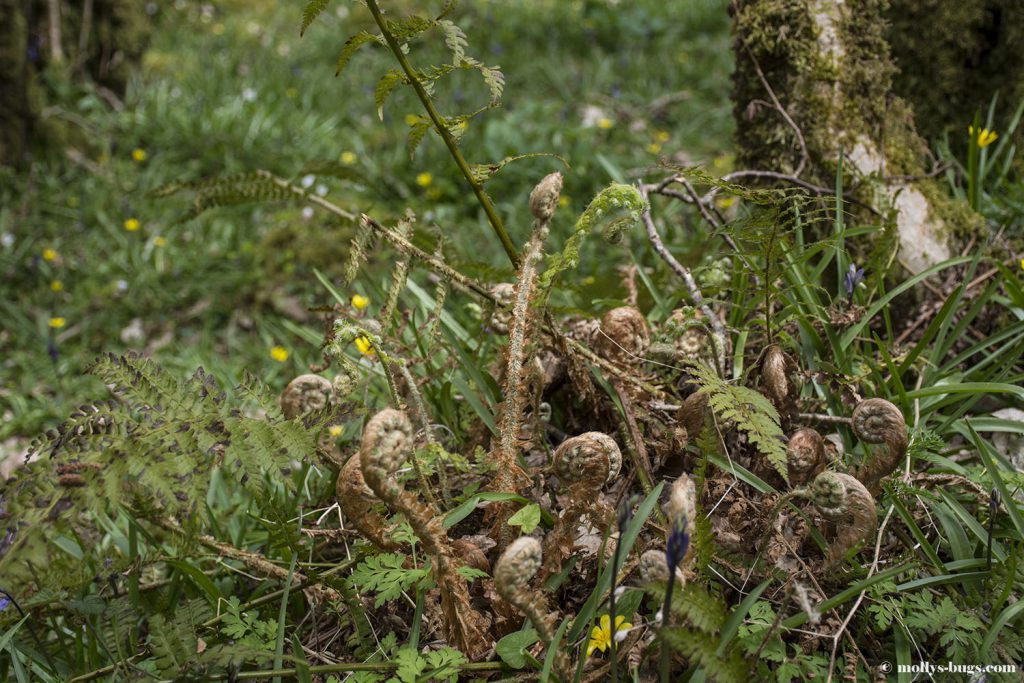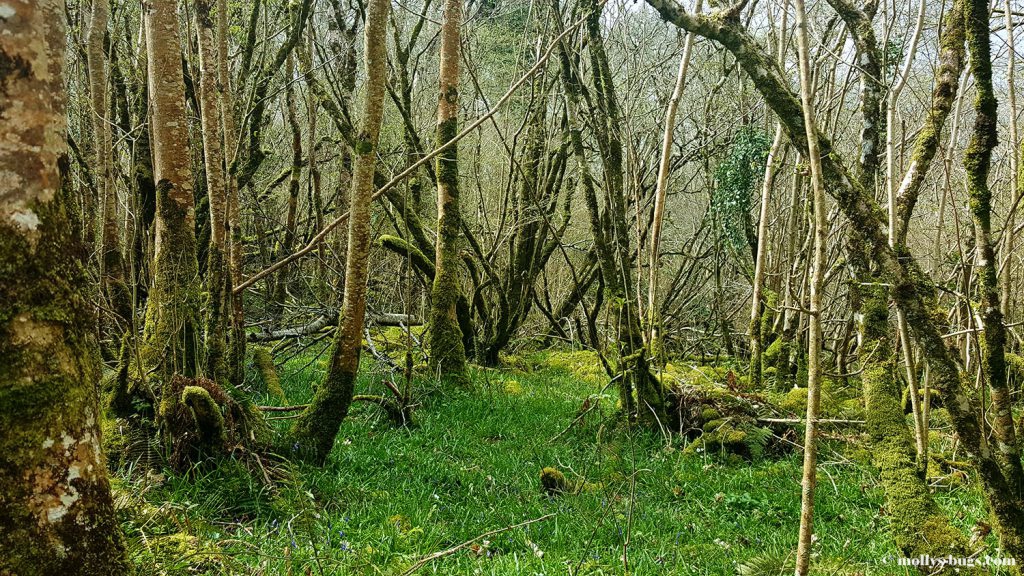 To keep in mind all points of interest and distinguish the sights of Ireland from those of Northern Ireland was not an easy task for a traveller, but I hope my story could give you just a little insight into attractions of the beautiful Emerald Island I would certainly come back again.
You may also like:
All You Need to Know Before Traveling to Ireland
A City of Pubs, a City of Bridges, and a City of Colourful Doors: That's All about Dublin
Belfast: a Harsh City of Contradiction
The Capital of Northern Ireland