We feel differently in different cities. Budapest much beloved by almost everybody may bring no emotions to your heart but a small town in northern Spain makes you thinking of it all the time and coming back again and again. My own explanation of this phenomenon is quite easy – any city, regardless of its size, has its own vibrations, so both, the city and you, are either in tune with each other or remain absolutely cool to each other. Sometimes cities make you feel you're at home even if you've never been there before. That's when Love happens. That's exactly what happened to me in Edinburgh, which is always in the top of my personal charts and ratings. None of all cities I've visited so far can get Edinburgh out of my heart.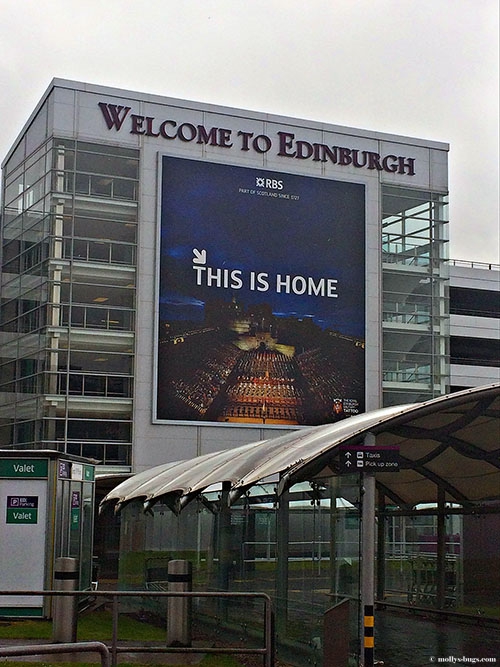 The first impression after arrival to Edinburgh is that you don't understand English at all even if you've thought the day before you had a good command of English. It was then when we recalled all Englishmen's jokes about the Scottish language and gave them their dues –this is not just for nothing. The Scots' English was influenced by a Scottish dialect and admixed with words from ancient Gaelic. So, take a deep breath and be patient – you need time to get used to the strange dialect of locals. And there's one more thing to get accustomed to – left-hand traffic that's absolutely unusual for us. Especially be careful when crossing a road: look right first and then go.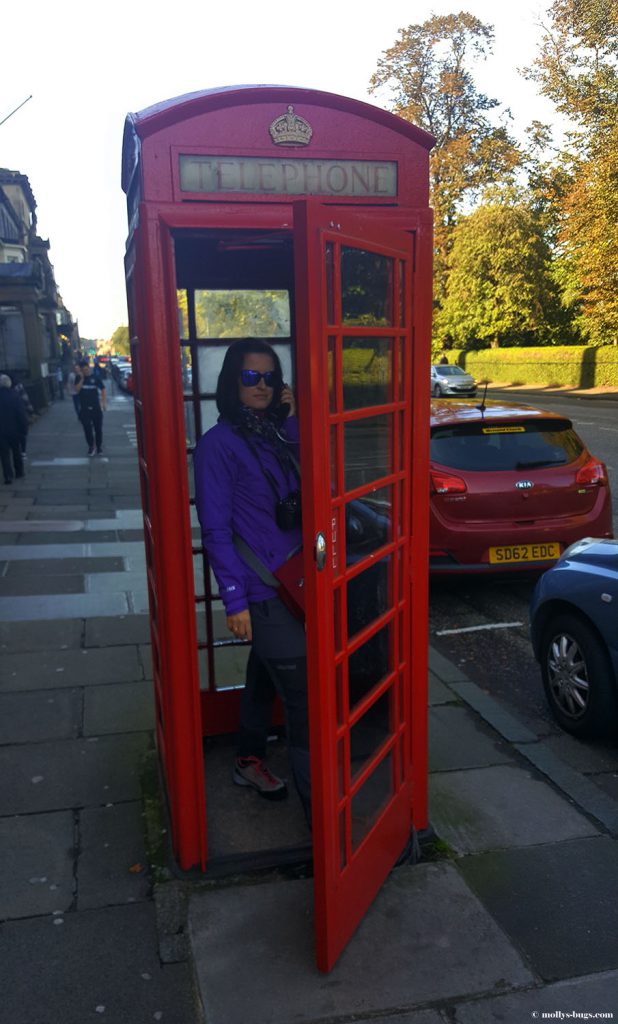 Edinburgh became the capital of Scotland, a part of the United Kingdom of Great Britain, in 1437. Over its long history, the city survived many dark days and troubled times which were reflected in its architecture, culture and mind-set of the Scots. The population of Edinburgh is quite small – about 500 thousand people. A taxi driver told us that the industrialized Glasgow where the population exceeds all other cities in Scotland by several times, have a grievance against Edinburgh because the latter has the status of the capital.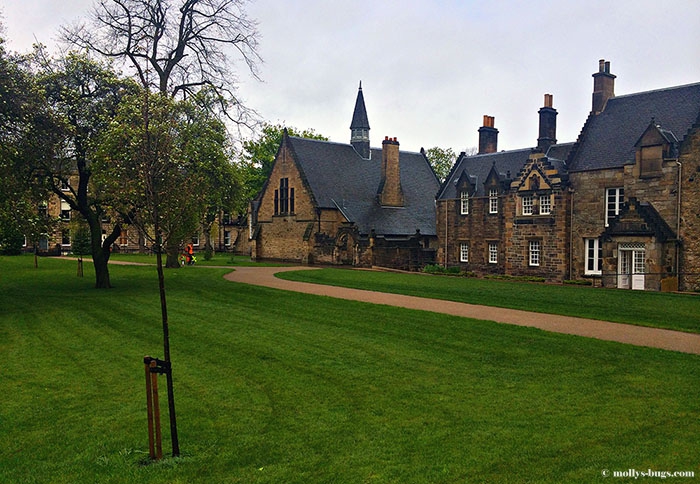 Edinburgh won't surprise you with high-rise buildings like New York, you won't find historical ruins, as you see in Rome, and the weather won't please you with as many warm sunny days as you enjoy in Barcelona. Here you indulge in the unique medieval atmosphere of the ancient city that may not suit everyone's taste. Especially you will feel it on the main street of Edinburgh – The Royal Mile.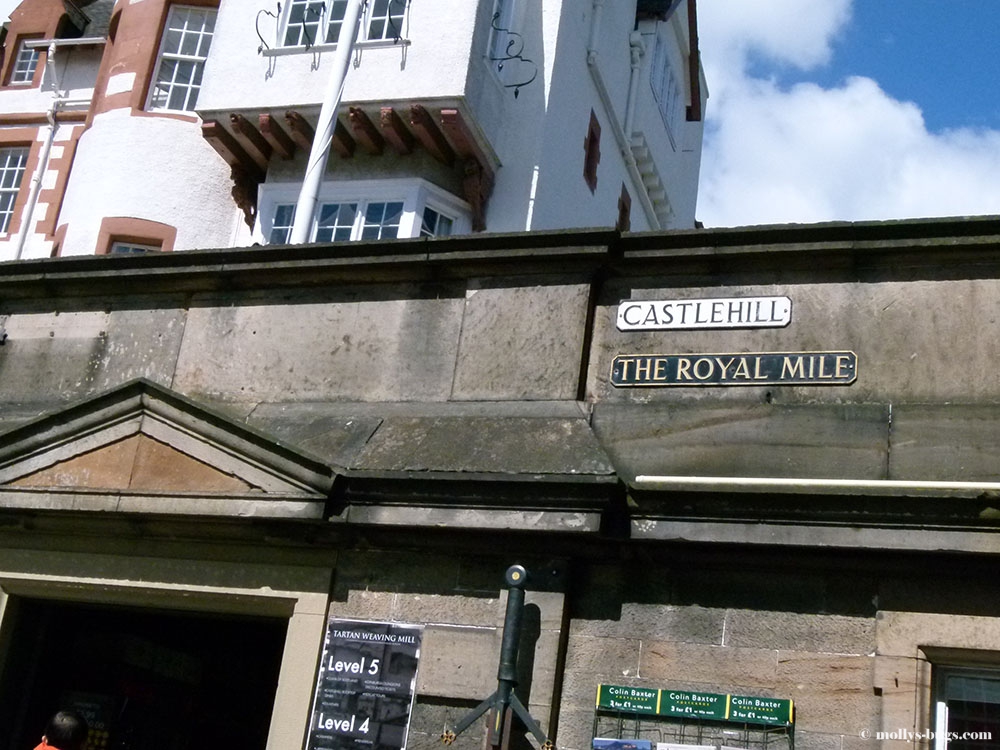 Start exploring the city with visiting its main street – The Royal Mile, the number-one tourist attraction with all kinds of souvenir shops selling absolutely everything: from kilts to small bottles of Scotch and magnets. But don't hurry to spend all your money there, because most of the goods are intended for tourists meaning that the quality will be quite low. If you would like to buy an authentic Scottish kilt, you should google kilt makers and you won't be disappointed with the quality because your kilt will serve you forever.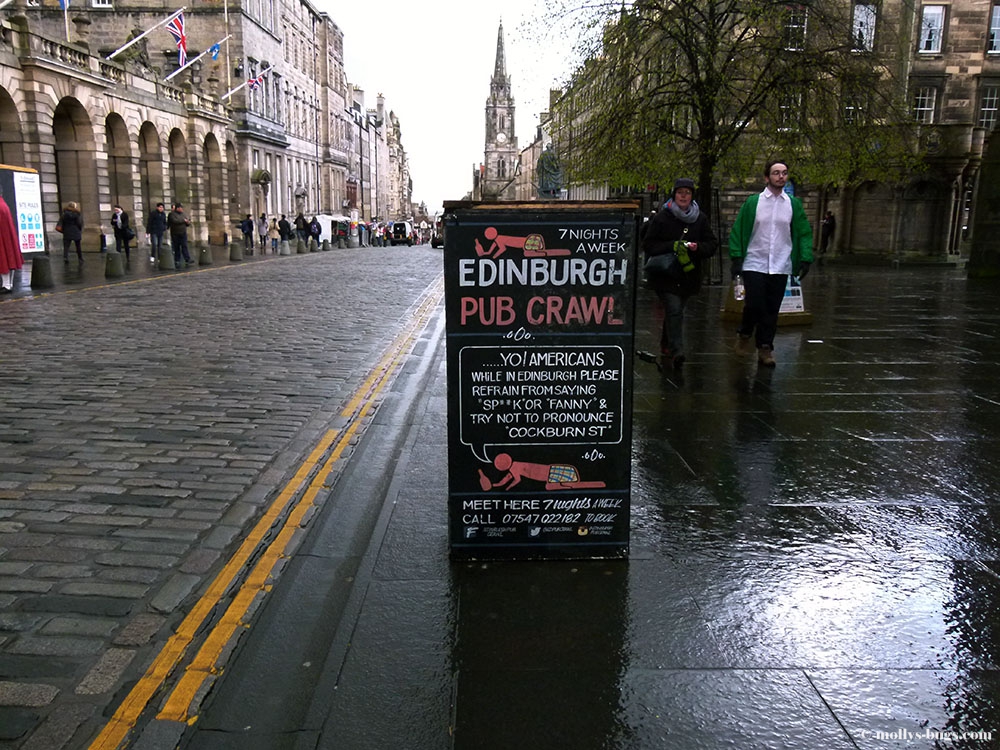 The Royal Mile is 1.8 km long. It starts from Edinburgh Castle and stretches down to the Palace of Holyroodhouse. When you walk down the Royal Mile, amazingly beautiful and interesting places will be waiting for you literally at every corner.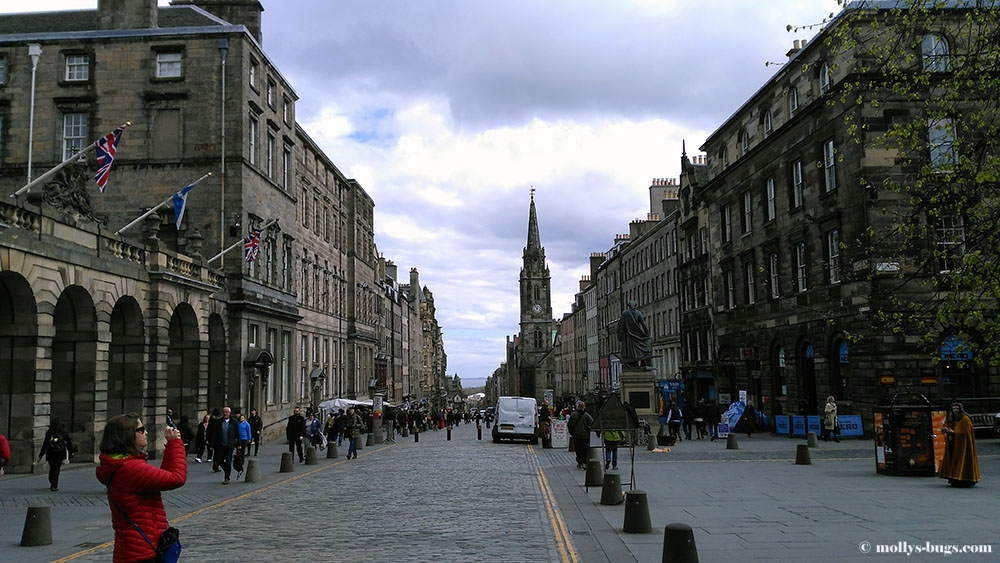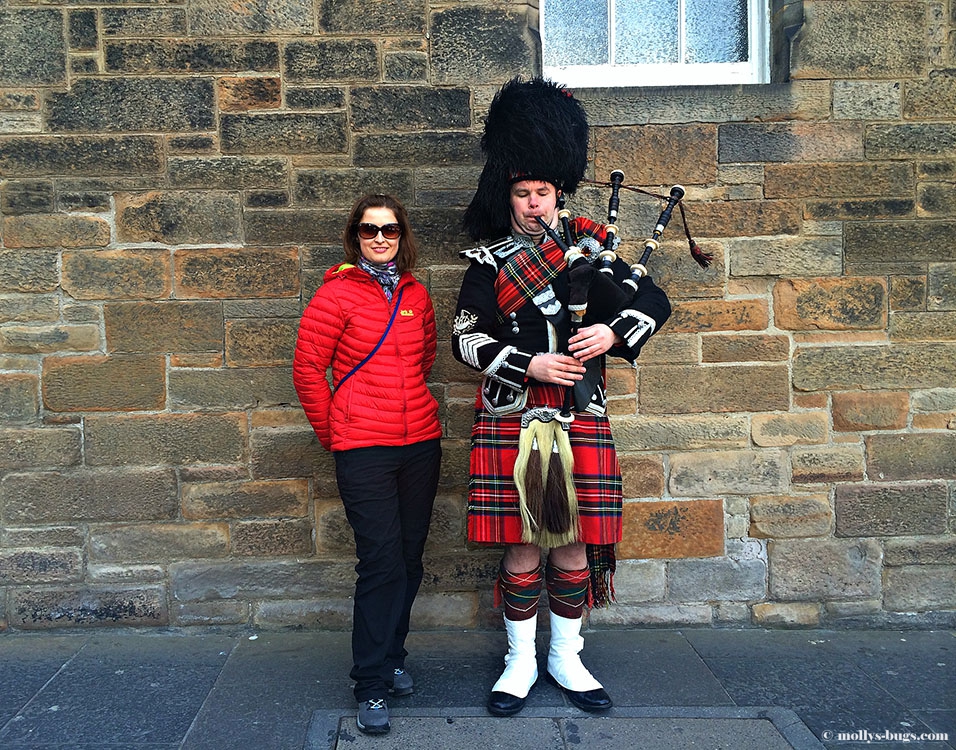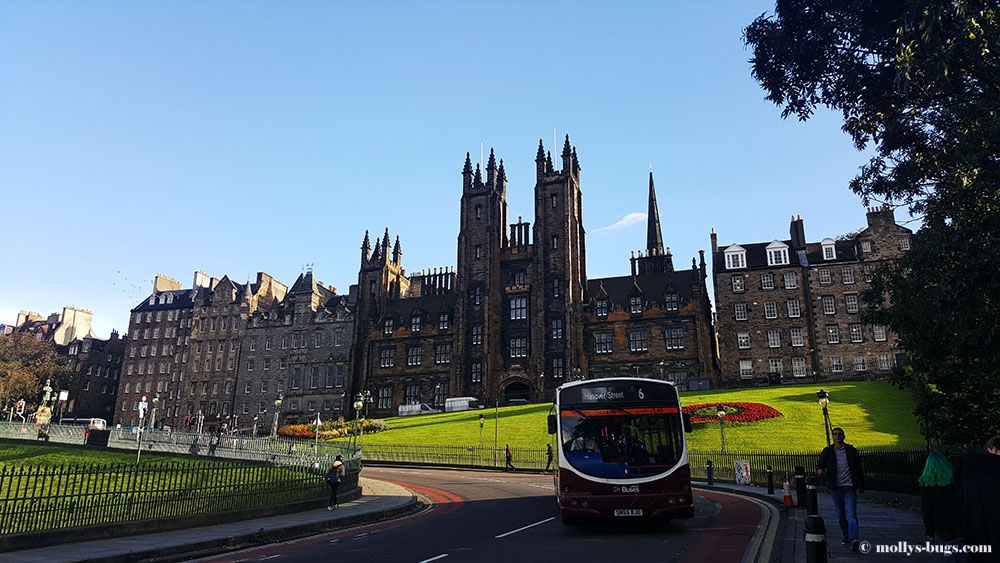 Edinburgh Castle is a world-famous icon of the city like the Coliseum in Rome or Sagrada Familia in Barcelona. The castle stands on the top of a cliff which, in fact, is an extinct volcano erupted for the last time about 300 million years ago. The castle has witnessed many things over its long history: it was a seat of the Scottish Parliament, it was a residence of the Scottish kings, it hosted a plant where weapons were produced and stored, and its walls served as a prison. Finally, in 1811 the castle was awarded the status of a national monument and was opened to tourists. Today you can easily get inside it and learn the rich history of the Scots. The Stone of Destiny, also known as the Stone of Scone, is a sacred symbol of Scotland and is kept in one of its numerous chambers. It is a stone block weighing 152 kg and is believed to have biblical origin. It was used for the coronation of all Scottish kings. However in 1292 the stone was taken by force and transported to Westminster Abbey in London and was then used for coronation of the English monarchs. In 1950, a few desperate students removed the Stone and brought it to ruins of Arbroath Abbey north-eastward from Edinburgh. The Stone returned to London but, after a while, came back to its rightful place – Edinburgh Castle. Now it stands next to the crown of the Scottish King and other historical symbols. By the way, the Castle is full of ghosts, a common thing for medieval buildings with such a grim history. Here lives a ghost of a piper who was admitted to the Castle when he was alive to explore its dungeons and nobody had seen him since that time. However at nights people often hear sounds of a bagpipe coming from under the ground. Edinburgh Castle is regarded as one of the most horrible castles in Europe.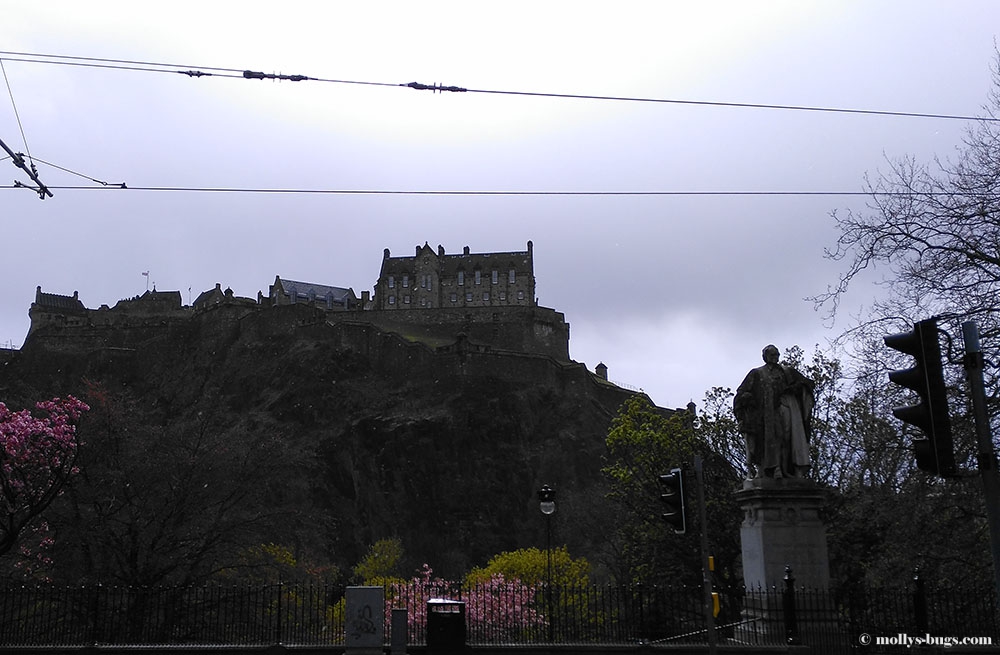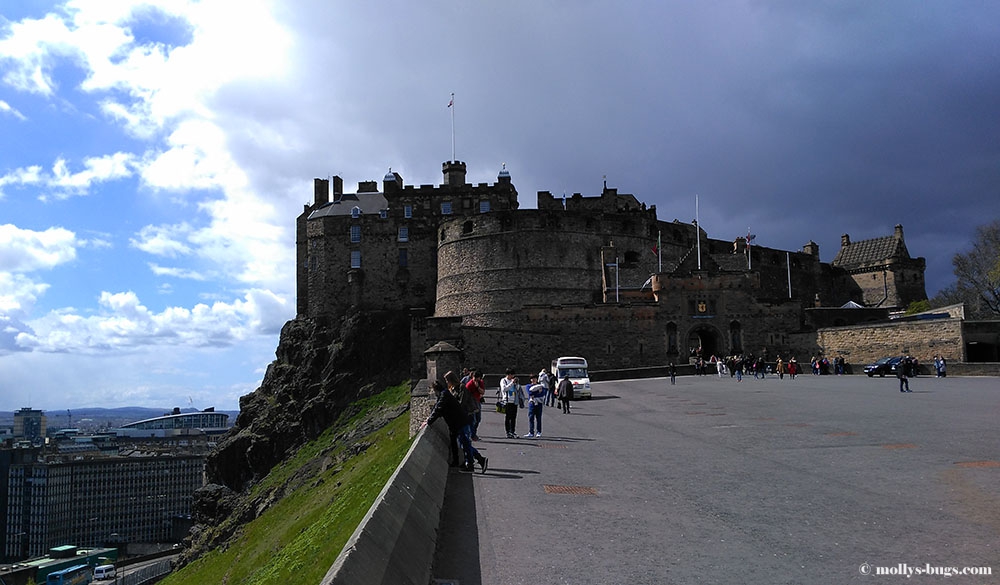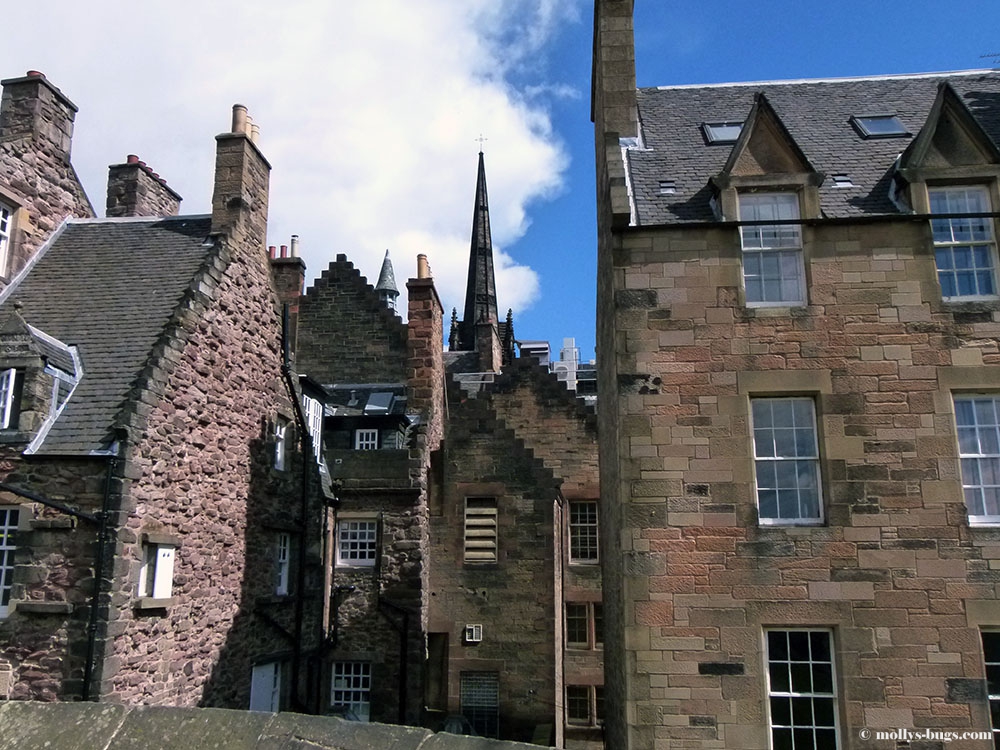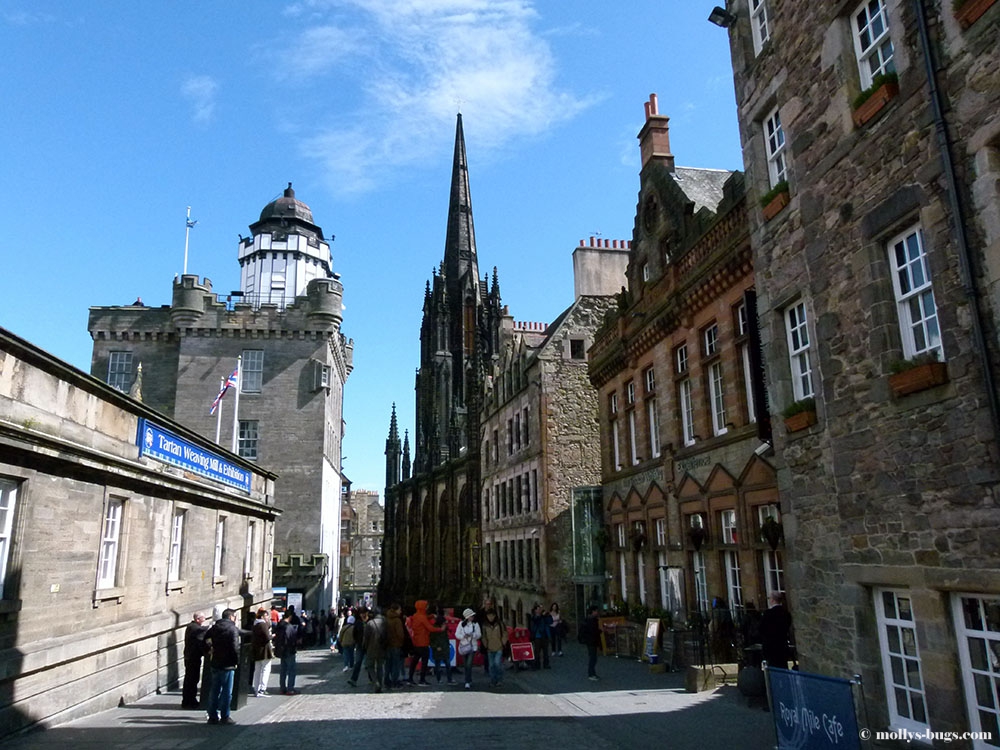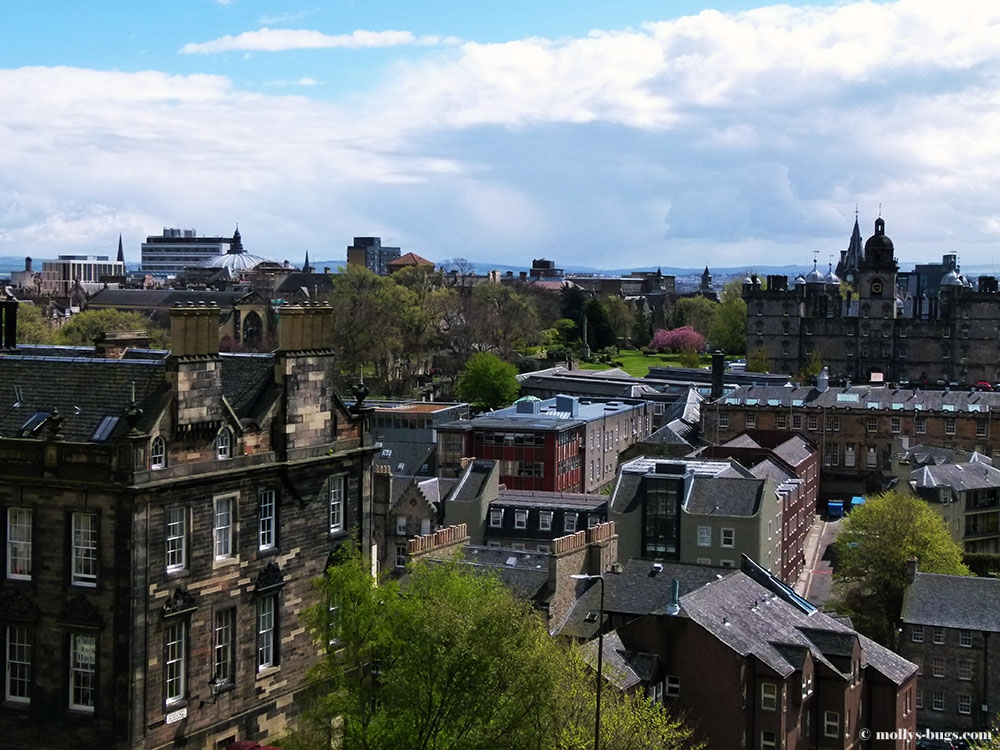 Walking down the Royal Mile, you'll see St Giles' Cathedral, which is the mother church of Presbyterianism. It was built in a gloomy gothic style and named after Saint Giles, the patron saint of lepers and the lame. According to the legend, hermit Giles, who lived in the forest, was heavily wounded by an arrow during the royal hunting. When the king learned about the wounded monk, he offered him his best court doctors and healers, but Giles humbly refused his help. The king believed in the sanctity of this man and founded a monastery for him.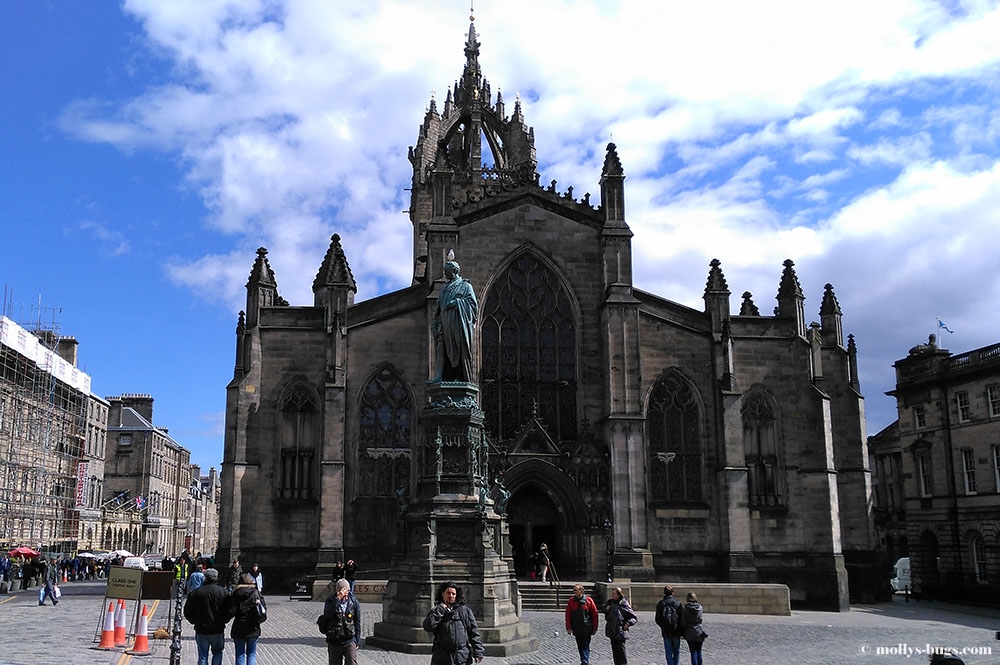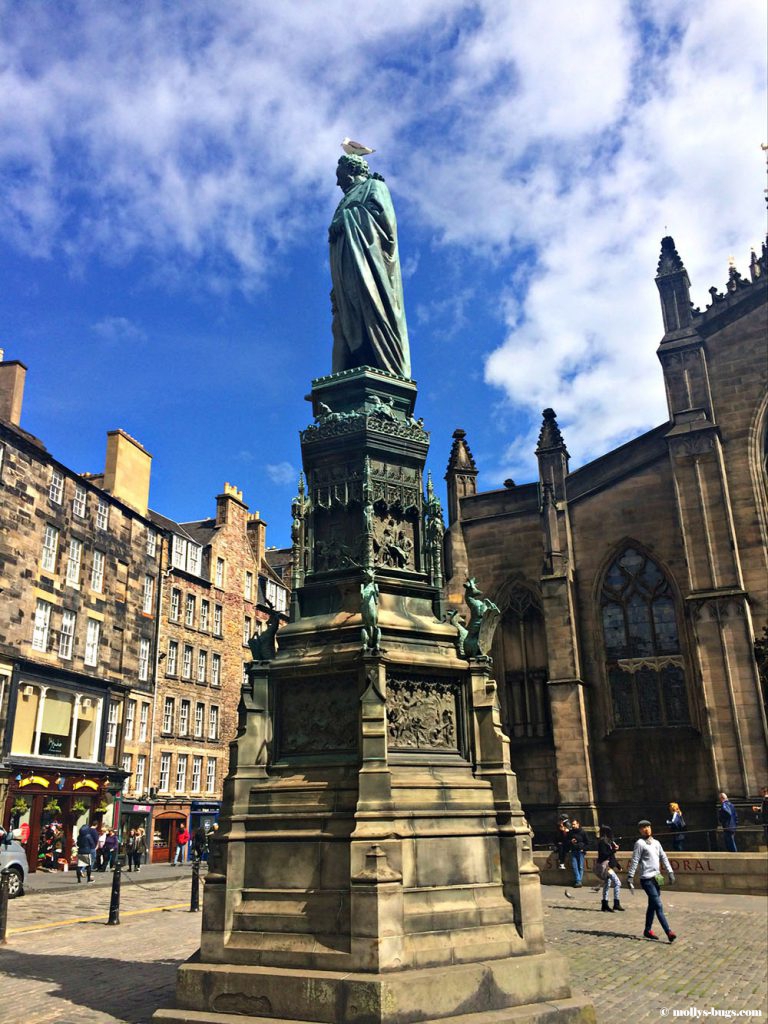 The unique architectural feature of this cathedral is that it has a crown spire, which has no analogues anywhere in the world. Inside the cathedral there is a chapel of the most ancient order of knights – the Order of the Thistle where ceremonies of dedication of new members take place every year. Robert Louis Stevenson, the famous Scottish writer and the author of Treasure Island, was buried inside the Cathedral.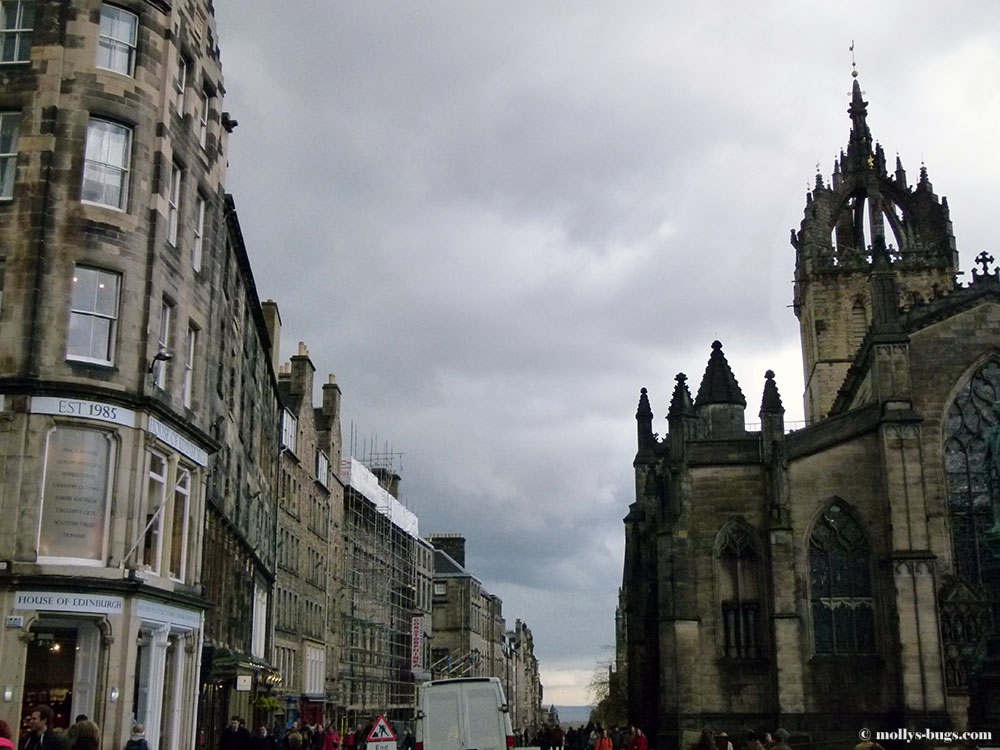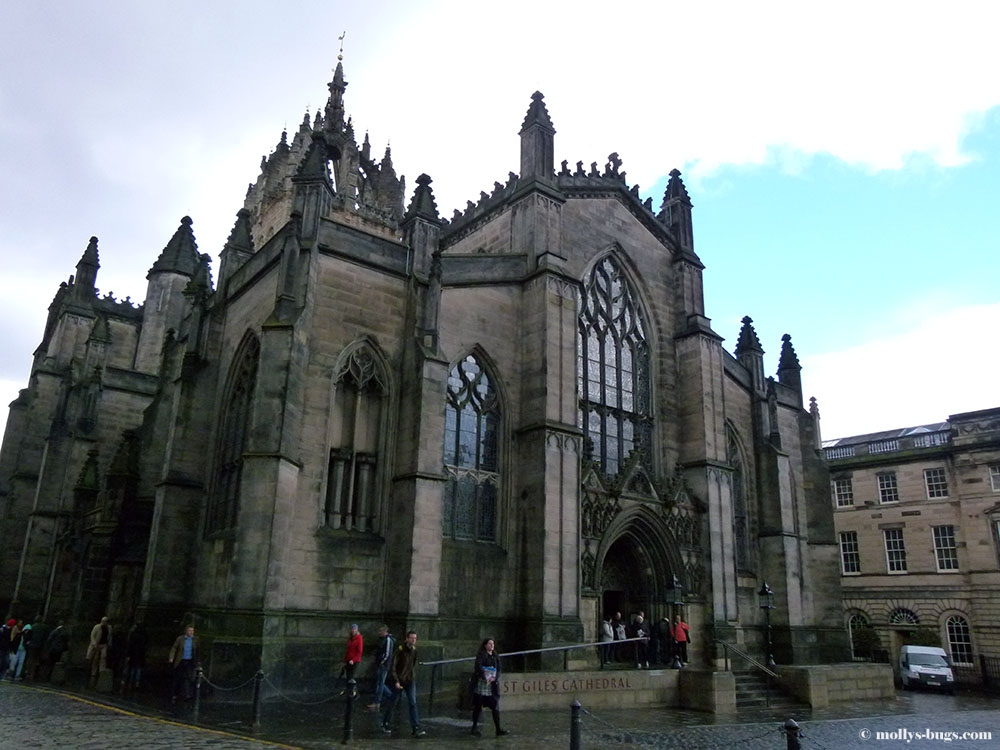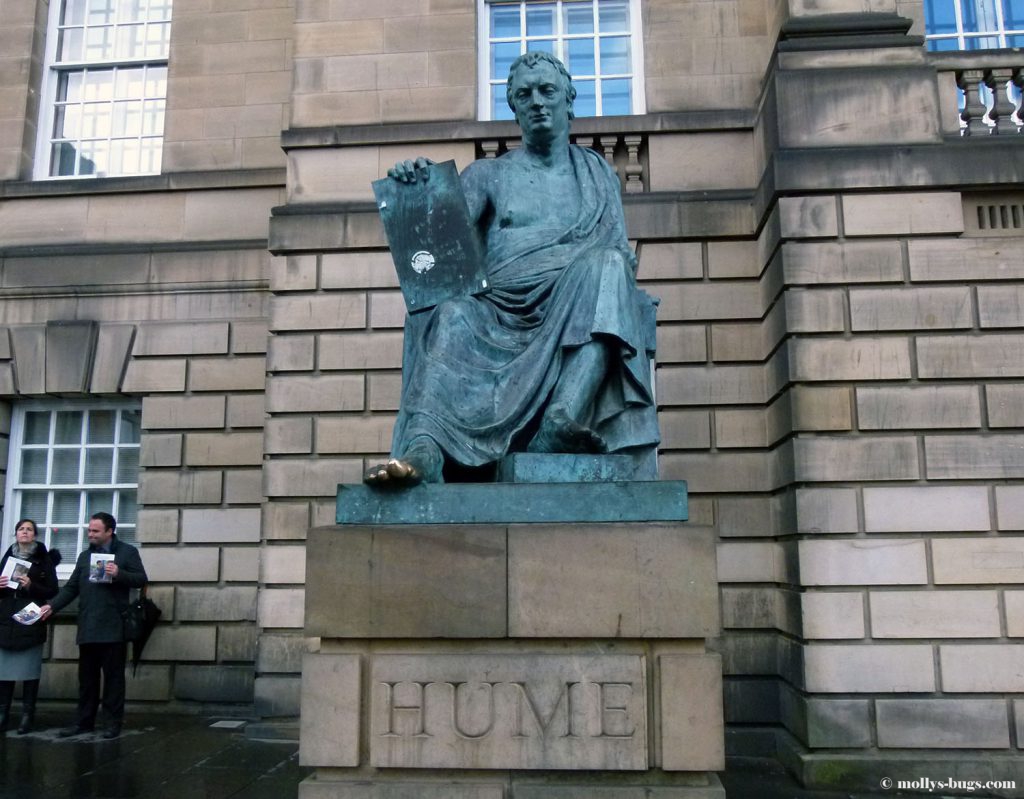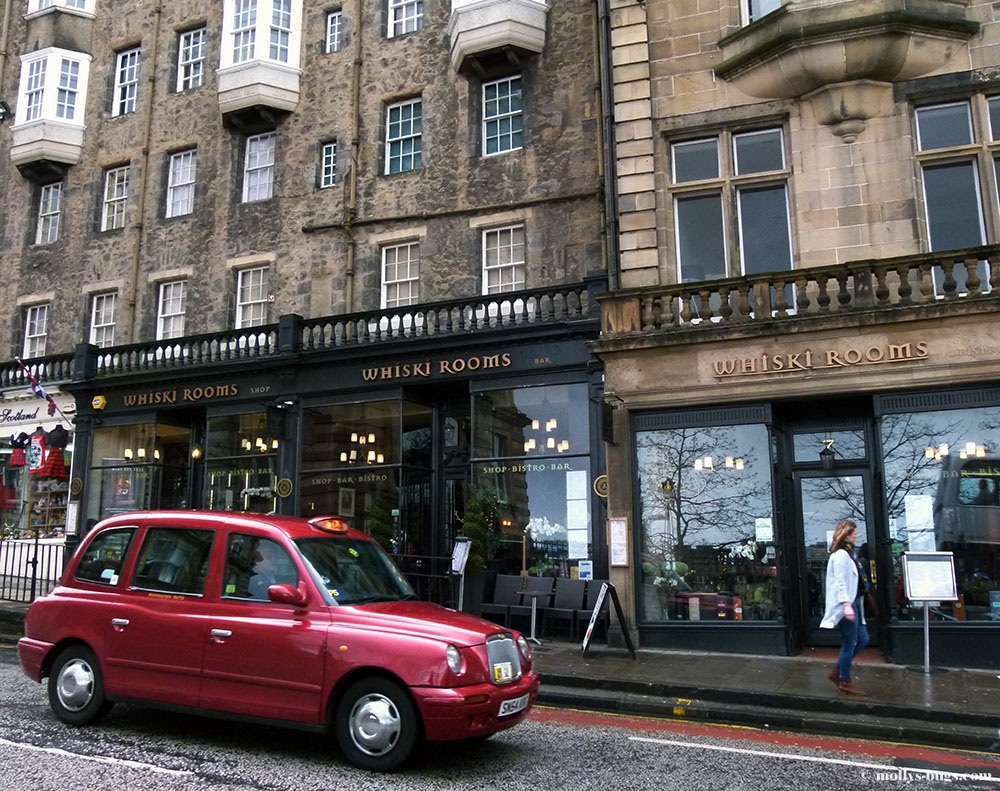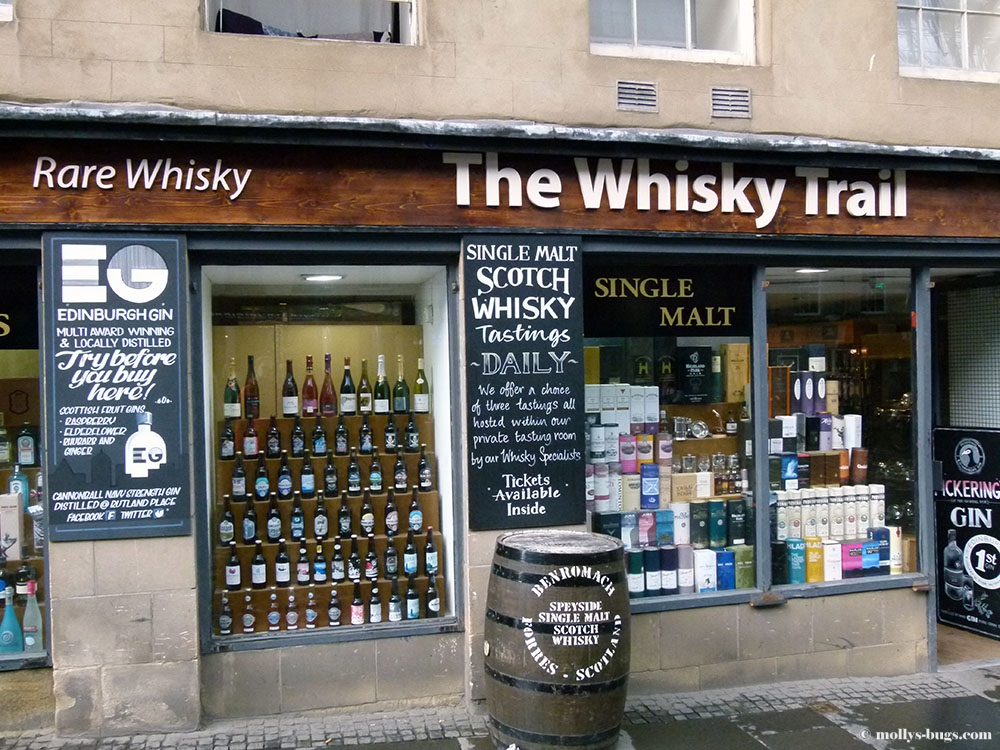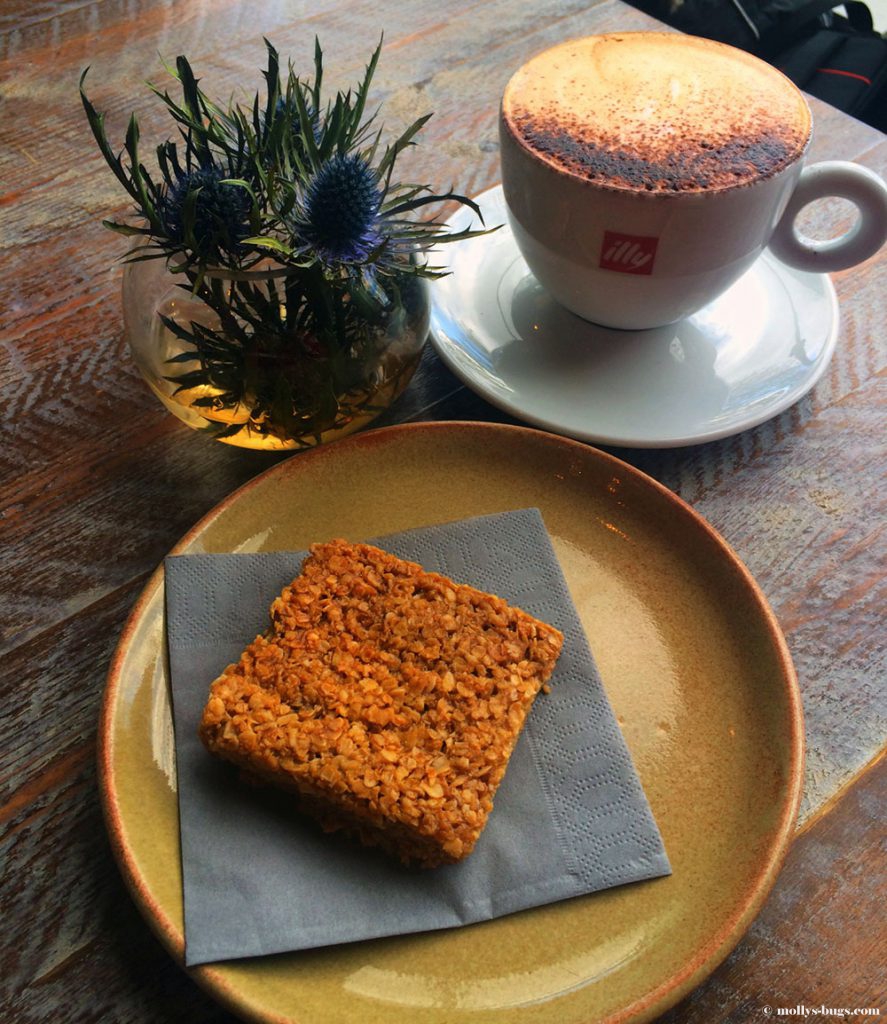 Walking from Edinburgh Castle down the Royal Mile, remember to look into numerous small streets and closes. They're full of secluded places, which, nevertheless, have impressive stories and legends. One of these places is the notorious Mary King's Close known as one of the most horrible places in Europe along with the mystical Irish Rock of Cashel. There is a network of streets in the dungeons of Edinburgh stretched below the modern city. In the 17th century, when plague epidemics broke out and the number of dead and diseased exceeded all imaginable limits, a part of the city was sealed up and all infected people were left there to die. The construction of a new city, we see now, had begun just above those streets after a certain period of time. When you go down to the dungeons, be ready to see very gloomy medieval streets. You can go into the living quarters and explore how the streets were cleaned and that there had been no hygiene at all. By the way, the tour is guided by a man dressed in clothes worn by those who removed dead bodies out of city streets – another feature that adds horror to your experience. Many visitors see ghosts and some are even lucky to take a picture of them.
One gloomy room is filled up with soft toys almost to the ceiling. All the toys were brought by tourists to the little girl ghost Annie, who was abandoned by her parents to die in plague-ravaged streets of the city. She had missed her parents very much and suffered heavily. Her spirit hadn't been at rest after her death, and she wanders through the dark labyrinths of the dungeons and is looking for her parents. The ghost's story was discovered by Aiko Giko, a Japanese psychic, who was shooting a documentary on paranormal activity in the UK. She suddenly refused to enter a room, saying she felt the aura of pain. She described a little girl who missed her parents terribly and couldn't understand why she had been abandoned. The ghost was always searching for her doll but could find it nowhere. After that, Aiko bought a doll at a nearby store. Since then, many people have brought various toys to little Annie so she could find comfort playing with them. If the tradition of bringing toys persists, the room will soon be piled with thousands of gifts. If you're too impressive, don't go to the dungeons. If not, you would have an excellent chance to explore what live was like in the Middle Ages.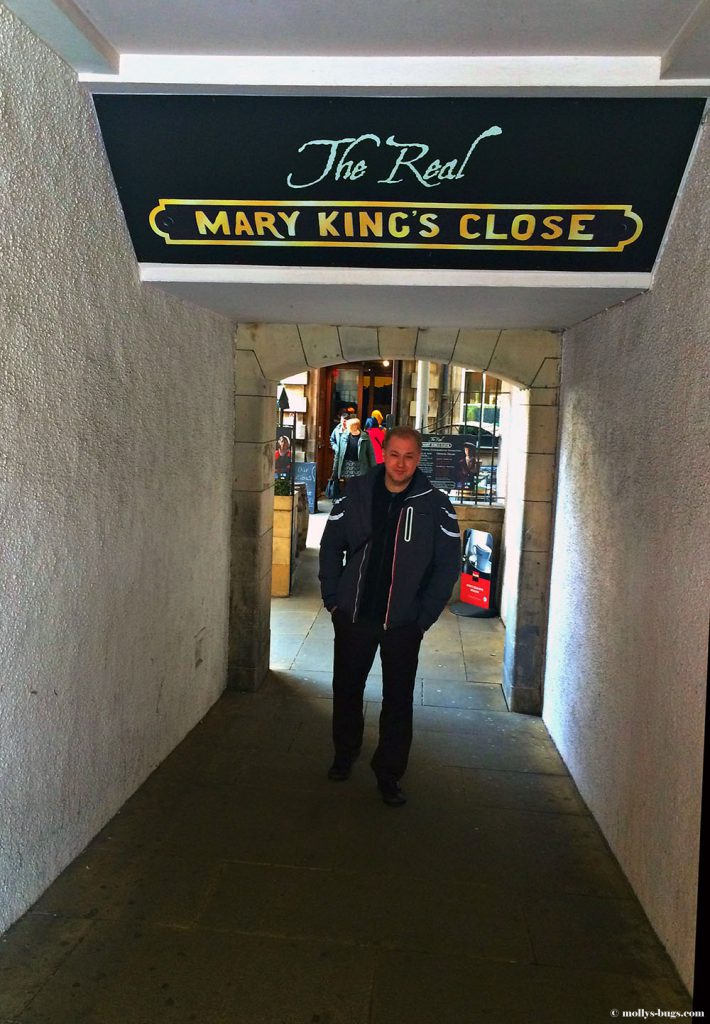 Canongate Kirk is almost at the end of the Royal Mile. This is a Presbyterian church. In the distant past, this area was beyond the city border but later became a part of Edinburgh as the city expanded. A few famous Scots were buried in the cemetery of Canongate Kirk – economist Adam Smith and poet Robert Ferguson whose monument stands just in front of the entrance.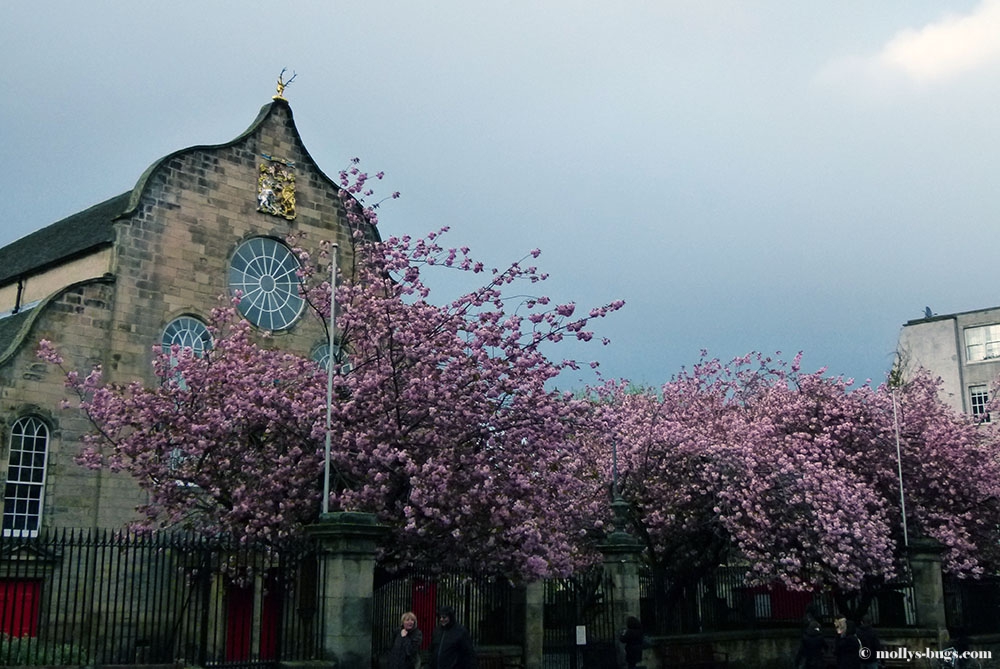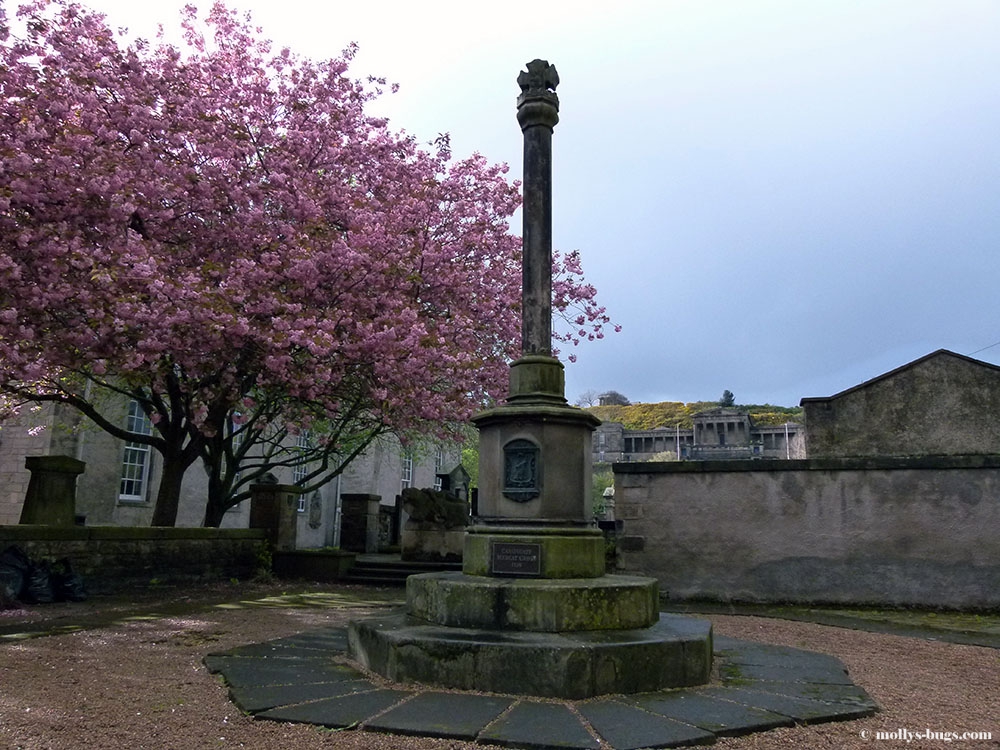 Not far from the Royal Mile there is another monument that is certainly worth seeing: a monument to a small dog that has gone down in history as an example of devotion and endless love, a brilliant example of who is man's best friend. Greyfriars Bobby, a Skye Terrier, is known for its fidelity – the dog was guarding the grave of its owner John Gray deceased from tuberculosis in Edinburgh for 14 years until it died itself. People from a nearby bar fed the dog, and the pub later was renamed Greyfriars Bobby's Bar.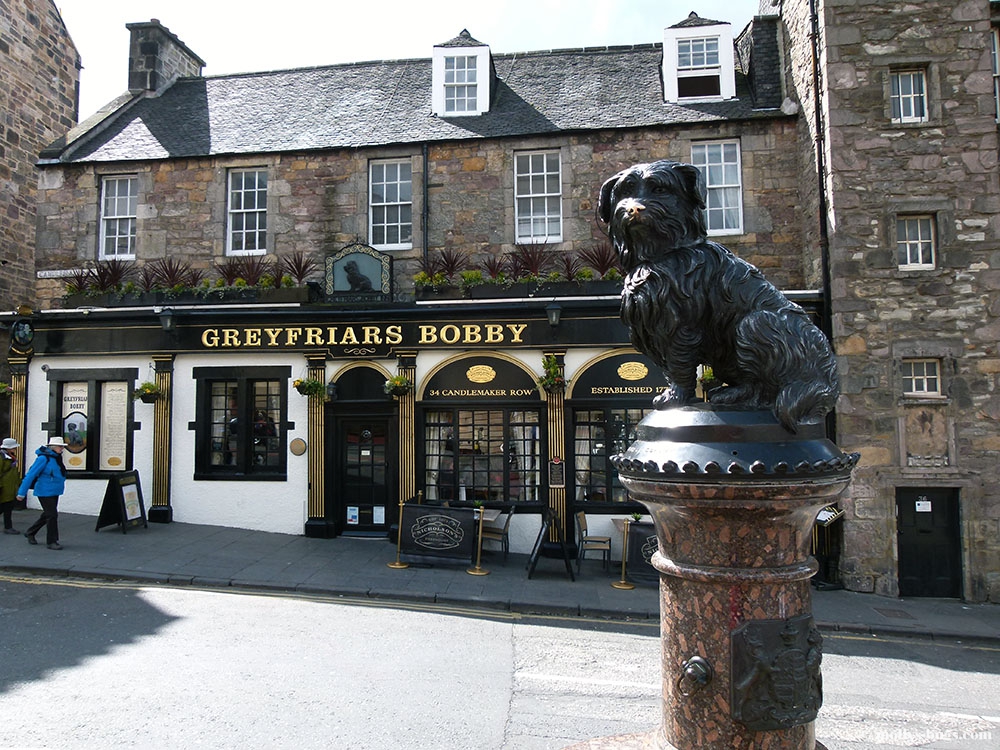 Edinburgh, like Rome and Kiev, is a city built on seven hills. One of the hills is an incredible point to admire the beauty of the city. It is called Calton Hill and is known as the most popular viewing point to see the panoramic views of the old town and the new city, as well as a hill called Arthur's Seat, which is actually an extinct volcano. You can even climb up on it.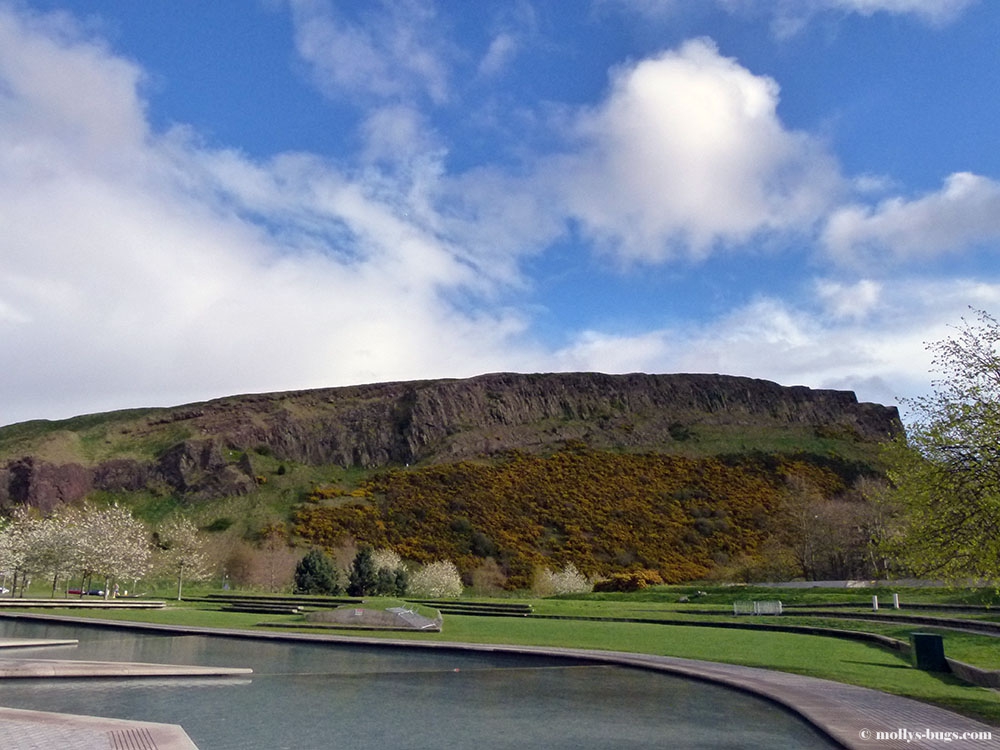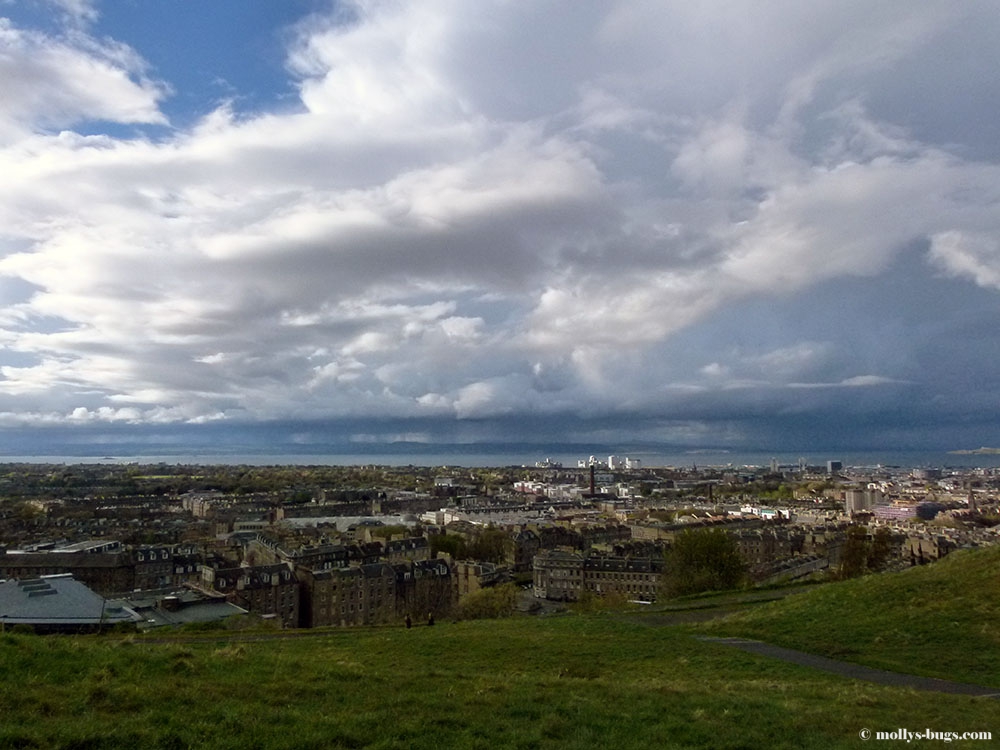 A beautiful rotunda on Calton Hill with its 9 arches recalls the Greek architectural style and is a monument to the Scottish philosopher and educator Dugald Stewart. The arbour was built in 1831 by analogy with the monument of Lysicrat in Athens.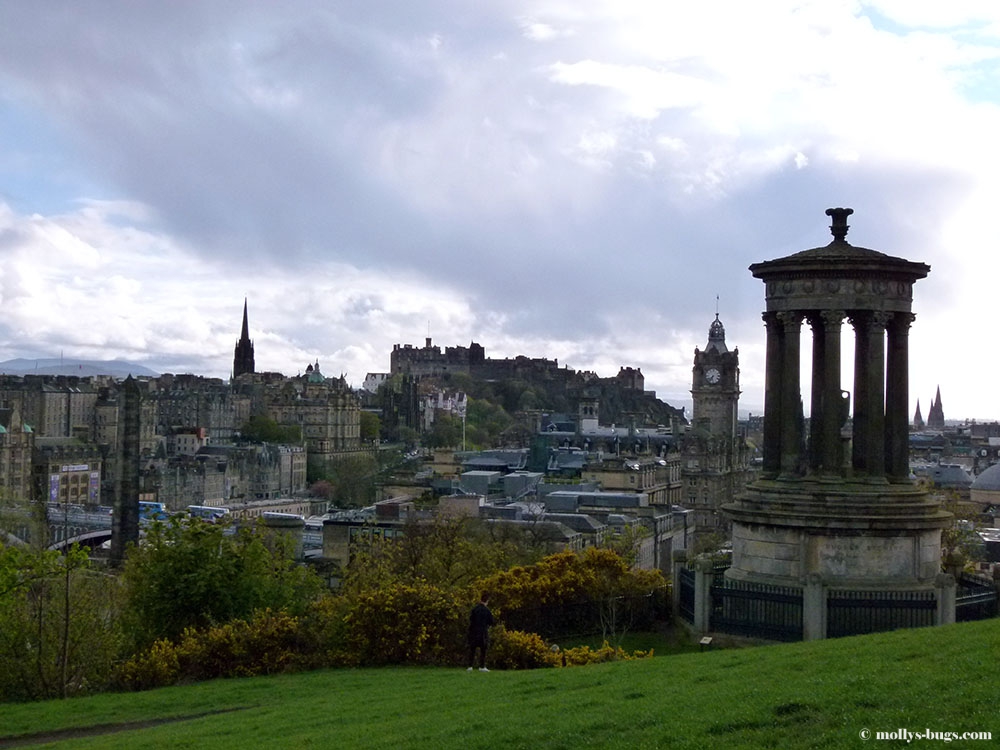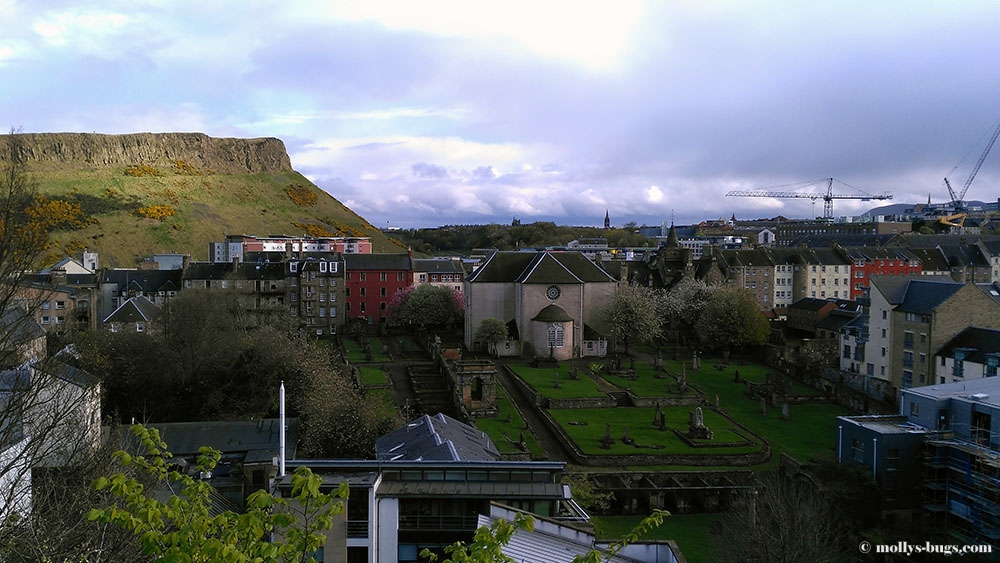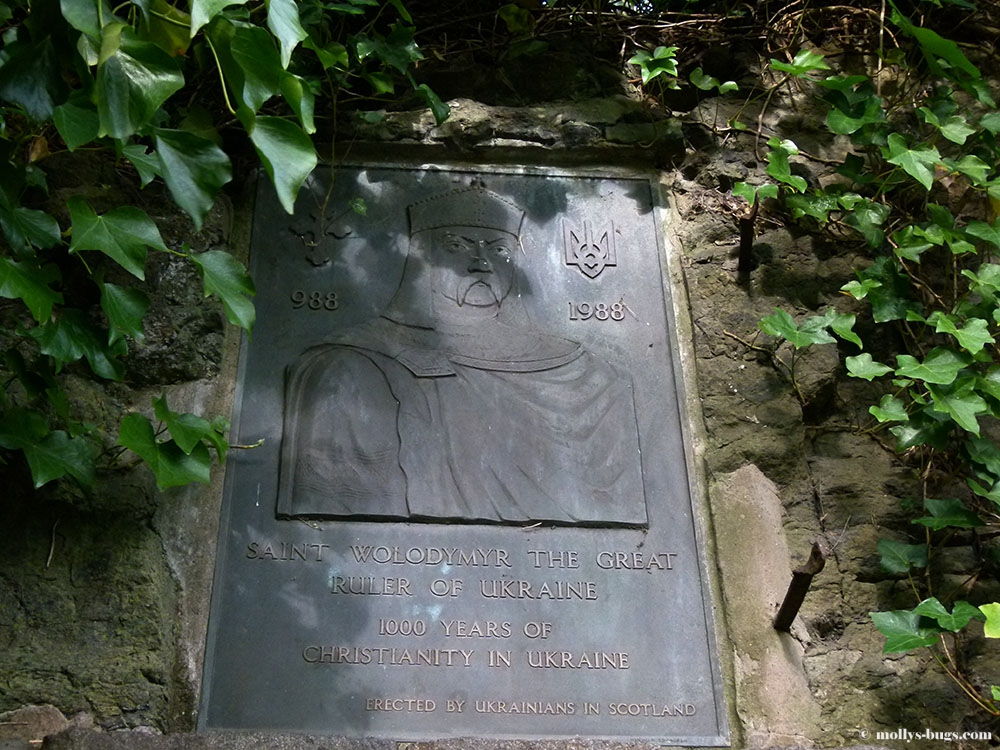 However no monument in Scotland can compare with an incredible construction built in honour of the famous writer, poet and historian Sir Walter Scott, who is regarded as the founder of historical novel as a genre. Its 61 m Gothic spire is seen from any point of Edinburgh. The monument stands on Princes Street, close to Waverley Station, which is named after Walter Scott's novel Waverley. The stone, the monument was built from, attracts dirt and dust like a magnet, so it looks really dark against other buildings. The project costed GBP 5,000 and had been built for 6 years. There are many lawns with short-cut grass around the monument. This is a very vibrant area, especially if the weather is good for walking. People usually sit down on the grass, read books or simply enjoy the sunny weather.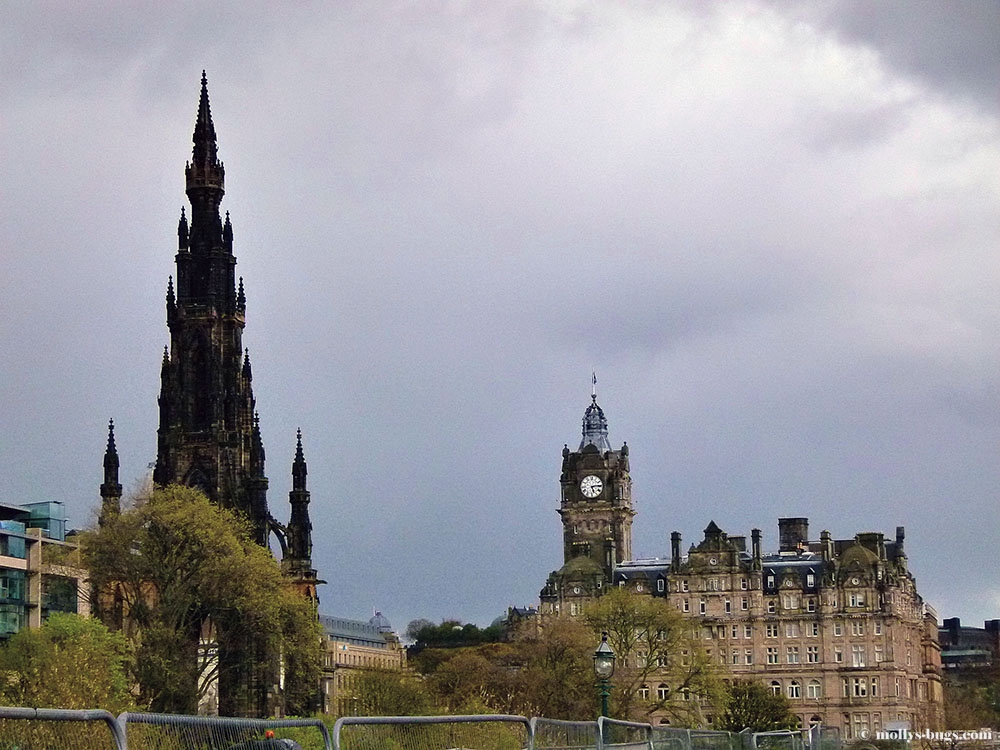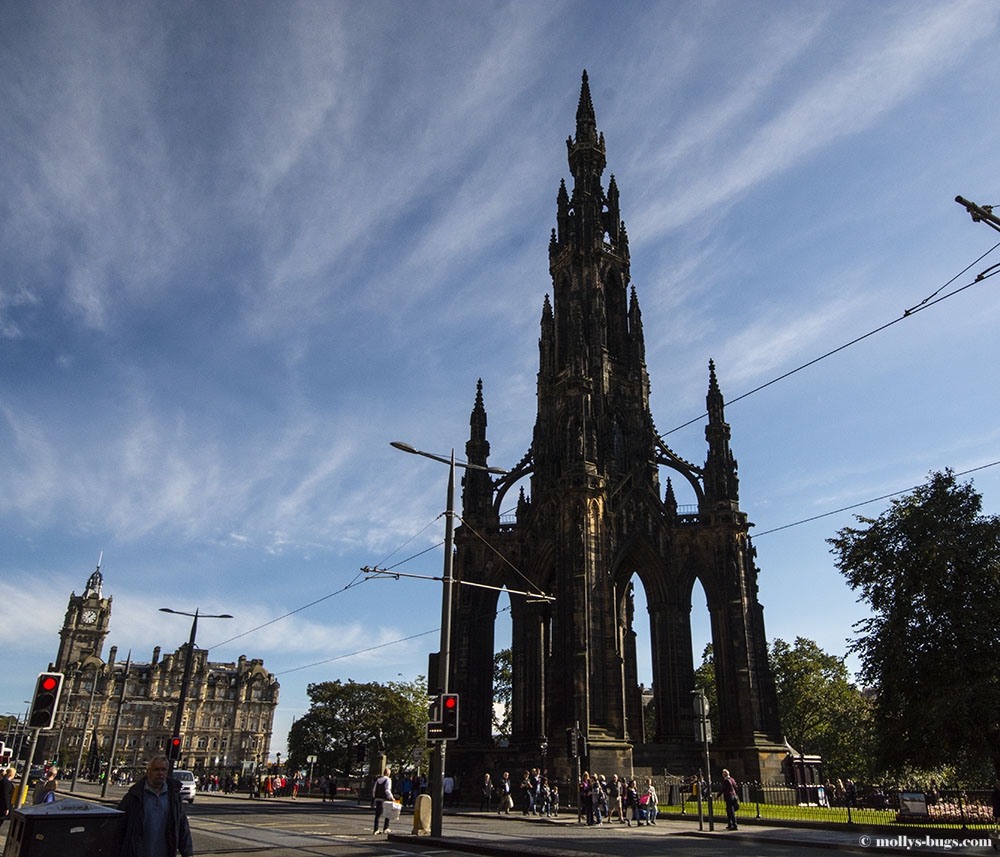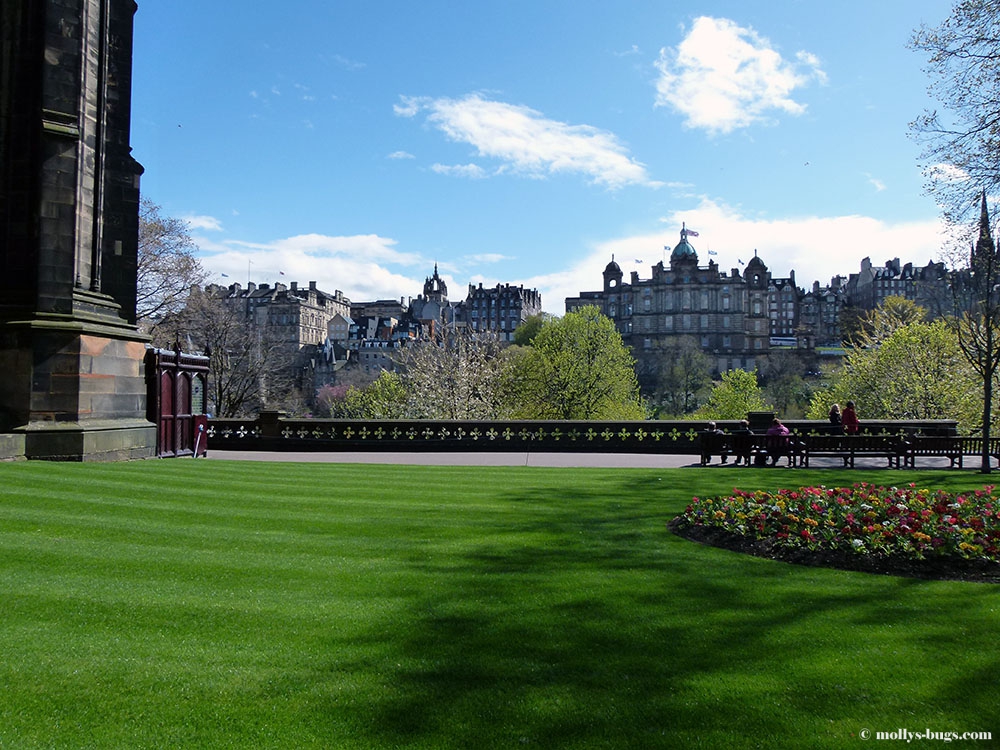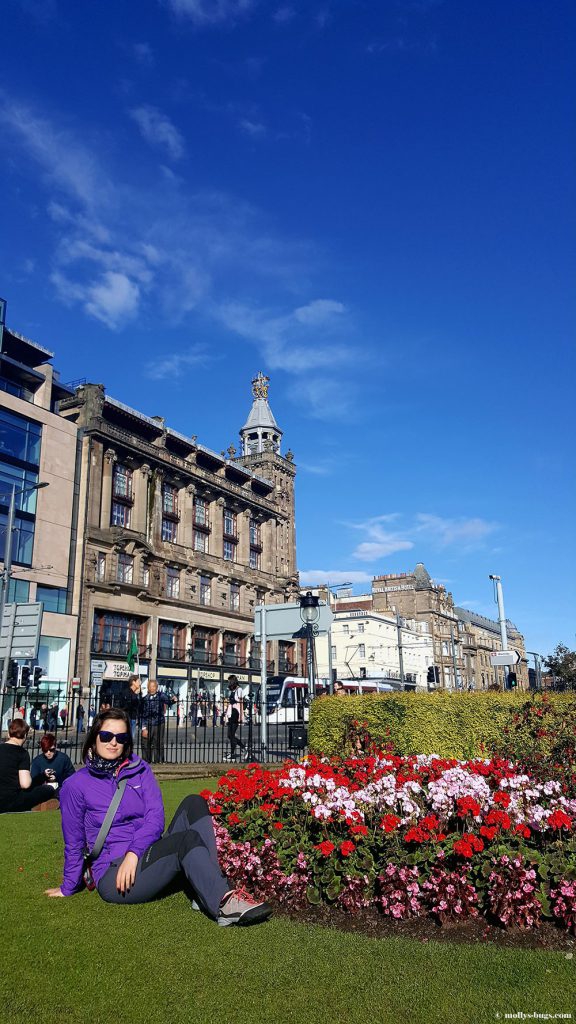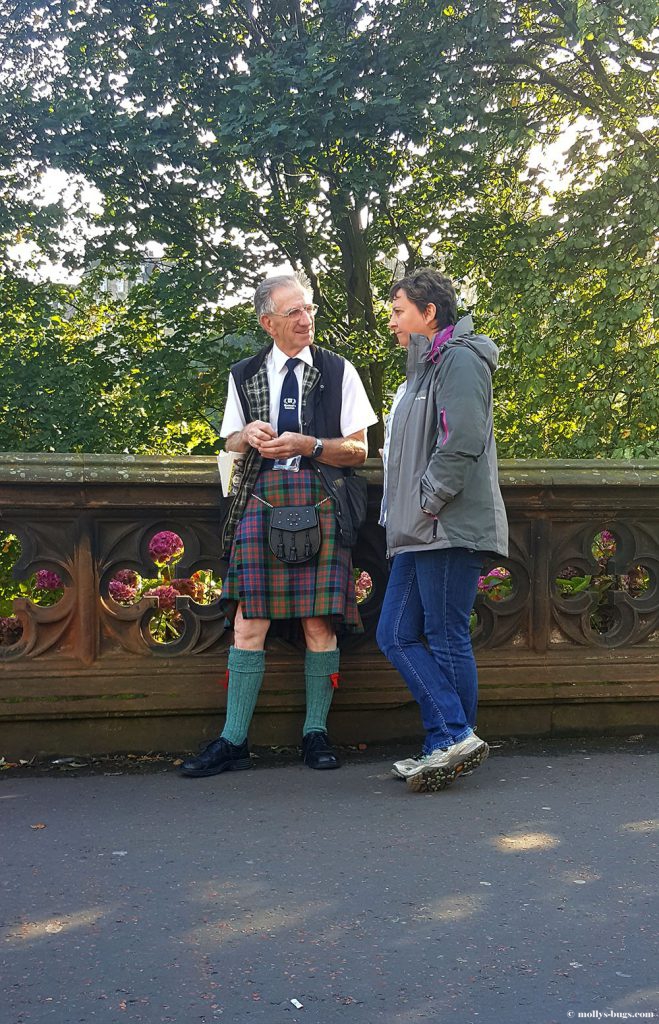 Balmoral Hotel, one of the most beautiful and luxurious hotels in Edinburgh, is at the end of Princes Street. The hotel has been hosting guests since 1902. This amazingly beautiful Victorian-style building stands on next to the Waverley Station and was designed primarily for travellers. A stay in Balmoral Hotel may cost you EUR 207 per night in a standard room or as high as EUR 1,000 in a luxury suite.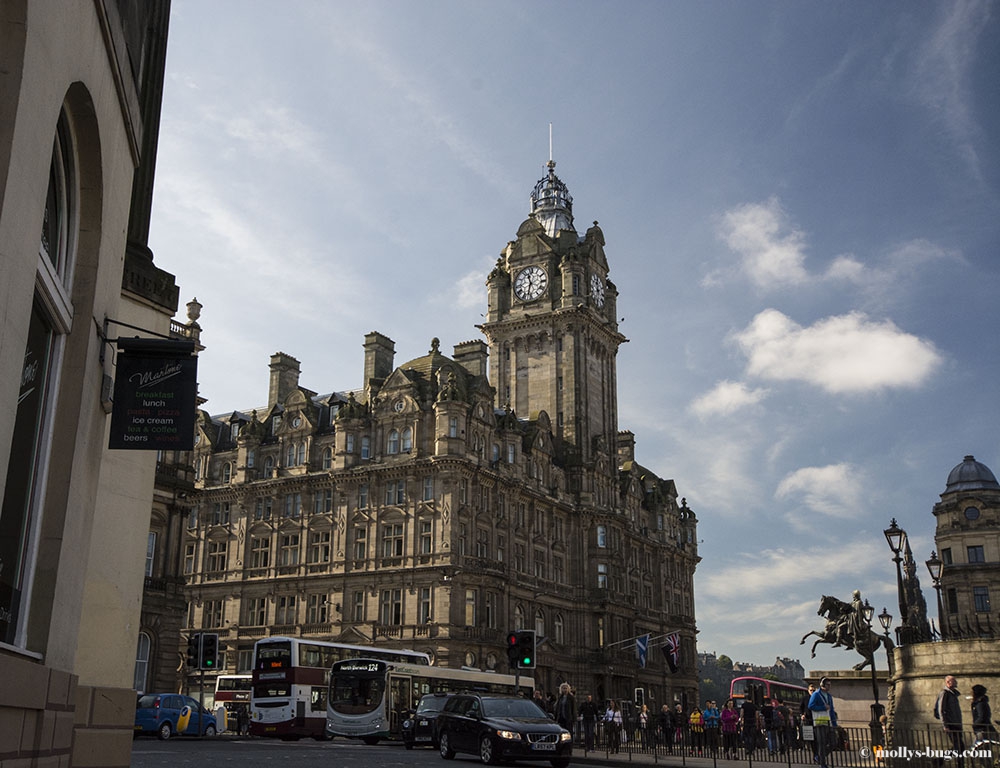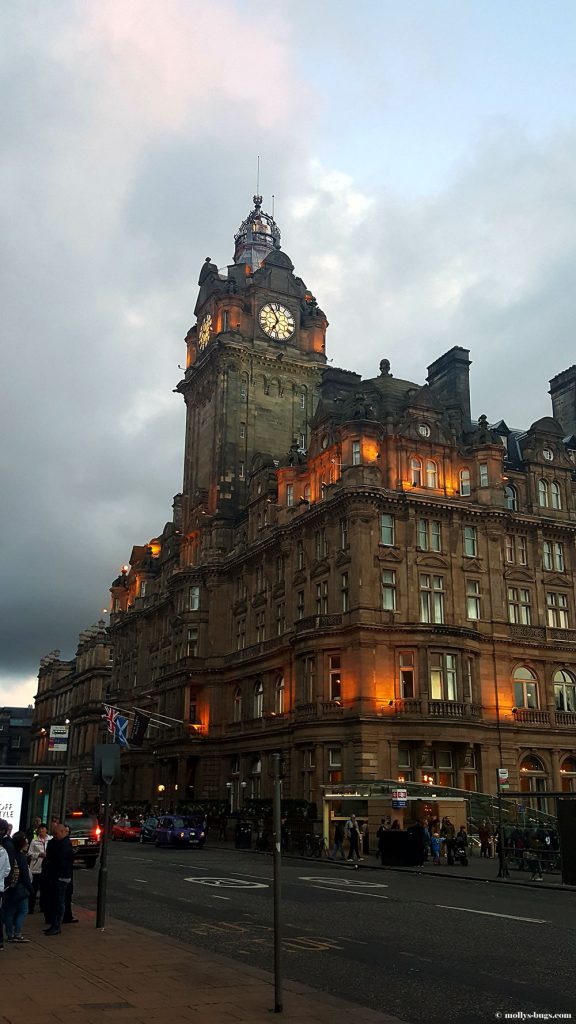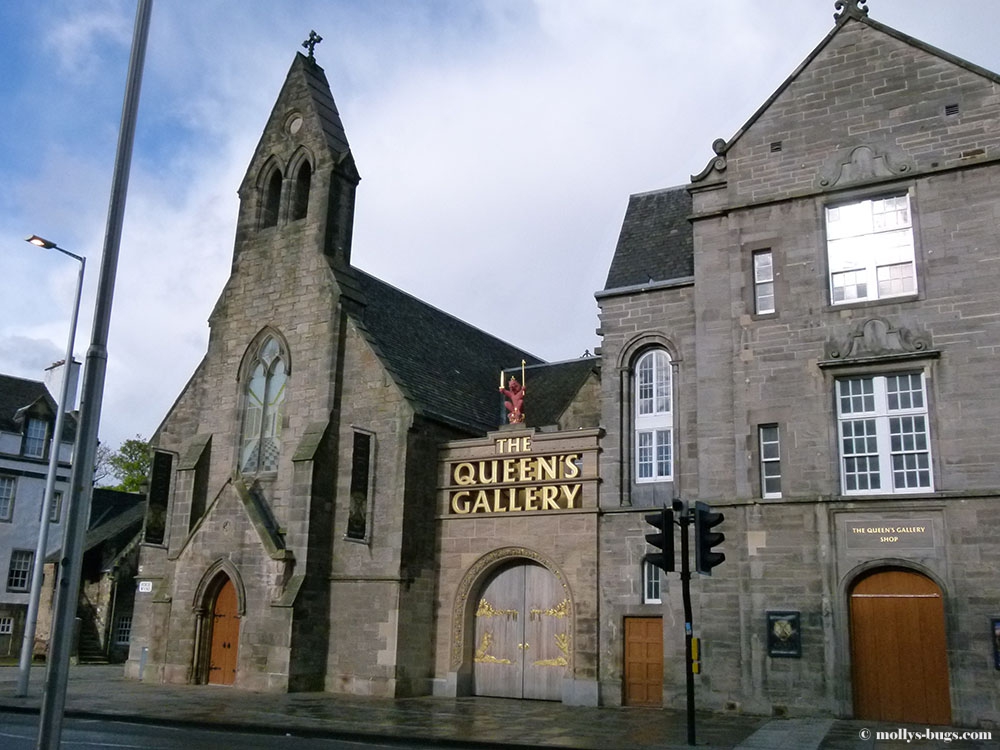 We've visited Edinburgh twice. If it was up to me and if I could have non-expiring unlimited visa, I would visit it every month to feel the rhythm of my most beloved city and indulge myself in this fabulous atmosphere again and again.